Laing O'Rourke has been leading an Innovate UK-backed project to drive quality and productivity improvements through digital tools, using Hinkley Point C and its own manufacturing facility as demonstrators. CM reports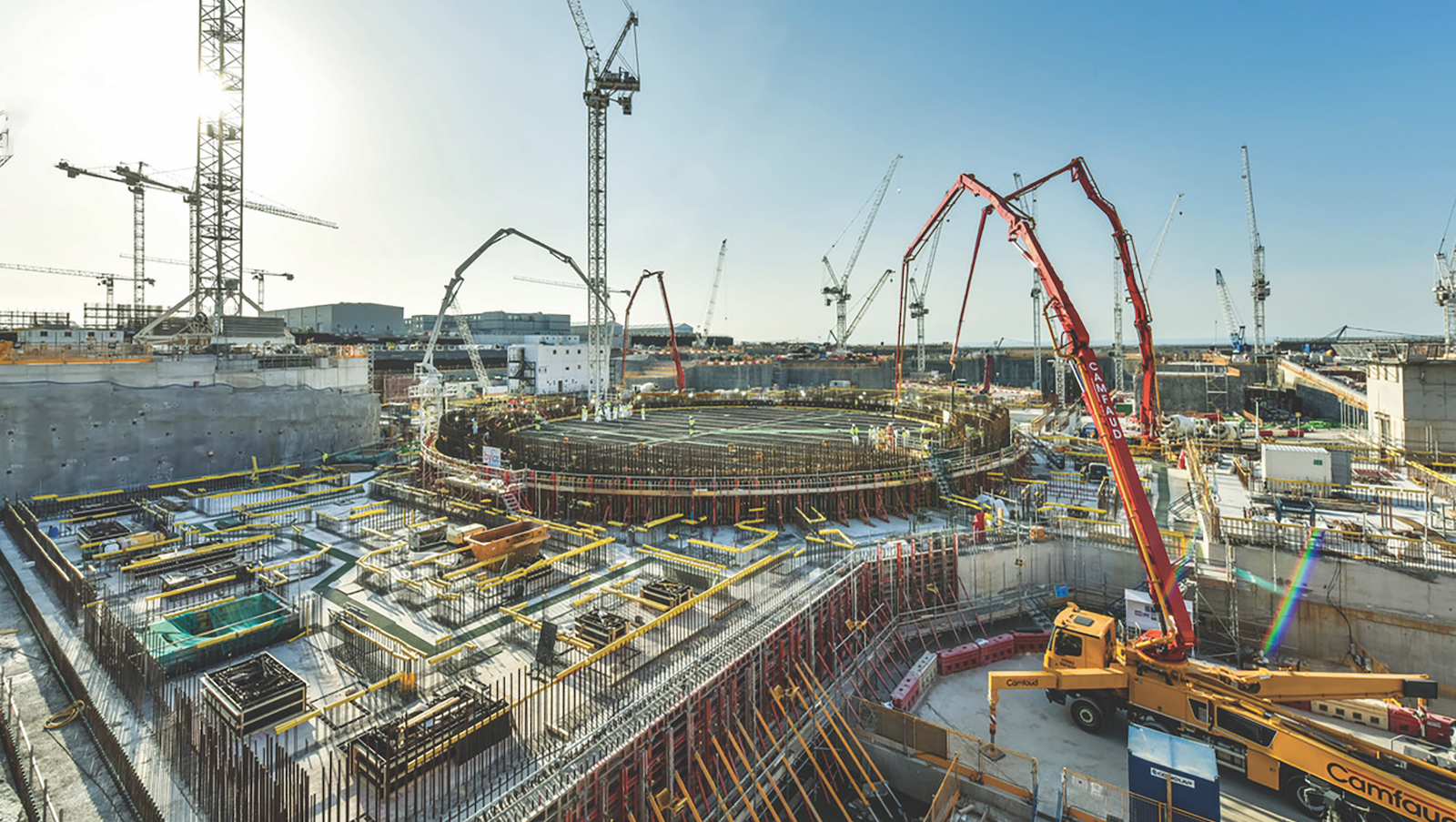 The Hinkley Point C nuclear site and Laing O'Rourke's Centre of Excellence for Modern Construction in Worksop have been used to demonstrate new digital technologies which could transform construction productivity and quality.
Known as Augmented Reality for Operative Productivity and Continuous Quality Analysis (AROPCQA), the project has been led by Laing O'Rourke, working with partners tech giant Trimble, the University of Sheffield Advanced Manufacturing Research Centre (AMRC), and software SMEs Offset and WorkMobile. It got underway in April 2019, backed by funding from Innovate UK.
The technologies explored have included augmented reality (AR), laser scanning, artificial intelligence (AI) and 3D digital design, with use cases such as nuclear concrete reinforcement cage production and the manufacturing of precast units.
"We aimed to address many challenges in the construction industry's current ways
of working"
Dr Scott McGovern, Laing O'Rourke
"We aimed to address many challenges in the construction industry's current ways of working," explains Dr Scott McGovern, AROPCQA project leader and digital engineering leader at Laing O'Rourke.
"These included moving away from paper drawings to digital models and authoring digital data which could be directly consumed by manufacturing and construction operatives. Other challenges are the need for more effective management of QA data, more efficient inspection processes including systems to compare digital designs with physical objects, and digital creation of as-built records."
The two-year programme had five key project deliverables:
Developing the technology for the demonstrators was not without challenges, says McGovern.
Hinkley Point C in Somerset, where Laing O'Rourke is in joint venture with Bouygues, is the largest construction project in Europe.
"There are large volumes of work in a congested area, with increased rigour over quality standards, such as nuclear concrete requirements, plus greater rigour in tolerances and evidence of this expected at handover," McGovern explains.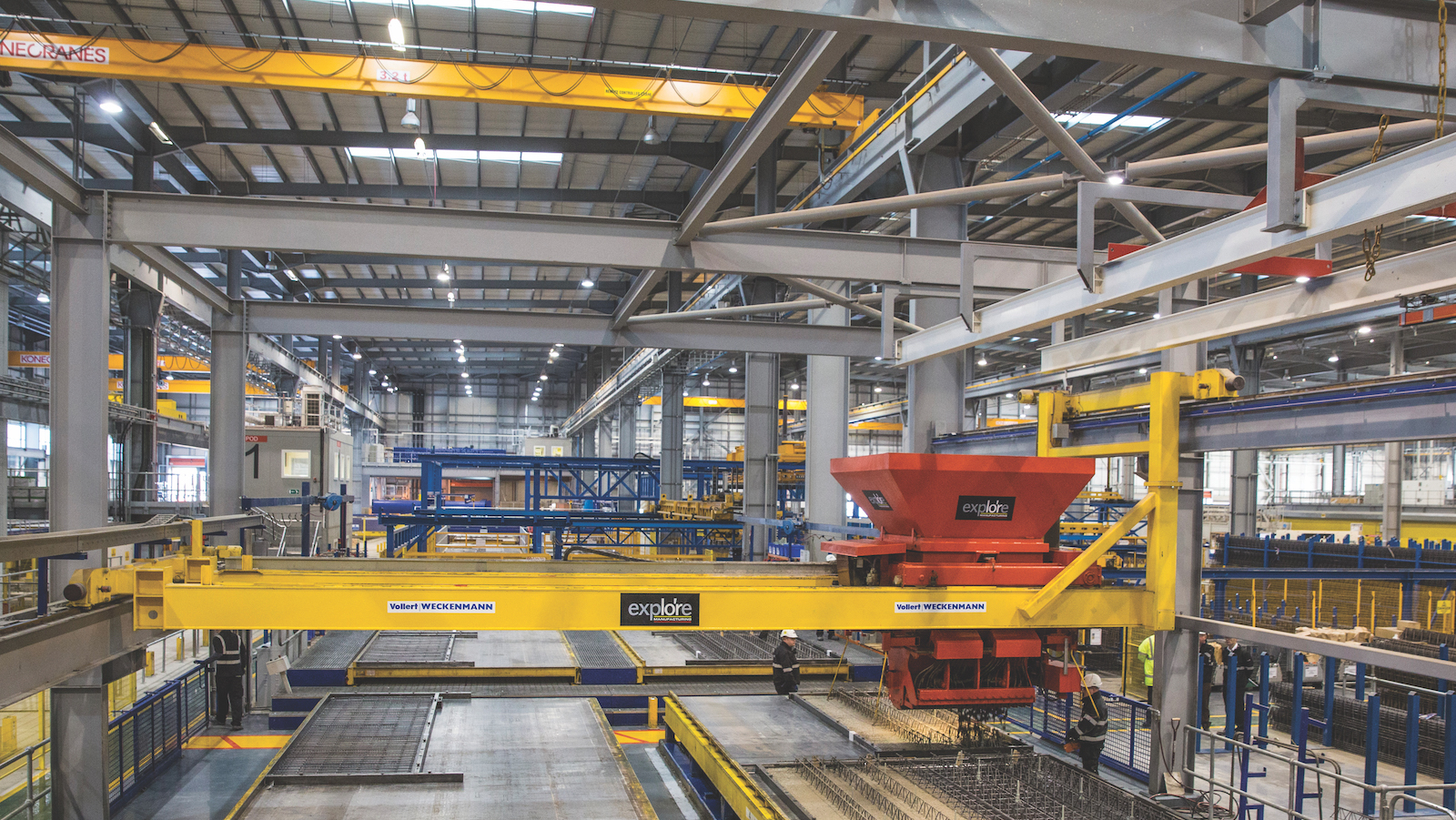 "Because of the project's size, design is locked down six months ahead of construction, so workflows are difficult to alter to adopt new technologies."
McGovern's team also had to contend with existing non-digitised processes.
"For example, when we started AROPCQA, the Hinkley project team was using paper drawings for manufacturing rebar steel cages," he notes.
Similarly, in Laing O'Rourke's precast manufacturing plant, a high proportion of QA processes in factory were paper based.
"Most items produced are bespoke, which adds to the QA capture challenges," McGovern adds. "There were also manual, inefficient links with the ERP (enterprise resource planning) system."
And like the rest of the construction, AROPCQA was affected by covid-19 restrictions which came in when the demonstrators were starting. "This affected our ability to link up with our partners," says McGovern.
Despite these challenges, the programme completed on schedule in March 2021, with further development and testing planned for the technologies used.
Register for free and continue reading
This is not a first step towards a paywall. We need readers to register with us to help sustain creation of quality editorial content on Construction Management. Registering also means you can manage your own CPDs, comments, newsletter sign-ups and privacy settings. Thank you.