Laing O'Rourke has been testing augmented reality as a visual inspection tool, with a view to using the technology on Hinkley Point C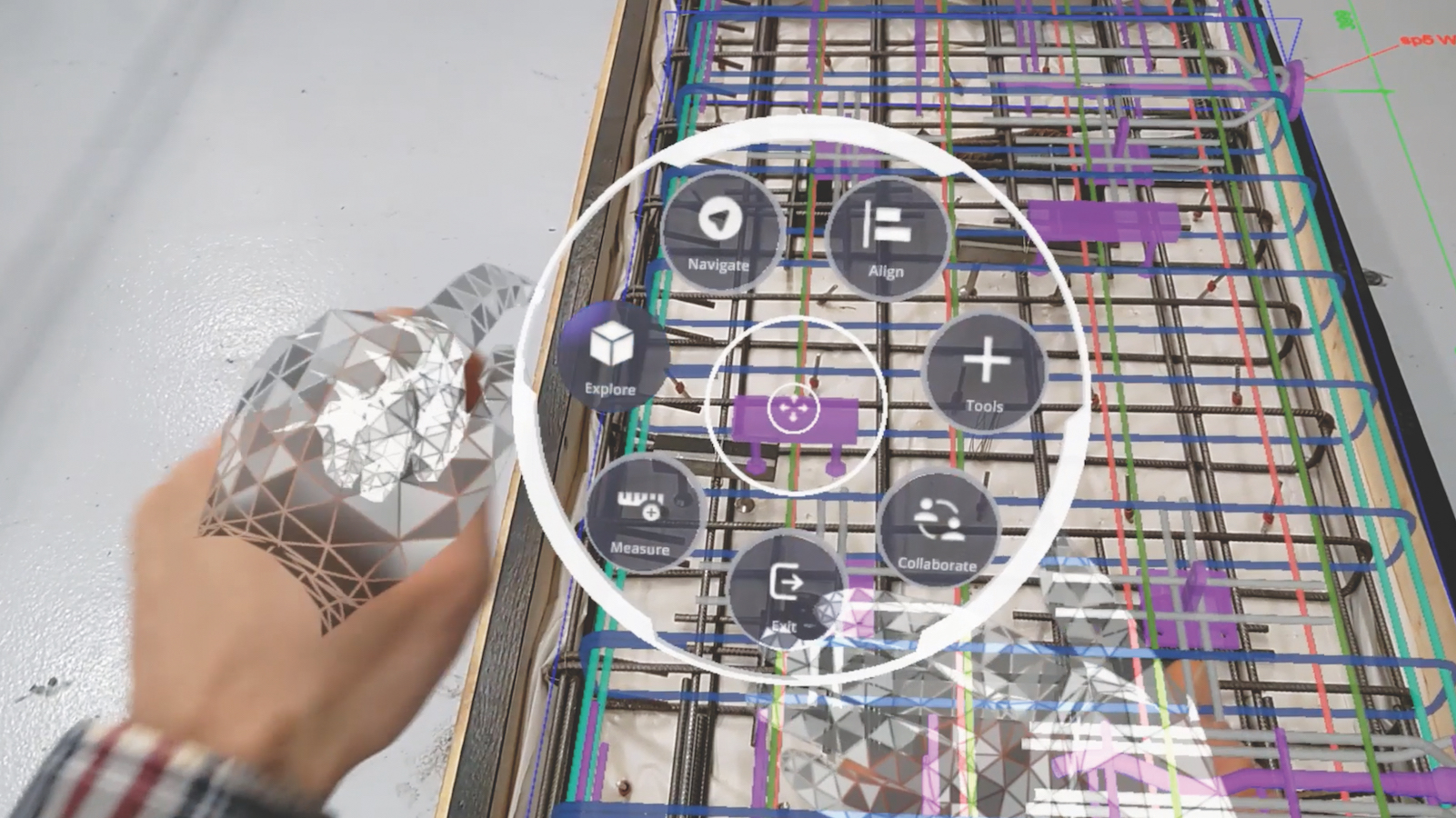 How reliable is augmented reality (AR) for inspecting built assets? That was the question asked by Dr James Potter, digital and quality leader at Laing O'Rourke, when trialling two AR technologies from Trimble for use on Hinkley Point C.
"We were interested in their ability to help with workflow, visualisation, visual inspection, dimensional measurement, and their usability and reliability," he explains.
Potter conducted the tests on three existing structures and at the University of Sheffield's Advanced Research & Manufacturing Centre (AMRC).
Firstly, he tested Trimble's SiteVision, a high-accuracy outdoor visualisation tool for spatial data. "It integrates GNSS data with camera tracking data to support AR visualisation of 3D spatial data," Potter says.
He tested two different handheld devices: an Android smartphone with the SiteVision app on it, with a battery-powered electronic distance measuring bracket and Trimble Catalyst antenna (providing the GNSS signal) attached; and the more traditional surveying approach with a Trimble R12i GNSS sensor and a TSC7 data logger.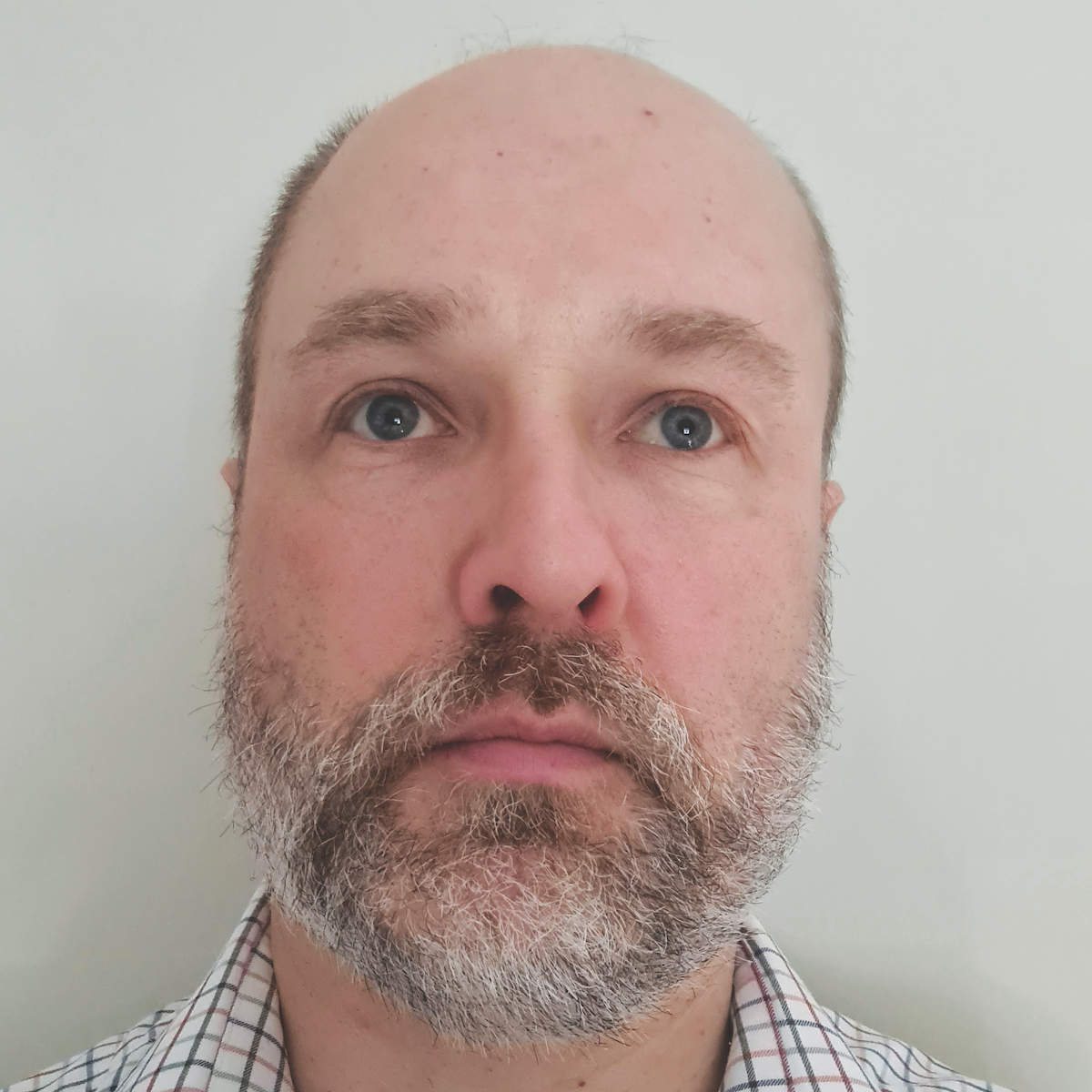 "We were interested in AR's ability to help with workflow, visualisation, inspection and dimensional measurement"
Dr James Potter, Laing O'Rourke
Potter tested both technologies by modelling and geolocating the three structures, carrying out a virtual to as-built repeatability study, and noting the time they took to set up and how frequently they required a reset.
"In both cases, the upload to Trimble Connect was quick and intuitive," he says. "It was easy to see a discrepancy between the virtual and the physical."
However, an issue with the handhelds was the amount of time to locate and orientate itself – around two minutes depending on signal strength – and the need for periodic orientation resetting.
"While neither device is designed expressly for dimensional measurement, they have measurement capability. However, they couldn't match the tolerance requirements for Hinkley," he explains.
Meanwhile, at AMRC, Potter tested a HoloLens 2, integrated with Trimble's mixed reality app Trimble Connect, on a rebar cage. He found the upload to Trimble Connect quick and intuitive, and says loading the model to HoloLens was easy.
"However, while it was easy to spot discrepancies between virtual and physical, it was easy to be overwhelmed with information, and it is necessary to turn layers on and off to keep the inspection focused," Potter adds.
Both technologies provided easier and better quality of visual inspection – leading to reduced likelihood of defects being missed, and better as-built evidence – but there is still work on the detail required, he concludes.
Register for free and continue reading
This is not a first step towards a paywall. We need readers to register with us to help sustain creation of quality editorial content on Construction Management. Registering also means you can manage your own CPDs, comments, newsletter sign-ups and privacy settings. Thank you.