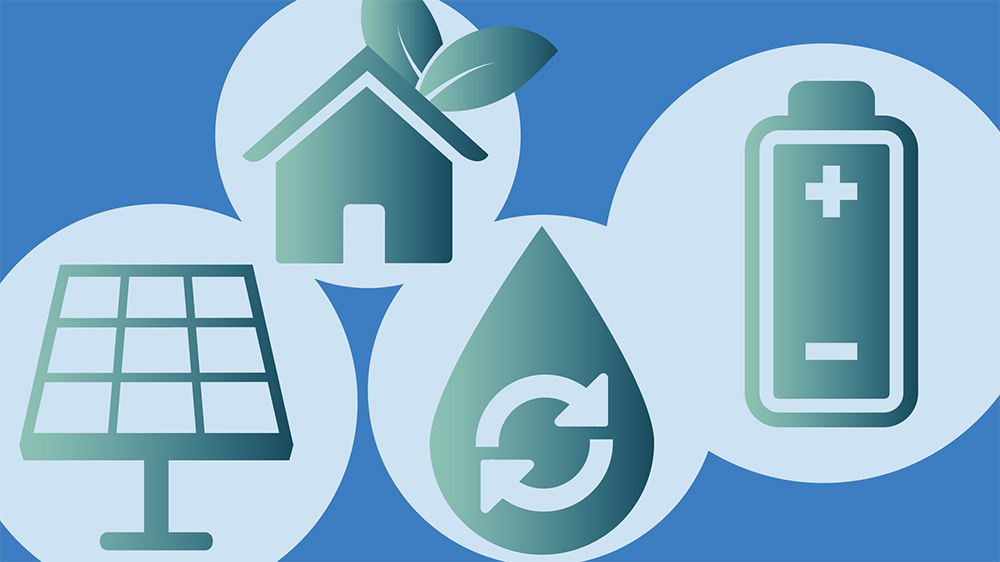 The first Future Homes Standard projects are under way. Hannah Giebus sets out the changes required by 2025 and the interim uplift which comes in this June.
From 2025, the Future Homes Standard will require CO2 emissions produced by new homes to be 75-80% lower than those built to current standards. Homes will need to be 'zero carbon ready', with no retrofit work required to benefit from the decarbonisation of the electricity grid and the electrification of heating. Fossil fuel heating (such as gas boilers) will be banned in new homes, with an expected shift to reliance on heat pumps and heat networks.
The Future Buildings Standard has similar aims and a full technical specification for both standards will be consulted on in 2023, ahead of full implementation in 2025. In the meantime, the government is introducing an interim uplift in standards from 2022.
These interim amendments to the building regulations will come into force on 15 June 2022. They will require new homes to deliver CO2 savings of 31% and new non-domestic buildings to deliver CO2 savings of 27% compared to current standards, through a combination of low carbon heating and increased fabric standards.
The uplift is intended to pave the way for the successful implementation of the Future Homes Standard and Future Buildings Standard in 2025. There are also uplifted Part L and Part F standards for existing homes, to help implement ambitious new energy and ventilation standards across the built environment.
The government has decided on a 'fabric first' approach to energy efficiency, with a revised package of performance metrics. As the electricity grid is increasingly decarbonised, CO2 emissions are less effective in measuring the true energy performance of buildings. To tackle this issue, four-part performance metrics are being introduced:
Primary energy target;
CO2 emissions target;
Fabric energy efficiency target; and
Minimum standards for fabric and fixed building services.
By delivering carbon reductions through the fabric and building services, new homes and buildings will have a smaller carbon footprint that continues to reduce over time as the electricity grid decarbonises. These performance metrics have been introduced under an updated version of Approved Document L, published alongside the amendment regulations.
A new regulatory requirement for overheating mitigation has been introduced for new homes. This requires reasonable provision to be made to limit unwanted heating during the summer and provide an adequate means of cooling. This has been introduced alongside a new Approved Document O that details the mitigation requirements. The scope applies to new residential buildings, including houses, flats, residential care homes and student accommodation.
The updated Approved Document F sets out ventilation standards to be implemented for both domestic and non-domestic buildings. The updated Approved Document provides simplified guidance on ventilation and introduces new measures to mitigate the risk of transmission of infection via aerosols.
Transitional arrangements
Developers can no longer lock in building regulations at the commencement of a development. The Part L uplift will apply to individual buildings, not across development sites, and transitional arrangements will apply only for a 12-month period. Except where transitional arrangements apply, new regulations will apply to individual buildings when work commences.
For transitional arrangements to apply to an individual building, developers will need to both submit a building notice or deposited plans by June 2022 and commence work on each individual building by June 2023. This is likely to create issues for phased developments, as different building regulations may apply over the build programme.
Hannah Giebus is a solicitor in Trowers & Hamlins' energy and sustainability team
Register for free and continue reading
This is not a first step towards a paywall. We need readers to register with us to help sustain creation of quality editorial content on Construction Management. Registering also means you can manage your own CPDs, comments, newsletter sign-ups and privacy settings. Thank you.