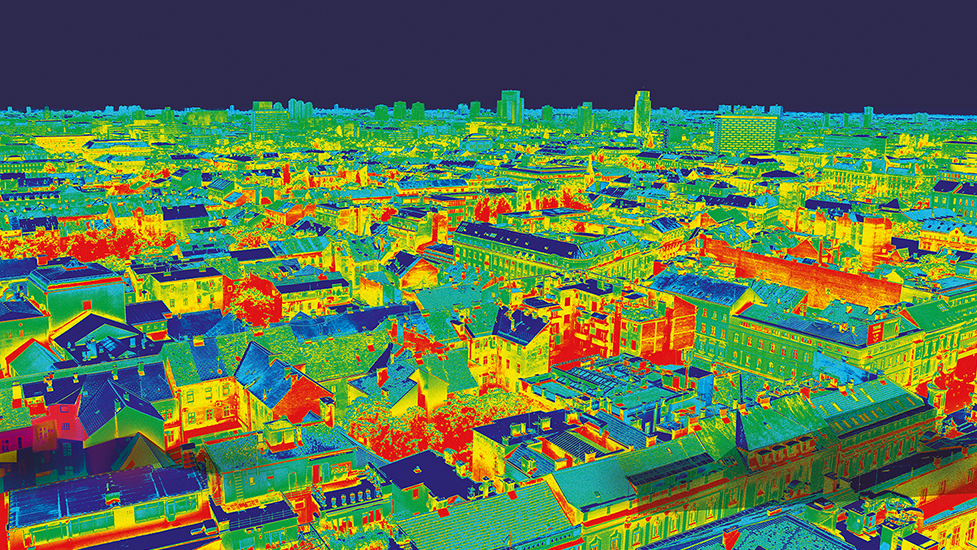 Fuel bills are still sky-high, another winter is looming and the government is going cold on net zero. CM asked four housing experts what they would change to make our homes more energy efficient.
'Introduce a help to fix retrofit loan scheme'
David Parry, parliamentary and public affairs officer, CIOB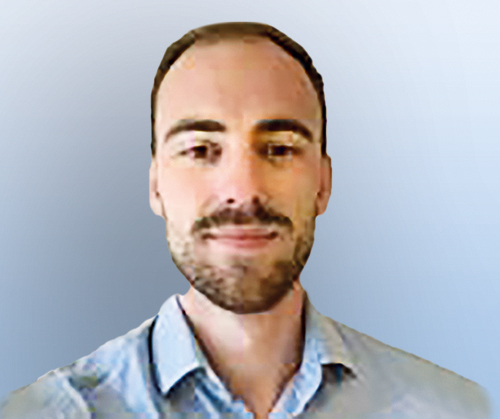 A recent government consultation asked for ideas on improving heating of residential properties – and CIOB is calling for a loan scheme to help with the costs of retrofitting homes.
"We and the wider industry have been calling for a national strategy for retrofitting for years now," says David Parry, parliamentary and public affairs officer, CIOB.
"Previous government schemes, such as the Green Homes Grant and Boiler Upgrade Scheme, failed for several reasons, most notably that homeowners were required to part-fund energy efficiency work in a lump sum."
CIOB says this loan would enable homeowners to bring down fuel bills by making their properties more energy efficient. It adds that it will be a necessary step if the government is serious about meeting its carbon reduction targets.
Parry says that a national strategy created with multiple future governments in mind will be necessary if the country wants to deliver results "at the pace and scale required".
UK housing energy efficiency in numbers
38 – Percentage of housing stock built before 1946 – the UK has the oldest housing in Europe
15 – Percentage of UK energy use accounted for by housing
66 – Million tonnes of direct CO2 emissions from heating housing
83 – Percentage of homes relying on gas for central heating and hot water
80 – Percentage reduction in carbon emissions required by the Future Homes Standard (compared to current standards)
100 – UK percentage target for carbon emissions reduction by 2050
He adds: "A long-term initiative where homeowners can borrow the full cost of improvement works would incentivise a big upturn in demand, which in turn will help improve the energy efficiency and quality of the nation's housing stock, while also cutting carbon emissions and accelerating the move to net zero.
"Factored into a wider strategy, developed with industry experts, which considers the training of a skilled workforce, a help to fix scheme could go a long way to achieving the goals the government has set itself but is currently nowhere near meeting."
The help to fix loan initiative is included in the institute's response to the Energy Security and Net Zero Committee's recent Heating our Homes inquiry.
'We need to develop green building skills'
Eddie Hughes MCIOB, MP for Walsall North and former minister for housing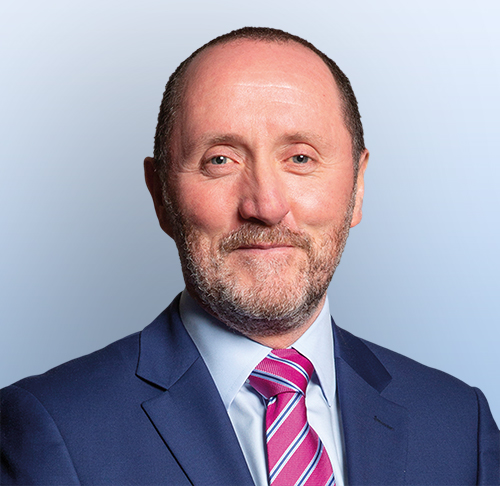 As parliamentary under-secretary of state for housing and rough sleeping in 2021 and 2022, Eddie Hughes worked on the Part L uplift which came into force last year.
"The government has introduced green initiatives like incentivising boiler replacement with heat pumps, and we've changed the regulations to shrink the size of UK housing's carbon footprint," he says. "With new-build homes, CO2 emissions must now be around 30% lower than the previous standard – and 75%-80% lower with the Future Homes Standard in 2025.
"But what we do need to look at is delivery – and green skills. We're moving into a new dimension where we need skills for installing technologies. We've set a target of 600,000 heat pump installations per year by 2028.
"We need to send out the message that these are great jobs for the future. And it is incumbent on the government to help stimulate the market, so that colleges and the industry can train the people we need."
Hughes also sees up a 'levelling-up' angle with housing energy efficiency and associated skills.
"Number one, because we've seen such an increase in utility bill prices, it is now incredibly important that we make homes more efficient for lower income households," he says. "Number two, when we talk about green jobs, can we, for example, manufacture more heat pumps in the UK, and provide financial inducements for those factories to be developed in areas of lower income greater need?"
Hughes, who has chaired the All-Party Parliamentary Group for Built Environment Excellence, stresses the need for high build quality. He advocates the quality benefits of offsite manufacturing, describing the TopHat modular factory in Derbyshire – which he visited recently – as "excellent".
"Offsite isn't the only answer to the housing crisis, but it's part of the jigsaw, and it can help with both build quality and the skills shortage," he adds.
'Build quality is key with energy-efficient homes'
Richard Cook, group director of development, Clarion Housing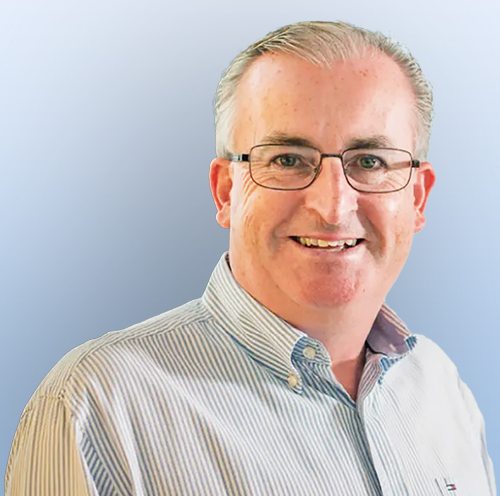 Clarion is the UK's largest housing association – with some 120,000 homes that need retrofitting over the next 20 years – and it's also a major developer, delivering 2,000 new homes every year, which Richard Cook leads.
"We have already made great strides with the Future Homes Standard (FHS)," he explains. "We have removed fossil fuels from all our new projects, and we are dealing with the thermal requirements in our ongoing schemes. At one project in Hertfordshire, we're building seven new homes to the FHS and we will be undertaking post-occupancy modelling of the units to see how they perform.
"The big challenge with the new energy requirements is the quality of build. For example, with traditional brick and blockwork, we find bricklayers cut through the insulation with a trowel, and we end up with a gap where there's no insulation."
This is why Clarion is trialling what Cook calls a "system build" approach – a componentised approach which involves greater repeatability. "We're exploring the benefits of different products and approaches – prefabricated cladding, precast panels faced with brick slips, bathroom pods," he explains. "Architects can still design great homes, but they have to choose from selected components.
"We have three high-rise schemes using this approach in Birmingham, Manchester and Leeds: 2,000 apartments in total. It's driven by digital design, it reduces cost and increases supply chain efficiencies – and it means higher quality."
Cook says Clarion is "taking a leadership position" on FHS and moving faster than the legislation which he hopes will encourage the supply chain to get up to speed.
"If there is a market there, suppliers will respond to it," he says. "We are already starting to see this: Bosch has installed a roof-mounted heat pump on a Bellway house (in their experimental eco house, The Future Home, at the University of Salford). That's a fantastic innovation."
Cook notes that the industry "has rightly taken a pasting over its quality standards" during the last few years.
"We have to get it right in areas like fabric quality and then new tech like heat pumps will require a CPD process," he says. "But from a professional perspective, this is about good site management and supervision; it's not a revolutionary change."
'Residents must play their part with low-carbon housing'
Tony Hopkin FCIOB, head of construction and quality, Midland Heart, and Dr Mónica Mateo García, senior lecturer, Birmingham City University Centre for Future Homes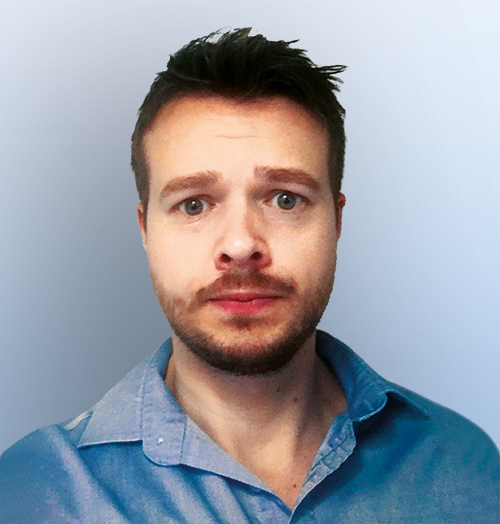 Birmingham-based housing association Midland Heart pioneered one of the first Future Homes Standard (FHS) developments, led by head of construction Tony Hopkin.
Following completion of the 12-home Handsworth development in May 2022, the association carried out a year-long study with Birmingham City University (BCU) to see how the homes performed and how residents behaved. The research concludes that human lifestyles must adapt alongside the building technology to meet emissions targets.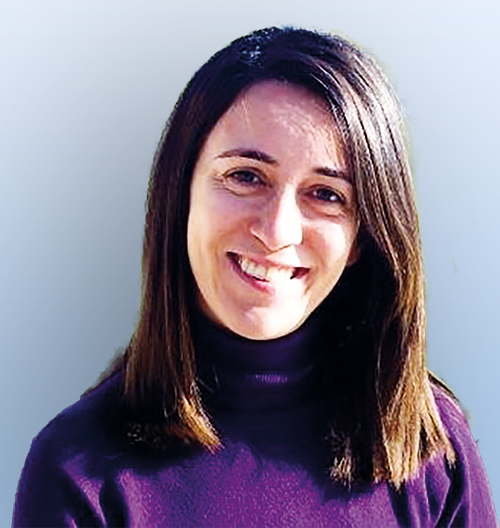 Hopkin says: "We are very aware the FHS is a massive change and we wanted to learn more about the way we design homes, build them and maintain them, as well as find out more about the way people live in them."
The improvements were achieved by increasing insulation, improving window specification, increasing the levels of airtightness, employing enhanced ventilation techniques and installing heat pumps and photovoltaic systems to help negate rising energy costs.
"The overall cost of what we delivered was approximately 15% more when compared to the same house types constructed to 2013 building regulations due to being an early adopter," says Hopkin.
The report shows that the mix of two-, three- and four-bedroom homes can operate with a 70% reduction in carbon emissions when compared to similar houses with gas heating – but this requires occupants to understand how their houses work for full efficiency.
The research found occupants were happy with their new homes and with the thermal comfort, although some admitted it took time to adapt to the technology.
Dr Mónica Mateo García, from BCU's Centre for Future Homes, says: "A key lesson learned is how their lifestyles put pressure on the environmental conditions in the houses and often resulted in high energy use.
"Occupant lifestyle is a key factor in achieving FHS targets and more needs to be done to help residents understand heat pumps, ventilation and building performance as well as how their usage can optimise efficiency.
"It's encouraging to see that heat pumps provide very comfortable conditions even in very cold periods. It's also reassuring that the calculations show the house designs are working to their design performance targets."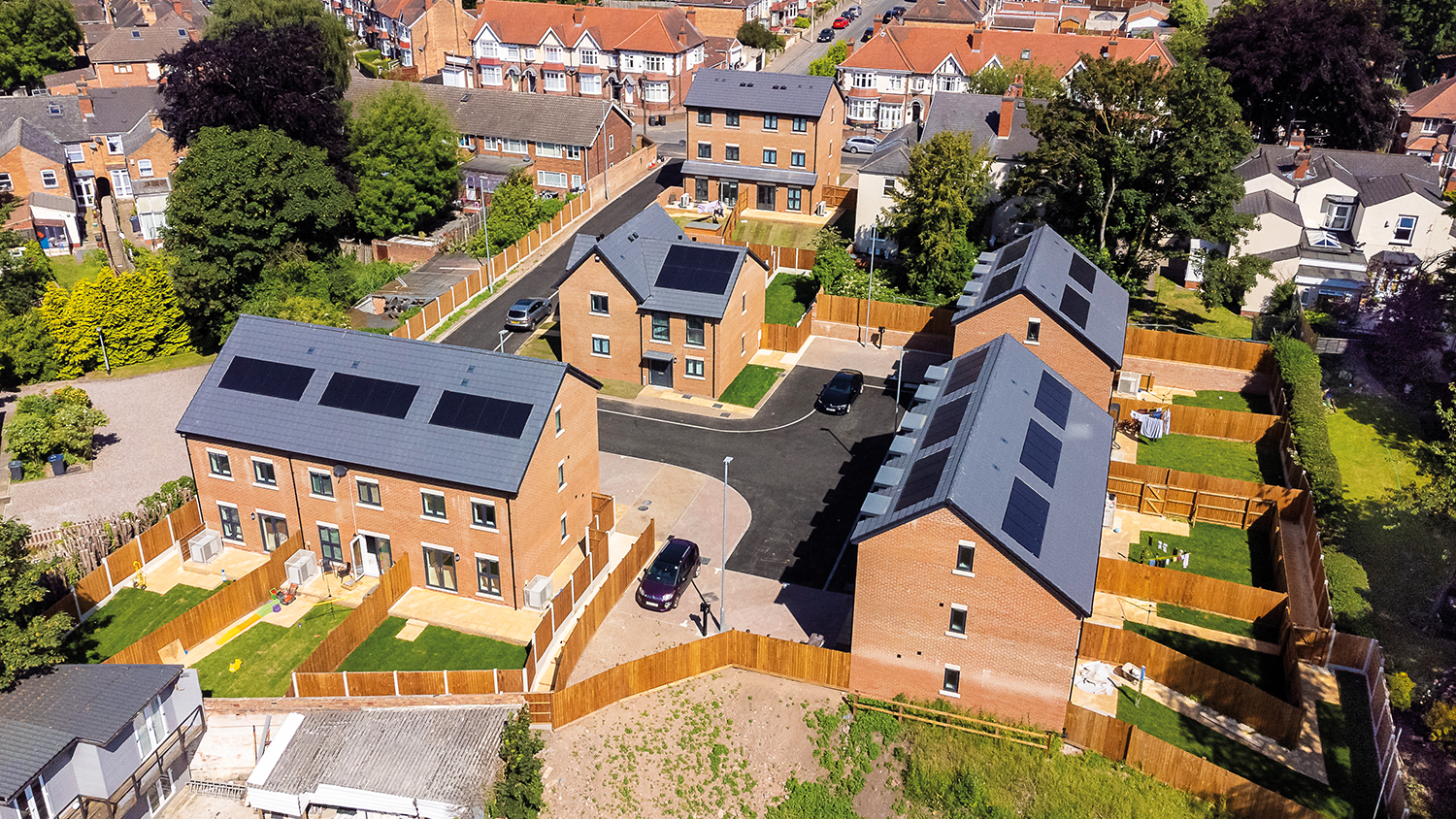 Register for free and continue reading
This is not a first step towards a paywall. We need readers to register with us to help sustain creation of quality editorial content on Construction Management. Registering also means you can manage your own CPDs, comments, newsletter sign-ups and privacy settings. Thank you.