Housing minister Eddie Hughes explains why the Building Regulations Part L changes will accelerate construction's journey towards net zero.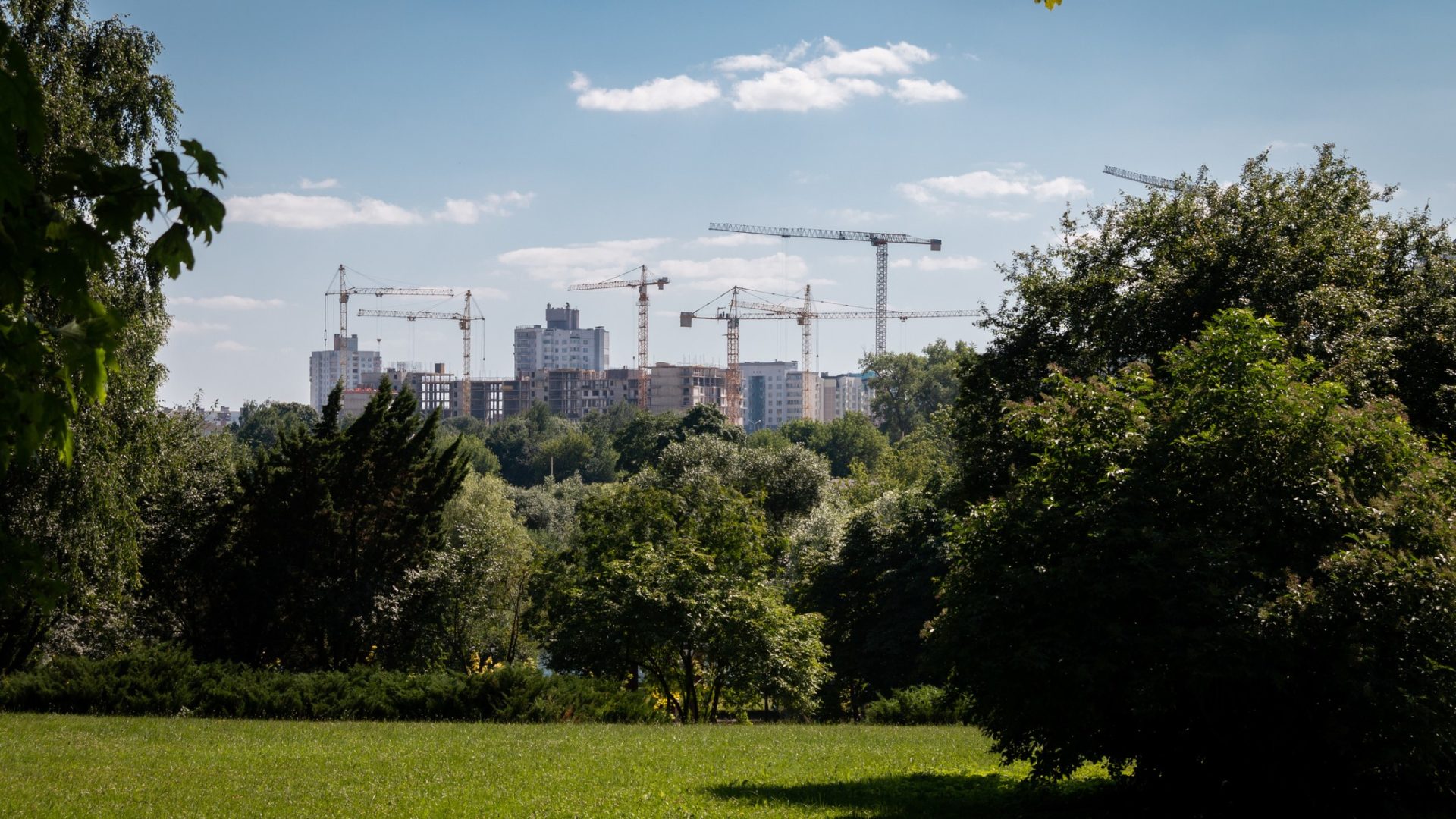 What's the first thing that pops into your head when you hear the words 'carbon emissions'?
For me, it's always the haunting image from An Inconvenient Truth with industrial chimneys the size of skyscrapers billowing out white smoke.
Many others will turn their thoughts to their own carbon footprint – whether it's visualising the white jet trails of long-haul flights they've taken or feeling guilty about the last time we forgot to take plastic bags to the supermarket.
It is our very own Inconvenient Truth that the UK's old housing stock means our homes account for 15% of total energy use in this country.
But the next time we ponder our own impact on the climate, we ought to look a little closer to home. Literally.
It is our very own Inconvenient Truth that the UK's old housing stock means our homes account for 15% of total energy use; a figure that rises to 40% when you factor in commercial buildings too.
The average household in the UK emits 2.7 tonnes of CO2 from heating their home. And that's not over the course of a lifetime, that's a single year. For a sense of scale, that is the equivalent of charging up over 300,000 smart phones every year.
Emissions from our homes are among the most underappreciated drivers of climate change. If we're serious about not just paying lip service to our Net Zero ambitions, we need to make our homes more energy efficient. Quickly.
Building Regulations changes
The government recognises that it's our job to create the conditions needed to help us get there. So, before Christmas last year, my department confirmed we will make sweeping changes to Building Regulations to shrink the size of that footprint.
On 15 June 2022, those reforms – specifically the interim uplift to Building Regulations Part L (catchy title, I know) – come into effect.
These changes not only mean there are now much higher standards in England for the design, construction and alteration of buildings, they require that the CO2 emissions from all new build homes must be around 30% lower than the previous standard. And we're matching that with a similar target set for commercial buildings like offices and shops.
What does this mean if you're a builder or you work in construction? Well, it's going to help you accelerate towards the higher specifications that will be needed by 2025 when the Future Homes and Buildings Standards come into play. Because when those standards kick in, all new homes will have to be 'zero carbon ready' – eliminating the need for costly retrofitting work.
But – in the here and now – there's a tangible bonus to these beefed-up regulations that couldn't be more needed in the current economic climate. I'm talking, of course, about the cost of living.
Because these new homes will be built with tighter fabrics and cleaner renewable technology, people can expect to see real, material savings on their monthly energy bills.
In the short-term, it will help put money directly into people's pockets through solar panels – allowing people to create and sell their own energy. And in the long-term, we expect the next generation of heat pumps to be no more expensive – and in many cases cheaper to buy and run – than gas boilers.
Of course, we know that regulations alone – however tough – cannot create the industry-wide shift towards net zero that we need to see in the coming years. We need real investment too.
That's why our Heat and Buildings Strategy commits over £3.9bn of new funding to decarbonise homes and support 250,000 new green jobs in the process. It's a strategy which recognises that just as important as making new homes more efficient is the retrofitting and upgrading of old ones, with £2bn going on things like new boilers, better insulation and improved air flow in homes across the private and public sectors.
This Government is committed to working with industry every step of the way on our journey to net zero. With real investment, and the strengthened regulations coming into force today, we'll build a cleaner, greener more sustainable future for this generation and the next.
Register for free and continue reading
This is not a first step towards a paywall. We need readers to register with us to help sustain creation of quality editorial content on Construction Management. Registering also means you can manage your own CPDs, comments, newsletter sign-ups and privacy settings. Thank you.