With record-breaking orders, the construction equipment sector is pumping investment into digital and eco technology. Peter Haddock reports
Yards are empty, JCB has just signed its biggest ever deal worth £65m with hirer Sunbelt Rentals UK and the scramble for new construction equipment has even seen the import of machines from Europe and beyond. With HS2 and housebuilding filling the pipelines, manufacturers are enjoying demand not seen since the motorway boom era of the 1960s.
The recent market stats from the Construction Equipment Association (CEA) put this into perspective with a 30% jump in sales of new equipment in Q1.
However, in the backdrop, regulatory changes are pushing the sector towards greener machinery and greener fuel, including the end of the subsidy on red diesel next year (see 'The future of construction fuel'). This month also sees another low emissions zone introduced, in Birmingham.
"Net zero is dominating everyone's agenda," says CEA CEO Rob Oliver. "One of our members applied for a loan recently and the bank wanted to see their sustainability policy before they'd approve it. So it has moved from the theoretical to the actual."
Hydrogen and electric power
New eco-friendly machines include a hydrogen-powered digger from JCB and an electric excavator and wheel loader from Volvo Construction Equipment.
Skanska has promised that all plant on its sites will use hydrogenated vegetable oil (HVO) and Laing O'Rourke has even bought an electric crawler crane.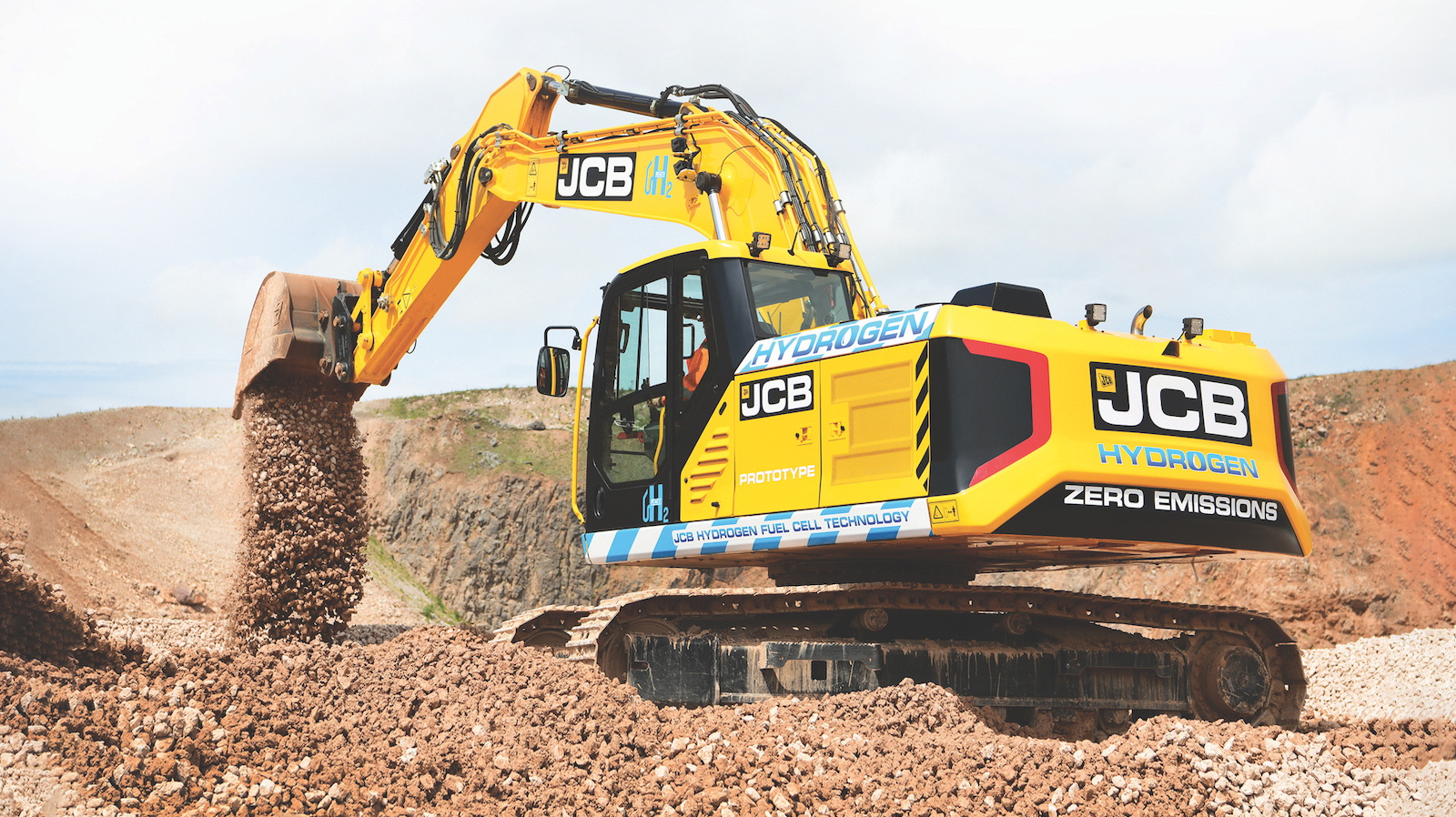 Moving to a more sustainable industry is also about exploiting digital technology, such as data from telematics systems.
Andy Wright, CEO of Sunbelt Rentals UK, says: "The industry is demanding more fuel-efficient, EU Stage V emissions compliant machines and electric plant. A key part of this strategy is using data from machines to share information with our customers about idle times, fuel usage, emissions and health and safety alerts.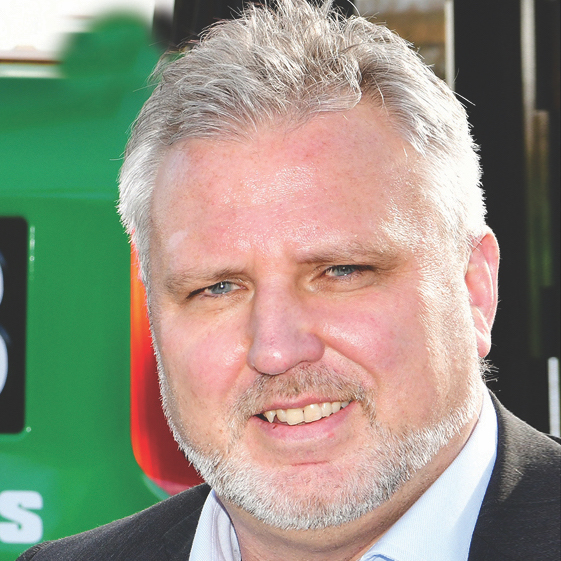 "The industry is demanding more fuel-efficient Stage V and electric plant"
Andy Wright, Sunbelt Rentals
"We have now designed our own cloud-based portal that takes data from the JCB LiveLink telemetry system, displaying relevant information to our customers. It also means we can provide a better service by monitoring equipment health, as uptime is more important than ever."
Flannery Plant Hire, which supplies heavy earthmoving kit on major projects like HS2, is also employing telemetry solutions. It is using software and hardware from technology provider MachineMax to monitor equipment performance and fuel usage for its mixed fleet of machines on site.
Chris Matthews, strategic manager at Flannery, says: "The biggest single, yet variable, carbon emitter on site is the fuel.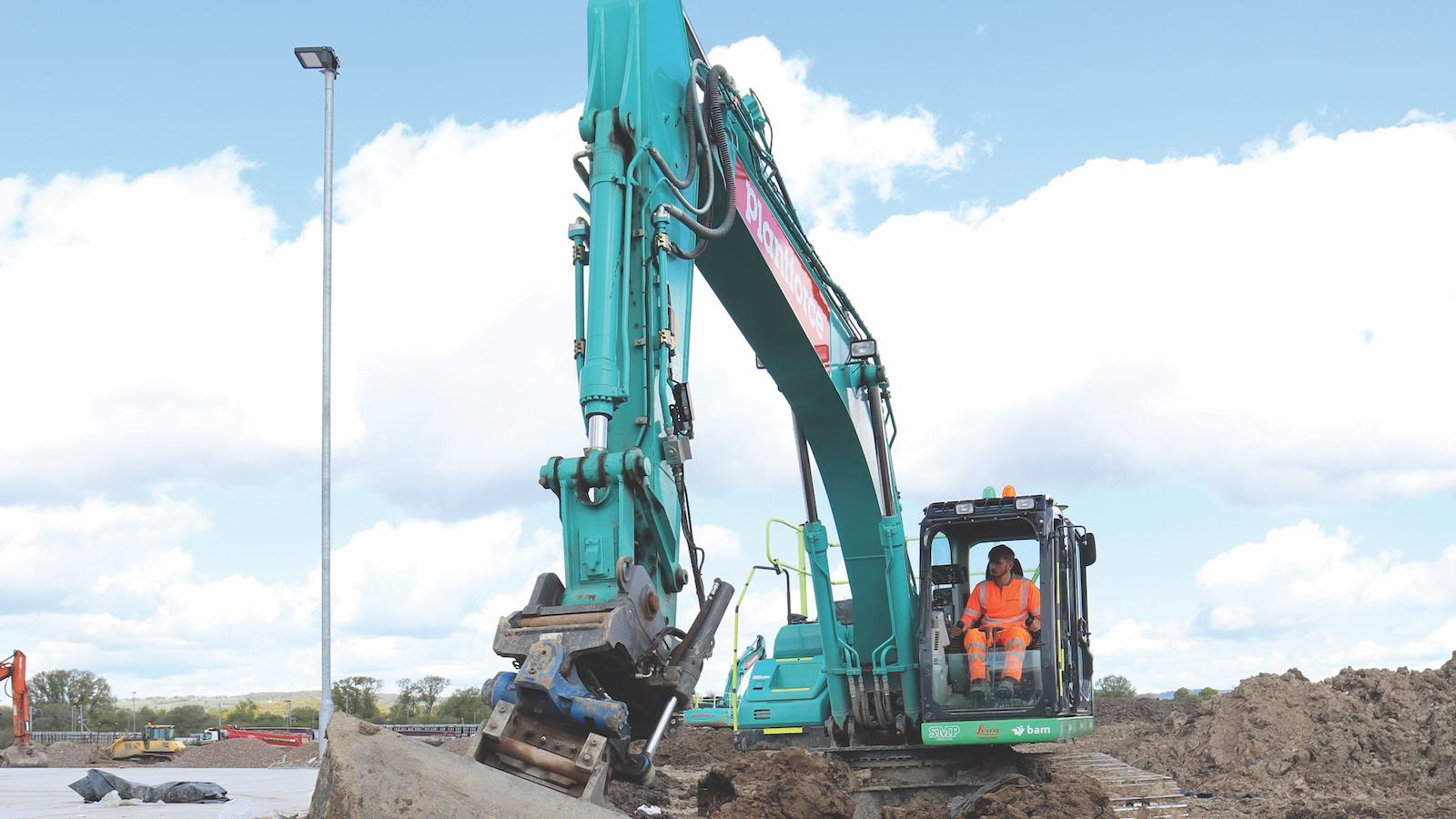 "If you take a fuel-based overview of the project, over its whole life cycle, you can set targets for the project team of say 15% on fuel savings. From this total project viewpoint, it is then clearer how to achieve these by drilling down to the people, plant and technology to be used on site.
"A lot can be achieved from fleet matching, integrating with the design team using 3D machine control and planning out the programme to remove bottlenecks. Other simple things like the selection of buckets and attachments can also make a difference.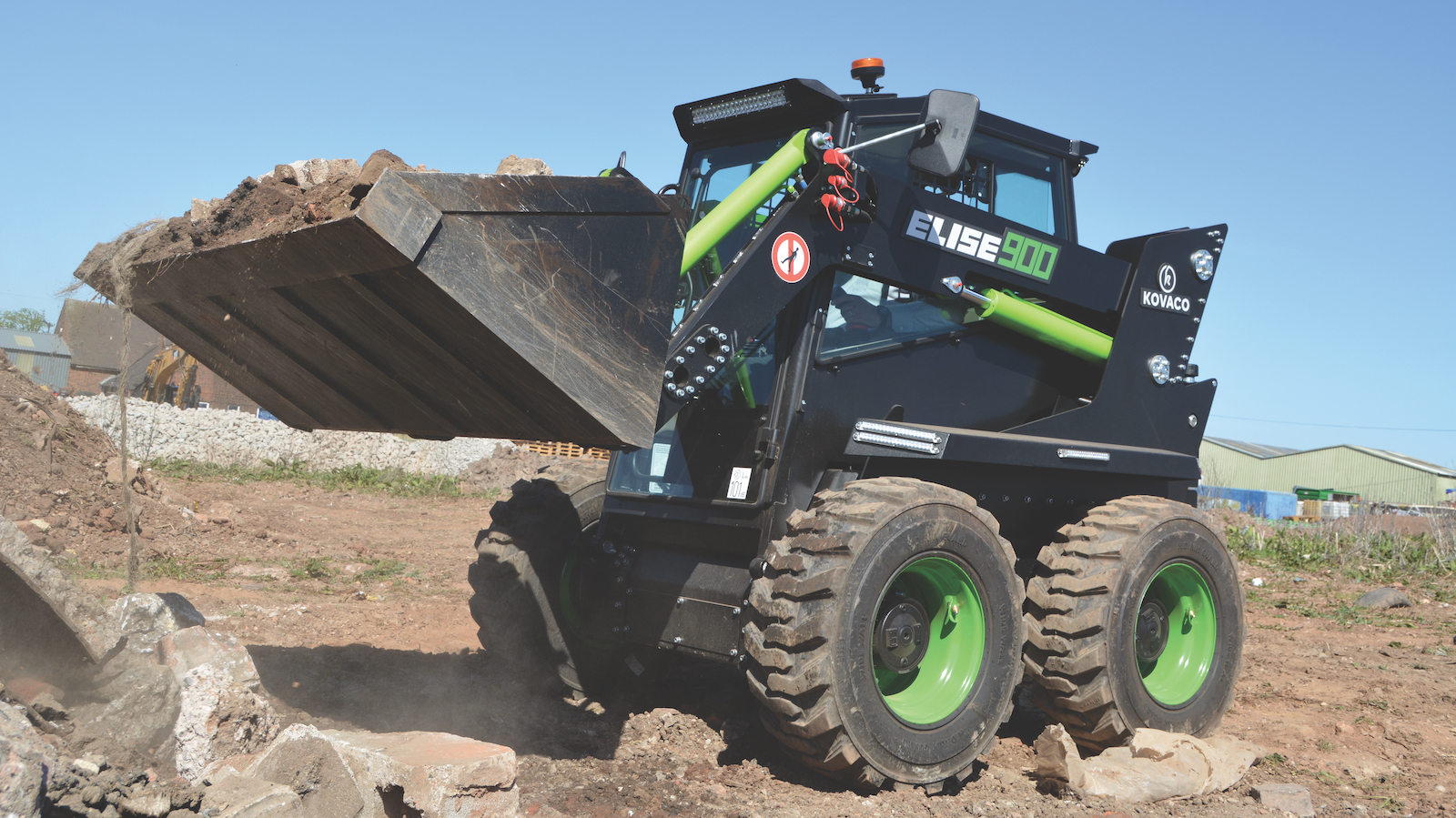 "By carrying through learnings from other projects like how different equipment performs in different situations, you can also create a sharing team culture that understands the importance of fuel. Yes, of course, productivity, quality and efficiencies are important, but everyone can input when you focus on the fuel. You can even reduce fleet numbers on site."
The push to reduce worker numbers on site accelerated during the pandemic and this is one aim of the Connected and Autonomous Plant (CAP) group, which includes major clients and contractors and seeks to encourage emerging technologies like 3D machine control.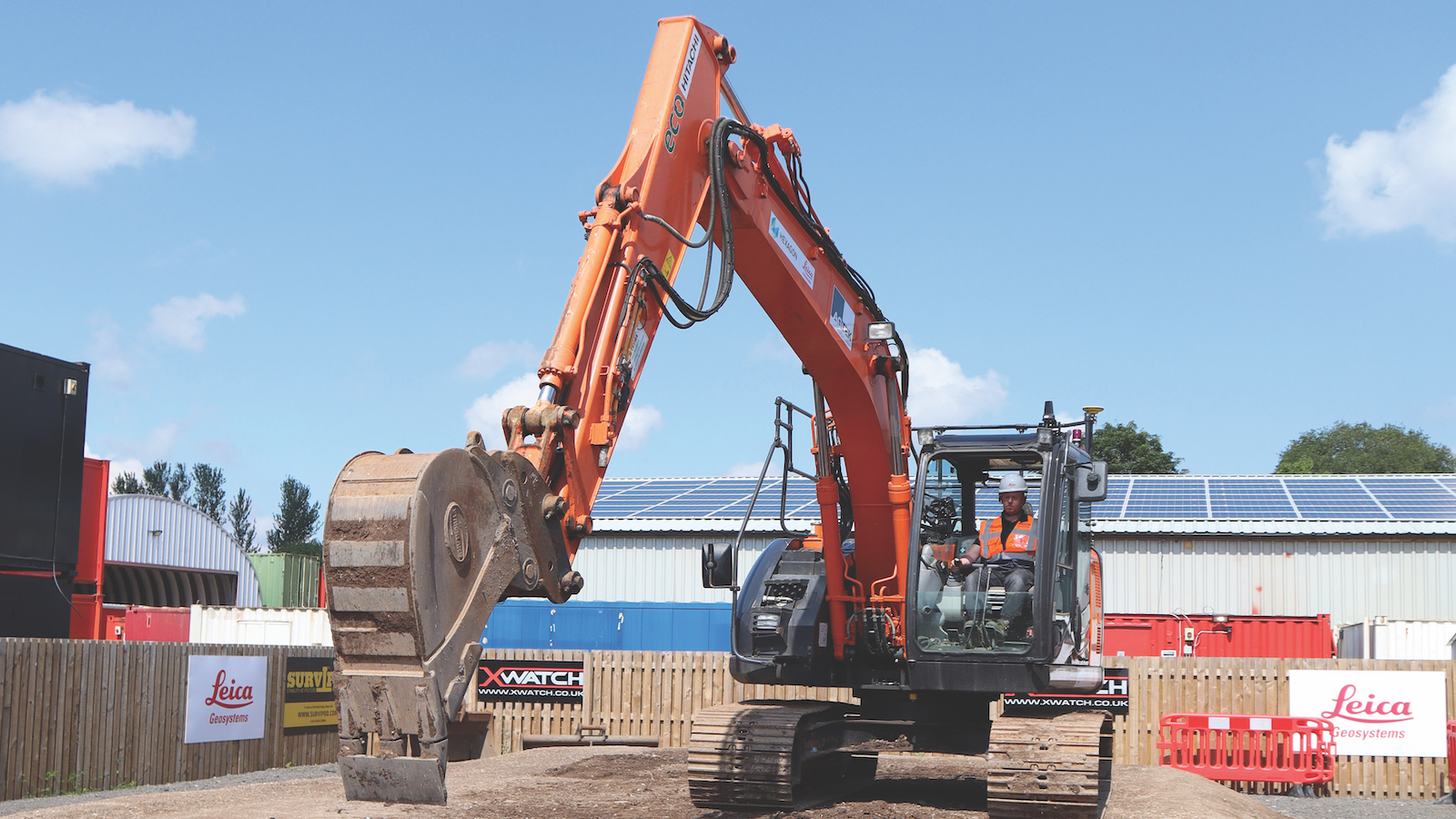 Mark Lawton is the head of engineering, surveying and GIS at Skanska, and plant and earthworks community representative to Highways England. He has long been frustrated by the "trenchlike" technology gap between the earthworks sector and the rest of construction.
"Bridging that gap and sharing ideas is what CAP is all about," he says. "The most positive change has been mandating 3D machine control on all Highways England sites.
It has created momentum, which has led to the 2035 CAP roadmap, which includes 25 commitment statements.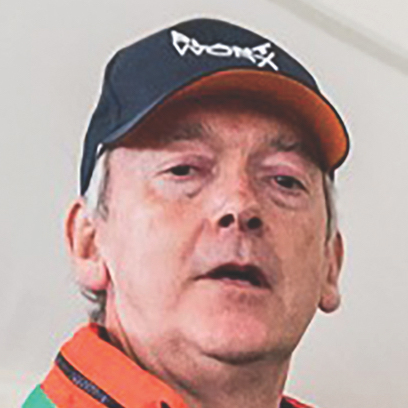 "Diesel has become cleaner and shouldn't be written off"
Rob Oliver, CEA
"These statements have support from clients like HS2, Highways England and the Environment Agency, so we are going to see them written into future procurement documents.
"For example, one focuses on 'investigating the possibilities for early installation of permanent communications for connectivity of 4G and 5G to enable a connected worksite'. On completion of this work, we could then ensure that all plant can connect to the cloud and back again.
"One thing I am looking forward to in 2021 is taking the first and important next step to test remote piloting of construction machinery."
With a huge work pipeline, many in the plant sector feel the time is ripe for innovation. As Niall Fraser, director of earthworks contractor CA Blackwell, says: "We are entering a boom time for the sector and with it a key opportunity to invest for its future. Obviously, since the last boom of the motorway construction era, a lot has changed, but the fundamentals are still the same. We need to manage the movement and placement of the earth in the most efficient way possible."
Register for free and continue reading
This is not a first step towards a paywall. We need readers to register with us to help sustain creation of quality editorial content on Construction Management. Registering also means you can manage your own CPDs, comments, newsletter sign-ups and privacy settings. Thank you.