Understanding platform-DfMA and what it means for our organisations could be key to transforming the construction sector, says Zoe Price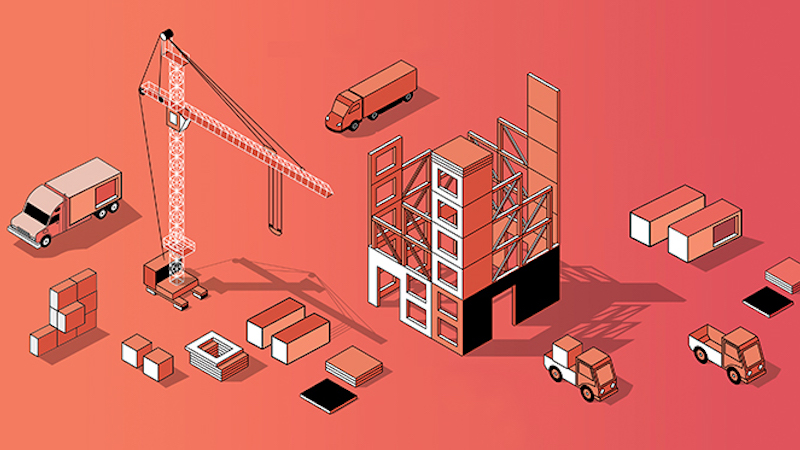 The Construction Playbook shows that the government sees modern methods of construction (MMC) as a central plank in its strategy to create better outcomes from its annual £37bn investment in construction.
One prominent MMC methodology is platform design for manufacture and assembly (P-DfMA) – a standardised approach to construction components. Understanding what this means for our own organisations, and where we all fit within the new P-DfMA universe is critically important to efficient implementation.
So what does P-DfMA mean to you? Is it a product or a service? Coming from a tier 1 contractor, I'm firmly in the 'service' camp: we see our role as the integrator, interrogating the customer's requirements in a collaborative forum of expert partners, including consultants, manufacturers and assembly teams.
"Tier 1s will have an influential role to play driving positive behaviours relating to materials and circularity principles as we look towards the 2050 net zero target"
The expertise main contractors bring to every project is that big-picture realisation of client vision translated into built reality, managing programme, budgets and risk, and providing guidance and action on operational, sustainability and social-value considerations. Bringing together teams in the pursuit of innovation and efficiency is central to all high-performing contractors – so P-DfMA as a service seems a natural fit for tier 1s.
The P-DfMA service we provide to customers uses this skill set to bring together the best supply chain partners to collaborate in a 'manufacture first' mindset. P-DfMA methodology is linked to digitalisation and data-driven decision-making, so requires contractors and supply chain partners to upskill talent and identify future recruits, who may come from manufacturing and technology backgrounds.
P-DfMA operates around repeatable and consistent quality achieved through factory manufacture and the reduction of waste, inefficiency and unsafe practices via swift onsite assembly. Tier 1s will have an influential role to play driving positive behaviours relating to materials and circularity principles as we look towards the 2050 net zero target.
We've adopted a 'solution-agnostic' approach to P-DfMA at ISG. We're not product or manufacturing experts, so why box in our supply chain with preconceived notions. We are looking for innovation and creativity, so it makes sense to ask our supply chain how we can collectively achieve the goal.
This is the way we also counter the argument that P-DfMA will create identikit buildings and is the central theme behind our participation in the Construction Innovation Hub's Platform Design Programme as an 'integrator' and our standard component design programme with the Department for Education (DfE). Standardising and optimising repeatable spaces – figures suggest 70% of the public pipeline can be standardised – frees up capacity to enrich those unique spaces that create the character of a building.
The Construction Playbook draws together a template for smart construction procurement in the 21st century. Knowing where our expertise fits within this framework means we can exploit the possibilities for operational and delivery excellence that will transform our sector, and the performance of our built assets for generations to come.
Zoe Price is chief operating officer for UK construction at ISG.
Register for free and continue reading
This is not a first step towards a paywall. We need readers to register with us to help sustain creation of quality editorial content on Construction Management. Registering also means you can manage your own CPDs, comments, newsletter sign-ups and privacy settings. Thank you.