A London council recently ordered the demolition of two newly built blocks of flats for breaching planning conditions. Rory Stracey and Robyn Engstrom review the implications of this move.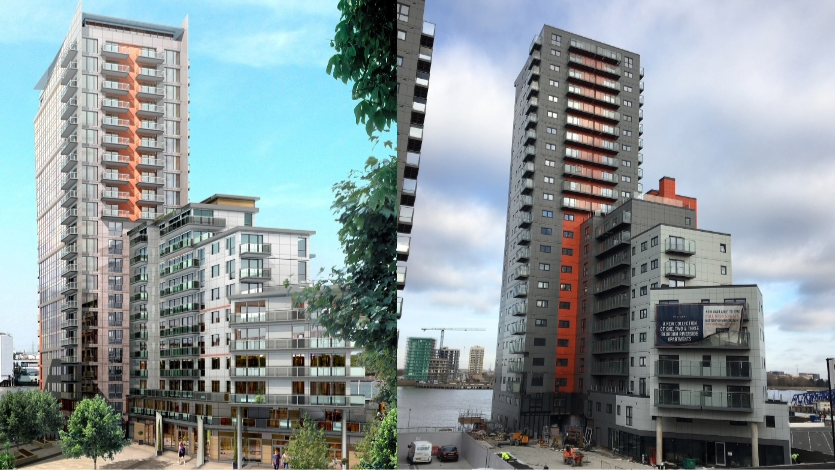 In a striking decision, the Royal Borough of Greenwich (RBG) has served an enforcement notice to demand the demolition of Comer Homes Group's (Comer) Mast Quay Phase II development.
The decision was made following the RBG's enforcement investigation, which found that there were 26 deviations from the original planning permission and concluded that the development was unlawful as it was so substantially different from the scheme that was originally permitted by planning permission.
In justifying the decision, the leader of RBG, councillor Anthony Okereke, stated that the deviations "…changed the fundamental construction of the building from the inside out, in our opinion, for the worse".
What options did RBG have?
Local planning authorities (LPAs) have a range of enforcement options at their disposal when considering enforcement action against planning breaches. The three main enforcement options most widely used by LPAs are enforcement notices, breach of condition notices, and injunctions.
An LPA may issue an enforcement notice where:
there has been a breach of planning control; and
they consider it expedient (in other words, reasonable, proportionate and in the public interest to achieve a satisfactory result) to issue a planning enforcement notice.
Enforcement notices can require a wide range of steps to be taken within a specified period to ensure land is restored to the condition it was in before the unauthorised development occurred and to secure compliance with conditions of planning permissions.
Such steps can include prohibition of an activity and alteration or removal of any building or works. Rights of appeal to the secretary of state are available for persons served with an enforcement notice.
Breach of condition notice
If an unauthorised activity relates to a breach of a planning condition, an LPA can issue a breach of condition notice. This requires the recipient to remedy the breach of planning condition within a specified period.
Remedying the breach may include mandatory steps, such as requiring a landscaping scheme to be carried out, or prohibitory steps, such as requiring works to stop being undertaken after the time specified in a planning condition.
Unlike with planning enforcement notices, there is no right of appeal – the validity of a notice can only be challenged with judicial review, which is more protracted and costly.
Injunctions are also available to LPAs where the authority considers it necessary or expedient to restrain an actual or apprehended breach of planning control. The LPA may apply to the court for such an injunction, and the court has absolute discretion to grant an injunction as it deems appropriate.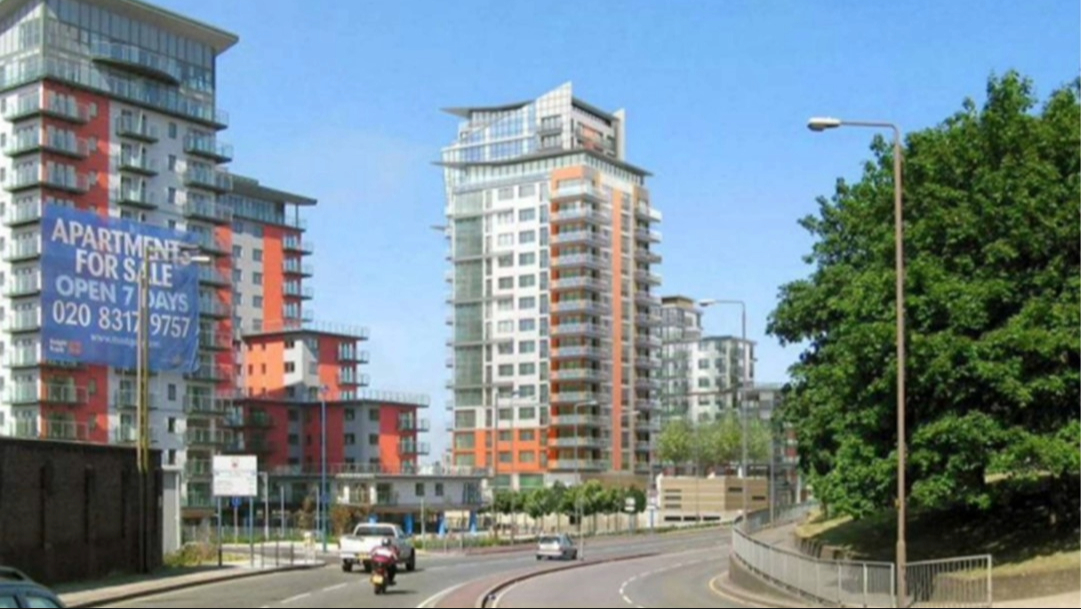 As RBG in this case issued an enforcement notice, Comer has the right to appeal and was given 28 days following the issue of the notice to do so.
Whilst details of any appeal are not yet public, Comer had previously announced its intention to appeal the enforcement notice, claiming that the demand to demolish the development "is unprecedented, unreasonable, extreme, and wholly disproportionate".
If Comer submitted an appeal within the deadline, the enforcement notice will be suspended and will not come into effect until either a final determination is made by the secretary of state, or the appeal is withdrawn.
In appealing the enforcement notice, Comer must set out its grounds of appeal, of which there are seven to choose from.
Comer will most likely appeal on the ground that the steps required by the enforcement notice exceed what is necessary to remedy any breach of planning control or to remedy any injury or amenity caused by such breach. However, it might also appeal on the ground that planning permission should be granted for the deviations.
In considering the appeal, a Planning Inspectorate, on behalf of the secretary of state, would need to consider the whole circumstances at the time of making its decision. The Planning Inspectorate has the power to allow the appeal, quash it, or vary the enforcement notice.
Comer's appeal to the secretary of state will not be its last resort. If the appeal is rejected, Comer will potentially have further recourse to challenge the decision at judicial review.
It should be noted that it is rare for LPAs to order the complete demolition of buildings where the breach of planning control relates to departures from approved plans. This is because undertaking remedial works will usually be sufficient to remedy any harm arising from the departures.
As RBG outlines itself in its statement, it has never had to take this type of action on this scale before. In the circumstances, RBG considered that allowing the development to remain as built would represent "…significant harm to the area and harm to present and future occupiers of the building". It therefore took the unusual step of ordering total demolition.
If an appeal is made, it will be interesting to see what the outcome is. Will the secretary of state agree with the RBG, or will he decide that remedial works can remedy any harm? Or will planning consent be granted for the deviations?
The case does highlight the importance of complying with approved plans and, where breaches of planning control arise during the construction phase (which can sometimes happen for a number of reasons), it is important to work closely with local planning authorities to regularise any such breaches early so that handover and occupation is not delayed.
Rory Stracey is a partner and Robyn Engstrom is a trainee solicitor in the planning and environment team of Trowers & Hamlins.
Register for free and continue reading
This is not a first step towards a paywall. We need readers to register with us to help sustain creation of quality editorial content on Construction Management. Registering also means you can manage your own CPDs, comments, newsletter sign-ups and privacy settings. Thank you.