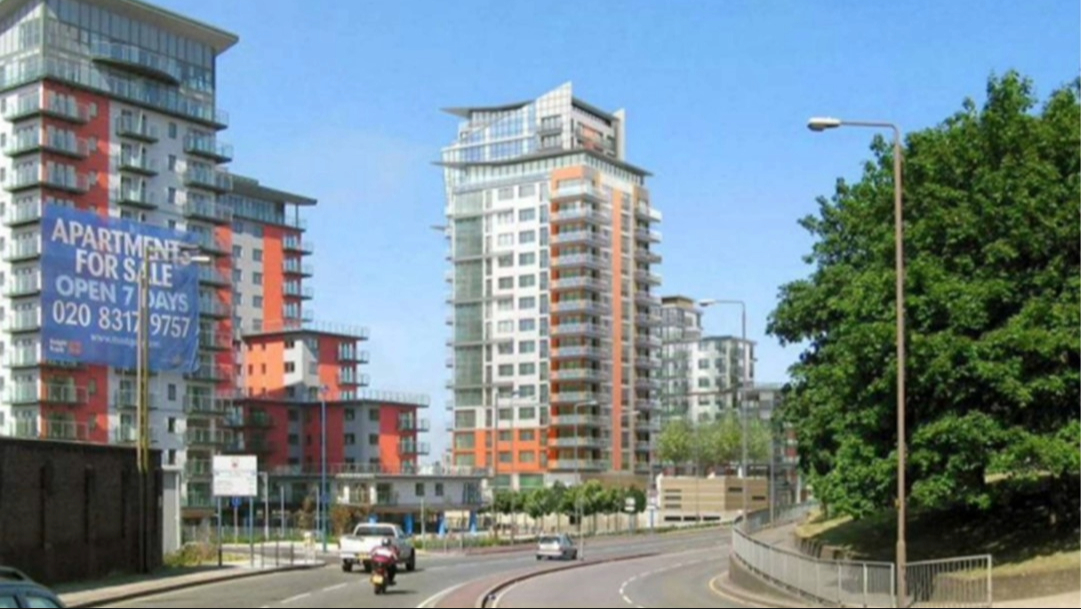 Greenwich said that the Mast Quay Phase II high-rises built by the developer were "built without planning permission" and are a "mutant development that is a blight on the landscape, local conservation zone and heritage assets and views".
The local authority granted Comer Homes Group planning permission to build the Mast Quay Phase II high rises in 2012. However, it said it was not until 2022, when the towers were finished, "that it became clear that the breaches to the planning permission were more than just external".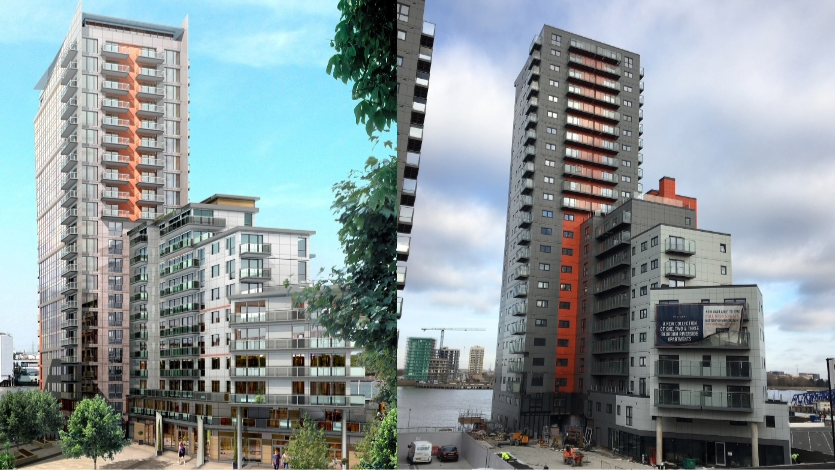 These are the 26 breaches that Comer Homes made to the original planning permission, according to the council:
Changes to materials, design, appearance and fenestration pattern.
No top-floor setbacks.
Omission of curtain walling to Block E.
Alternations to design and location of balconies (also omitted in places).
Enlarged footprint – Block D (+5.9% increase) and Block E (+4.6% increase).
Lack of communal amenity space on roofs, play space and green roofs.
Footbridge not in accordance with approved plans.
Substation moved inside both blocks.
Reduced commercial floorspace in block D as a result.
Block E commercial units not provided.
Original approved external structure was to have a roof garden for residents/members of the public which has not been provided.
Wheelchair units substandard.
Access to balconies via step instead of chamfered edge access for wheelchairs.
Internal layout of the wheelchair units are substandard.
Power assisted doors not in place.
Balconies insufficient depth to allow for 1.5m turnaround for wheelchair users contrary to plans submitted.
Provision of a residents' gym in place of the approved commercial floorspace in Block E. The gym has been provided with stepped access, rendering it inaccessible for those with mobility impairments, such as wheelchair users.
Reduction in commercial floorspace in Block D. It is unclear if a mezzanine level will be provided at all, although it is no longer possible to implement the approved layout.
Approved commercial floorspace in Block E totally omitted from constructed Development.
Changes to stair core has had a knock-on effect on unit layouts, private terraces and access arrangements for commercial/residential users.
Changes to glazed material has led to a reduction of daylight, sunlight and reduced outlook in comparison to approved plans.
Basement not reflective of approved plans – lack of car parking space and instead provided as surface car parking spaces, this results in car-dominated public realm.
Additional surface car parking and hardstanding replaces landscaping areas.
Landscaped area around Thames Tidal Inlet to north-west corner of site not as approved.
Alternation of internal layout for a large number of units, with quality of accommodation materially worse in several instances.
Playspace provision not as approved – areas on communal roof terraces not provided. Proposals for ground floor provision appear watered down from approved scheme.