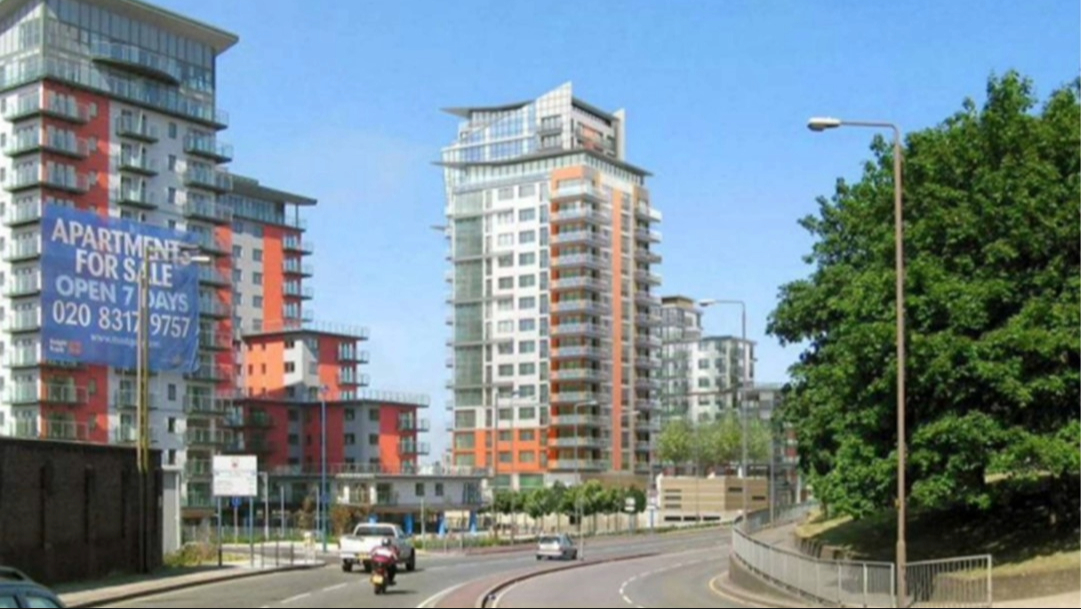 A local council in south-east London has ordered a housing developer to demolish two newly built blocks of flats for breaching planning conditions.
Greenwich Council said that the Mast Quay Phase II high-rises in Woolwich Church Street, developed by Comer Homes Group, were "built without planning permission" and are "substantially different to the scheme that was originally permitted by the planning permission given in 2012".
Councillor Aidan Smith, the cabinet member for regeneration at Greenwich Council, described the blocks as a "mutant development that is a blight on the landscape, local conservation zone and heritage assets and views".
The blocks contain 204 apartments, all of which have been rented out privately by the Comer Homes Group. The local authority said that tenants living in the affected residential units "will need to find alternative accommodation". Residents have been contacted by the council "to provide them with support, assistance and advice".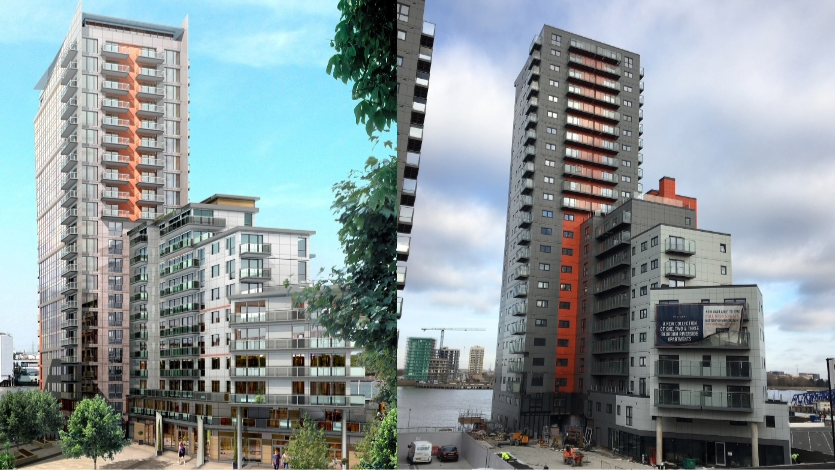 What are the breaches of the development?
Greenwich Council said there were at least 26 main deviations from the original planning permission, including visible design changes to the external appearance of the towers, the materials and windows.
Other breaches affect the accessibility of the development. Apartments designed to be accessible have steps that prevent wheelchair users from using their outdoor space, in addition to a lack of disabled parking bays.
'Complete demolition' the 'only reasonable way to rectify the harm'
The council said in a statement "the only reasonable and proportionate way to rectify the harm" by the development in the area is "the complete demolition and the restoration of the land to its former condition".
Leader of Greenwich Council, councillor Anthony Okereke, said the decision "is reasonable and proportionate".
He said: "Mast Quay Phase II represents two prominent high-rise buildings on Woolwich's riverside that just are not good enough, and the reason that they are not good enough is because the development that was given planning permission is not the one that we can all see before us today."
Comer Homes Group has at least 28 days to appeal the council's enforcement notice.
Register for free and continue reading
This is not a first step towards a paywall. We need readers to register with us to help sustain creation of quality editorial content on Construction Management. Registering also means you can manage your own CPDs, comments, newsletter sign-ups and privacy settings. Thank you.