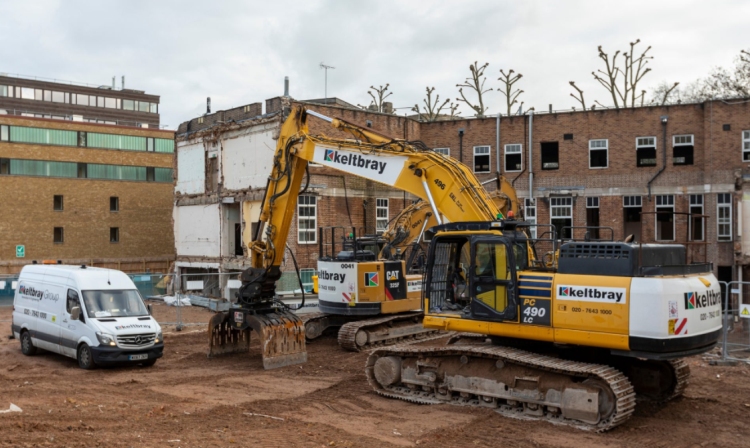 Demolition contractor Keltbray is staging a competition for excavator operators to see who can save the most fuel.
The business uses around 4m litres of red diesel a year to power its plant and machinery. With the removal of the red diesel rebate in April 2022, it is facing an increase in fuel costs of almost £2m.
The firm has calculated that its excavators idle for 40% of the time and has devised the fuel saving tournament to encourage drivers to cut the amount of idling time. Those who show the biggest improvements will win cash prizes.
Keltbray has already run a similar competition in its haulage department, where it saved £65,000 worth of fuel and on one project it managed to reduce idling by 50%.
Under the new excavator competition, all live projects using excavators above 8t have had their performance reviewed and the project team has been sent a fuel efficiency report. From July, drivers have been challenged to improve their efficiency and reduce idling, with the results shared by the 10th of each month. The driver who improves their driving style the most from each project will be awarded £50 and a T-shirt.
The competition will run in this format for two months. After that, it will continue but the top-performing drivers will receive only a T-shirt each month until the end of the year when three different prizes will be awarded: a prize of £500 to the driver with the biggest improvement throughout the competition; a prize worth £300 to the project with the biggest improvement; and a prize worth £200 to the driver with the second-biggest improvement.
Keltbray is looking at a second phase of the competition for excavators smaller than 8t and is currently trialling a way to capture data from the smaller machines.