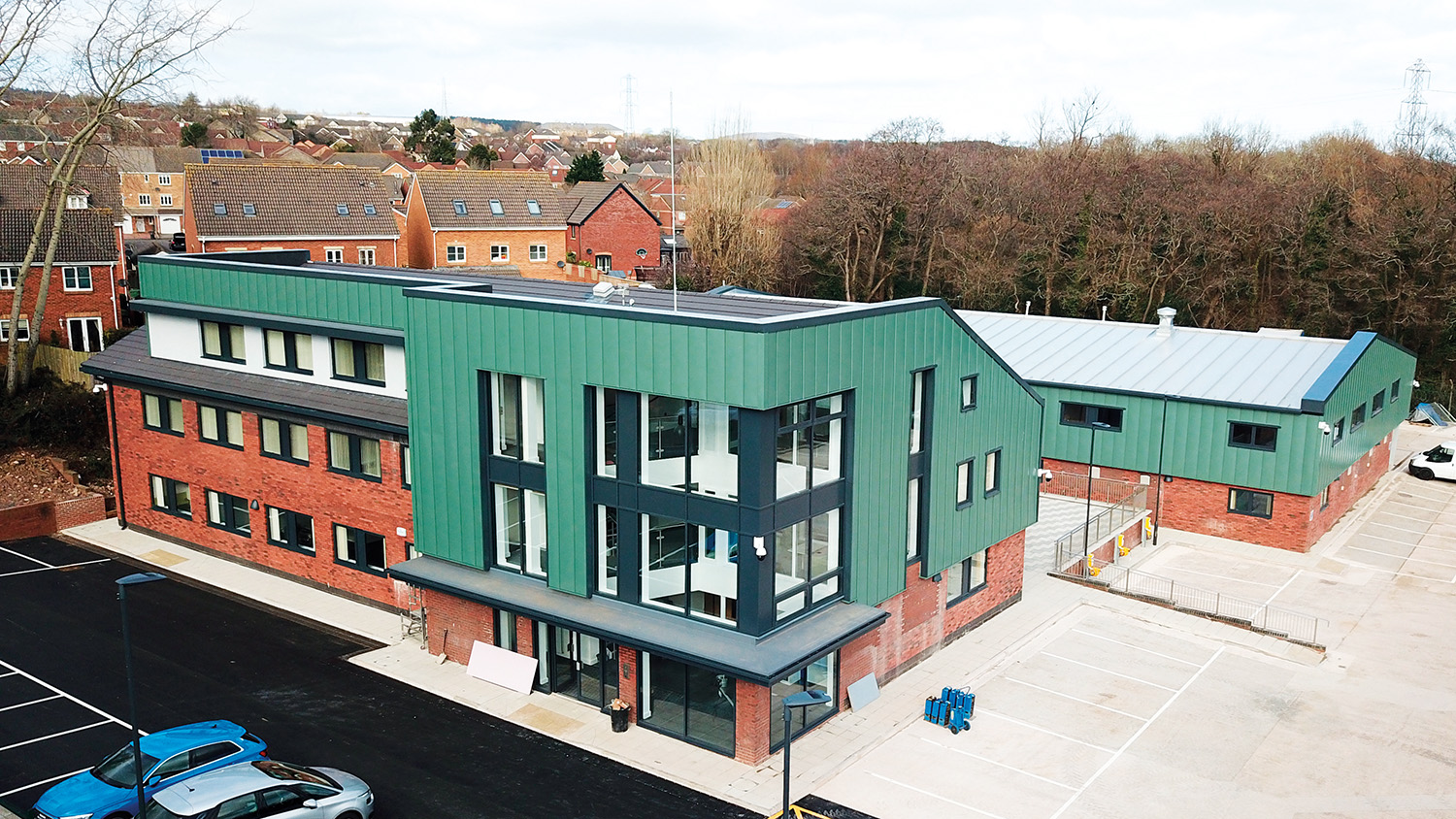 The steel sector has responded to post-Grenfell fire safety concerns with a new steel facade system, writes Jonathan Arnold.
The Grenfell Tower tragedy turned the spotlight on cladding and other facade systems and their components. Evidence heard at the inquiry, where the industry has been called on to justify all its current practices, has done little to allay the fears of clients and the public.
All cladding products for medium and high-rise buildings must now be non-combustible or of limited combustibility. As well as owners, building tenants are looking for assurances that the building is going to be safe to house their operations and staff, and visitors including the public.
Tata Steel has responded by developing Trisobuild Facade Systems, a range of non-combustible or limited combustibility facade systems that meet Building Regulations and other fire safety requirements. The range is aimed at low to medium-rise buildings in markets including residential, schools, hotels and student accommodation, on both new and refurbishment projects.
Rainscreen facades are multi-part systems, intended mostly to provide protection to the underlying structures, allowing buildings to 'breathe' and keeping the risk of interstitial condensation or structural degradation to a minimum.
The systems comprise a ventilated zone between the weathering screen and the insulation, eliminating thermal cold bridging where possible. Water has to be allowed to drain from within the cavity, with air gaps allowing evaporation of any remaining humidity.
Post Grenfell, concerns have placed new demands on fire resistance capabilities. Tata now offers facade systems comprising non-combustible, or, at the very least, of limited combustibility, pre-finished steel products classified as A1 or A2-s1, d0, as defined by BS EN 13501-1:2018. This includes all the components forming the system, including fasteners and insulation elements.
Tata Steel supports this with its 25-year Platinum Plus system guarantee derived from a project specification particular to the building's needs.
All products receive third-party testing, closely examining reaction and resistance to fire, thermal performance, hard and soft body impact and resistance to water penetration.
Jonathan Arnold is product development and technical services manager in Tata Steel's Building Systems UK
Register for free and continue reading
This is not a first step towards a paywall. We need readers to register with us to help sustain creation of quality editorial content on Construction Management. Registering also means you can manage your own CPDs, comments, newsletter sign-ups and privacy settings. Thank you.