David Moore explains how new guidance can promote sustainable steel construction.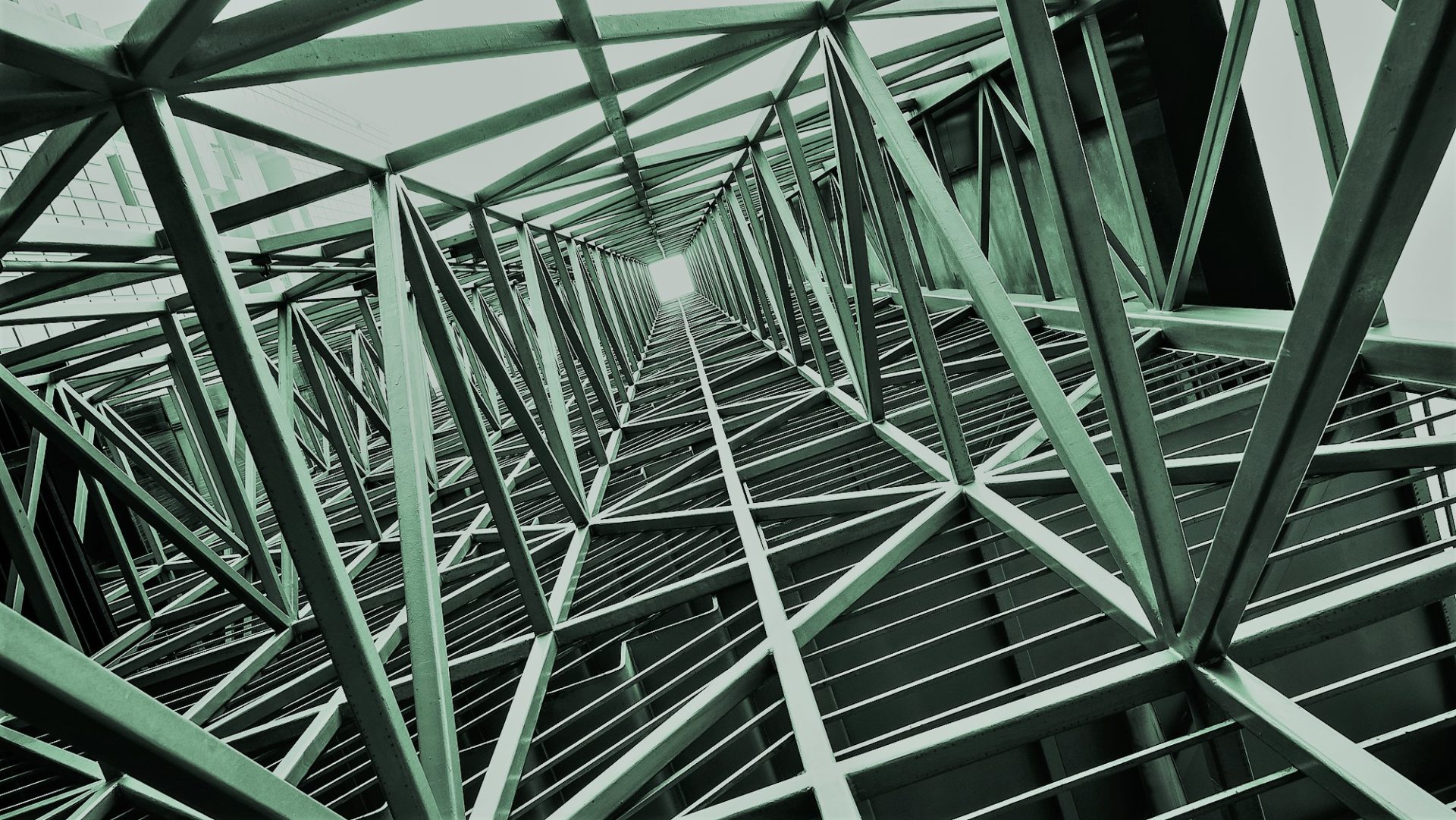 An environmentally sustainable steel construction industry is more important today than ever, given the demands of the climate emergency.
To reinforce and disseminate environmental best practice, the British Constructional Steelwork Association (BCSA) has published the first Sustainability Specification for structural steelwork in building construction, which is now freely available.
Due to come into force on 1 June, this document will be a new Annex J to the National Structural Steelwork Specification for Building Construction (NSSS) when revised in its eighth edition.
Annex J supplements the requirements of Clauses 1 to 11 of the NSSS and includes guidance on the sustainable design of structural steelwork, the specification for sustainable fabrication and reusing structural steel.
The guidance has been created by a steering committee of structural steel suppliers, steelwork contractors, designers, sustainability experts from the BCSA, the Steel Construction Institute and the Institute of Structural Engineers.
The Sustainability Specification can be incorporated into contract documentation by specifying the following:
Fabrication in accordance with (i) National Structural Steelwork Specification for Building Construction (NSSS), 7th edition and (ii) NSSS, Annex J – Sustainability Specification.
The principles of sustainable steelwork
The new specification sets out the principles of sustainable steelwork for building construction. This means providing a structure that can fulfil its intended function and sustain the specified loads for its intended life, with due regard to sustainability, robustness, economy, and health and safety.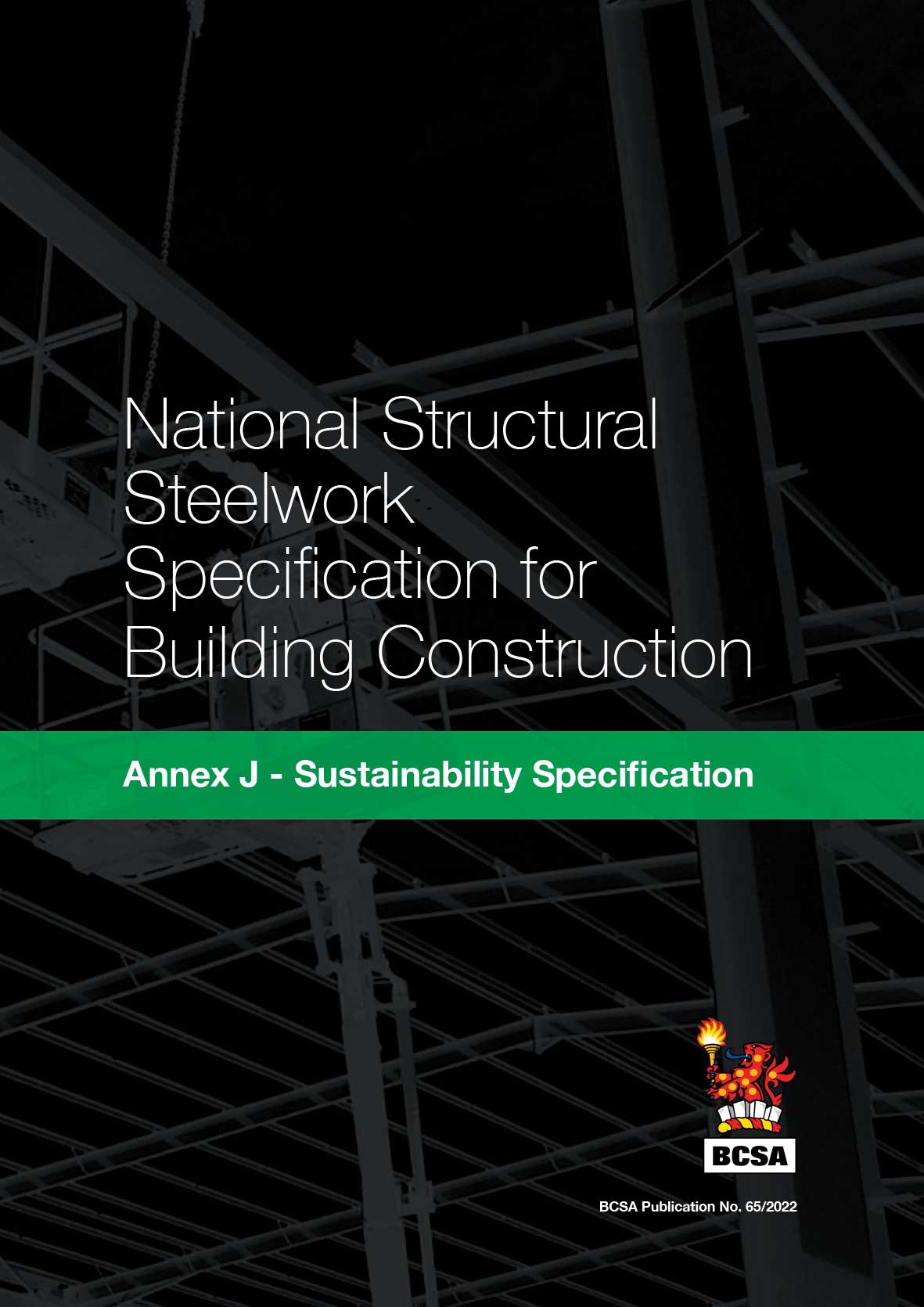 Other considerations for sustainable steelwork are safety during fabrication, transportation, handling, erection, and temporary stability of the structural steel frame during construction.
All parties in the supply chain should take practical steps to reduce the greenhouse gas emissions of the processes over which they have control. They should design, procure, detail and fabricate structural steelwork to minimise material use and reduce waste.
The design and detailing of structural steelwork should facilitate its recovery for reuse at its end-of-life stage as part of the circular economy.
Steelmaking makes full use of available scrap material. Decisions regarding the choice of steel product should consider that this material is a constrained resource.
The specification sets out requirements for supply chain members and encourages the employer to appoint key subcontractors as early as possible. This helps ensure packages are coordinated and avoids unnecessary reworking.
The specification recommends early engagement with the steelwork contractor to increase lead-in periods is highly desirable. This enables more efficient planning and coordination of site operations and material supply and collaboration with the design team.
If reclaimed materials are to be considered or specified, then the design should provide flexibility and allow for design iterations.
Key to the design is material efficiency is key, with due regard to the practicality and cost of fabrication and erection. The design should also consider future flexibility and adaptability, so that the upfront embodied carbon associated with the structure leads to extended building lifetimes.
There are several ways of using materials efficiently and minimising quantities:
avoiding over-specification of design loads;
optimising spans and grids;
minimising complex load paths;
making sure structural deflection and vibration criteria are appropriate; and
specifying higher strength steel grades in members not governed by serviceability criteria.
Sustainable steel fabrication
For sustainable fabrication, the specification urges sourcing of structural steel from steel producers who have defined and are implementing a strategy to reduce greenhouse gas emissions and have made a public commitment to decarbonise.
The procurement of steel products should focus on minimising waste. Any offcuts of material should be used elsewhere if possible, such as in temporary works and connection fittings, rather than being scrapped for recycling. Always prioritise reuse over recycling.
The records of the as-erected structure should contain all relevant information about the origin and properties of the completed components to facilitate their reuse in the future.
Steelwork contractors can demonstrate their operations address sustainability issues relevant to structural steelwork with membership of the BCSA Steel Construction Sustainability Charter.
Register for free and continue reading
This is not a first step towards a paywall. We need readers to register with us to help sustain creation of quality editorial content on Construction Management. Registering also means you can manage your own CPDs, comments, newsletter sign-ups and privacy settings. Thank you.