Ahead of Clean Air Day on 16 June, Alex Minett examines what the new Environment Act means for air pollution standards in construction.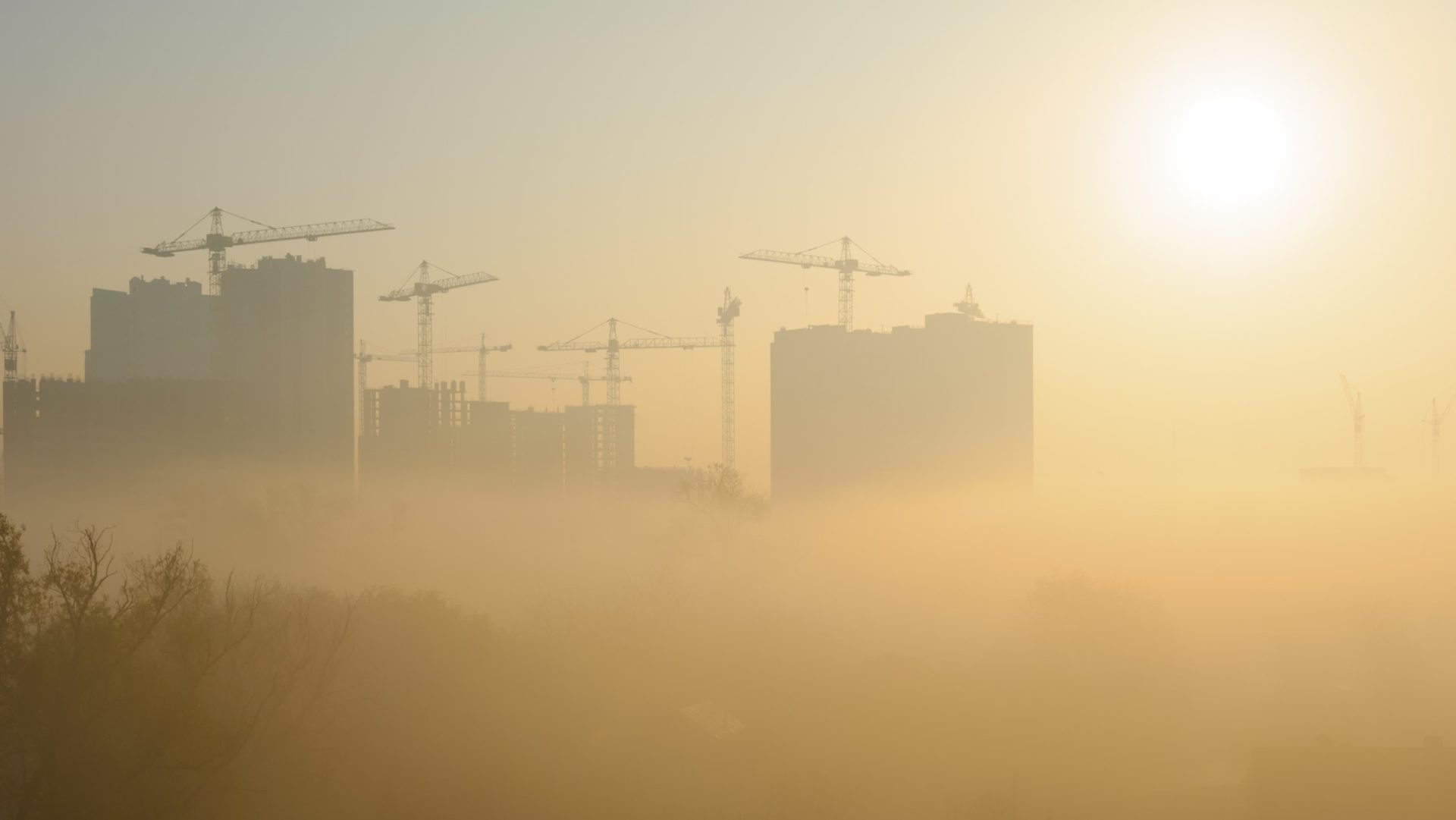 The Environment Act 2021 outlined the government's ambitions for cleaning up our air with a raft of new targets and legislation. So how does this affect construction?
Fine particulate matter (PM2.5), long considered the most harmful air pollutant, is the primary focus for air quality in the Environment Act. There are two legally binding targets which will be set by October 2022. In early 2022, DEFRA published updated statistics on the primary sources of PM2.5 emissions for the UK in 2020 with manufacturing, industries and construction topping the table of culprits.
Construction businesses must prepare for increased scrutiny and potential penalties on any machinery that emits high levels of PM2.5 and other pollutants. Legislation is also likely to look at proposals to drive the recall of products that fail to meet required environmental standards.
Be aware of working in or around Clean Air Zones (CAZs). More cities will start adopting them over the next few years. A potential expansion of London's Ultra Low Emission Zone (ULEZ) is also in the pipeline. This will explicitly target road traffic pollution with entry fees for the most polluting vehicles.
What can sites do now about air quality?
There are proactive steps that can be taken to lessen the spread of dust and air pollution. Many of these are already widely used, such as using water sprays to continually dampen down sites, and use of screens and mesh to stop dust spreading. Site managers should consider adopting low sulphur diesel, in conjunction with the latest particulate filters and catalytic converters, for all diesel-powered machinery.
Portable air pollution monitors to track air quality are readily available. They can benefit all sites which fall in CAZs or help mitigate the risk of a pollution incident.
Looking ahead to energy independence
Events around the world have accelerated the need to move away from importing costly and polluting fossil fuels. Huge government investment is being made in renewable energy storage technologies to bolster the country's energy independence. Renewable energy sources, including solar, wind and hydro, will potentially play a part in all stages of the construction process.
The more innovative construction firms are already using hybrid technology from big-name equipment manufacturers, such as excavators.
Consultations on implementing emissions reductions are likely to run throughout 2022. Big polluters will see an increase in costs as air quality awareness accelerates. Construction businesses who stay ahead of legislation on air pollution will benefit from long-term cost savings and enhanced brand reputation.
Keeping up with fast-moving legislation can be a daunting prospect. However, third-party accreditation can help. Meeting environmental management standards is just one of the areas monitored through CHAS's supply chain management service that clients can use free of charge to find and monitor contractors' compliance across a range of requirements.
Register for free and continue reading
This is not a first step towards a paywall. We need readers to register with us to help sustain creation of quality editorial content on Construction Management. Registering also means you can manage your own CPDs, comments, newsletter sign-ups and privacy settings. Thank you.