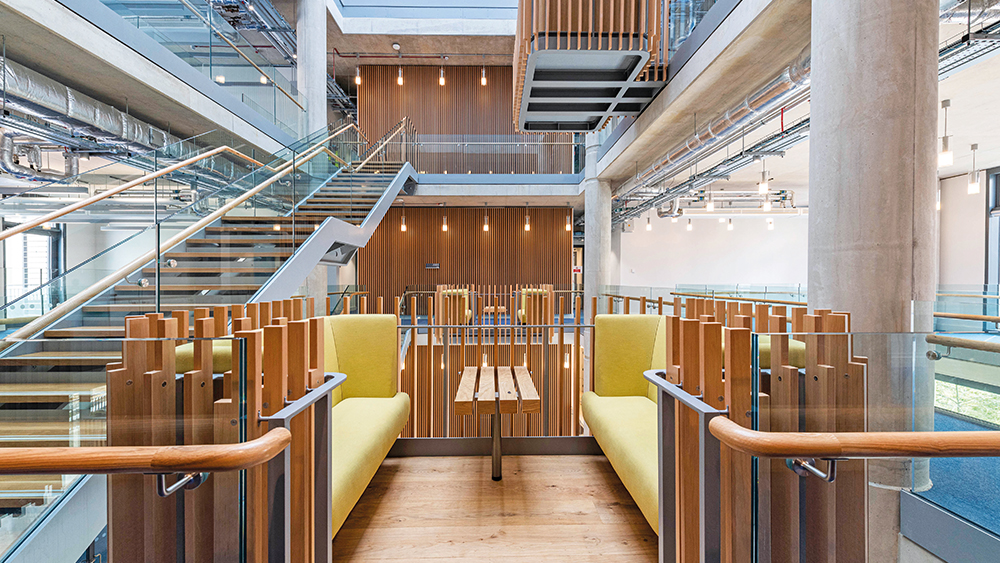 Timber will play a vital role on the built environment's journey towards net zero. But what's it like working in the sector? CM asked a range of timber construction professionals what they love about their jobs, the biggest challenges and how they would encourage wider use of the material.
Priesh Vekaria, managing director, Avi Contracts
Timber is "in the blood" of Priesh Vekaria's family; he is the fourth generation to work in the sector. His father worked at Avi Contracts and suggested he call the company about getting some work experience there. After a three-month trial, he was taken on as a trainee surveyor and, 14 years later, is now the managing director.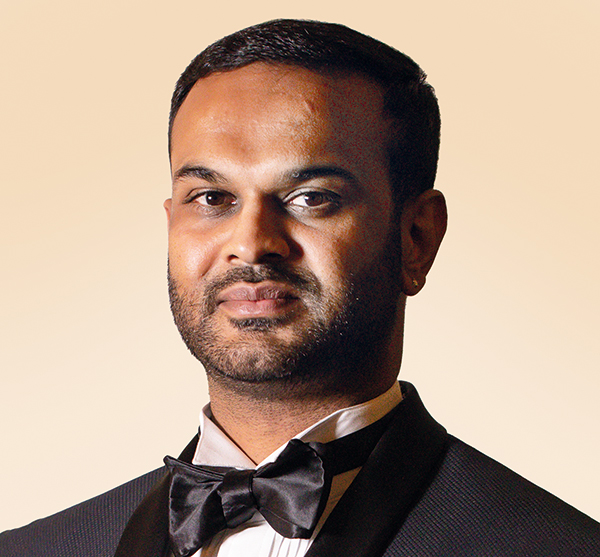 "For a healthcare facility, all that timber creates such a warm, positive environment."
Priesh Vekaria, Avi Contracts
"Although I did a degree in commercial management, my timber education was hands on. You learn from everyone around you: the architect, main contractor, the other trades. You have to get to know every element of timber – softwood, hardwood, engineered wood – and what they're used for, from staircases to doors to cladding. And be passionate about your product, that will take you far.
"Seeing the building come to life is something I really enjoy. When you start with the 3D model, and work through the design, costing and problem-solving, you don't always appreciate what the finished building will look like and its impact on the end user. On the Pears Building at the Royal Free Hospital in London, we supplied acoustic panelling, bespoke timber seating pods, oak stair treads and handrails. For a healthcare facility, all that timber creates such a warm, positive environment.
"The biggest challenge for us is fire. With building regulations changing, there is far more scrutiny, particularly around fire doors. We've just invested in two new fire door certifiers to help us address those challenges.
"Timber's big selling point is its sustainability, but there's more we could do. For example, we only really use reclaimed wood on listed building projects, but we could use it more widely rather than buying new timber on other projects. We should also consider other types of wood, like bamboo: it's strong, grows quickly and has compression strength so it can be used structurally."
Frederic Schwass, development director, General Projects
With a belief that buildings don't have to be new to be beautiful, Frederic Schwass's mission is to find properties that other developers might demolish and reinvent them. Invariably this involves adding space – which is where structural timber comes in.
"I am Swedish and in Sweden we build whole cities with timber. It's a beautiful material to be working with.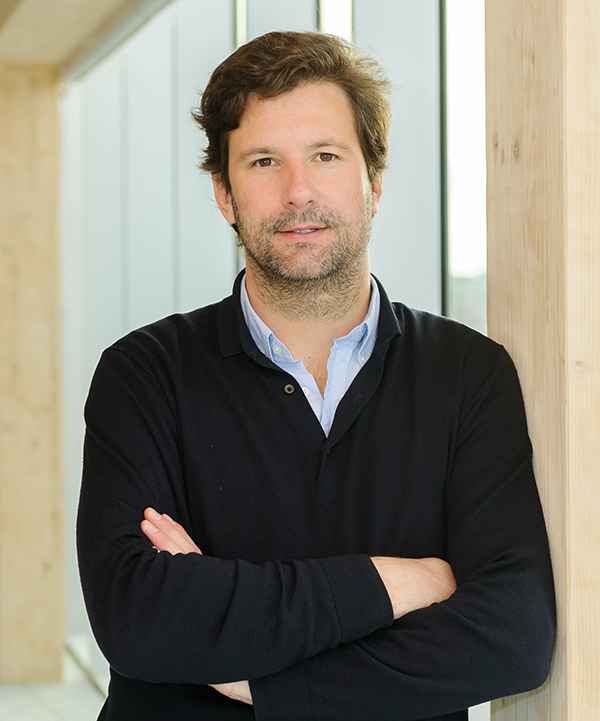 "We take misunderstood, unloved properties and reposition them. One of our newest projects is Walworth Town Hall at Elephant and Castle which was built in the late 19th century and then suffered major fire damage in 2013. The building's council chamber and viewing gallery will be rebuilt with the help of a CLT and glulam structure.
"Because timber is lightweight, it means we can add extra space without adding too much extra weight to the existing structure and foundations.
"Developers and investors now have to meet net zero requirements from their investors. That is one of the reasons why there's so much interest in CLT and glulam structures, which have far less embodied carbon than traditional materials.
"With any building now, tenants won't look at it if it's not BREEAM Excellent. We achieved a BREEAM Outstanding rating for 242 Marylebone Road, which is very difficult to do with a refurbishment. Like the new Technique office building in London, it uses CLT for an extension.
"The biggest struggle with CLT is the insurance. It's extremely difficult, especially if you are doing a full timber structure. The insurers say they don't know how the buildings will perform with age or in the case of fire. But there are libraries of information in other countries. CLT and glulam have pretty much the same fire performance as other structural frame materials."
Ella Warren, structural engineer, Heyne Tillett Steel
Warren was project engineer on Hannington Farm, a private house constructed in pitched glulam portal frames and CLT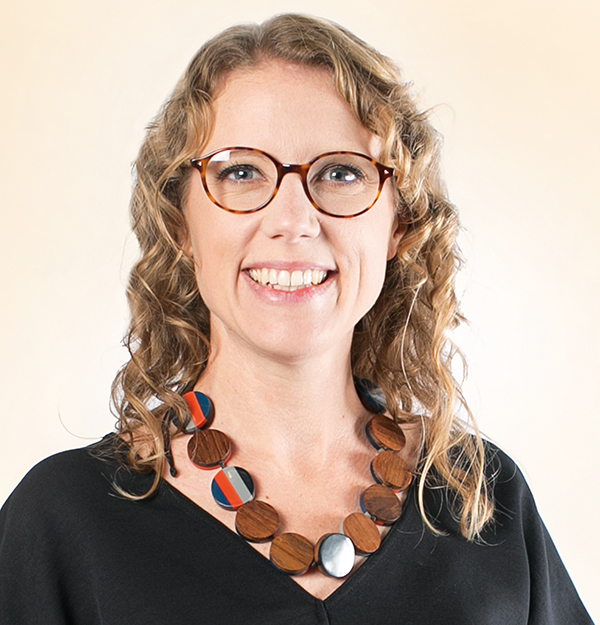 A graduate in structural engineering and architecture, Ella Warren has worked at Heyne Tillett Steel for eight years and leads discussions on timber-frame projects. Her recent work has included Battersea Arts Centre, notably the rebuild of the Grand Hall after a fire, and Hannington Farm, a new-build private residence using CLT and glulam frames.
"I love the fact that timber is a natural material that can be grown. It is by far the most sustainable material to build from – and the material with the longest history.
"Timber can be incredibly beautiful, but it comes with quirks that need to be overcome. Don't try to shoehorn it to solely achieve a sustainability agenda. Think about why you are using timber and why it's suitable, then use those aspects to your advantage.
"Probably the most important aspect is understanding how connections work in timber; they often dictate the whole design.
"There are perceptions about timber's shortcomings when it comes to fire, acoustics, durability, and dynamic response – and those are the biggest challenges we face when proposing a timber solution. It would be great to see more investment into fire testing, dynamics and acoustics to provide reassurance to clients and insurers when considering mass timber."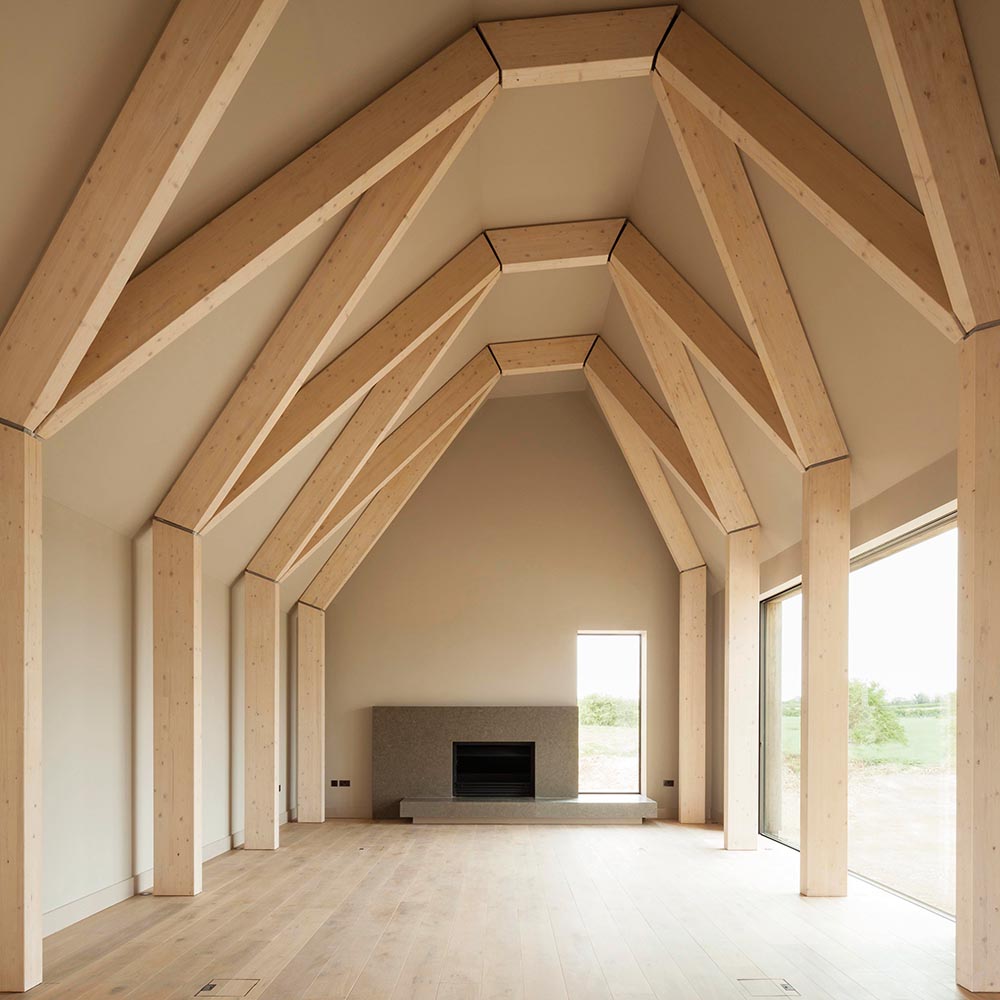 Andrew Waugh, founder and director, Waugh Thistleton Architects
After setting up his practice straight from college 25 years ago, Andrew Waugh has become a pioneer in engineered timber design. He put together the UK's first CLT structure, a 45 sq m three-storey house extension, in 2003 and went on to design Murray Grove, the UK's first large-scale residential scheme built from prefabricated timber, and Dalston Works, the world's tallest CLT building.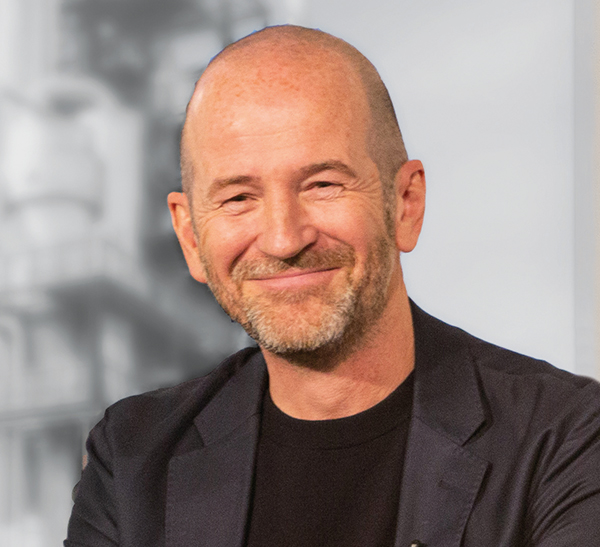 "Wood is warm, smells great and is easy to fit together. The mood among workers changes."
Andrew Waugh, Waugh Thistleton Architects
"Let me tell you a secret about timber: it's really easy to build with. Take a lift shaft. When our current supplier first came to one of our sites, and saw the timber structure, their reaction was: 'What do we do this?' Now they give us a discount. With a concrete lift shaft, you have tolerances of +/-20mm, and workers using power tools and face masks in a confined space. With timber, the fixings are within +/- 2mm and you can put it together with a cordless screwdriver.
"If you work with timber, it's important to prioritise timber from day one of planning a project. You need an understanding of engineering; a completed timber-frame building is 65% lighter than one with a reinforced concrete frame, so you have to consider wind load and design efficiently, otherwise you use too much timber and the project becomes expensive.
"All our projects are about incremental improvement. The best building I've ever done is always the one I'm doing right now. On the Black and White Building in Shoreditch, we've got a great client who are really open about the process. The contractor, Mid Group, are building their first major CLT project, and they've been positive and keen to learn.
"Construction treats its workers pretty badly – we expect them to work on muddy sites with grinders and jackhammers. We wonder why there are few women in the industry. But with timber buildings it's different; wood is a warm material, smells great, the components are accurate and easy to fit together. The mood among workers changes.
"Unfortunately, we have an industry that prices on risk, which thinks about failure as a constant. But if you can make something in a factory that is millimetre perfect, you take out that risk."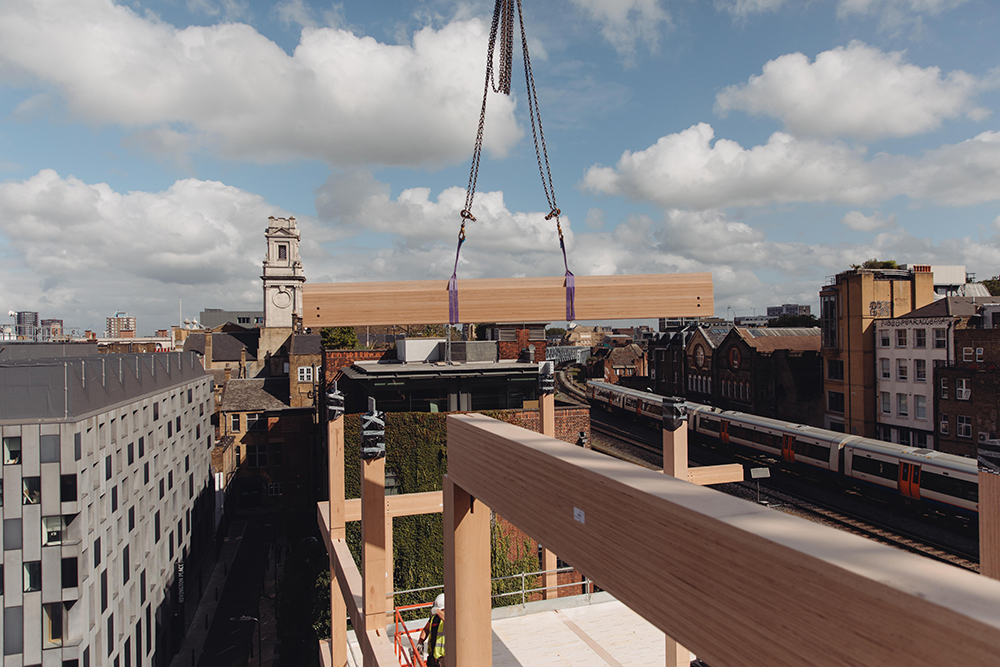 The timber frame manufacturer
Joss Davies-Wood, design team leader, Taylor Lane Timber Frame
After studying architectural technology and design at university, Joss Davies-Wood worked for an insulation company, but realised her ambitions lay elsewhere. Then, "fate played a hand" when Herefordshire timber frame manufacturer Taylor Lane placed an advert for a designer in her local paper. She was offered the job, and is still there, seven years on.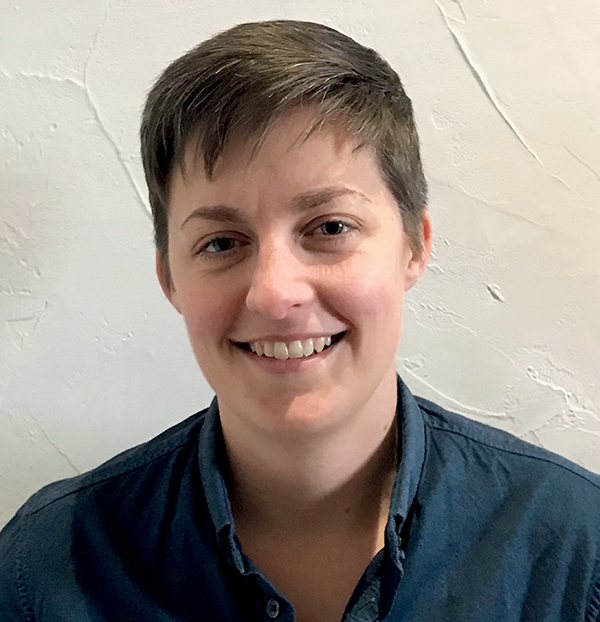 "Until very recently there were no dedicated courses in timber frame technology. Taylor Lane trains individuals in the skills required to become a timber frame designer. You learn on the job, developing a breadth of material knowledge, construction methodology and implementation of engineering. We use specialist software to produce drawings, manufacture and erection information.
"In this career, it's important to make the most of the experienced people around you; understanding all the trades involved in a project will make it run more smoothly. This is never more important than on large-scale projects. On Salisbury Plain, for example, we have recently completed 450 homes with six house types for main contractor Lovell and the Defence Infrastructure Organisation.
"I also enjoy our self-build projects; the difference being you know you are often helping someone fulfil their dream.
"Education is the key to encouraging timber's wider adoption. Awareness promotes change. By informing people of its many benefits, it will become the obvious choice."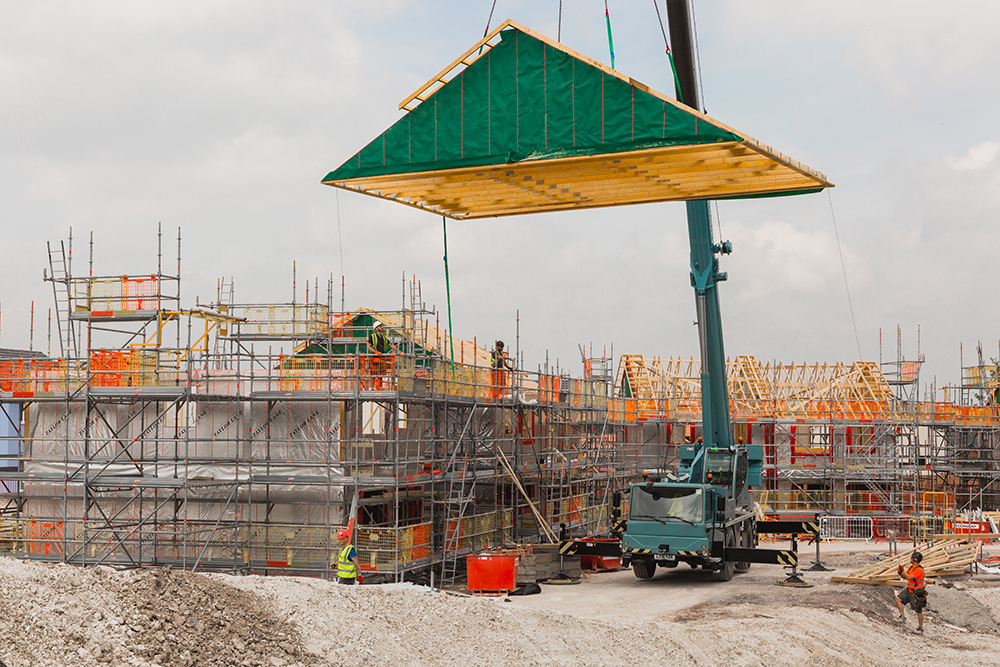 Emmett Holmes, contracts manager, Gilbert-Ash
A keen advocate for building with wood, Emmett Holmes has spent 16 years in project management roles at main contractor Gilbert-Ash, which has become a timber-frame specialist. He is working on two timber student accommodation projects in Cambridge: at Emmanuel College, using a glulam structure; and Croft Gardens for King's College, a full CLT project with 60 bedrooms and 24 family apartments, which aims to achieve full Passivhaus 'Classic' standard and a 100-year design life.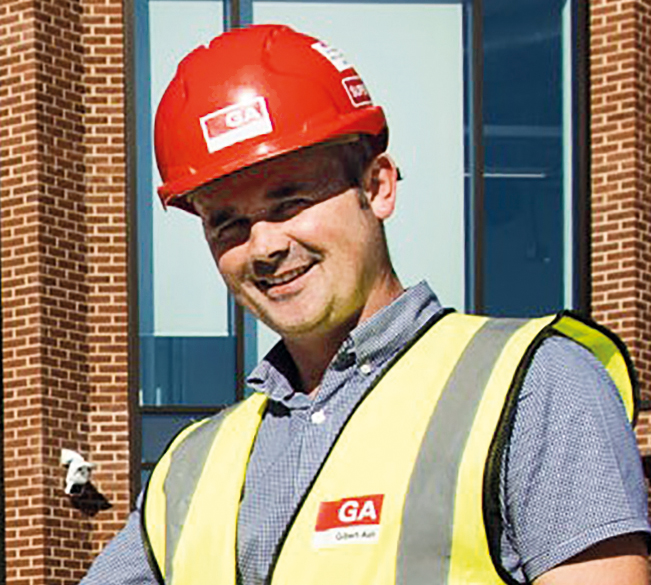 "Structural timber allows for quick, clean installation which is great for construction project managers. By clean, I mean it is a dry process compared with wet trades where you have multiple disciplines coming to site. By quick, I mean that everything has been manufactured precisely within a controlled factory environment, which eliminates human error 99% of the time when the subcontractor erects the structure.
"The components are also easier to handle. For example, on a concrete-frame project, installing precast concrete stairs can be restrictive due to their weight and geometry, whereas CLT timber stairs come in smaller, more manageable sizes.
"The main challenge is the British weather! CLT can't be left out in the wet for too long; you need to get the panels installed quickly and put in place measures to prevent moisture getting in.
"That said, steel and concrete frame construction can leave the building envelope open, so you're constantly fighting against the elements. Compare that to the CLT project at Croft Gardens, where we had four buildings constructed to roof level with a VCL (vapour control layer) membrane applied within 14 weeks. A comparable concrete frame would have taken six to eight months.
"Our industry needs better understanding of the benefits of timber. The materials are sustainable, the supply networks are established, and the speed of construction is far superior compared to concrete and steel."
Register for free and continue reading
This is not a first step towards a paywall. We need readers to register with us to help sustain creation of quality editorial content on Construction Management. Registering also means you can manage your own CPDs, comments, newsletter sign-ups and privacy settings. Thank you.