Scientists argue that a ULEZ for buildings – as well as vehicles – is necessary to reduce air pollution. Hugh Franklin examines how such a scheme would work in practice.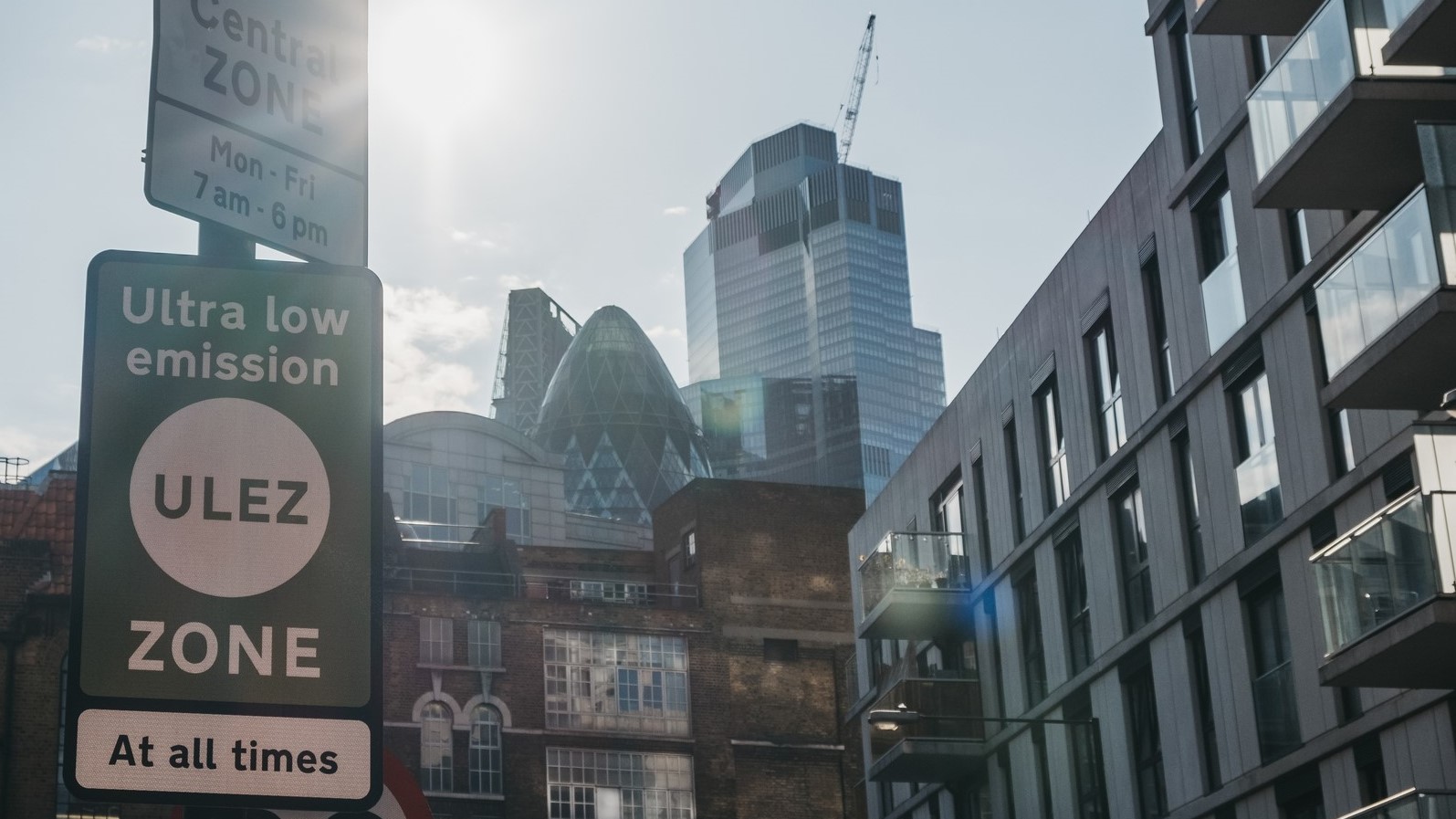 Buildings as well as vehicles should be regulated in ultra-low emission zones if we are serious about improving the air quality of Britain's built up areas, say scientists.
But how would a ULEZ for buildings work in practice? Would owners of polluting buildings be fined? And how would the rules be enforced?
1. How would buildings be assessed?
The foundations for a 'buildings ULEZ' are already in place. Primary energy calculations used in the likes of the Standard Assessment Procedure (SAP) – the government's chosen method for measuring Energy Performance Certificates (EPCs) and CO2 emissions for new, converted or extended residential dwellings – could be used as a measure. Then there is the Simplified Building Energy Model (SBEM) – used to calculate energy and carbon dioxide emissions in commercial buildings.
Such data could be the bedrock of a ULEZ for buildings. Rather than just measuring or recording the emissions of a building, a 'ULEZ SAP' could be used to encourage improved building performance.
2. Where would the benchmark be set?
We could look at a system such as Passivhaus, where both the primary energy demand – the energy required from the source to generate electricity, such as coal, solar, gas and so on – and the annual heating and cooling demand have maximum values to be certified.
That doesn't mean that every building should be built to Passivhaus levels, but it shows that benchmarks can be set and stuck to. We could have a 'ULEZ benchmark', under which the primary energy demand must be better than the London Energy Transformation Initiative (LETI) 2030 Building Standards.
Written and suggested by an independent group of industry professionals and designed to offer a route towards a net-zero city, these build standards are build-type specific, remove fossil fuels from properties and set limits on primary energy demand – the holy trinity of ULEZ buildings.
3. Wouldn't a buildings ULEZ run the risk of shifting the problem elsewhere?
Not necessarily. If a building requires power inside a ULEZ zone, then the power used must also be produced via low-emission routes. Regulations would need to heavily penalise, or even ban, the use of any energy system which is from non-renewable sources.
In broad strokes, this would cut out any carbon or emissions-based energy systems, both at the power plant and in the building, but allow the usage of inductive heating (in certain circumstances). For example, an electric radiator powered from solar energy produced on site.
4. How would reducing building emissions compare to reducing transport emissions?
Very favourably. Buildings, both in operation and in construction, are some of the largest pollution contributors, responsible for 39% of global energy-related carbon emissions.
In the UK's 2021 Carbon Report, all forms of transport (land, air and sea) made up 26% of greenhouse gas emissions (GHGs), versus 20% from energy, 18% from business and 16% from residential. Through a ULEZ building scheme, GHGs would be reduced both from energy production, as well as from all forms of building under LETI 2030.
5. Penalty charge notices for ULEZ stand at £180. Who would be fined for buildings, and how much?
This is one for the politicians, but it would need to be organised by industry or process as the pollution from buildings comes from a number of different routes. For example, one area to look at would be dust and pollution during construction, as over 30% of PM10 pollution in London is just from site operations, and 18% of all large particle pollution nationwide.
Equally, when homes are looking to have occupancy changes, then there needs to be an inclusion for retrofit upgrades as part of this – such as the minimum EPC allowances in rented properties. ULEZ rules must not be too disruptive to owners or businesses, with fines or incentives allotted to 60%, 80% or 100% compliance with the ULEZ requirements.
6. In an ideal world, if you wanted to nudge everyone towards a 'clean air utopia', should all types of building and construction come under a ULEZ regulatory system?
In an ideal world, yes. But in reality, perhaps new builds would be the starting point because there is a foundation for existing regulation to build on. We need to start with commercial buildings. A ULEZ penalty on top of other demands to decarbonise existing homes would almost certainly be a step too far at this time.
That said, however, a large portion of buildings are ready for ULEZ certification, they just need a bit of a boost. It's like increasing the signs saying "pump up your tyres to reduce fuel consumption" – all the components are there to reduce fuel consumption, but everything is running a bit flat!
The other big win – or should I say win-win – from a ULEZ in building is that a move to low-pollution also means lower costs for both consumers and the government. The building science adage "a kilowatt saved beats a kilowatt generated" rings true.
Not only this, but ULEZ buildings would also make ULEZ vehicles more affordable as well. Much like the EV charge points based in LED-converted lampposts, reducing the 'grid load' from buildings means that the overall requirement for new power lines, stations and infrastructure to cope with EVs is reduced – solving one of the largest accusations levelled at the EV movement.
8. What needs to happen next?
There's only one major piece missing from the ULEZ building puzzle: the freedom and incentive from government to trial this in practice. By opening planning allowances for ULEZ builds or refusing applications which fail to hit a ULEZ standard, the industry has a clear and tangible set of goals which need to be hit.
To make the ULEZ transport zone work to its maximum potential, the encouragement and inclusion of low-emission buildings in the same area will provide a higher quality – and lower cost! – standard of living for all those living and working within the region.
Register for free and continue reading
This is not a first step towards a paywall. We need readers to register with us to help sustain creation of quality editorial content on Construction Management. Registering also means you can manage your own CPDs, comments, newsletter sign-ups and privacy settings. Thank you.