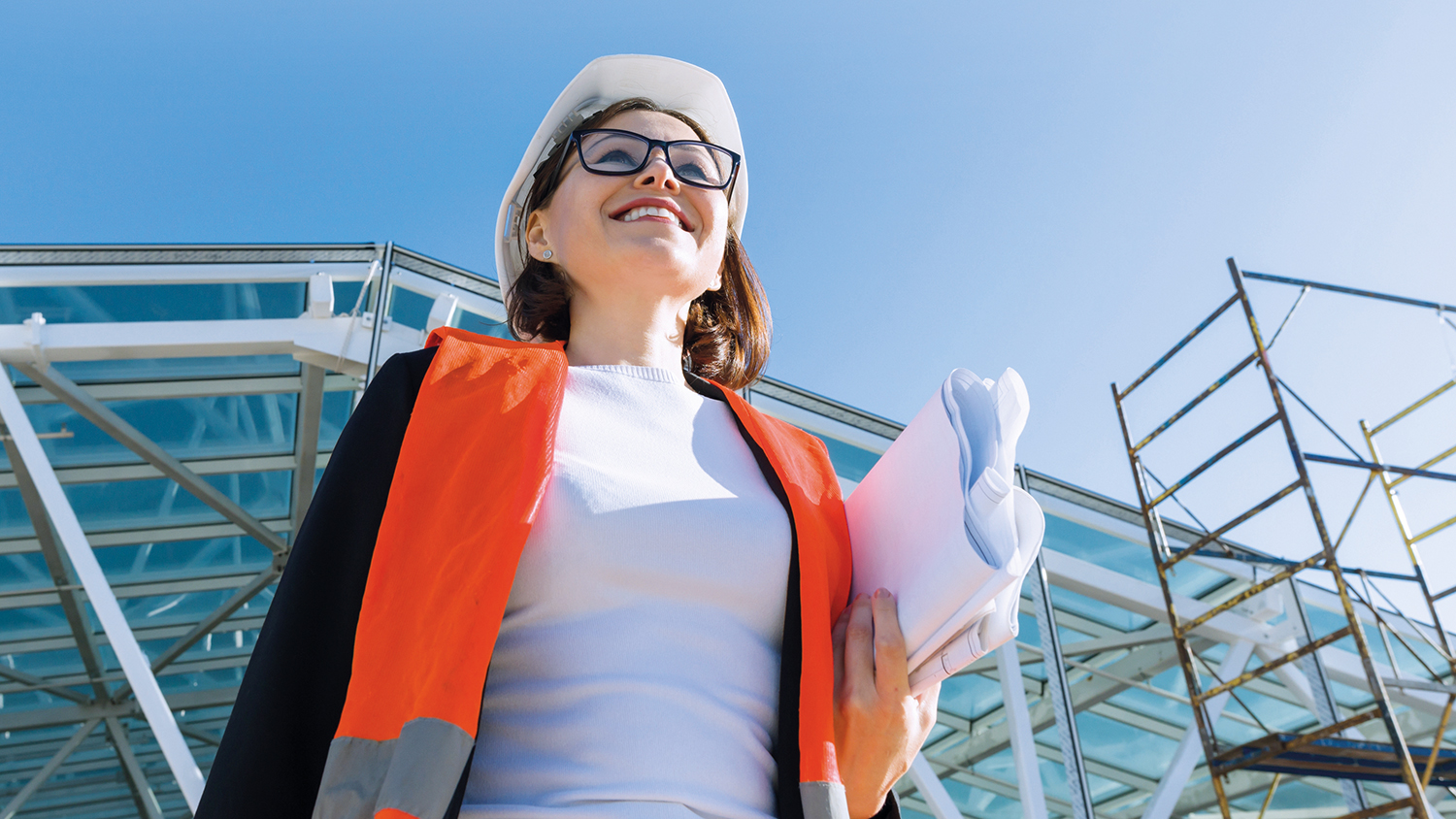 Tomorrow's Leaders is supporting the construction industry with a series of webinars on current challenges.
In a three-part free webinar series, representatives of our Tomorrow's Leaders Community, alongside CIOB senior members and industry experts, will explore and discuss the key issues and challenges the built environment is facing, starting with technology, then covering diversity and inclusion, and sustainability.
In the series, Shaping the Future as a Modern Professional in Construction Management, our panellists will share their insights and opinions on how our leaders of today and tomorrow can navigate their way in an ever-changing environment.
Leading the way to a technologically advanced future
Drawing on over 10 years of industry experience, CIOB Trustee and project management and wellbeing specialist Rachael Keeble will chair the first session in the series, which will focus on technology.
The panel of industry professionals will explore how we use technology now, its impact on future ways of working, and how projects are completed and maintained. They will discuss what future careers will look like to meet the changing needs and challenges facing the built environment.
Leading the way to a diverse and inclusive future
13 November, 12-1pm (GMT)
In part two of this series, CIOB Trustee and business consultant Noel McKee will lead a lively discussion with other experts, focused on diversity and inclusion.
They will share views, tackle preconceptions and showcase successes and case studies on how the industry is promoting a more diverse and inclusive workforce. And how implementing EDI into our built assets is benefiting end users living in, working in and visiting our environments.
Leading the way to a sustainable future
11 December, 12-1pm (GMT)
In part three of the series, chaired by CIOB Trustee and senior project manager Sam Dibaj, the panel will discuss the importance of sustainability in the sector, sharing knowledge needed to lead sustainable practices for the future of society.
The event will provide a platform for participants to engage with industry experts, share ideas and discuss challenges and opportunities related to sustainable construction. It will also give an opportunity to question how industry contributions will have an impact on net zero carbon goals.
Our global Tomorrow's Leaders community is a cross-membership community within CIOB, which focuses on building professionalism, developing skills and sharing knowledge at every career stage while enhancing the pipeline of high-quality construction talent.
If you are an organisation that would like to support one of these webinars through sponsorship, please contact [email protected].
Register for free and continue reading
This is not a first step towards a paywall. We need readers to register with us to help sustain creation of quality editorial content on Construction Management. Registering also means you can manage your own CPDs, comments, newsletter sign-ups and privacy settings. Thank you.