Complex and unique engineering challenges were overcome to design and install a new steel bridge spanning the entrance to Cody Dock.
Merit: Cody Dock Bridge, London
Architect: Thomas Randall-Page
Structural engineer: Price & Myers
Main contractor: Gasworks Dock Partnership
Client: Gasworks Dock Partnership
Complex engineering challenges were overcome to install a new steel bridge spanning the entrance to Cody Dock in east London.
With a brief for a footbridge that would not hinder the movement of vessels within the tight confines of a dock entrance, a unique rolling design, where the deck can turn upside down, was chosen.
The footbridge is a simply supported structure with a monocoque steel deck spanning 7m over the dock mouth and tapering in depth from 400mm to 550mm at midspan.
Two 5.5m rounded square portals at each end allow it to roll along undulating concrete abutments, cast into the existing masonry walls. The upper section of each portal is counterweighted so that the centre of gravity is raised to the midpoint of the frame.
Most of the structure is weathering steel, which offers strength, durability and minimal maintenance requirements.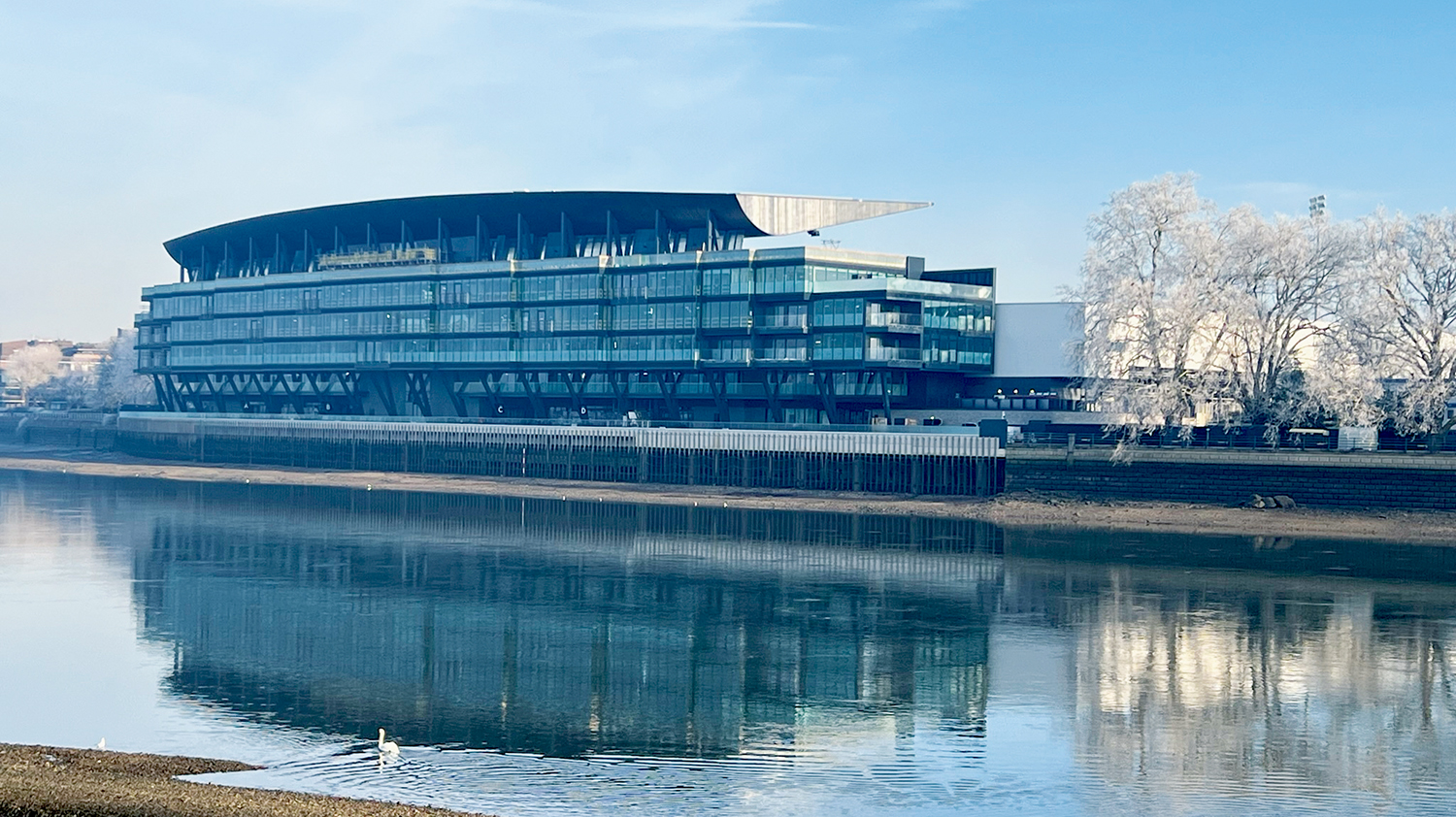 With little road access, steelwork for Fulham's new stand arrived by river.
Merit: New Riverside Stand at Fulham FC
Architect: Populous
Structural engineer: WSP
Steelwork contractor: Severfield
Client: Fulham FC
A new stand at one of the country's oldest continuously used football grounds was constructed while the club carried on playing at home.
"One of the main challenges for the design team was the extremely tight site, flanked by the pitch to the north and the river to the south, as well as designing a stand that would contribute and enhance the heritage and historic nature of the ground," says Populous principal Marian Moravek.
To overcome the constrained nature of the site, a significant portion of the steel frame, all precast concrete elements and a large quantity of the cladding was transported by river, reducing the impact of road traffic on the neighbourhood.
Steel roof trusses, spanning 35m, were assembled in pairs at Tilbury Docks and fitted with roof finishes and MEP. They were then lifted onto barges, sailed up the river before being craned into position.
A pair of 10m-high stainless steel figures celebrate a rich shipbuilding heritage.
Merit: Shipbuilders of Port Glasgow
Sculptor: John McKenna Sculptor Ltd
Structural engineer: Narro
Main contractor: John McKenna Sculptor Ltd
Client: Inverclyde Council
Located in Coronation Park, Port Glasgow, two steel figures of workers about to strike their hammers has been installed to pay tribute to the area's shipbuilding history.
The structural form of the large figures echoes the technique of building ships. The surface skin is made up of steel plates that are welded to a steel subframe and associated ribs. This aims to maximise the mass of the structure, while minimising the weight of steel required to create it.
The primary skeleton comprises a series of circular hollow sections (CHS), with flanged bolted connections. Welded to this are square hollow sections (SHS) and steel rod secondary elements that act as outriggers to reach the SHS tertiary outer sub-frame located just under the stainless-steel faceted surface 'skin'.
"The use of steel bolted connections to join the segments of the primary frame together meant that test builds could be carried out at sculptor John McKenna's workshop, prior to them being transported to site in segments and reconnected," explains Narro senior associate Ian Downie.
Arbor, Bankside Yards, London
Church of Oak Distillery, Ballykelly, Co. Kildare
Dukes Meadows Footbridge, Chiswick
Farringdon Crossrail Station, East & West Ticket Halls
The JJ Mack Building, London
M8 Footbridge, Sighthill, Glasgow
The National Robotarium, Edinburgh
Produced by BCSA and Steel for Life in association with Construction Management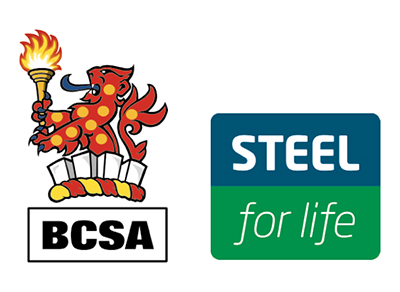 Register for free and continue reading
This is not a first step towards a paywall. We need readers to register with us to help sustain creation of quality editorial content on Construction Management. Registering also means you can manage your own CPDs, comments, newsletter sign-ups and privacy settings. Thank you.