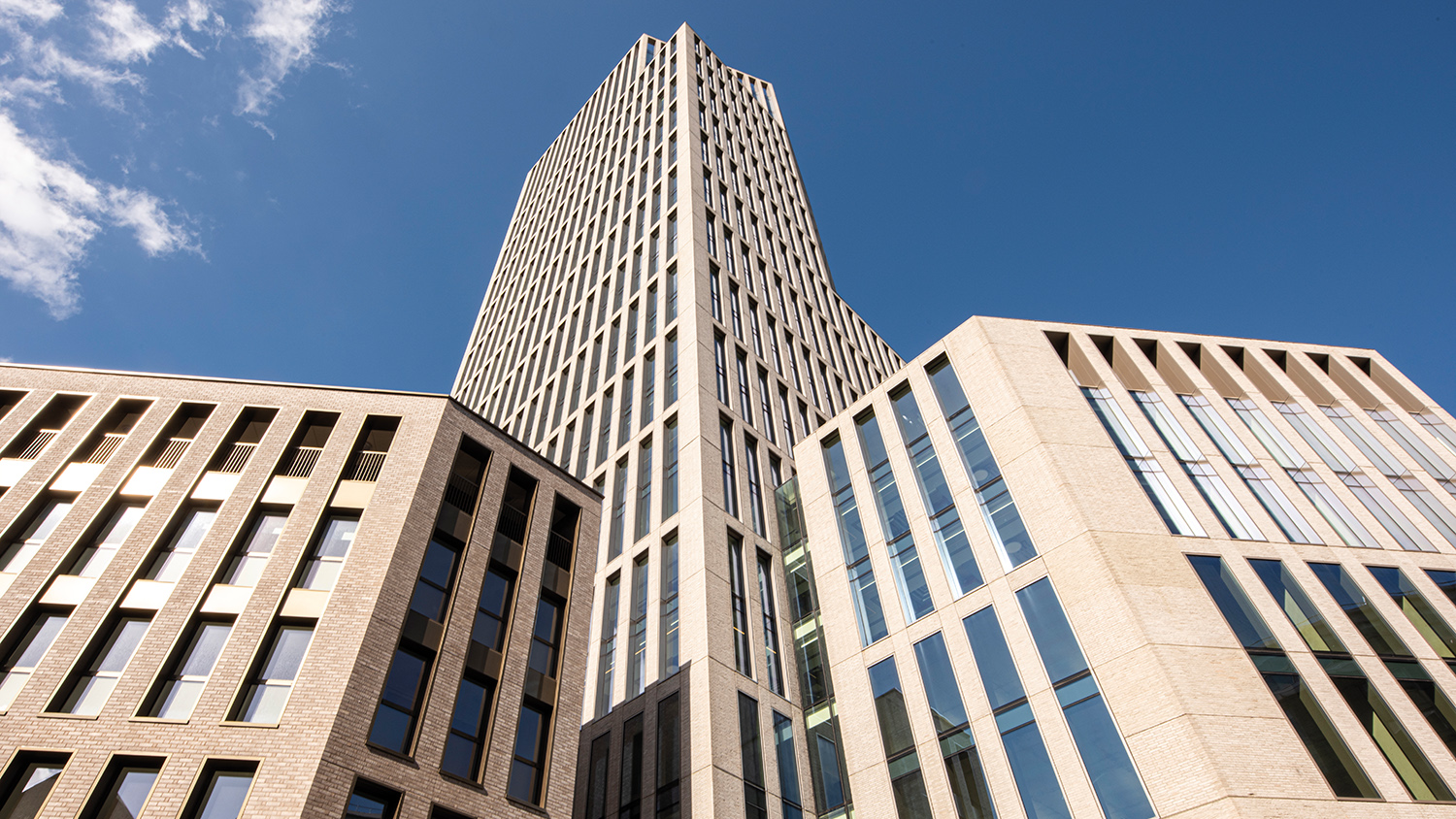 An outdated 1960s tower block has been reimagined with the addition of 13 new steel-framed upper floors and enlarged lower-level podiums.
Just north of the City of London's northern boundary and a short walk from Old Street station, a tired 16-storey office block has been refurbished by stripping back the original concrete frame and adding 13 new steel-framed floors to create a 21st century 29-storey tower.
Award: HYLO, London
Architect: HCL Architects
Structural engineer: AKT II
Steelwork contractor: Bourne Group Ltd
Main contractor: Mace
Client: CIT Group
As well as enlarging two podiums adjacent to the lower levels of building, the existing cores were removed and replaced, while substantial strengthening works were undertaken to allow the existing columns to support the new upper floors.
Overall, the scheme delivers flexible workspaces together with 25 units of affordable housing, and introduces a new public arcade with shops, cafes and restaurants.
The decision to refurbish and enlarge the building, instead of demolition, had a number of benefits.
AKT II associate Michael Hynd says: "It is more sustainable to refurbish and enhance the building as opposed to undertaking a large demolition programme, which was something the local authority and the client was keen to avoid."
This solution has doubled the leasable area, from 12,000 sq m to 25,800 sq m, while saving 35% of the 'upfront' embodied carbon in comparison with an equivalent new construction.
Information on the existing building was compiled from a series of engineering record drawings, and a fundamental redesign of the existing building followed an exercise which back-analysed the structure, verifying initial assumptions.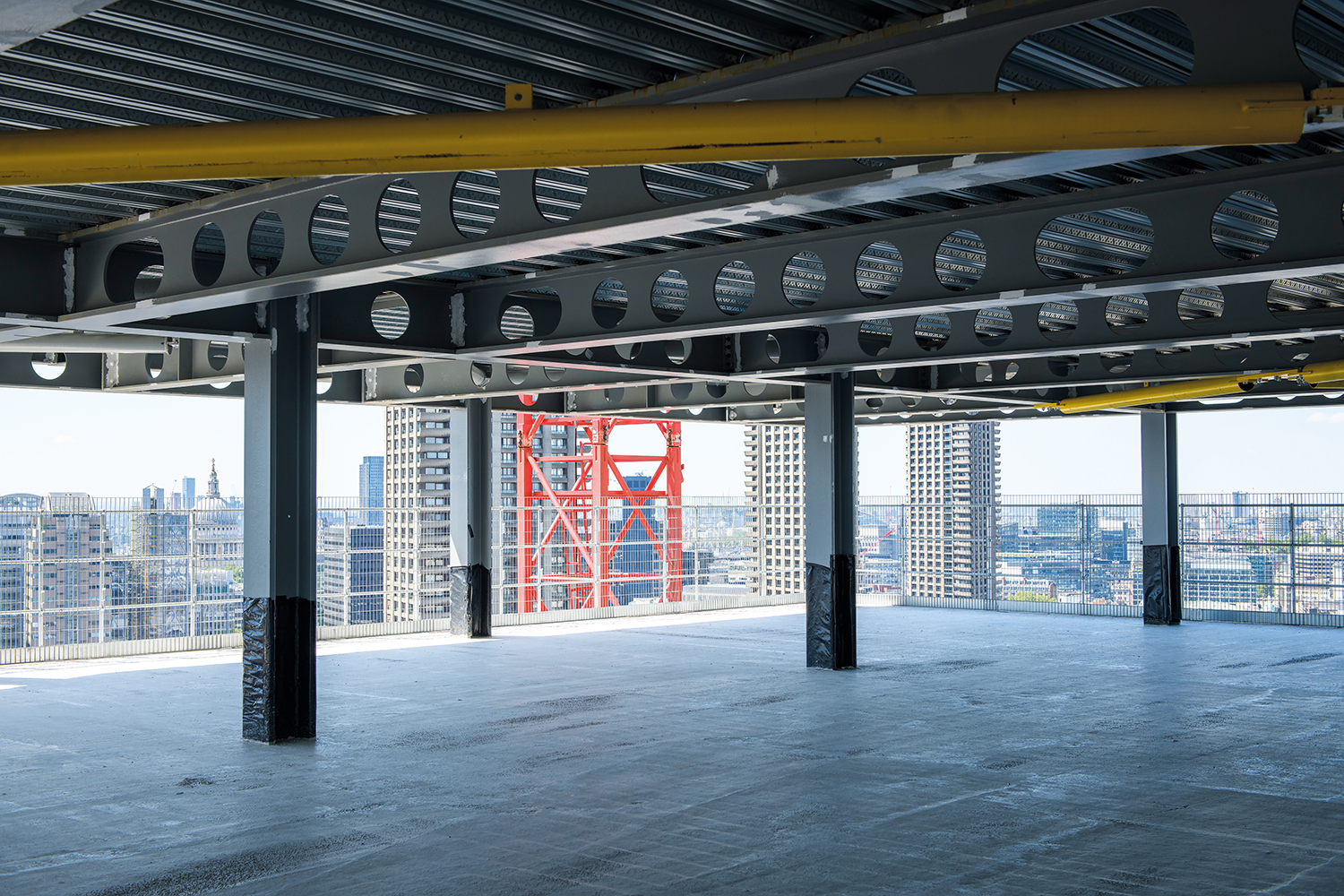 This showed that the original building had residual capacity within the floor slabs – believed to have been designed to accommodate printing works on some floors – and also the large diameter under-ream piles, which meant that large portions of the existing building, basement and foundations could be retained and reused.
"This analysis, with finite element modelling of the existing structure and foundation system, were key to delivering the 13-storey extension. The whole project represents a best practice approach for the retrofit and large-scale retention and expansion of existing structures," says HCL managing director Stephen Cherry.
Structural steelwork was chosen for the new upper floors due to the material's lightweight attributes, which minimised the additional loading and speed of construction.
"This exemplary transformation of an obsolete 1960s concrete 'monolith' was made viable only by the ambition of the client."
SSDA judges
From level 16 upwards, new steel columns were installed on top of the existing concrete members. However, the existing grid pattern is based around a column spacing of 6.1m × 7.6m. This was deemed restrictive for the new floorplates, so some column positions have been omitted: the upper floors have just one row of internal columns and spans of up to 12m.
All steelwork is standard S355 grade, and the beams are all custom-made plate girders, with depths ranging from 525mm to 665mm. Modular pieces for the perimeter, weighing up to 7 tonnes, were introduced to reduce crane lifts. The floorplates are generally repetitive up to level 25, but level 26 has a step-back, creating a terrace.
As the line between corporate and creative becomes more integrated, HYLO delivers a workplace that offers flexible spaces that embrace collaboration and connectivity.
In summary, the judges say this exemplary transformation of an obsolete 1960s concrete 'monolith' was made viable only by the ambition of the client, the skill of the team and the use of structural steel. Unrecognisable today and 13 floors taller, this now elegant and permeable building creates high-quality spaces both internally and externally in the surrounding neighbourhood.
Produced by the BCSA and Steel for Life in association with Construction Managment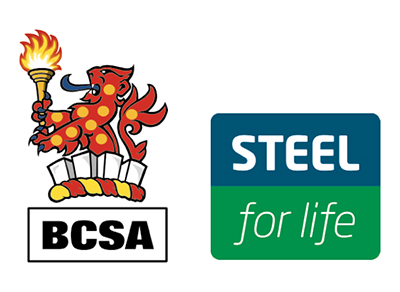 Register for free and continue reading
This is not a first step towards a paywall. We need readers to register with us to help sustain creation of quality editorial content on Construction Management. Registering also means you can manage your own CPDs, comments, newsletter sign-ups and privacy settings. Thank you.