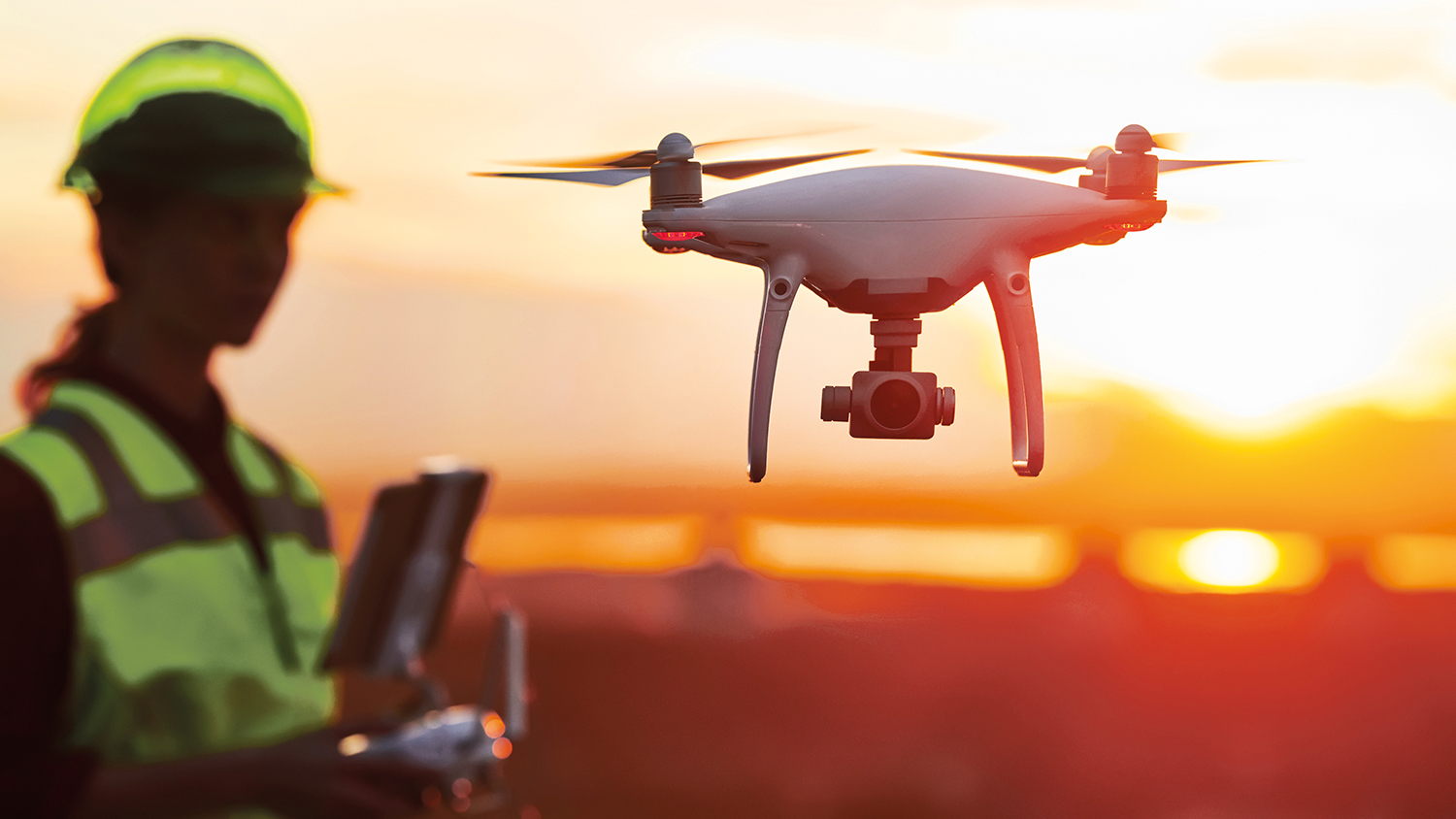 How could bigger data pipes benefit construction? Singapore is testing a 5G site, as Rod Sweet finds out.
Robots and drones equipped with scanners are often held up as a productivity breakthrough for construction, allowing teams to monitor activity and measure progress automatically without requiring the physical presence of surveyors and supervisors.
But their usefulness is limited by the data-carrying capacity of today's wireless telecommunication networks, the 'pipes' through which data travels. Robots and drones may be able to collect gigabytes of data per second, but it takes a long time to send that quantity of data over the airwaves through today's fourth generation (4G) networks, meaning real-time interaction between the BIM model, say, and the new data coming in is difficult.
The emerging fifth generation (5G) standard for broadband cellular networks could change that because its 'pipes' are exponentially bigger. Claims vary but, according to Verizon, 4G delivers data at a rate of 100MB per second while 5G can deliver at a rate of 20GB a second, a nearly 20,000% increase, meaning real-time transmission of huge amounts of data becomes possible.
"You're taking a team and going through the step-by-step installation in the actual location, a digital trial run for the upcoming activity."
Michael O'Connell, Gammon
What this might mean for construction is now being tested in Singapore in a pilot run by Gammon Pte Ltd, the Singaporean subsidiary of Hong Kong-headquartered Gammon Construction, with mobile operator Singtel and the Building Construction Authority, an agency of the government of Singapore.
The trial is taking place on Sentosa island, where Singtel has deployed a standalone 5G network for Gammon's site running in the 3,500MHz spectrum band. Supported by Govtech Singapore, the project is set to run until the end of 2022.
The GSMA, a global organisation representing mobile network operators, has prepared a case study of the trial to show the potential of 5G combined with mobile computing and data collection to advance construction productivity.
According to the GSMA, Gammon hopes to boost productivity by as much as 40% by using robots, drones and other technology in four ways. In the first, 5G-connected robots from Boston Dynamics track the progress of the structure being built. The robots use 3D laser scanners to update a building information model (BIM) residing in the cloud.
Secondly, the 5G network is used to connect to a wireless mobile CCTV station that moves around the site to transmit live video back to Gammon's command centre, where video analytics developed by Gammon can detect hazards or breaches of safety protocol. This system spots whether a worker is wearing a hard hat or entering a restricted area, for example. Gammon bets this could reduce the number of supervisors it needs on each project.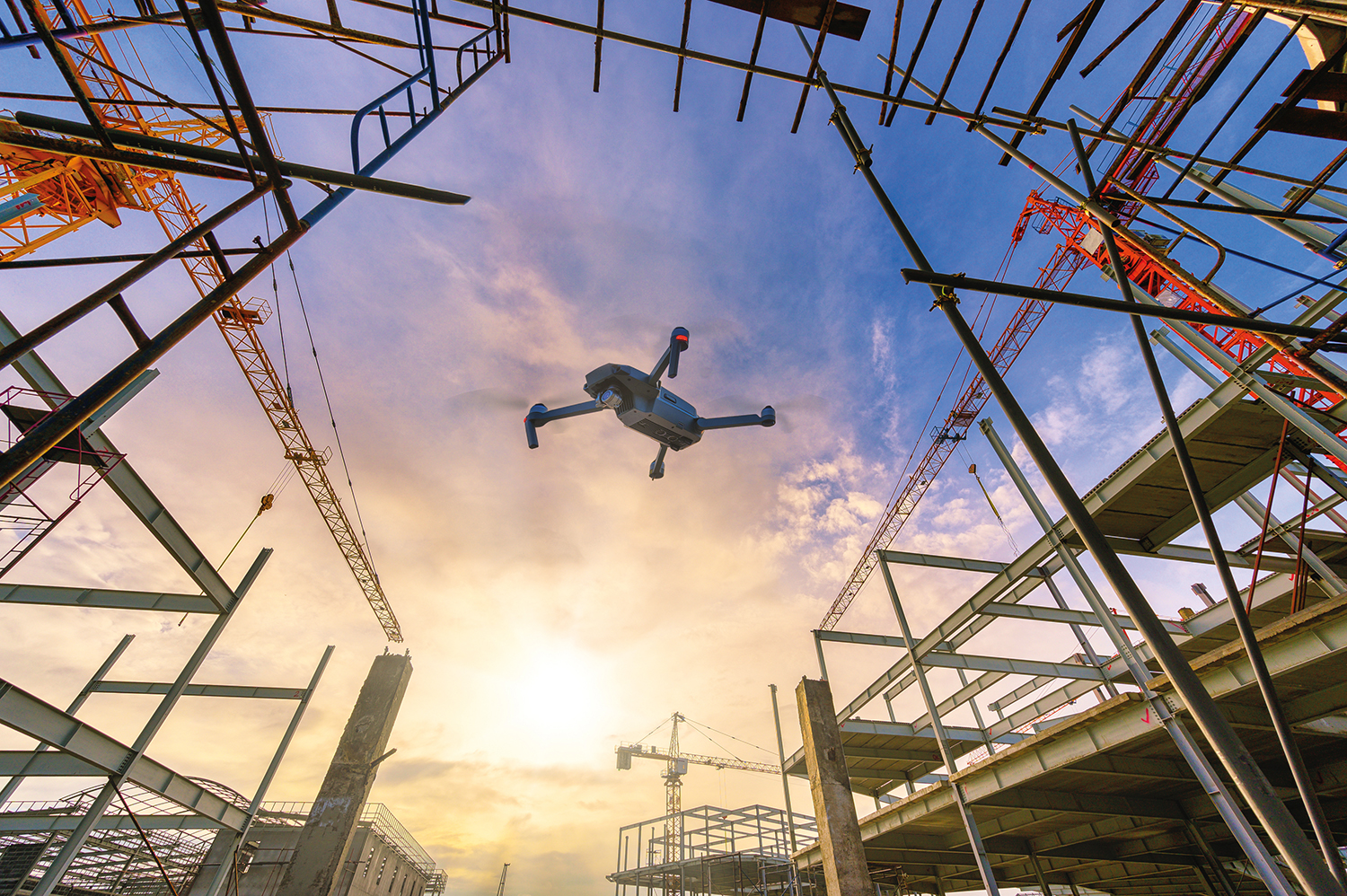 The third method uses drones equipped with a Quectel RM5000-GL module to inspect parts of the structure that are inaccessible without scaffolding or cherry pickers, which would speed up the inspection process and cut costs. It also opens up the possibility for future authority inspections to be conducted remotely.
Finally, Gammon is using 5G and augmented reality (AR) headsets to let workers and supervisors on site see how the planned construction methodology will unfold around them, so they can detect issues before work starts. "You start seeing potential risks that you wouldn't see if you look just at a 3D model or step-by-step pictorials," Michael O'Connell, general manager at Gammon, tells the GSMA.
The high capacity of the 5G network allows for the 3D scanning data collected by the robots to be processed live while they are still on site. "This is something that we've never managed before," O'Connell says. "I wouldn't say it's the Holy Grail, but it is quite close."
He adds: "If I have got 50 to 60 scan points that I want to do in a day, I'd send two skilled employees down to the site to do that scanning and it would probably take them the entire day and even then I can't process anything until they come back [with memory cards]."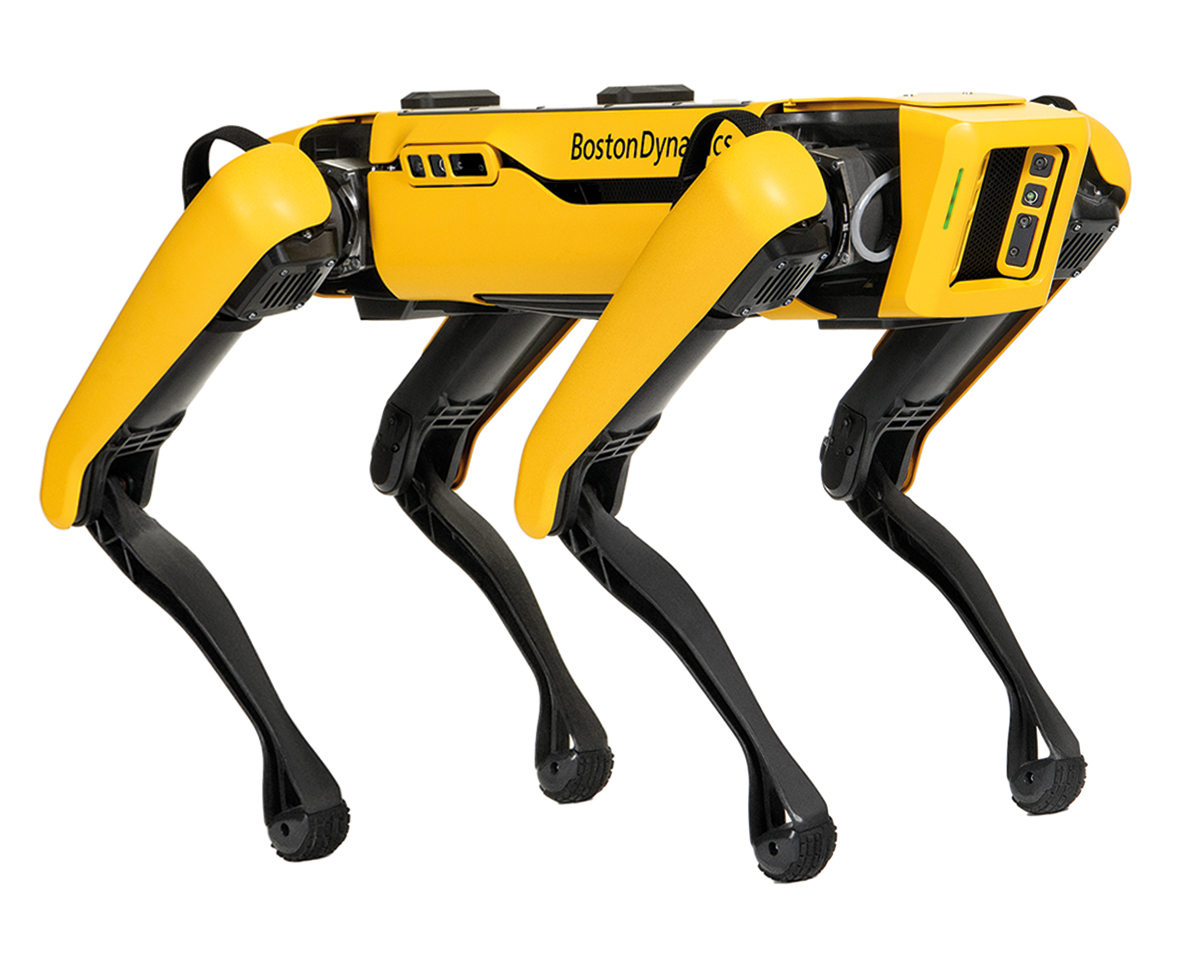 The 5G-connected CCTV notifies Gammon staff immediately about any safety or operational risks. O'Connell says he couldn't quantify the benefit of that yet, but expected that the system would lead to a significant reduction in accidents.
O'Connell approves of using AR to visualise the sequence of construction on site. "The trial that we did on Sentosa was very, very successful," he says. "You're essentially taking an operations team or your safety team and you're going through the step-by-step installation in the actual location on site, a digital trial run for the upcoming activity. So we will certainly be looking at using that for some of the key risk activities on our new MRT (mass rapid transit system) project."
He adds that 5G would enhance the usefulness of BIM models. "You need 5G capabilities because of the size of the data you're dealing with now with some of the BIM models – they're so detailed. If you want to use those models for verification of what you've built, then you need that 5G capability. If I want to laser scan something and overlay it for the BIM model, I can get a very accurate representation. But if
you don't have the bandwidth… the 3D model tends to drift."
Register for free and continue reading
This is not a first step towards a paywall. We need readers to register with us to help sustain creation of quality editorial content on Construction Management. Registering also means you can manage your own CPDs, comments, newsletter sign-ups and privacy settings. Thank you.