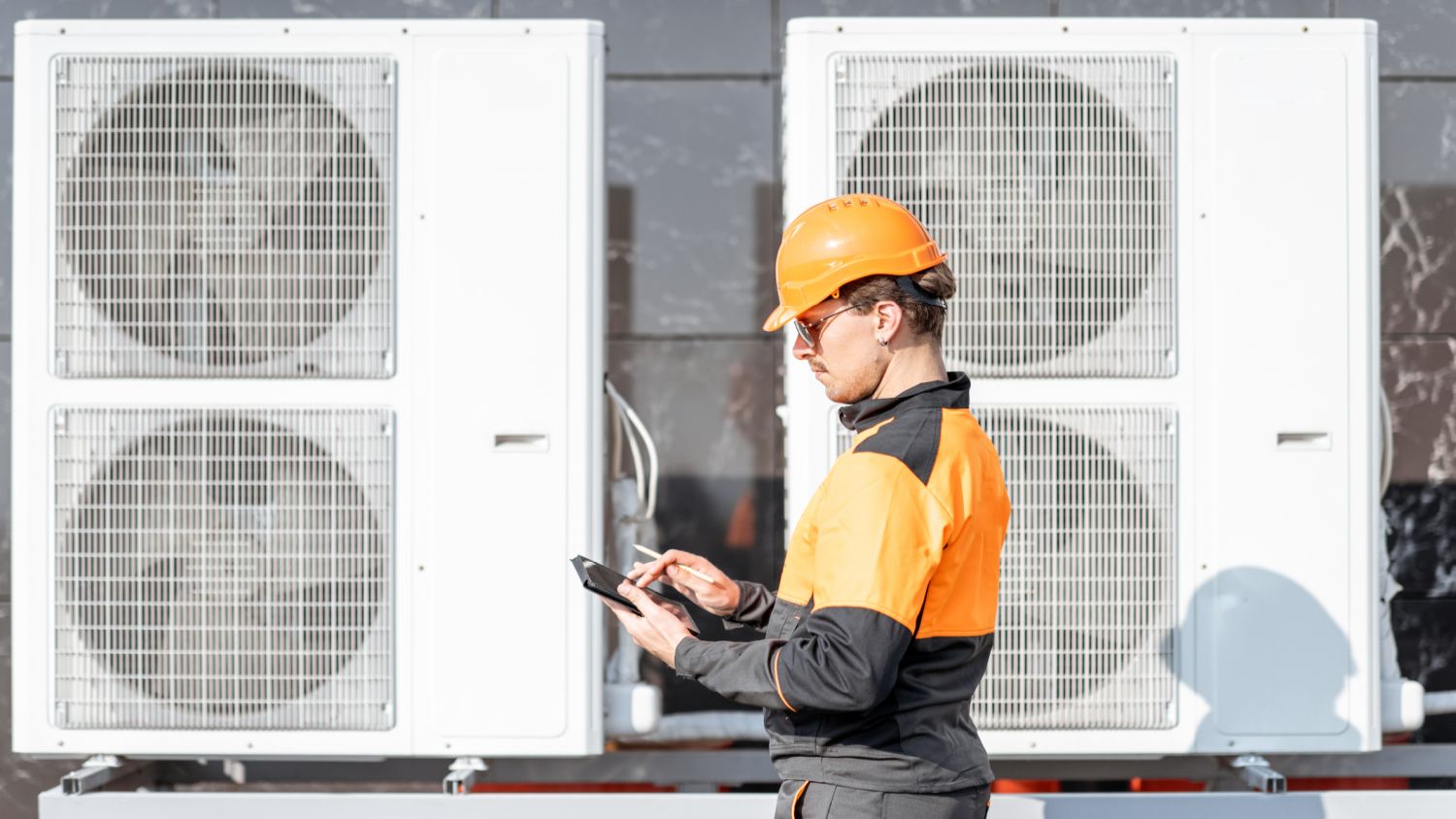 Heat pumps are set to play a significant role in reducing the UK's reliance on fossil fuels. Here, Colin Goodwin lists seven steps in the process of installing them in a large non-domestic building.
The government anticipates the UK will go from installing around 35,000 heat pumps a year now to 600,000 per year by 2028.
The reason for this rapid increase is that heat pumps are a proven, scalable technology for decarbonising heat – provided they are designed and installed correctly.
This guide is free to download and is intended to increase awareness of the common issues faced in delivering effective heat pump systems in providing space heating, cooling, hot water, and process heat for both new and retrofit installations in the UK.
While it is principally aimed at building services designers, and therefore assumes a base level of technical understanding around building services systems, it will also be of use to developers, construction managers, installers and operators who are involved in the application of heat pumps (with a thermal output of over 45kW) to large non-domestic buildings.
Seven steps to installing heat pumps in non-domestic buildings
The document has been set out to systematically take the reader through the process of successfully implementing a heat pump installation in large non-domestic buildings:
Reduce heat demand. It is important to minimise a building's energy demand, particularly in existing buildings, to enable effective heat pump operation: higher peak loads require a larger heat pump and may require a more expensive electrical grid connection.
Characterise the heating and cooling demand. Assess heating and cooling load profiles to determine whether a thermal store is needed to optimise heat pump capacity and for resilience. Determine the outlet temperatures required at the heat pump, which will affect heat pump efficiency. This is particularly important for retrofit applications where there are often temperature constraints imposed by retained systems.
Select an appropriate technology and size the heat pump. Heat pump types include ground source, air source, exhaust air source and water source. The designer will need to determine which technologies are feasible for a particular location and whether the technology will be able to meet the required heating and cooling demands – for example, are ground conditions suitable for a ground array? Having determined the system configuration, it is crucial to size the heat pump accurately. An oversized unit will cost more to buy and operate, take up more space, make more noise and have a higher quantity of embodied carbon.
Allocate space. Depending on the type of heat pump system selected, plant location may be restricted by requirements concerning noise, vibration, airflow and refrigerant safety. The visibility of plant may also be an issue due to planning and/or architectural ambitions.
Optimise system performance. Designers should develop a controls narrative that outlines how the system should operate, and what parameters should be measured to provide trigger points. In addition, a comprehensive metering strategy is also crucial in optimising system performance.
Installation and commissioning. Installers should be properly qualified and, for ground source heat pumps in particular, it is essential that the scope of works is clearly defined between the ground source contractor and the main mechanical system contractor.
Operation. User guides should be provided to include: an explanation of how the system should operate and how to ensure optimal operating conditions; what to consider when modifying the system; safety considerations; troubleshooting and routine maintenance.
Consultant Arup has authored CIBSE AM17 under the direction of CIBSE and is sponsored by Department for Business, Energy & Industrial Strategy (BEIS). To download a free PDF copy of the publication go to the Knowledge Hub on the CIBSE website and use the voucher code AM17 at checkout.
Colin Goodwin is technical consultant at CIBSE
Register for free and continue reading
This is not a first step towards a paywall. We need readers to register with us to help sustain creation of quality editorial content on Construction Management. Registering also means you can manage your own CPDs, comments, newsletter sign-ups and privacy settings. Thank you.