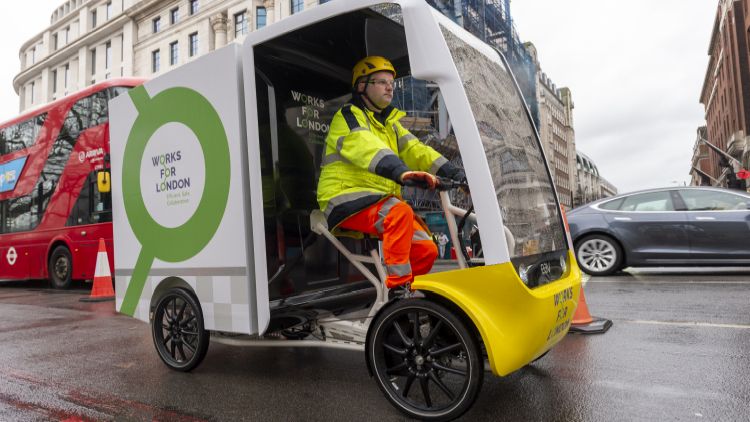 Contractor Ringway has adopted an electrically powered cargo bike for use in its Transport for London highways maintenance work in the capital.
The move follows a trial lasting six months of the EAV2Cubed cargo bike.
Ringway aims to use the bike on 30% of the defects reported each month.
The four-wheeled cargo bike has a capacity of more than 150kg and can carry springer cones, a foldable footway barrier, a foldable barrier, cleaning materials and tools.
It has a range of 60 miles on full charge. Operatives will use the bike to deal with graffiti removals, resetting bollards, signage works, minor tree works, and cycleway and footway defects.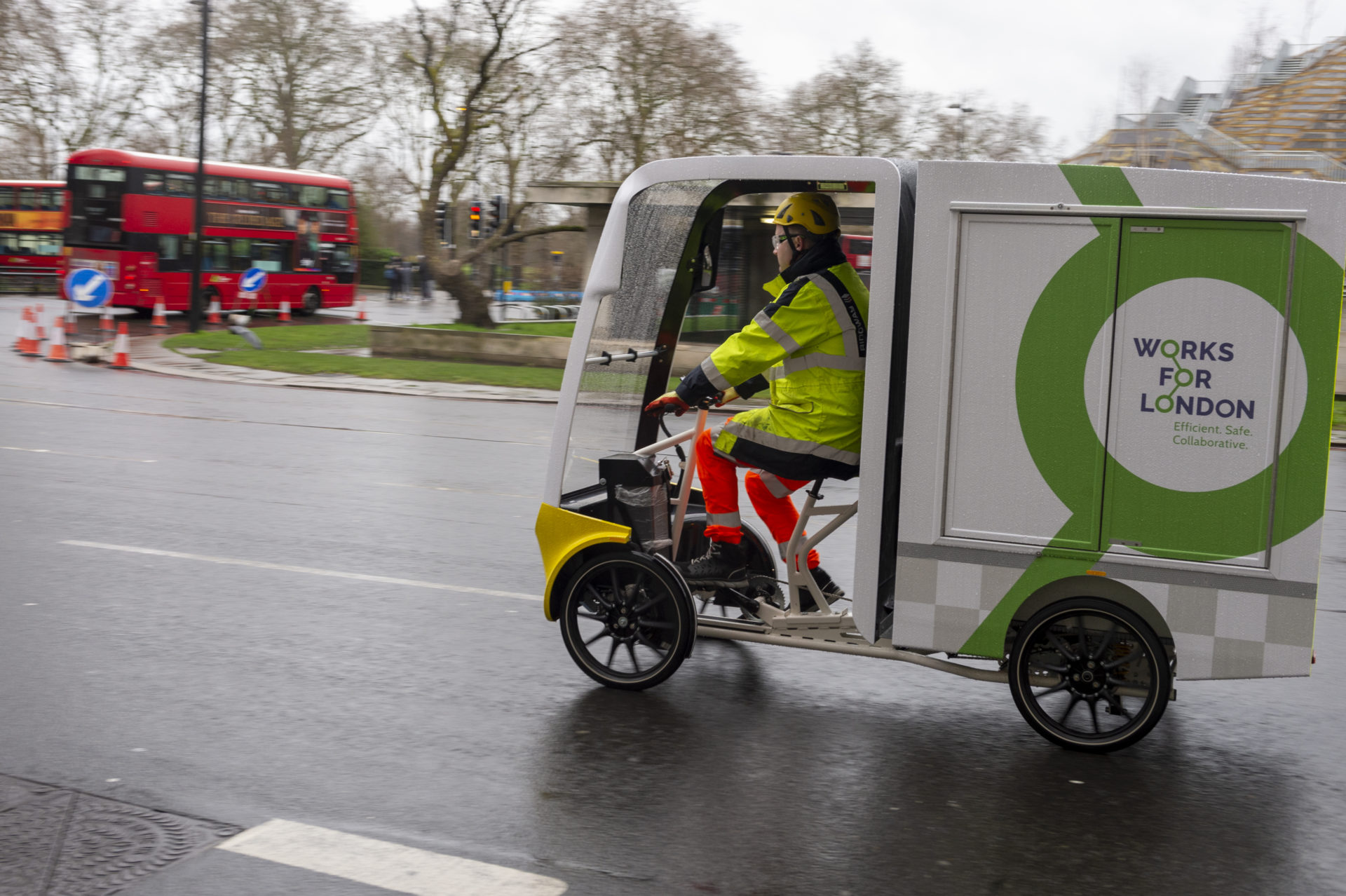 Ringway is working towards a target of 40% reduction in Scope 1 and 2 carbon emissions by 2030. The business has made zero-emission vehicles available across all levels of the business, making an estimated saving of 400kg of CO2 per day.
Paul Herbert, framework director at Ringway, said: "The EAV is the newest addition to the e-bike logistics solution which will be operating from our rapid distribution hubs located across multiple central London locations, helping to reduce peak-time congestion. Putting the EAV into use is a major step forward in our aim to decarbonise what we do for all of our customers, end users, and our client TfL."