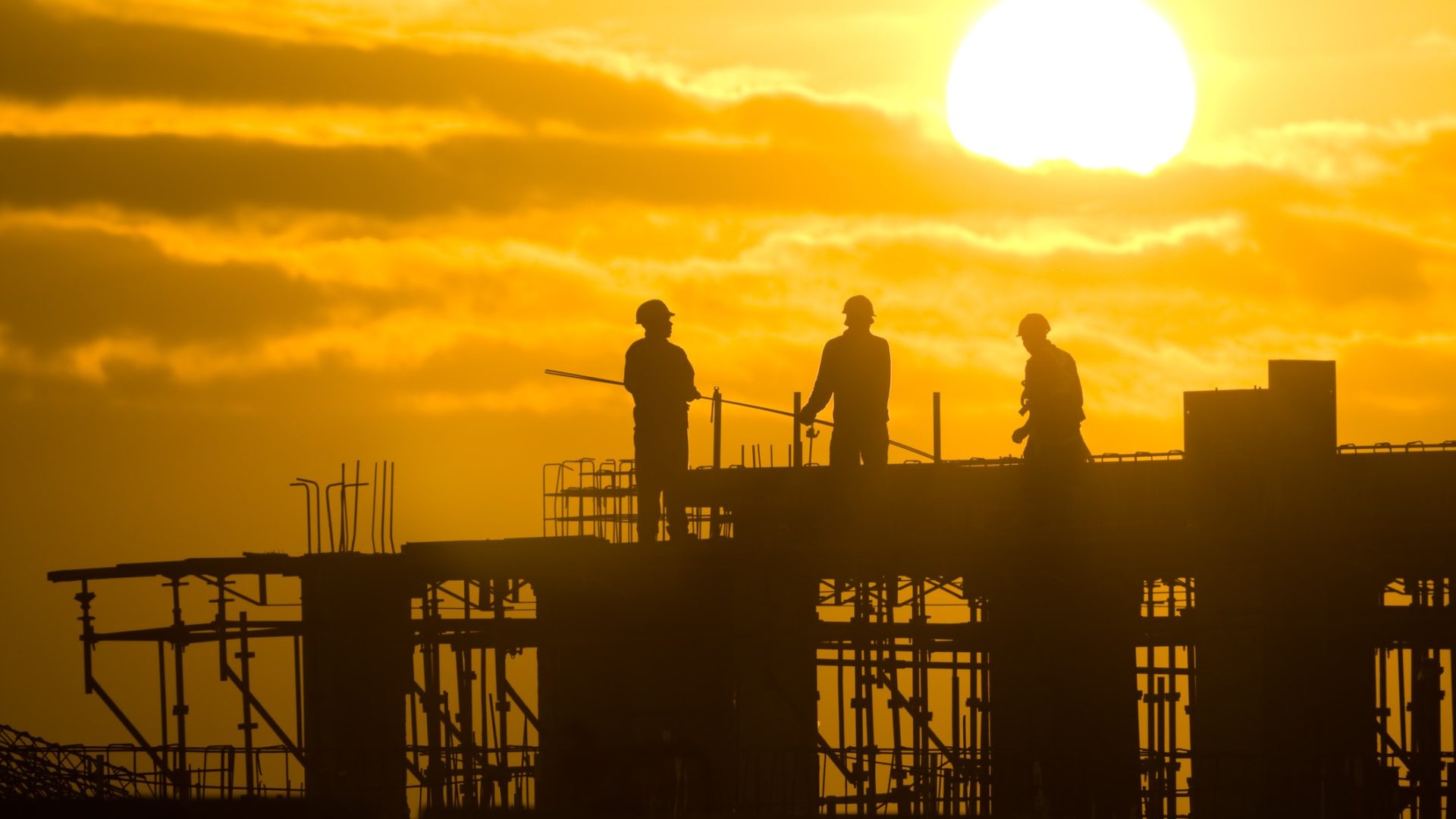 Ben Stepney explains construction workers' rights around flexible working and what to do if an employee makes a request to work flexibly.
What is flexible working?
Flexible working is a way of working that suits an employee's specific needs, such as working from home or having a flexible start/finish time. It is the common name given to any type of working pattern which is different from an employee's existing one.
Flexible working requests have been a common topic for discussion in the wake of the covid-19 pandemic and companies are increasingly aware of employees' individual needs. An ACAS survey found that more than half of employers (55%) expect an increase in staff working from home or remotely for part of the week.
Do employees have the right to flexible working?
In 2003, the UK government first introduced the right to request flexible working for parents and carers only. But nowadays all employees have the legal right to request it.
Employees must have worked for the same employer for a minimum of 26 weeks to be eligible. And they must be legally classed as an employee (see here for more information). They can then make what is known as a 'statutory application'. If employees are not eligible to make a statutory request, they can still make a non-statutory request for flexible working. There is no set format for this.   
How would employees make a statutory application?
The employee needs to write to the employer by letter or email. They need to explicitly state that they are making a 'statutory flexible working request' and must include some key information such as how they want to work flexibly. In addition, they need to include an explanation of how they think their flexible working might affect the business and suggest how this could be dealt with.
The employer would then have to consider the statutory flexible working request and make a decision within three calendar months. A meeting with the employee should be set up to discuss the request, prior to making a decision. This will allow the employer to discuss alternative options the employee could consider.
If the employer agrees to the request, they should put this in writing and action a change to the terms and conditions in the employee's contract. If the change affects anything that legally must be included in the employment contract (such as pay/working hours/job location or holiday entitlement) then the employer is legally obliged to record this change in writing.
If the employer disagrees with the request, they must write to the employee explaining the business reason(s) for the refusal. Not every request for flexible working will succeed. It is often the case that the employer's refusal will be perfectly valid. It may simply not be possible to accommodate the requested changes without it having a negative impact on the business.
What are the permitted reasons for rejection?
Employers can reject an application for one or more of the prescribed reasons for doing so. Only the following grounds may be relied on as reasons for rejection:
The additional costs will damage the business financially;
Detrimental effect on ability to meet customer demand;
The work cannot be reorganised among other existing staff;
There is an inability to recruit additional staff;
Flexible working will detrimentally affect quality and/or performance;
The business will not be able to meet customer demand;
There is a lack of work to do for the periods the employee proposes to work; or
The business is planning structural changes to the workforce (i.e, a redundancy process).
What happens if an employee wants to appeal the decision?
If the employee disagrees with the decision, they should talk with their employer informally in the first instance to discuss the reason(s) why the application was rejected.
The employee may also put their appeal in writing to explain why they feel the decision should be revisited. It is then up to the employer to decide if the appeal will be considered. If the employer does decide to consider the appeal, they have a maximum of three months from receiving the original flexible working request – an extension of time can be requested, but this is subject to the employee's agreement.
What happens if an agreement cannot be reached?
If an agreement cannot be reached through the appeal process, the employee may consider further action. This includes making a formal complaint, making a claim to an employment tribunal, or using the ACAS arbitration scheme.
An employer which has failed to follow the correct procedure could be on the receiving end of a claim for breach of the statutory right to request flexible working. The outcome could be that the employer is ordered to reconsider the request and/or has to pay compensation of up to eight weeks' pay.
Is there a risk of a discrimination claim if a request is turned down?
Some employees may have grounds for discrimination claims if their request is rejected. For example, these could include requests made due to childcare commitments, religious reasons or because of a disability.
Picking up on the childcare commitment example, a rejection of a request to work less than full-time hours could give rise to an indirect sex discrimination claim. Childcare commitments generally fall more heavily on women, so a requirement that a job remains full time disproportionately impacts on female employees. An employer responding to such a claim will need to show that the requirement to work full time was a proportionate means of justifying a legitimate business aim. 
A successful claimant in a discrimination claim can be awarded compensation uncapped for loss of earnings and injury to feelings.
Ben Stepney is an employment lawyer at Thomson Snell & Passmore.
Register for free and continue reading
This is not a first step towards a paywall. We need readers to register with us to help sustain creation of quality editorial content on Construction Management. Registering also means you can manage your own CPDs, comments, newsletter sign-ups and privacy settings. Thank you.