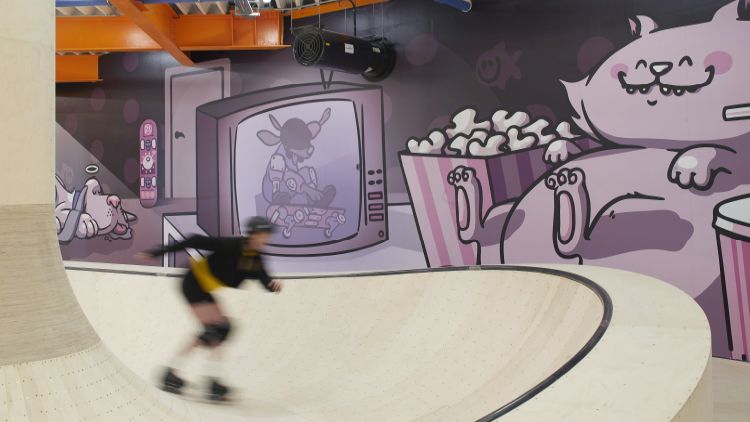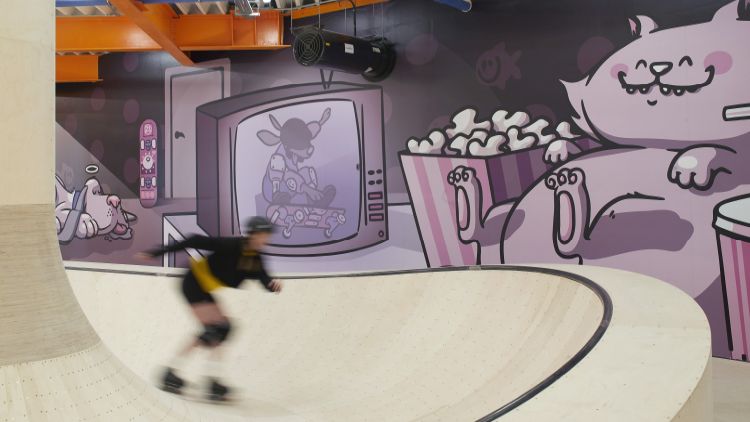 Kent-based chartered building company (CBC) Jenner has completed the world's first multi-storey skate park.
The £17m facility in Folkestone, called F51, is due to open next month.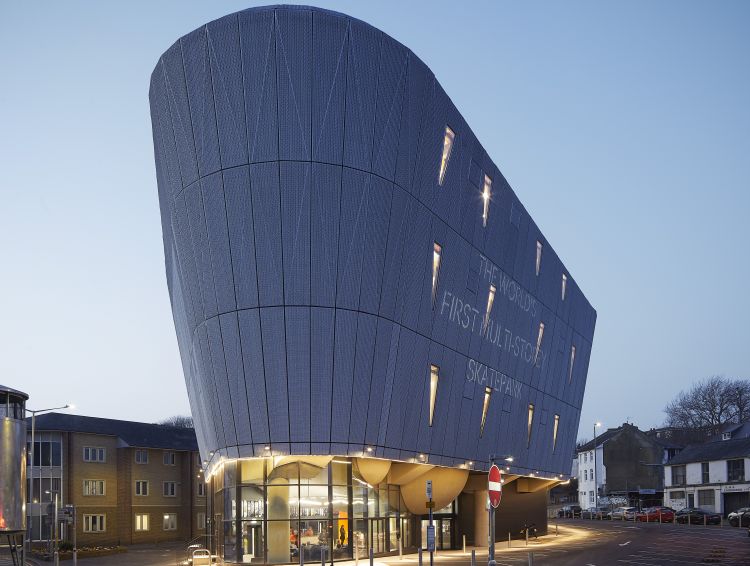 It features three skate parks, the tallest climbing wall in the South East, and a boxing ring. It will offer discounted membership of £1 a month to young locals under the age of 16 who attend schools in the area.
The bowl floor on the first floor was a significant challenge for Jenner. Constructed from spray concrete it required careful engineering to create an elevated bowl. The shape of the underside of the bowl are visible from the exterior of the building and create a centrepoint to the ceiling of the entrance-level café space.
Meanwhile, the concrete columns in the building are the same size as would be required in a 30-storey building.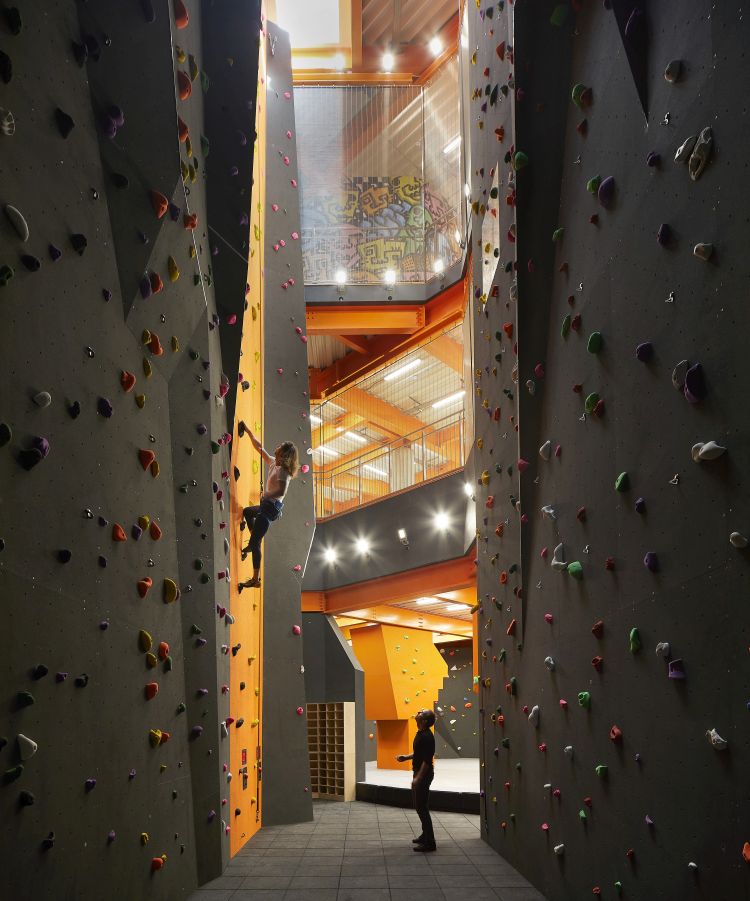 The facade of the building, fitted to the concrete frame, also presented challenges. There are nearly 1,000 metal cassettes around the building, with a crushed metal cladding affixed to them. The anodised aluminium cladding panels were fabricated by Imar in Spain and their delivery was disrupted by the pandemic, which created delays and added to costs.
Work started in March 2018 and completion was delayed originally until summer 2021, with opening now finally taking place in April this year.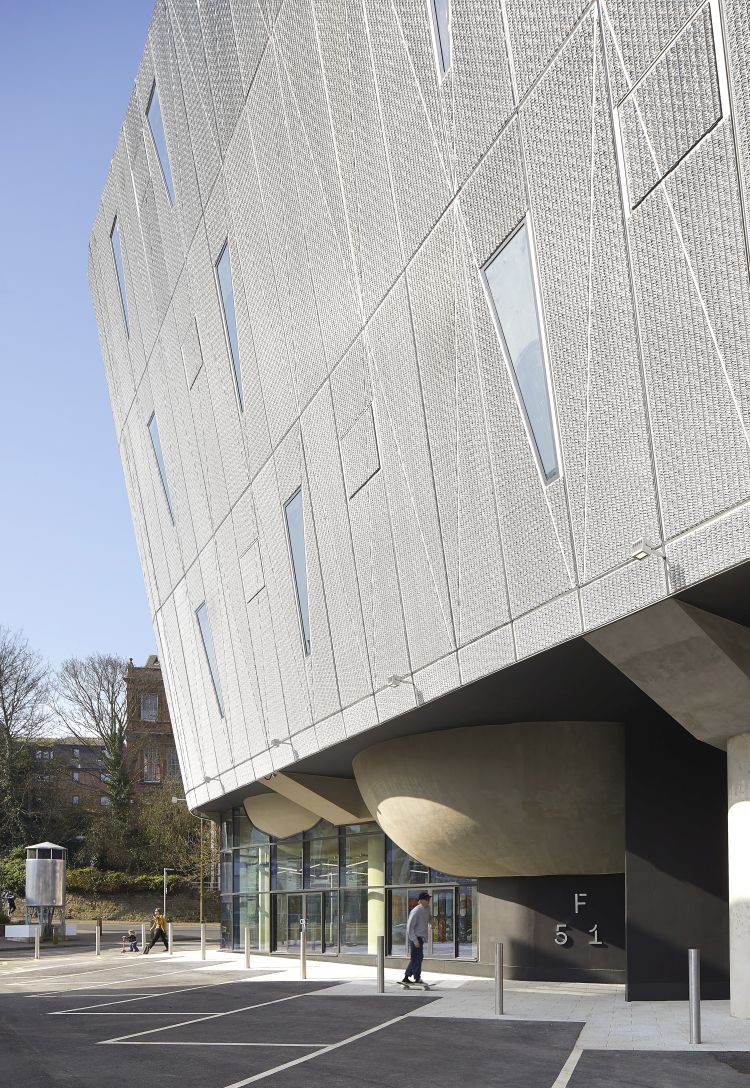 Jenner worked with Vinci's technology centre to test the cladding panels to ensure wind and water resistance (the building is unheated and classed as an outdoor space). They also had to be tested for impact resistance as the centre has been designed so that skaters can exit the bowls and use the walls as part of the experience.
The other two levels – the street park and flow park – use timber. Built by specialist contractor Cambian Engineering, they combine the need for durability with the flexibility to modify and upgrade as skateboarding trends evolve. Constructed using plywood, the courses, which include stairs, railings and benches, offer possibilities to update or enhance the space as skating and the venue itself evolves.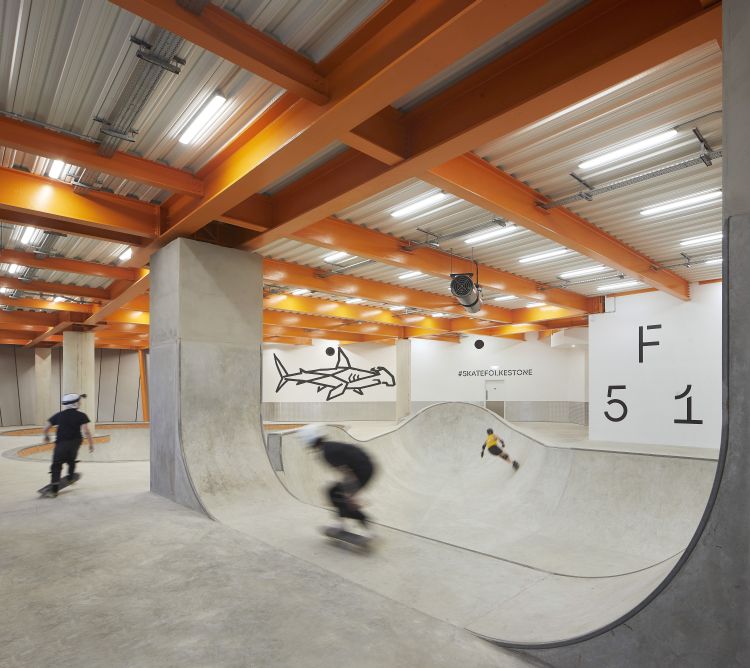 F51 will be managed by The Sports Trust, the Folkestone independent not-for-profit sports charity, previously known as Shepway Sports Trust.
Speaking at the launch of the facility yesterday, architect Guy Holloway said: "To say it was a complicated engineering feat is a bit of an understatement. Maybe one building can make a difference. I do think Folkestone is undergoing a coastal renaissance in a way we haven't seen since the Victorian or Edwardian era."
Register for free and continue reading
This is not a first step towards a paywall. We need readers to register with us to help sustain creation of quality editorial content on Construction Management. Registering also means you can manage your own CPDs, comments, newsletter sign-ups and privacy settings. Thank you.