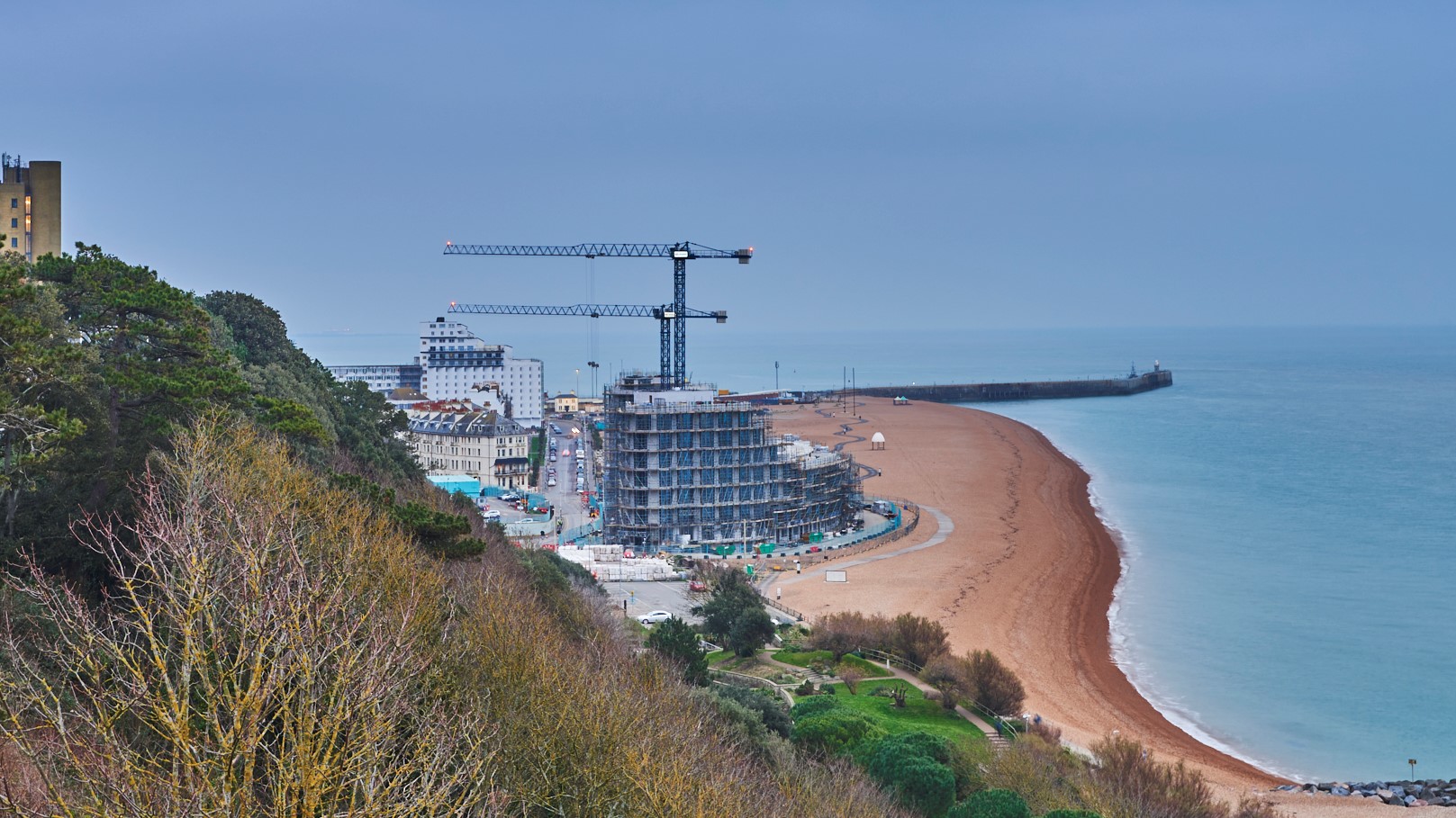 Kent-based contractor and CIOB Chartered Building Company Jenner's £44m project to build 84 beachfront homes in Folkestone is taking shape.
Photographs from the start of this year (2022) show progress on the first phase of billionaire Sir Roger de Haan's masterplan for the area, which will involve the construction of 1,000 homes.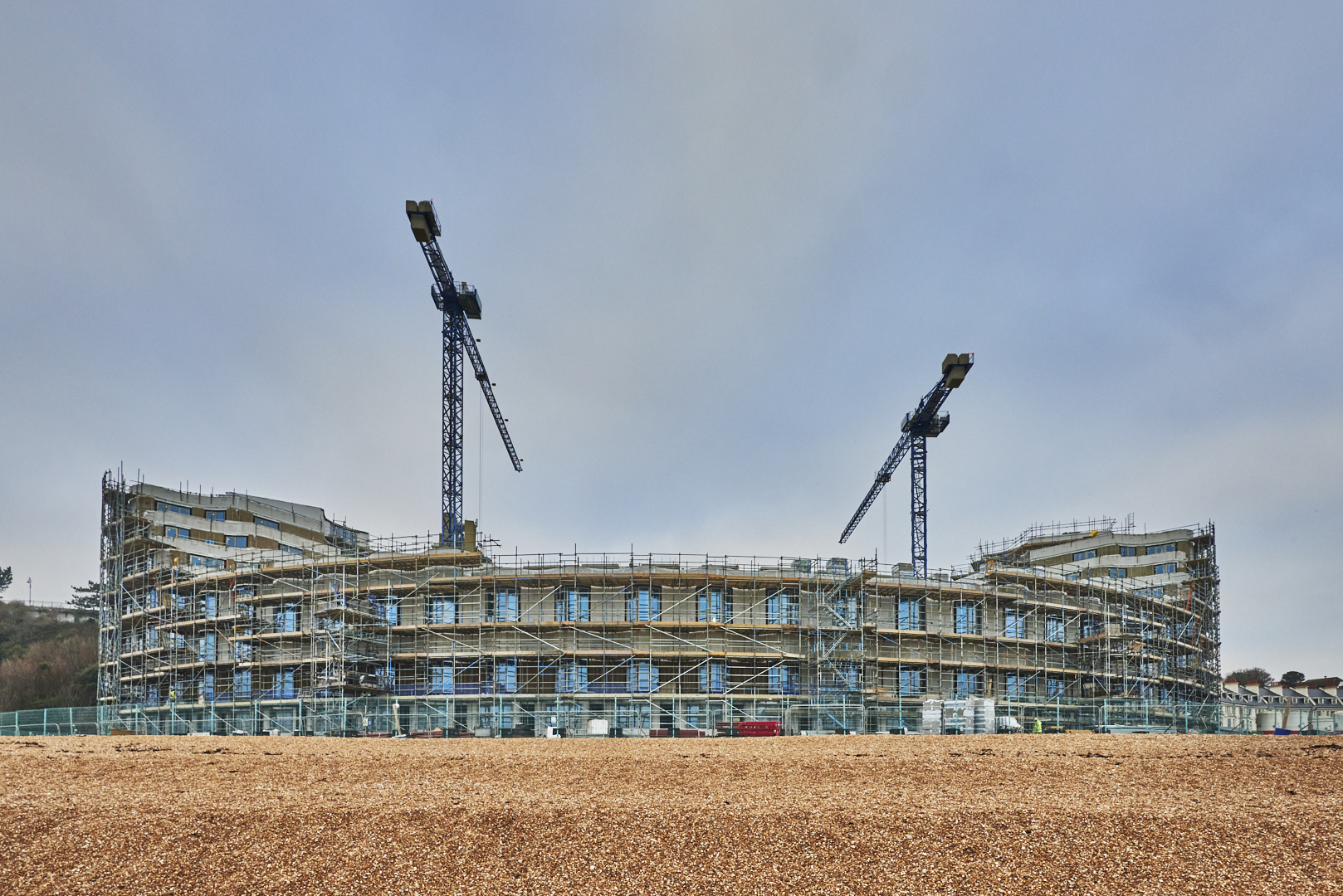 Situated at the foot of the Leas Lift and Coastal Park in the town, close to the Harbour Arm, the new homes consist of 60 apartments split across two seven-storey blocks at the east and west ends of the sites. They are joined by 20 interconnecting townhouses and four duplexes.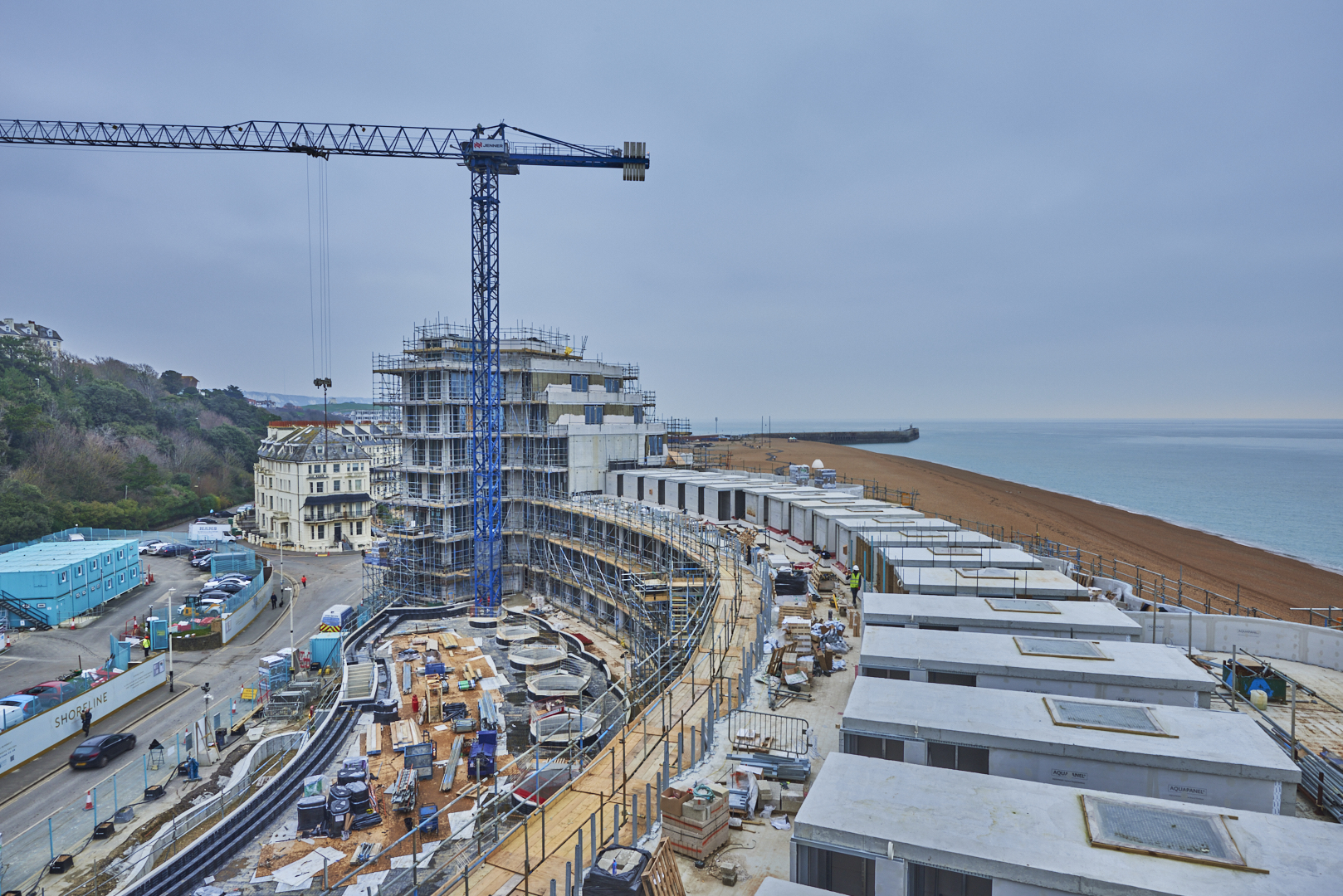 The reinforced concrete frame construction is being built on the site of a former boating lake and car park, on foundations of more than 200 piles driven to a depth of 27m.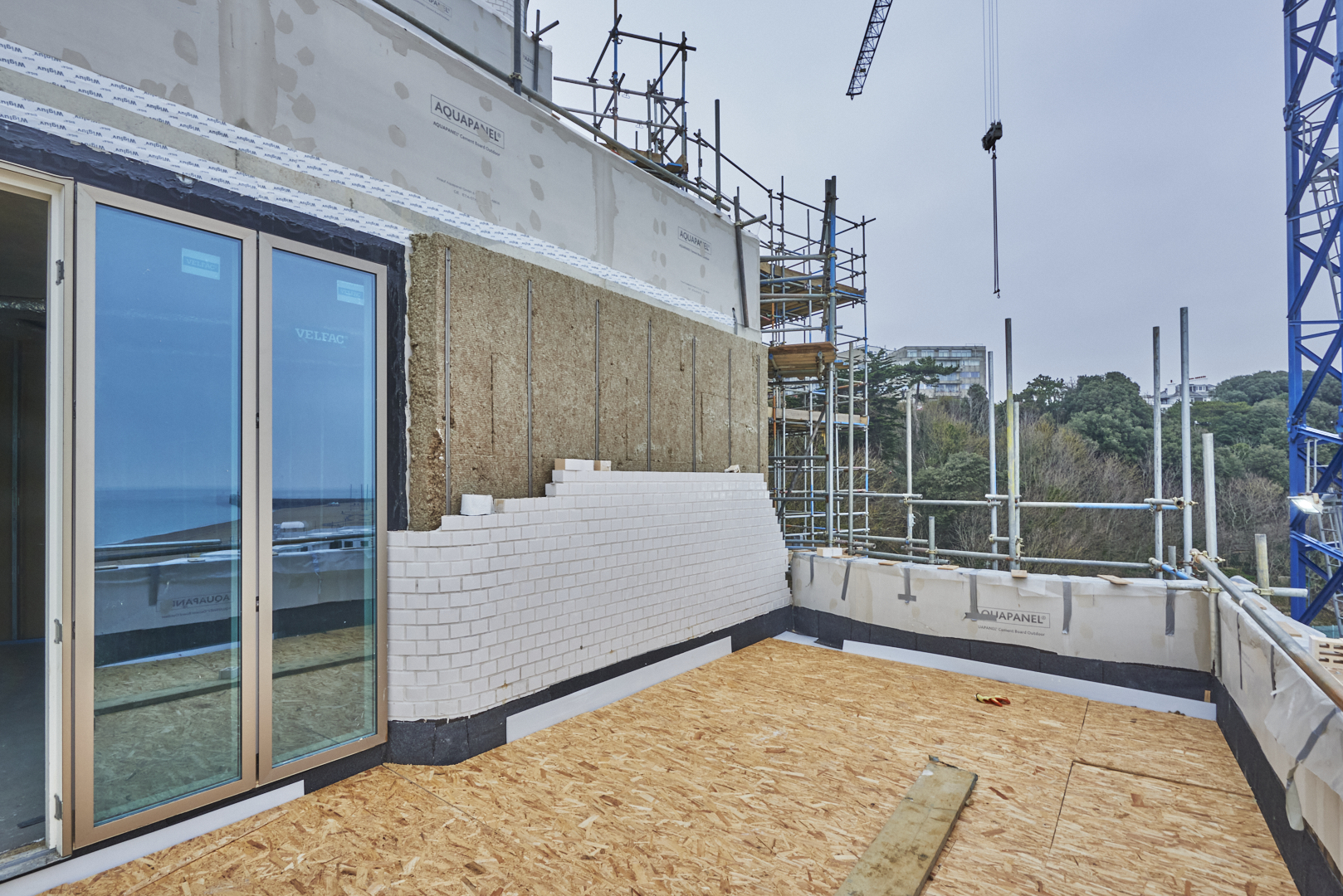 The building will be faced with white glazed bricks from La Paloma in Spain, as well as white mortar, to protect it from the likelihood of extreme weather and salt spray. More than 24 different specialist bricks are used to create the complex geometry of the convex and concave waves of the facade.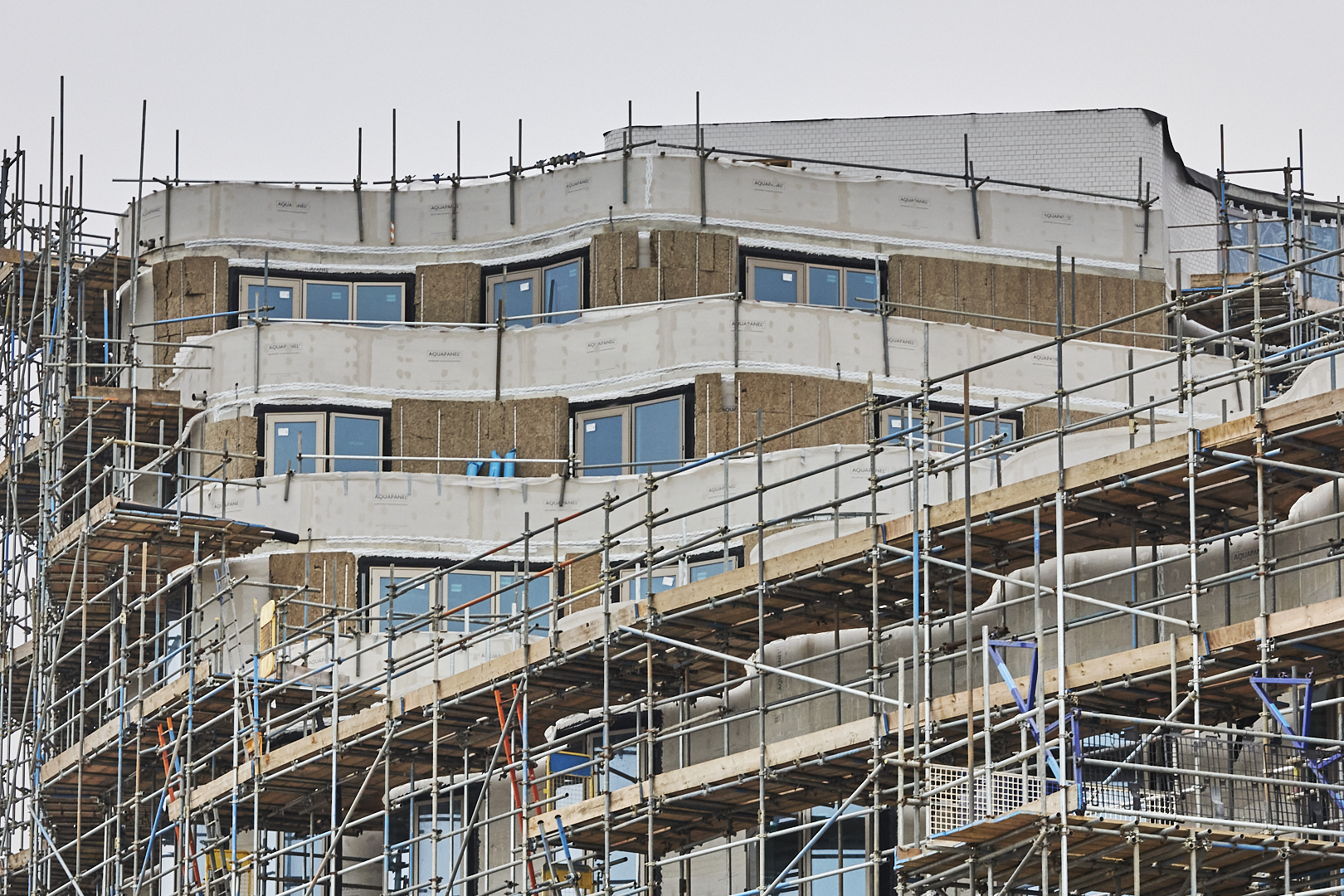 Meanwhile, Jenner is building the balconies from a lightweight aluminium after the original balconies proposed for each home proved problematic in terms of their load-bearing weight.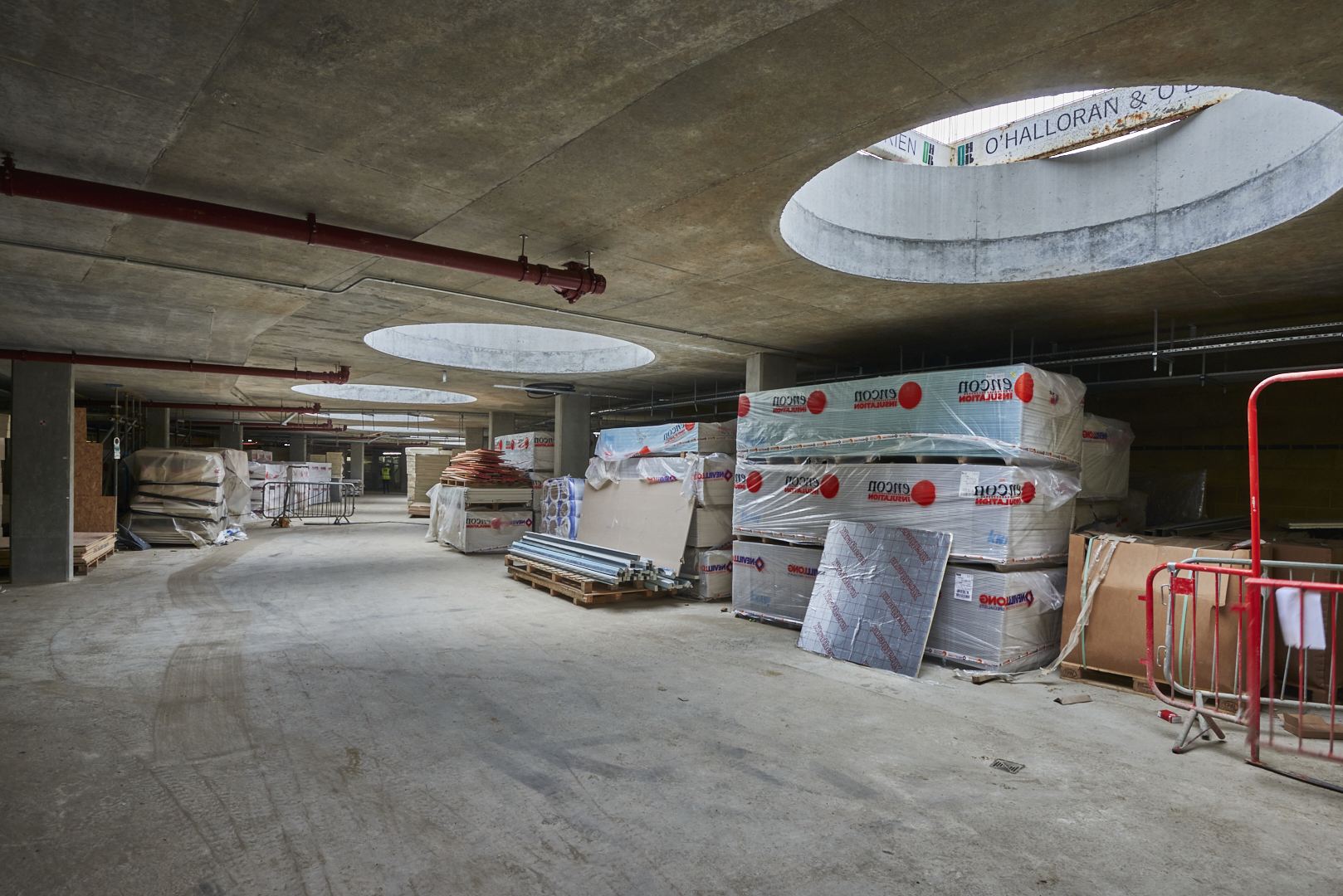 The development also includes an under-croft car park that allows natural daylight in with openings in the ceilings, as well as featuring EV charging points. Inside, communal areas are being clad with acoustic walls and terrazzo floors.
Completion is due in late 2022.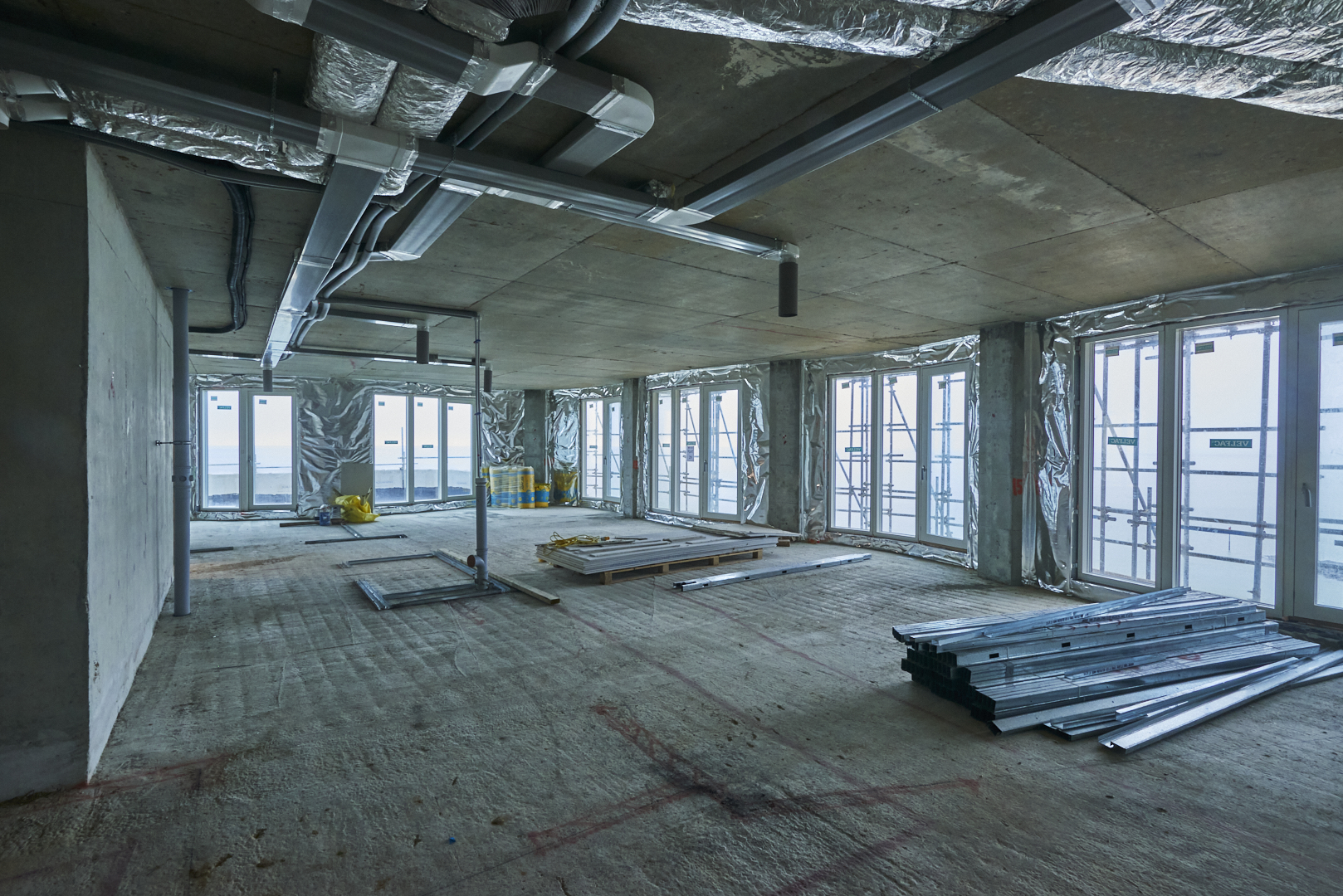 Register for free and continue reading
This is not a first step towards a paywall. We need readers to register with us to help sustain creation of quality editorial content on Construction Management. Registering also means you can manage your own CPDs, comments, newsletter sign-ups and privacy settings. Thank you.