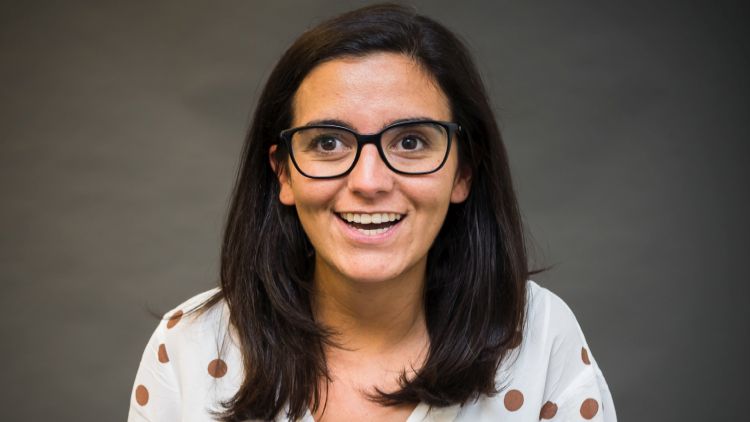 Maria Fernandex Cachafeiro, head of sustainability at Multiplex, discusses how she is preparing for a net-zero future in her personal and professional life.
What single thing do you think the industry could do to speed construction's path towards net-zero emissions?
The construction industry needs to stop talking, thinking and procrastinating and just do. This means focusing on the biggest difference we can make within our sphere of influence and working collaboratively with all stakeholders to reduce our emissions within our supply chain and buildings we deliver.
We need to do more and need to work harder to reduce the carbon impact of delivering buildings, with 38% of global energy-related carbon emissions coming from the built environment.
What are the most effective measures your company has taken to reduce emissions?
In 2021, we launched One Decade to Act, our roadmap to decarbonisation. It sets out the actions we will undertake until 2030 as the first steps to achieving net-zero carbon by 2050, including our supply chain emissions. So far, I will highlight the following achievements:
We have committed to a renewable energy Power Purchase Agreement (PPA) with additionality to power our UK operations, including our construction sites. The additionality clause ensures that the purchase of renewable electricity leads to the construction of a new renewable energy generating form to support the UK commitment to decarbonise the national grid.
We are advising clients in new developments with the latest technology and design options to future-proof their buildings by reducing operational carbon and to avoid them becoming stranded assets in the future.
We have supported a number of subcontractors to set their own science-based targets, as part of our Scope 3 carbon reduction engagement target. Having gone through that journey ourselves, we can share our expertise and lessons learnt, making the process a little bit easier for them.
What drives you to deliver better environmental performance/lower emissions?
As Sir David Attenborough rightly put it in his opening speech during COP26, those who have done the least to cause climate change are being the hardest hit. The built environment needs to undergo a massive, unprecedented transformation this decade to address the climate crisis, and social equity should be at the heart of every decarbonisation roadmap.
An integrated socio-environmental approach to climate change is required before 2030 to create a fairer future, where no one is left behind. Drastically reducing our emissions will ensure our planet remains a healthy home for our species for generations yet to come.
"The built environment needs to undergo a massive, unprecedented transformation this decade to address the climate crisis."
Maria Fernandex Cachafeiro, Multiplex
What advice do you have to your fellow construction professionals to help them reach their net zero goals?
Businesses need to review what they are doing and look beyond activities to the supply chain and stakeholders. Achieving your net zero goals is important, but the whole industry needs to do it to ensure wider progress on environmental and social sustainability. Engage with competitors, clients and supply chain to disseminate strengths and outcomes with everyone.
What have you done in your personal life to cut emissions?
I do not own a car and use public transport or electric car-sharing vehicles depending on my needs. At home, I have switched to an energy supplier that provides renewable electricity from solar, wind and hydro.
Without a doubt, Sir David Attenborough is my eco-hero. The work that he has done showing us the wonders of the natural world via his documentaries, and raising environmental awareness referencing to the impact of human society on the natural world are some of the most powerful messages I have witnessed
Register for free and continue reading
This is not a first step towards a paywall. We need readers to register with us to help sustain creation of quality editorial content on Construction Management. Registering also means you can manage your own CPDs, comments, newsletter sign-ups and privacy settings. Thank you.