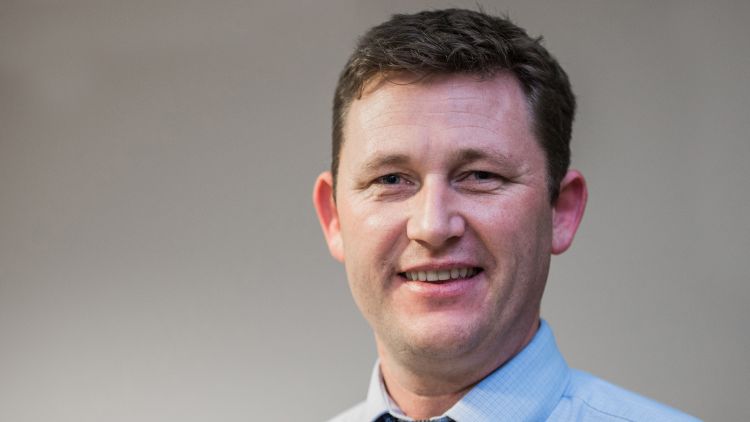 David Mason, head of environment at Skanska UK, discusses how he is preparing for a net-zero future in his personal and professional life.
How do you rate the construction industry's progress on environmental issues so far?
Over my career, I have seen dramatic changes in the industry's approach to environmental issues. For example, the attention construction teams now give to avoiding or minimising local impact is a quantum leap from where it was when I started out. And the market pull around environmental certification schemes and, more recently, net-zero ambition that is creating competition and driving innovation.
But although we have made progress we must now go faster and more consistently across the industry.
What single thing do you think the industry could do to speed construction's path towards net-zero emissions?
If I had to go for one, it's carbon data and reporting. This is the industry's Achilles' heel. Without robust transparent data, we lack the foundation for strategic intervention, proactive decision-making, or the focus for innovation.
What are the most effective measures your company has taken to reduce emissions?
Skanska launched its net-zero carbon target in 2019 to include its supply chain. This is important because it shifts focus from our direct emissions to the much wider emissions associated with the projects we are delivering.
To deliver on our net-zero ambition, we have implemented a six-point plan which will:
Build the competency of our staff through a range of role specific training and interventions;
Improve the consistency and accuracy of our carbon data;
Utilise digital carbon tools to support proactive low-carbon decision-making;
Keep us at the cutting-edge of net-zero material developments, especially with cement and steel;
Reduce the impact of our fleet and plant through electrification, hydrogen, biofuels and better control;
Build effective, collaborative partnerships with our supply chain to scale all the above as quickly as possible.
What drives you to deliver better environmental performance/lower emissions?
First, my responsibility to my boys. It is difficult to listen to them talk about climate change and not be doing all I can to reduce emissions. Second, I enjoy problem solving and climate change is one of biggest problems of them all. I'm driven to be part of the solution.
What advice do you have to your fellow construction professionals to help them reach their net-zero goals?
Start with the data, identify the hotspots, and set out the steps to reduce emissions. Focus on tangible action to start with to build momentum but also remember you can't always get the result you want but never stop challenging as you will often find you are laying the groundwork for carbon reduction on the next project.
What have you done in your personal life to cut emissions?
I'm now on my second electric car and have driven electric for nearly seven years now. I'm also careful to buy renewable energy and have installed energy-saving technology in the house.
David Attenborough stands out for me. Growing up watching him present from amazing locations and incredible wildlife sparked a passion in me which has burned ever since. I can only hope I have half as much energy and drive when I'm 90.
What eco innovation have you seen that really excites you?
I do find it a great source of energy and optimism to learn about some of the environmental innovation that is going on. The Skanska group is looking at biochar applications and I'm excited to start a project to investigate hydrogen retrofit technology for piling rigs.
What's the best advice on reducing carbon you've received?
People respond much better to "can do" rather than "can't do" so keep it positive, keep it optimistic!
Register for free and continue reading
This is not a first step towards a paywall. We need readers to register with us to help sustain creation of quality editorial content on Construction Management. Registering also means you can manage your own CPDs, comments, newsletter sign-ups and privacy settings. Thank you.