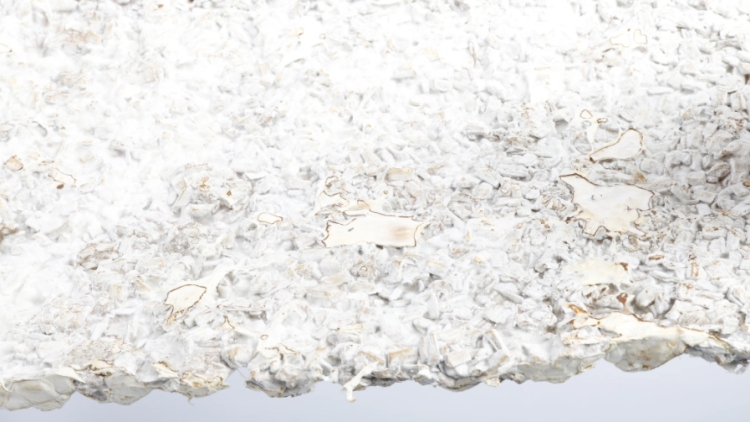 Multiplex is trialling an innovative process that turns waste timber into insulation materials that can be used in construction, after inoculating it with a fungus.
Multiplex has teamed up with biotechnology and advanced materials firm Mykor to send timber waste from its One Nine Elms project in London, where it is building separate 42-storey and a 56-storey towers, for upcycling.
Mykor inoculates pasteurised waste timber with mycelium (a network of fungal threads). The material is then bagged and goes through a two-week growth period at 25oC before it is placed in a mould to form a variety of different products, including cavity wall insulation, acoustic insulation and structural insulated panels (SIPS) for modular construction. It can also be used to 3D print homeware objects such as bowls and vases.
At the end of its life, the object can then be composted back into the soil.
The process sequesters carbon from the atmosphere and Multiplex says the products produced are therefore carbon negative.
Following the One Nine Elms trial, Multiplex says it is considering using the technology on other projects. A spokesperson for the business said: "Mykor's unique ability to sequester carbon from the atmosphere means the material strongly aligns with our Net-Zero Carbon Pathway – One Decade to Act. At Multiplex, we have embedded a mature learning culture where lessons learned are shared and utilised to drive continuous improvement. We have various internal communication platforms that serve this very purpose."