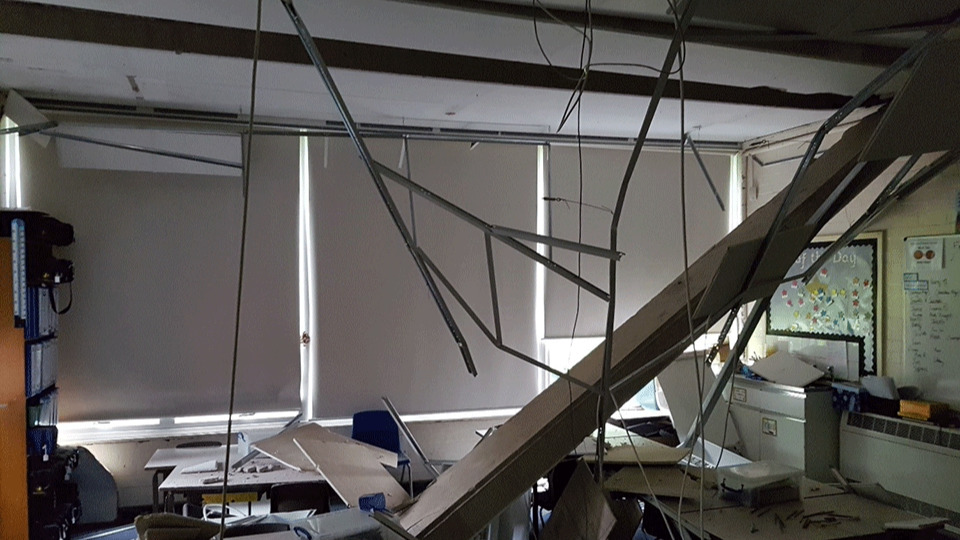 A report by MPs has criticised the Department for Education (DfE) for "unacceptable numbers of pupils" attending classes in "poorly maintained or potentially unsafe buildings".
The Public Accounts Committee (PAC) said the DfE's lack of basic information during the reinforced autoclaved aerated concrete (RAAC) crisis in schools is "shocking and disappointing".
Schools, parents and communities are still uncertain about how long it will take to fix schools where RAAC is present.
The spending watchdog warned that 700,000 students are learning in educational settings in need of a major rebuilding or refurbishing. It calls for a package of support for teachers and students at schools in poor condition that cannot yet be fixed.
"Unacceptable numbers of pupils are learning in poorly maintained or potentially unsafe buildings," said the report. "The PAC is extremely concerned that DfE does not have a good enough understanding of the risks in school buildings to keep children and staff safe."
A full picture of asbestos
PAC is also calling for the DfE to provide "a full picture" of asbestos across schools. Although the proportion of schools in which asbestos was unsighted had fallen to just over 4% in July 2023 from 7% the year before, this still represents almost 1,000 schools.
Since 2011, around 11 teachers or ex-teachers have died from asbestos-related conditions each year, according to Health and Safety Executive data.
Both RAAC and asbestos can be present in the same building, complicating any works to tackle the issues.
Last week, another PAC report into the government's New Hospital Programme warned that if the rebuilding of the seven hospitals constructed entirely of RAAC is not sped up, some hospitals may have to close before replacements are ready.
Register for free and continue reading
This is not a first step towards a paywall. We need readers to register with us to help sustain creation of quality editorial content on Construction Management. Registering also means you can manage your own CPDs, comments, newsletter sign-ups and privacy settings. Thank you.