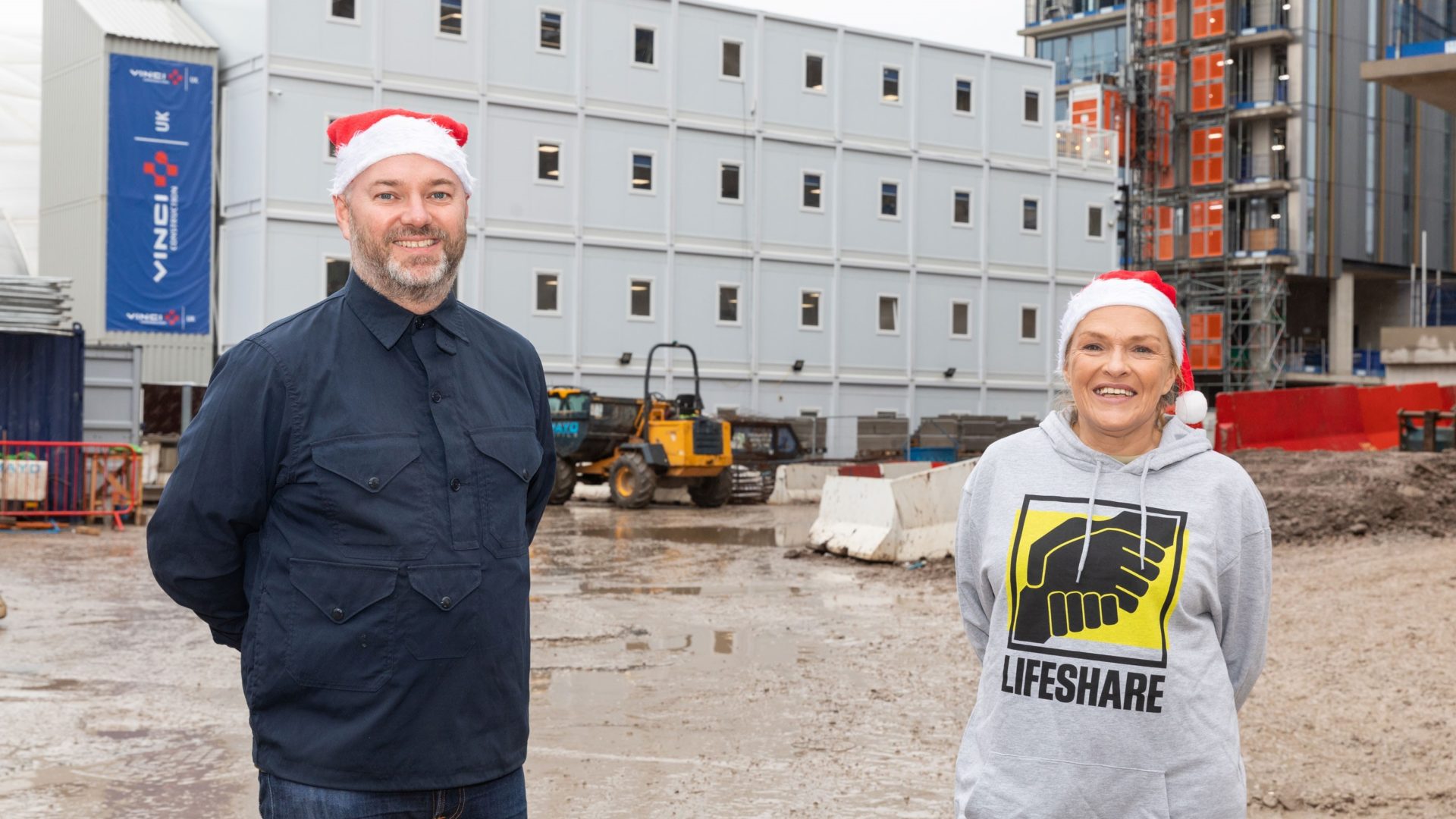 Construction firms have continued to give generously at the end of what has been another challenging year for many people, raising hundreds of thousands of pounds for charity and providing services like hot meals and toys for children.
After Construction Manager, with the help of the Chartered Institute of Building (CIOB), reported about the festive charitable efforts of several firms, more have come forward to reveal their own acts of giving:
Housebuilder Barratt Homes has raised a total of £200,000 for charities across Hampshire, Dorset, West Sussex and the Isle of Wight. In addition to its Community Fund scheme, which donates £1,000 to a different charity each month, Barratt raised more than £134,500 for the Saints Foundation in Southampton.
It also donated £15,000 to the Royal National Lifeboat Institution (RNLI), and £1,000 to Chichester homeless charity Stone Pillow. It also donated £11,000 to Mountbatten Hampshire hospice and £1,000 to sustainable charity the Final Straw Foundation.
BECT Building Contractors
Cardiff-based BECT Building Contractors has donated a collection of toys to the St David's Toy Appeal, which gives gifts to children in Wales. The toy appeal is running a donation stand in St David's Shopping Centre until 22 December.
Vinci Construction UK, developer Muse Developments and client Pension Insurance Corporation have offered Manchester homelessness charity Lifeshare a location for its Christmas Project at its New Victoria site, as well as funding for food and volunteers.
Lifeshare's Christmas Project has run for 34 years and offers homeless people and those in a crisis a place to find hot meals, companionship, medical and personal care, shower facilities, veterinary care and other amenities and aims to reduce isolation. The service was heavily cut down in 2020 and Lifeshare had been struggling to find a suitable location this year, from 23 to 29 December.
Matt Legg, Vinci's project manager for the New Victoria scheme, said: "We'd been chatting with Lifeshare since Vinci started on the New Victoria scheme – wondering how we could help a local-based service. After hearing the possibility that the Christmas Project might not go ahead, it just dawned on us that our construction shuts down for Christmas and all the staff welfare buildings are free and available."