For Safe Working At Height Week 2023, Chris Wraith from Horizon Platforms on the essential health and safety rules to follow when using powered access platforms.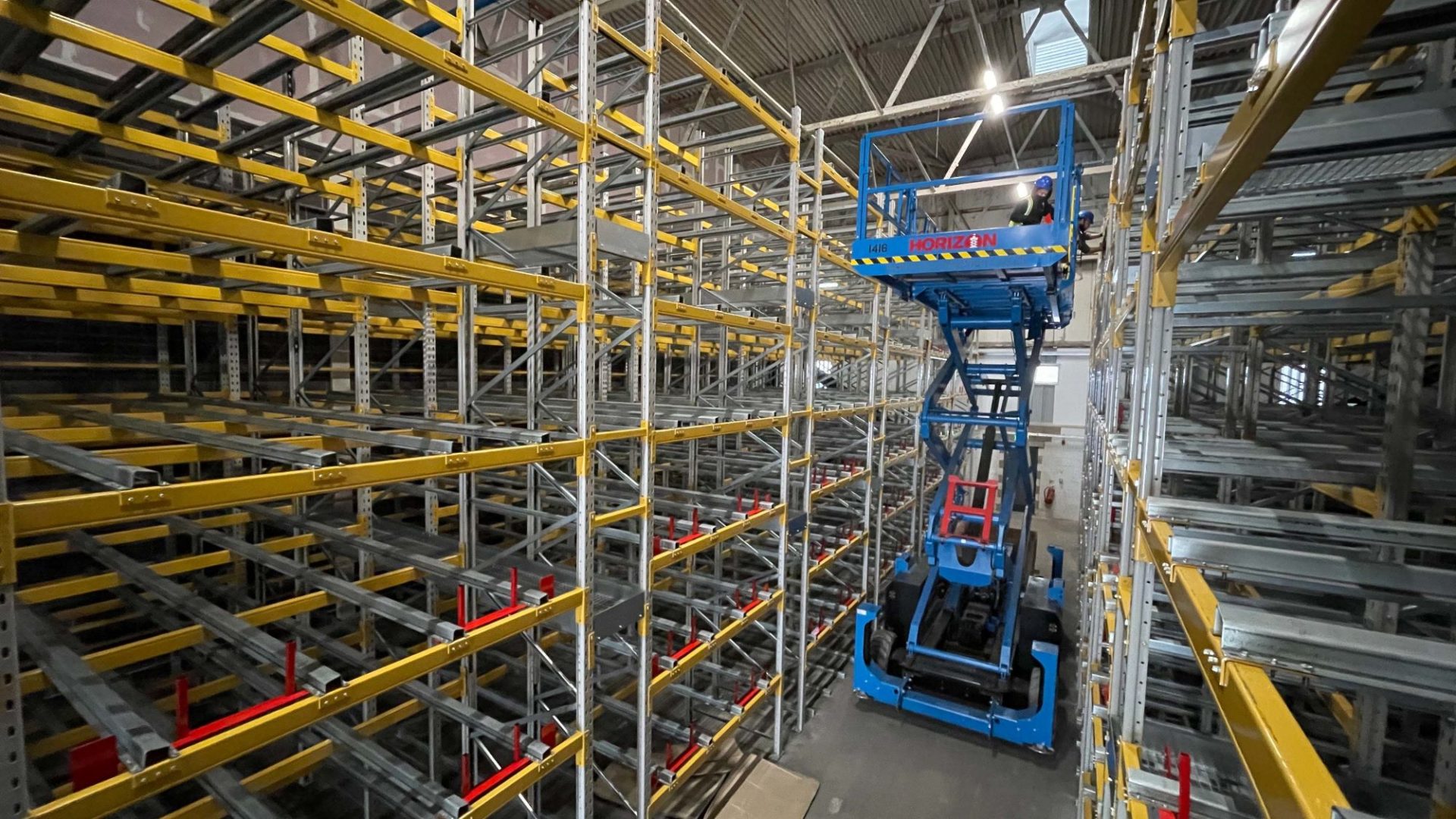 Mobile elevated work platforms (MEWPs) offer a secure way to work at height, designed with dedicated safety regulations for operators and those nearby. Despite this, accidents can still occur, often influenced by various human, environmental, and unforeseen factors. Adhering to health and safety regulations is imperative for any job – and especially when working at height.
We come across instances where PPE (personal protection equipment) is not being utilised as it should. When working at height, PPE is often referred to as PFPE (personal fall protection equipment). While it's assumed that PFPE is a non-negotiable, not everyone may be fully aware of the required safety equipment.
The harness is a body-holding device worn by an individual and has one or two attachment points, usually one on the chest and one on the back, where lanyards can be attached.
These lanyards connect to the safety harness and clip onto the anchor points inside the platform. They should be adjusted in length to ensure the wearer is prevented from being ejected from the platform or getting into a fall situation.
All PPE used at height must be carefully and regularly inspected for faults that may prove hazardous to workers' safety. PFPE inspections should comply with BS EN 365:2004 and BS 8437:2005. PPE must be inspected every 12 months, or more frequently if exposed to extreme environments. Pre-use checks, sometimes called pre-use inspections, should also be completed by the wearer at the beginning of each working shift.
Weather conditions can be crucial when working from height. Work deadlines or not, when working on MEWPs there are HSE expectations you must follow to ensure full safety of workers.
Wind. The wind speed limit for each MEWP can be found on the manufacturer's data plate and in the operator's manual. Many MEWPs are only to be used indoors with a maximum rated wind speed of 0mph.
Snow and ice. These conditions present a slip risk and can also cause damage to the MEWPs and height safety systems, so full inspections should be carried out before use. Freezing conditions can also affect the movement and response of the controls, so it is essential to do pre-use checks of all functions before use in extreme weather.
Thunder and lightning. All outdoor work from height should stop immediately.
A robust risk assessment must be conducted before every job to determine if it's safe to proceed with the work. Undertaking tasks in adverse weather conditions without ensuring it is safe to do so can lead to potential accidents, injuries, or even loss of life, along with legal consequences and reputational damage for the responsible parties. If it's too dangerous, stop.
Other dangerous scenarios
Risk of traffic accidents or collisions
If you are operating your MEWP in a public area, road, highway, or construction site, you should be aware of people and vehicles around you. The International Powered Access Federation (IPAF) Global Safety Report noted 38 incidents involving vehicle or machine collisions in 2022, worldwide.
Overloading platforms
This is extremely dangerous as it could damage the structural integrity of the platform and cause a collapse or result in a MEWP overturning. Preventing an overload can be difficult if you don't know exactly how much weight is too much for your MEWP. Each machine is different and should come with SWL (safe working load) information.
Training
Operators and managers should go through fully accredited MEWP training.
Managers should also undertake health and safety and work-from-height training for the welfare of the operators to ensure risk assessments and rescue plans are airtight and to correctly oversee safe MEWP work. IPAF Powered Access Licences (PAL cards) must be renewed every five years.
Register for free and continue reading
This is not a first step towards a paywall. We need readers to register with us to help sustain creation of quality editorial content on Construction Management. Registering also means you can manage your own CPDs, comments, newsletter sign-ups and privacy settings. Thank you.