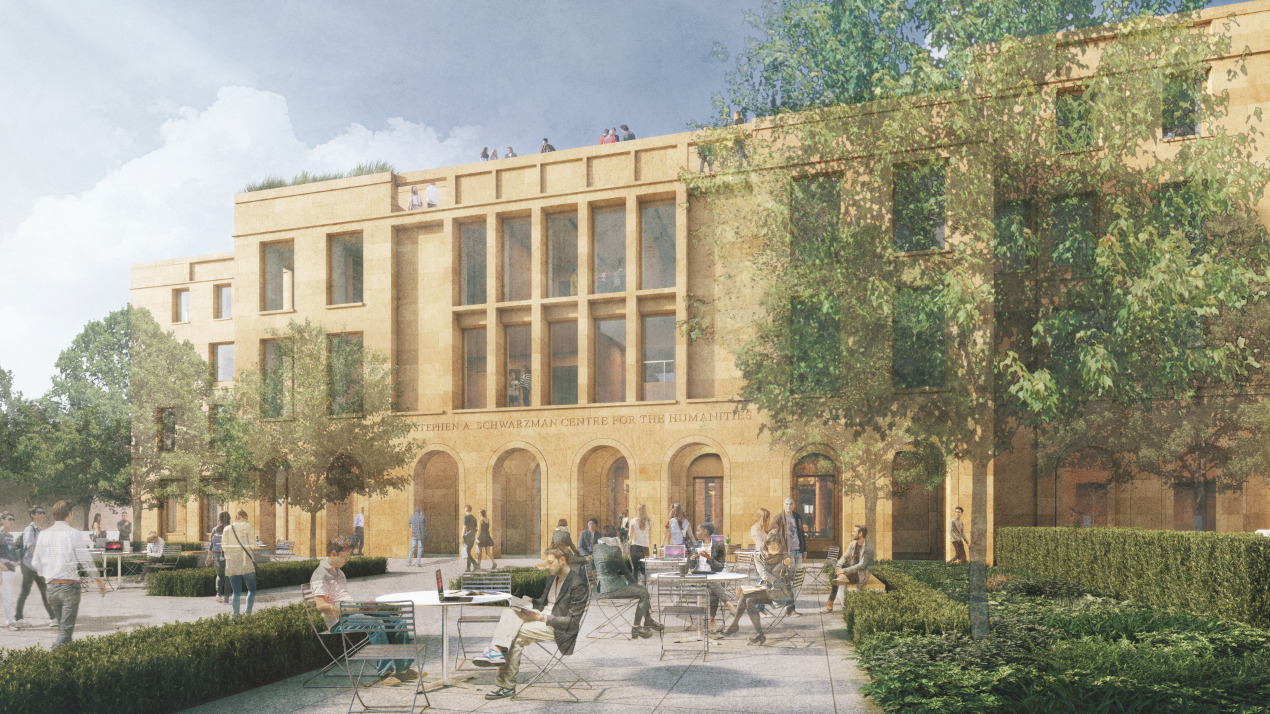 Laing O'Rourke has won a deal to build the new Stephen A Schwarzman Centre for the Humanities for the University of Oxford.
The building will be one of the largest single building projects ever undertaken by the university, and the 12th Laing O'Rourke has undertaken for the university over the past two decades.
The new building will bring nine faculties and institutes and seven libraries and collections into one home, with sustainable, flexible, accessible spaces for graduate, postgrad and post doc learning, research and experimentation.
The building will feature a 500-seat concert hall designed with world-leading acoustic capability, a 250-seat theatre and a film screening area. It will form the centrepiece of the Radcliffe Observatory Quarter (ROQ).
The Laing O'Rourke team, led by Steve Holland, who most recently oversaw delivery of the Oxford Biochemistry Completion project together with the previous ROQ projects, will begin construction of the Hopkins Architects-designed building in autumn 2022. Completion is due in 2025.
Holland said: "Our two decades of delivery with the University of Oxford has allowed us to demonstrate the power of our experience, delivering complex schemes by working in close partnership with our clients. Our plan ensures teaching and learning continues, soft lands construction delivery with neighbouring buildings and maintains public access and engagement throughout.
"The Humanities building will also allow us to draw on our experience of delivering performance spaces. We're currently on site at Soho Place in London nearing completion of a building that houses the first theatre to be built in the West End for 50 years and in Manchester our teams are constructing The Factory, which will become home to the Manchester International Festival.
"The [Humanities] building will be delivered to Passivhaus energy performance standards, utilising our blend of offsite manufacturing capability and direct delivery to enable the certainty required."
Jennifer Makkreel, project director at University of Oxford, said: "Laing O'Rourke demonstrated that they shared the university's vision for the exciting possibilities of the Stephen A Schwarzman Centre for the Humanities and we are looking forward to working with them. They have nearly two decades of experience of collaborative project delivery of complex university buildings, including on the Radcliffe Observatory Quarter site."