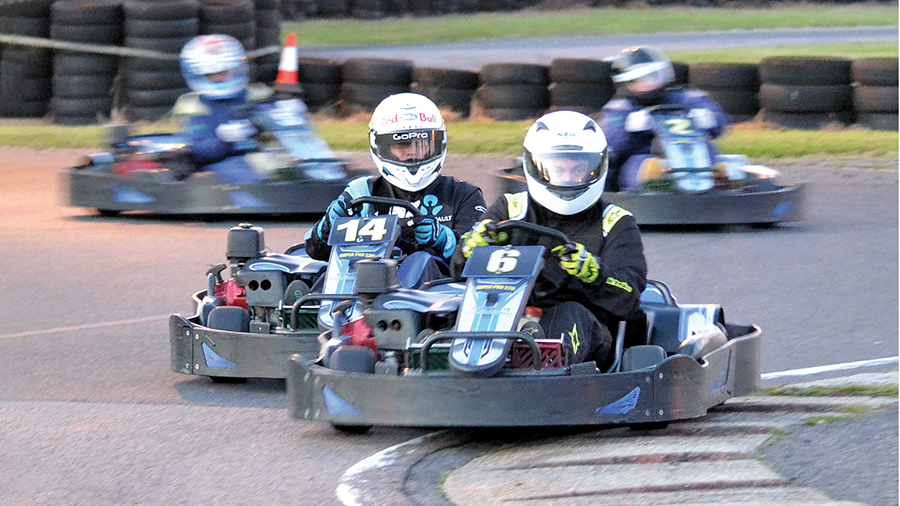 With 14 teams vying for the honour to be crowned the 2021 champions, everyone had a fantastic evening at the Tomorrow's Leaders Maidstone Karting Cup at the Bayford Meadows Kart Circuit, Sittingbourne.
Teams from construction-based companies across Kent came together on 23 September for this annual 90-minute endurance competition, now in its ninth year, with the grit and determination to win the coveted cup along with the accolade of achieving the 'fastest lap' trophy.
From starter's orders it was apparent that the competition was fierce, with everyone initially vying for the top spot – but very soon it became clear that the teams to beat were from BAM, CA Drillers, Willmott Dixon, Invvu, Teampol (event sponsor), WW Martin and London and South East Building Control (LASEBC).
Drama then ensued with LASEBC suffering a puncture, losing at least two laps, which unfortunately they didn't manage to come back from despite some superb driving.
The final three laps proved to be the deciding ones with BAM team 1 and CA Drillers team 2 fighting it out – with BAM eventually the victors by 13 seconds. Third place went to the team from Willmott Dixon.
The fastest lap trophy went to BAM team member Michael Reader.
The race wasn't just about the fastest laps and proficient driving skills though. There were some spectacular crashes this year and the winner of the worst crash went a Perfect Homes team member who managed to completely demolish the tyre barriers on one of the chicanes.
The slowest lap honour went to one of the RIFT team who managed to take 2.30 minutes to navigate the track on one of his rounds – at least 1.5 minutes slower than the fastest lap.
A special mention and thanks go to event sponsor Teampol, which has kindly sponsored the event for the past five years.
This was the Maidstone Tomorrow's Leaders' (TL) inaugural event and hopefully paves the way for many more successful and fun events in the future. TL Hub representative James Sargeant, and TL champions Lindsey Platt, Reagan Williams and Joanna Johnson would welcome anyone who is interested in joining the TL community.