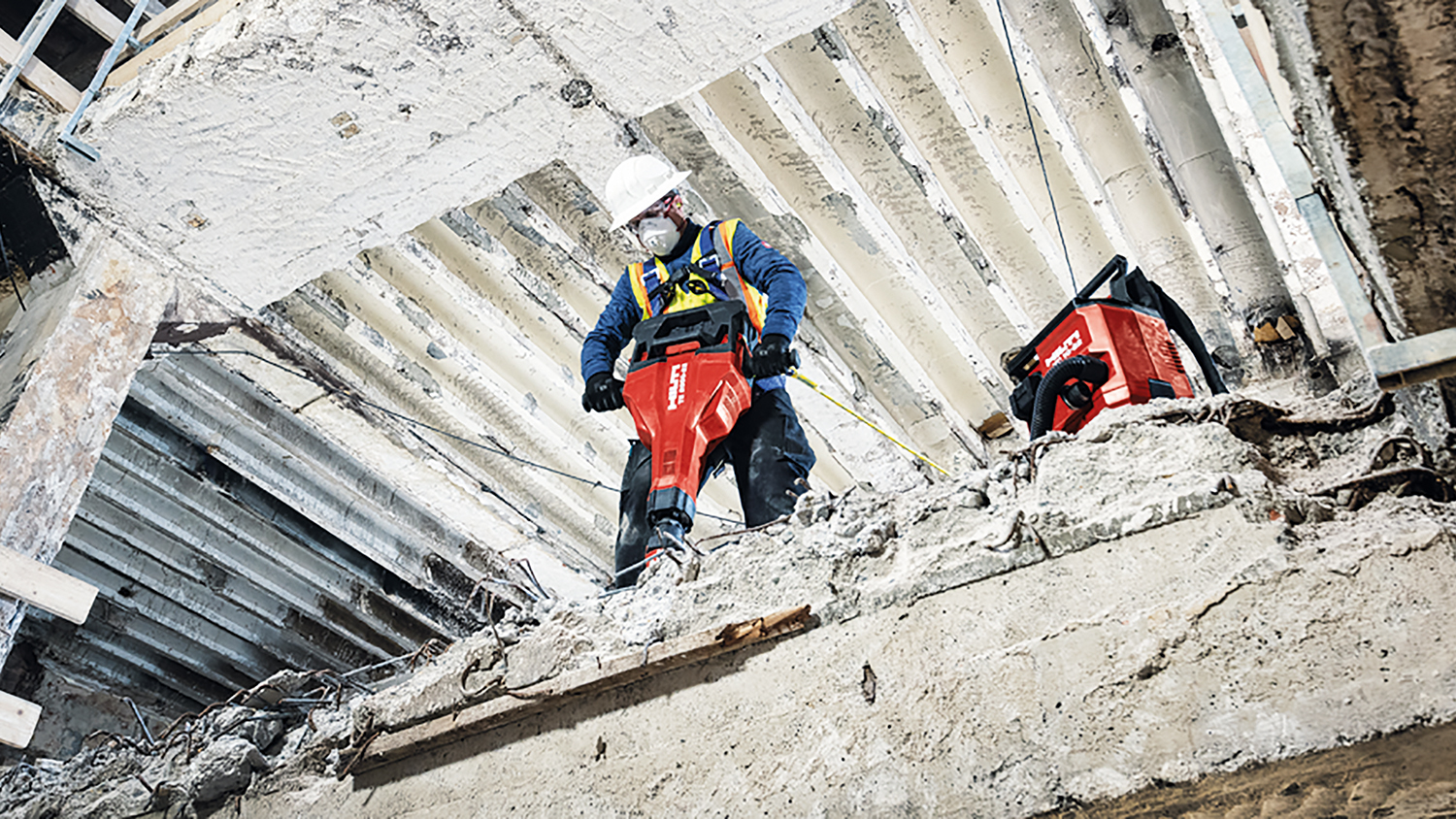 CM takes an in-depth look at Nuron, Hilti's new cordless battery platform. Launched alongside a range of 70 new tools, Nuron promises a combination of better performance, greater efficiency on construction sites, and enhanced worker safety and sustainability
Using handheld tools on a construction site can be a confusing business. A range of different tools running on different platforms can mean a mess of cords, cables and chargers. Batteries go missing or aren't compatible with other similar tools. In the worst case, tools and batteries can end up being thrown away if one or the other ceases to work.
It was partly in order to address this problem that Hilti has created its new Nuron cordless battery platform, launched at the same time as a range of 70 tools designed to run on it. But the Nuron platform offers more than just practicality: Hilti claims it also improves the tools' performance, enhances worker health and safety, and offers construction the opportunity to save money by reducing the number of tools needed on site.
Until recently, Hilti had two main battery platforms to run its cordless tools – a 22V platform and a 36V platform. It also offered a range of tools that run on petrol or cords.
"The vision behind Nuron is that we wanted to get rid of all that," says Sebastiaan Groenhuijsen, head of product management for Hilti in northern Europe. His aim is to be able to offer customers the option to have a fully cordless jobsite. This journey continues in 2023, with 25+ more products expected to join the Nuron range this year.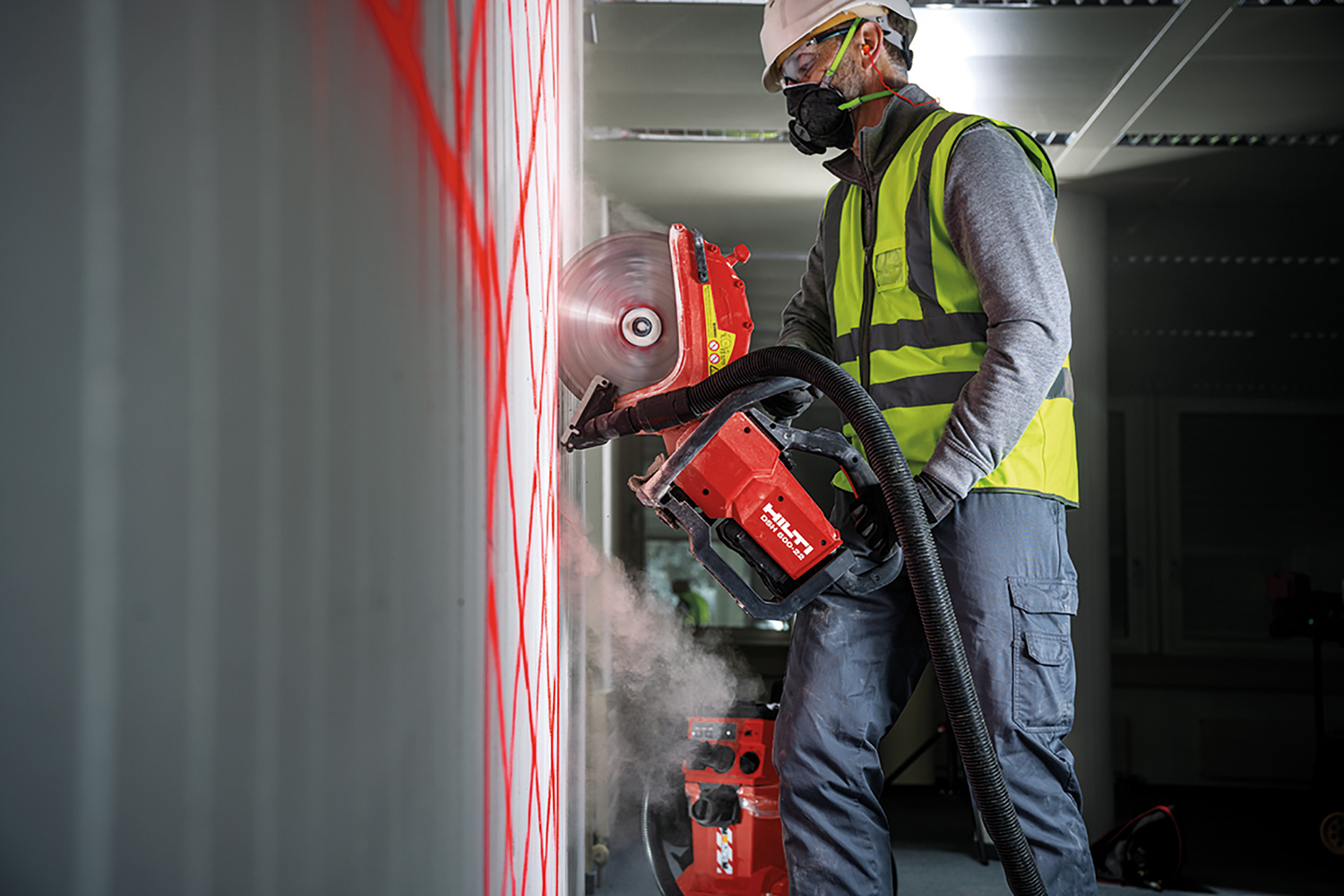 The 22V Nuron battery has a new interface with power connections and a data connection sandwiched in the middle. But how was Hilti able to get enough power out of 22V batteries to power such a large number of tools of varying sizes?
"Compared to what we used to have, this new battery is like night and day. The power that I can draw out of this battery – the watts – is two and a half times as much. That sounds relatively simple. In reality, the heat you create and the materials engineering required to get that to happen is probably the coolest part of this innovation," says Groenhuijsen.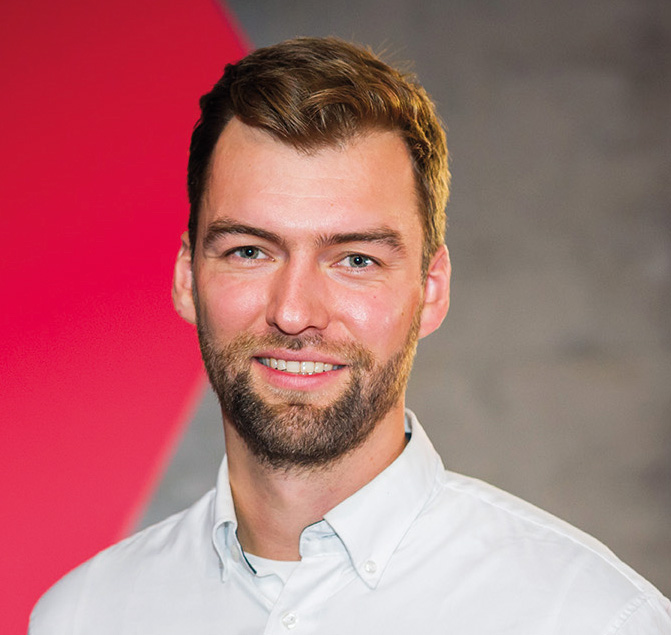 "Compared to what we used to have, this new battery is like night and day. The power that I can draw oiut of this battery – the watts – is two-and-a-half times as much."
Sebastiaan Groenhuijsen, Hilti
"In the past, to get enough power to run a larger tool, I needed to up my voltage from 22V to 36V. Now, with the capability to draw more amps out of Nuron, I can kill 36V and do everything on 22V. Nuron has taken more time and effort but we wanted to build a singular platform that can deliver the full range of power required on site."
There are five different batteries, running from 55Wh (watt-hours) for the smallest (watt-hours measure battery capacity and run time), up to 255Wh at the top end for the larger tools. Meanwhile, the cylindrical internal battery cells receive plenty of protection from chunkier bumpers, while batteries can actively recognise if there is something wrong and essentially shut themselves off.
"Things get dropped on construction sites," says Groenhuijsen. "So we did everything we could to make the batteries as safe as possible when it comes to preventing thermal runaway. We have also made Nuron batteries even better at resisting any kind of exposure to moisture."
In the event that there is a problem with a Nuron battery, the platform's new data-driven services provide peace of mind there too. The batteries are capable of downloading information from every tool they are paired with during that charge cycle.
One battery can remember more than five sets of information during a single charge, storing it on a memory chip. The data port on the battery can relay all of this information to the charger, which itself can remember 80+ sets of information and can upload the data it receives to the cloud via an inbuilt SIM card running on the Edge network.
As a result, for customers on Hilti's fleet management programme, the battery can automatically alert Hilti to any damage to the battery. Hilti will send out a new battery to the customer as well as a box for the customer to send the old battery back for repair.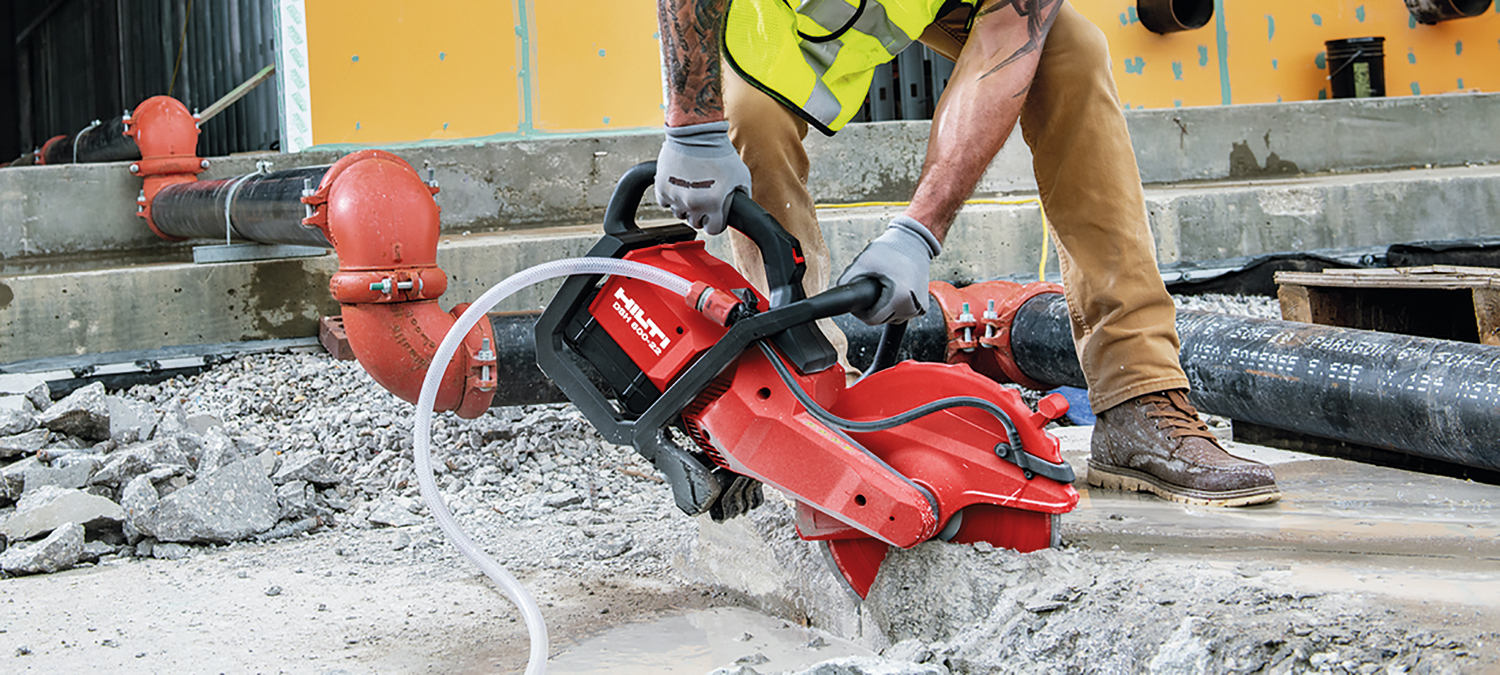 The data also helps Hilti to diagnose any potential faults with tools to allow for their early repair. Not that Hilti is expecting its batteries to break. Some of Hilti's Nuron tools are on a 60-month fleet cycle, and Groenhuijsen expects the batteries to last throughout that cycle.
The Nuron range of tools sees technologies to keep workers safe on site brought to more tools. They include Adaptive Torque Control (ATC), Active Vibration Reduction (AVR) and Hilti's Dust Removal System (DRS). But new to some of Hilti's angle grinders on the Nuron platform is SensTech. SensTech involves putting pressure sensors in the grip of the tool. If the operator loses their grip on the angle grinder for any reason, it shuts off.
Hilti has also used the Nuron launch to refocus on dust management, and now has more dust removal systems available than ever before. This includes an M-class rated cordless vacuum cleaner, a first for the manufacturer.
Groenhuijsen sums up: "Nuron is one platform, with the vision to not only phase out our existing 22V and 36V batteries but also to phase out cords, gas, any other power source in the future. Nuron is the foundation for our vision for a fully cordless jobsite. That vision is now officially starting to become a reality."

This article has been produced by Construction Management in association with Hilti
Register for free and continue reading
This is not a first step towards a paywall. We need readers to register with us to help sustain creation of quality editorial content on Construction Management. Registering also means you can manage your own CPDs, comments, newsletter sign-ups and privacy settings. Thank you.