National Highways has released a visualisation showing how the area around Stonehenge will look once the A303 is buried in a tunnel.
Last week, the government gave formal consent to the construction of a new tunnel under the historic site. The £1.7bn project will create a two-lane dual carriageway for the A303 in Wiltshire, including a two-mile tunnel 200m away from Stonehenge and up to 40m deep.
Campaigners opposed the plans, claiming that the works would be to the detriment of the UNESCO World Heritage site. A High Court ruling in 2021 found that former transport secretary Grant Shapps' decision to allow the tunnel to go ahead was unlawful.
However, following a legal challenge and a High Court ruling against the decision-making process, the tunnel plans are underway once again.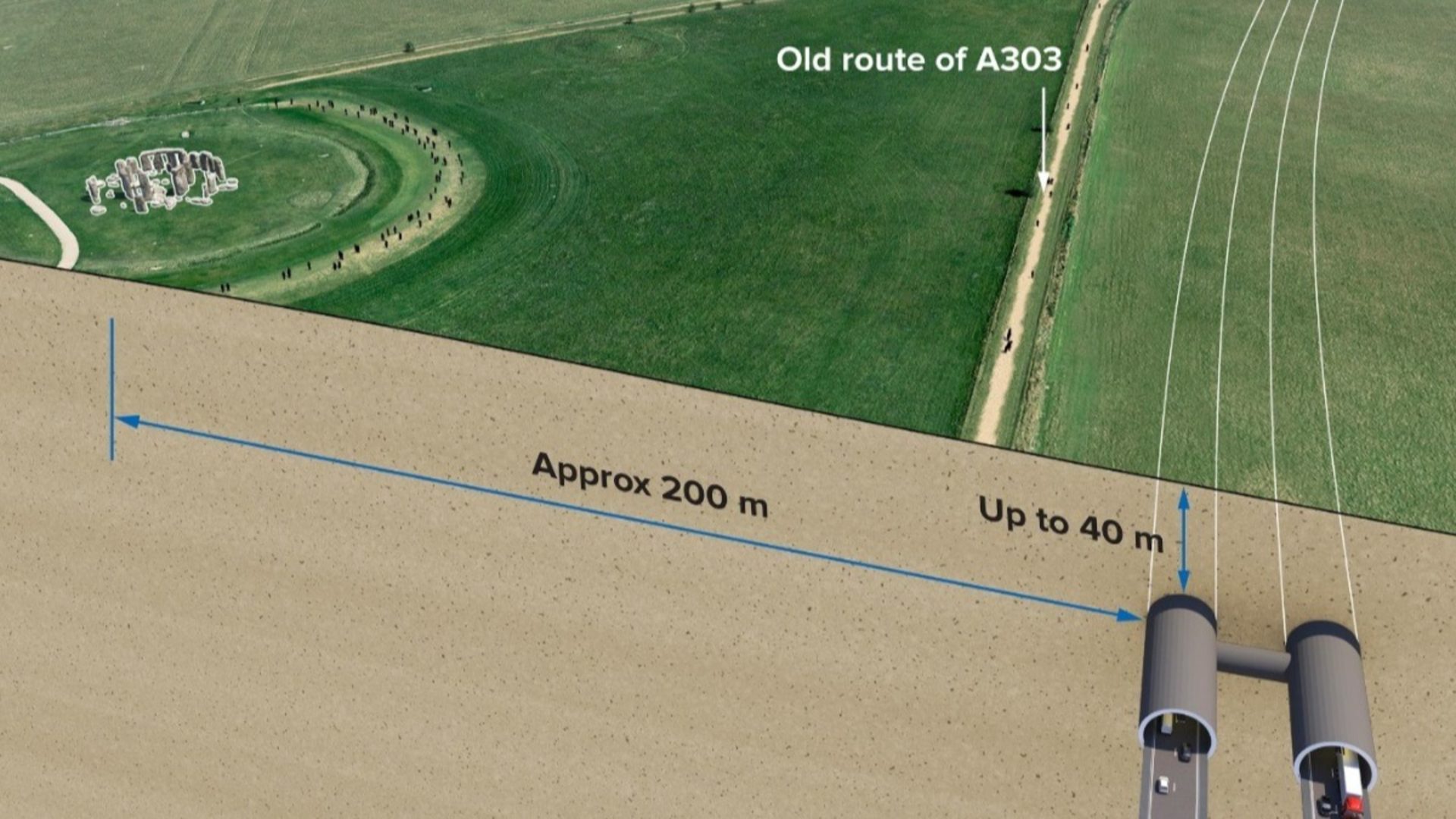 National Highways said the A303 Stonehenge upgrade will include:
eight miles of free-flowing dual carriageway between Amesbury and Berwick Down;
a tunnel at least two miles long underneath the World Heritage Site, closely following the existing A303 route, but a further 50 metres away from the Stonehenge monument, avoiding important archaeological sites, and avoiding intrusion on the view of the setting sun from the stones during the winter solstice;
a new bypass to the north of the village of Winterbourne Stoke;
junctions with the A345 and A360 either side of the World Heritage Site
There is now a six-week period in which parties can lodge an intention to legally challenge the decision to allow the tunnel to proceed.
National Highways last year awarded the £1.25bn tunnel and main construction works contract to the MORE joint venture. The JV comprises FCC Construcción, WeBuild and BeMo Tunnelling.