On World Mental Health Day, the National Association of Women in Construction is encouraging construction organisations to bolster the workplace support offered to female employees during pivotal stages of their careers to improve mental wellbeing statistics and avoid the loss of skilled female talent from the industry.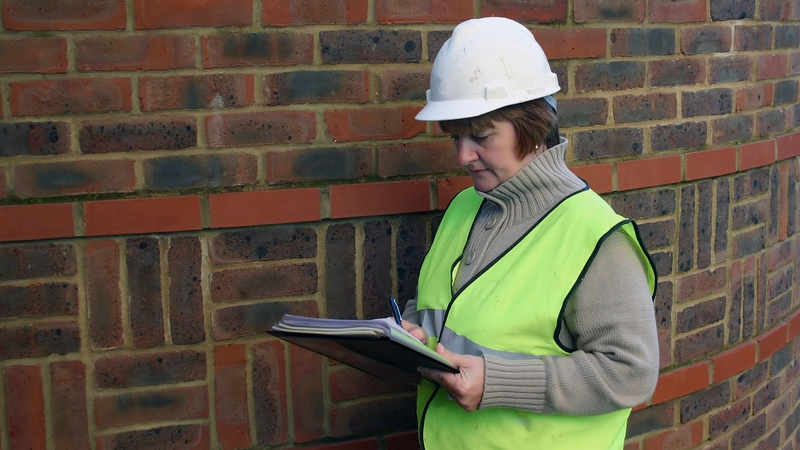 It is no secret that women remain a minority in the industry, particularly in trade-based roles, in which the Smith Institute reports they still represent just 1% of construction workforces.
Although it is gradually narrowing, the gender disparity in construction remains far greater than in any other industry. The success of positive efforts to buck that trend from organisations serving the industry – including the National Association of Women in Construction (NAWIC) and Women into Construction – means that the increasing percentage of women employed in all forms of construction is showing little sign of slowing.

The well-known physical demands of certain construction-based roles may still deter some women (and men) from entering or maintaining careers in construction. However, women seeking a career of longevity in the industry face additional (and less commonly reported) barriers to maintaining their chosen career paths as a result of inadequate and avoidable working conditions that impact both their mental wellbeing and ability to do their jobs properly. Those barriers are often characterised by:
poor site facilities (without female toilets or designated sanitary bins or female hygiene spaces),
ill-fitting workwear (including PPE),
poorly designed equipment and tools (intended and marketed for use by men),
inadequate workplace policies, and
inflexible working practices.
Such working environments are likely to be particularly problematic for women experiencing menopausal and peri-menopausal symptoms.
Breaking the stigma around menopause
Despite receiving more media coverage in recent years than ever, open discussions surrounding 'menopause' in the workplace still bring discomfort to many. According to a report into women in construction (produced by the Fawcett Society and sponsored by Wates Group):
one in 10 women who worked during the menopause left a job due to
their symptoms; and
eight in 10 women say their employer had not shared information,
trained staff, or put in place a menopause absence policy.
As more women (of differing ages) join the construction industry, organisational infrastructures will need to adapt to ensure that they are equally as capable of supporting the wellbeing of female employees – and at all stages in their careers – as they are of males to ensure that the female talent being attracted to the industry is not short-lived.
Known symptoms of menopause include a deterioration in mental health and difficulties with memory, sleeping and concentration – all of which are known to affect workplace performance.
Construction organisations that are actively tackling the societal stigma surrounding menopause in the workplace and are providing employee-focused support for those suffering from menopausal symptoms are likely to be better equipped to:
mitigate the adverse effect of menopause upon their female employees' productivity; and
retain their female employees beyond the menopause.
Any organisations that continue to offer inadequate support for women suffering from symptoms of menopause not only risk an immediate decline in workplace productivity and consequential turnover, but may also influence longer-term departures of skilled female workers from the construction industry.
The incentive for fostering a supportive and competent workplace environment for women at all stages of their careers – not least during menopause – is therefore clear. If proactively responded to, the introduction or development of female-centred workplace improvements which address the poor workplace conditions outlined above are capable of supporting the efforts of the industry as a whole to encourage more women – of all ages – to embark upon (and maintain) careers in construction.
This piece was authored by Olivia Jenkins, Rashida Rajkotwalla and Kathryn Kelly on behalf of NAWIC (Midlands), a not-for-profit organisation aimed at supporting women in construction through their careers.
Register for free and continue reading
This is not a first step towards a paywall. We need readers to register with us to help sustain creation of quality editorial content on Construction Management. Registering also means you can manage your own CPDs, comments, newsletter sign-ups and privacy settings. Thank you.