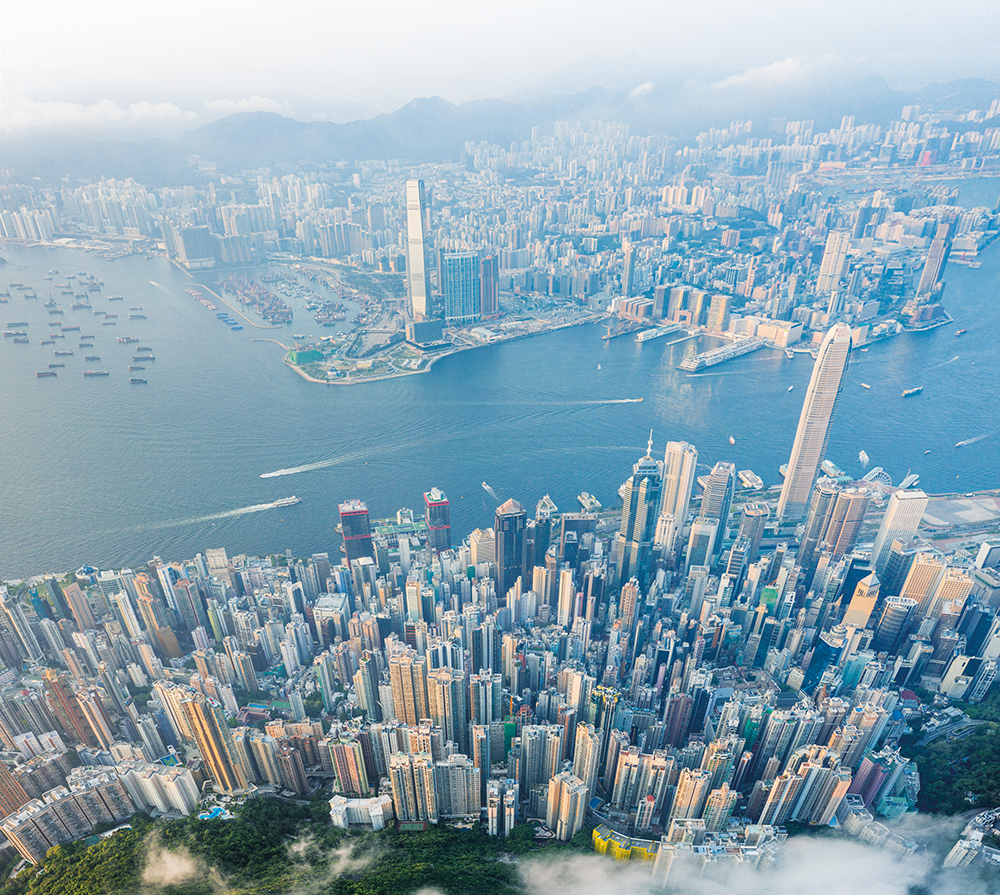 The former colony wants to improve its poor safety record and has asked for help from British specialists. Rod Sweet explains.
After a recent increase in construction fatalities, the Hong Kong Construction Industry Council (CIC) has decided to develop a Design for Safety (DfS) management system. It is requesting insights from industry professionals in UK and Singapore to make sure it is tapping into the best international practices.
DfS is the process of identifying potential hazards at the start of design work to mitigate risk better throughout a construction project. The CIC believes a good understanding of DfS can help improve morale and productivity, prevent injuries and illness among workers and the public, and deliver timely and cost-efficient projects.
It set up a DfS Task Force in May 2020, and appointed Arcadis in June 2021 to review and develop the future DfS management system in Hong Kong.
"Projects should adopt a 'carrot and stick' approach to health and safety, using KPIs to recognise and reward good behaviour."
Stephen Coppin, CIOB
"The plan is to develop a DfS management system for all construction projects, with reference material and training," explains Alex Katsanos, partner and head of business advisory for Hong Kong & Macau at Arcadis.
In Hong Kong, current DfS practices are based on the UK's 'Safety in Design' approach, shown in the Construction Design and Management (CDM) 1994 model. Its first CDM model was implemented in 2004, while in 2016 the Hong Kong Development Bureau published Guidance Notes of Design for Safety and Worked Examples of Design for Safety.
While these existing models brought positive changes, statistics from the city's Labour Department reveal that fatalities have increased over the past three years.
"This indicates that there is a long road ahead to improve the adoption of DfS within the industry and to achieve an effective safety culture," says Katsanos.
As with many countries, construction is one of the highest risk industries in Hong Kong. Every year, a majority of workplace accidents happen due to unsafe work practices. While enforcement bodies are inclined to hold the client or developer fully responsible for project safety, there are limits to what they can do to ensure the safety across the project life cycle.
DfS supports a collaborative risk management approach that requires the involvement of all the dutyholders and stakeholders of each stage of the project, from design through to demolition, identifying risks and solutions. They are also responsible for reporting any hazard and associated risk or non-conformance they observe.
"The same principles apply for CDM in the UK and DfS in Hong Kong and Singapore: ensuring the right information is provided to the right people at the right times through the project life cycle," says Stephen Coppin, chair of the CIOB health, safety and welfare group.
"Clients should provide a clear brief on health and safety requirements at the start of a project and assign responsibilities, using the principles of 'RACI': responsible, accountable, consulted and informed.
"Projects should adopt a 'carrot and stick' approach to health and safety, using KPIs to recognise and reward good behaviour."
Arcadis has launched a structured survey for respondents in Hong Kong, the UK and Singapore to learn about and assess the current application of DfS or its equivalent in those places.
"Responses so far indicate that the benefits of DfS are hindered by insufficient resources and time, lack of clarity in the demarcation of responsibilities, and lack of priority of health and safety in business decisions," says Katsanos.
"But we welcome further insights and information on best practice to help shape the future of DfS in Hong Kong."
Register for free and continue reading
This is not a first step towards a paywall. We need readers to register with us to help sustain creation of quality editorial content on Construction Management. Registering also means you can manage your own CPDs, comments, newsletter sign-ups and privacy settings. Thank you.