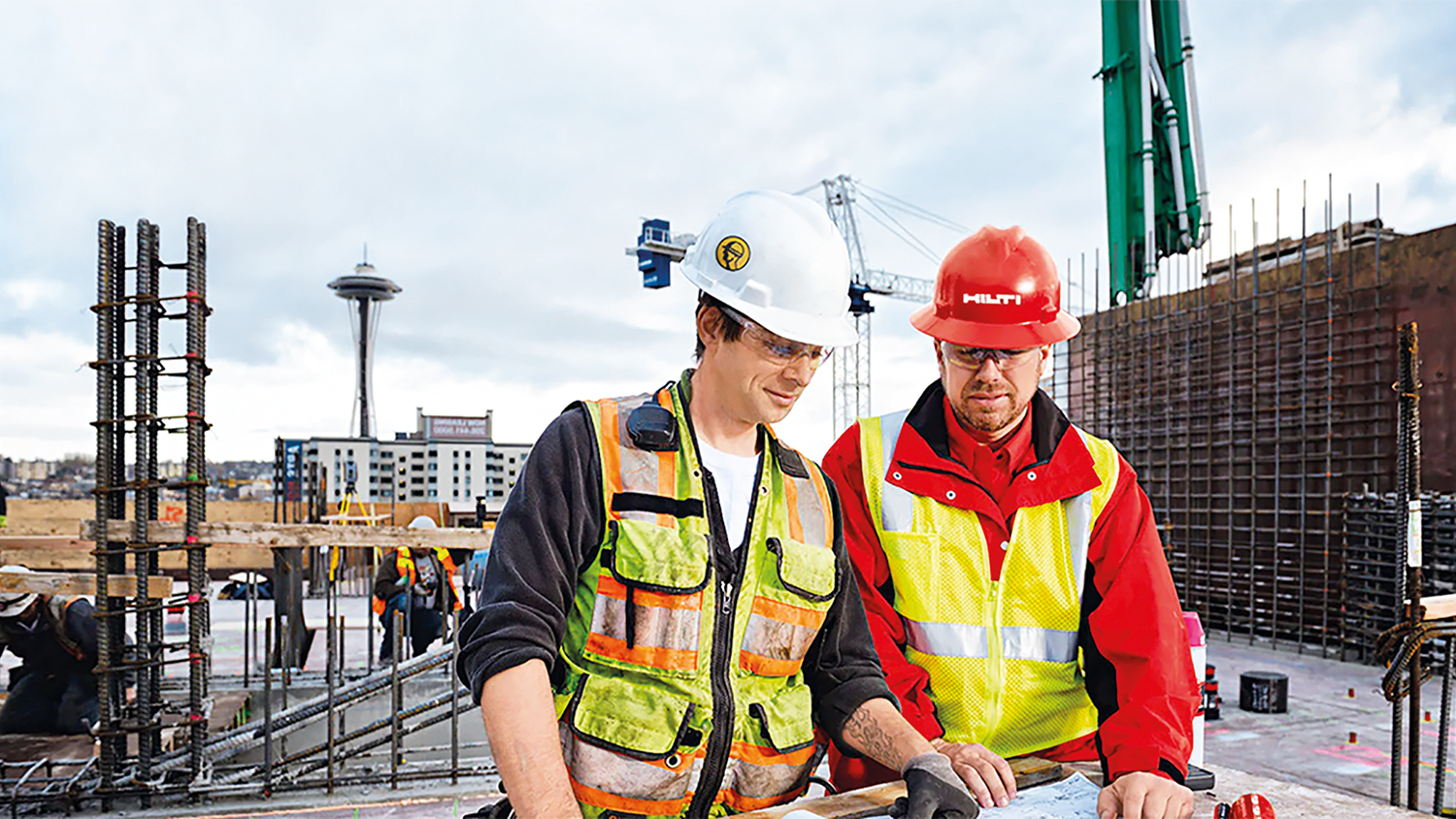 San Francisco-based tech firm Fieldwire was bought by Hilti to help address the built environment's productivity problem. Hamish Champ finds out how it works.
The construction industry is well aware it has a productivity issue. The problem is illustrated by well-researched figures that show a typical craftsperson spends just 30% of their working day on what we like to call 'direct wrench time'. The rest is taken up with 'field coordination' – that is to say, preparing for a job, transitioning, waiting for material, equipment or information.
Other issues holding construction back include a reliance on paper-based documentation, poor communication and hit-and-miss progress reporting.
Such challenges are what Fieldwire, the San Francisco-based construction technology company which Hilti bought in 2021, was created to address.
Founded in 2013 by former video games designer (and ex-French paratrooper) Yves Frinault and Javid Singha, a supply chain management graduate from MIT, Fieldwire offers an easy-to-use software solution that enables customers to improve onsite productivity, and more besides.
Since it launched, Fieldwire has proved to be a big hit with users. Why? Well, those involved in delivering a project often struggle with a number of issues – design problems, communications glitches, reporting challenges etc – which can potentially delay a scheme's successful delivery.
They need a single source of truth, guiding them through the process, helping them best manage their teams in the field.
Fieldwire fulfils this need. It gives customers the ability to access up-to-date information on the go, whenever they need it, helping them to plan and manage work through a process of effective communication, and easy-to-access documentation. 
Says Fieldwire business owner Gordon Hunter: "At Hilti we already provide customers with high-quality tools, together with a support network, that significantly improve their productivity. We also believe the key to driving productivity improvements in the construction industry is greater use of software and digitalisation, reducing the reliance on paper plans and improving communication between teams in the office and in the field.
"This is why we decided to extend Hilti's offering into software by acquiring Fieldwire."
In adopting better and more capable solutions, such as those offered by Fieldwire, the construction sector has a great opportunity to improve. Time saved is just one of Fieldwire's benefits. Research shows that customers using Fieldwire saved between five and 10 hours per worker per week. Saving time, using it more efficiently, is hugely important in a project's development and viability.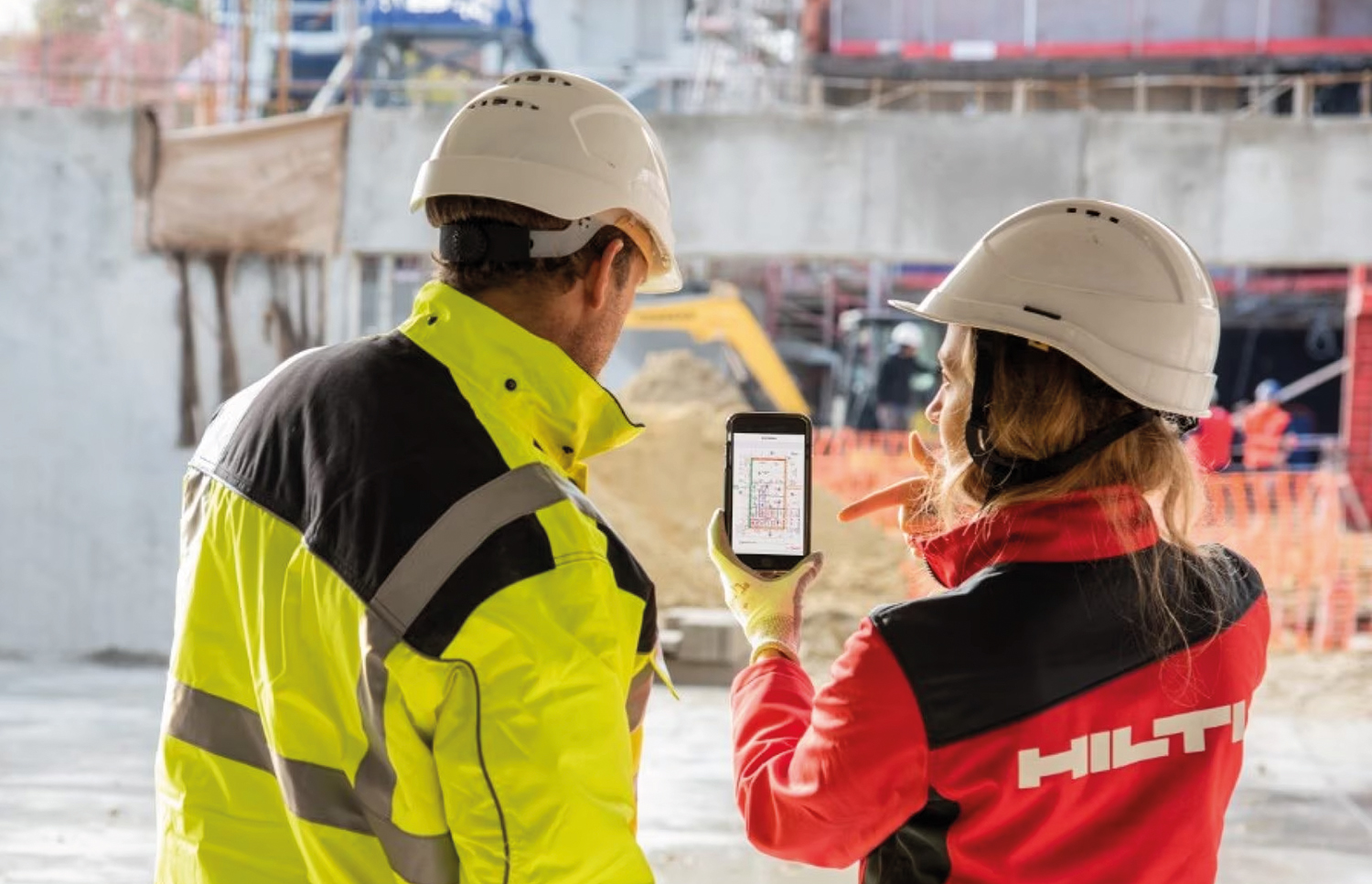 One such business is Midlands-based contractor Speller Metcalfe, which has been using the service for the last six years: "Any new technology means investment – both in time and money – but we have recouped it in spades with Fieldwire," says Laurence Speller, process manager and trainer at Speller Metcalfe.
He continues: "On average, we think our sites are saving around eight hours a week in rolling out processes and undertaking quality inspections. That is a whole working day on site, every week, and it means that time can be put to use elsewhere."
As well as time savings, Fieldwire empowers companies to work within the array of regulations that are applied in jurisdictions around the world. The software smooths the compliance process, since a contractor will have access to all the regulatory information they need.
Being able to demonstrate to clients and to building owners that a project has been completed properly – the golden thread element – is paramount.
Managing the supply chain
Transparency is another of Fieldwire's benefits. When a building's owner deploys the software, they can see what's happening at the subcontractor level. In turn, subcontractors can run the system to oversee and manage construction crews, as well as work they need to do on their own. Meanwhile main contractors can use it to communicate the key bits of information and organise a project in the way they want.
Fieldwire is effectively a one-stop shop for project management in the field, says Hunter. "It enables users to see plans and markups easily and provides access to BIM documentation and 3D drawings. Fieldwire means better task management, easy messaging and the creation of checklists that reflect the needs of the job. Users can create custom forms and files and log images, ranging from ordinary photos to 360-degree images and video clips."
It helps that Fieldwire is easy to operate, says Niels Goos, Hilti's head of marketing for northern Europe. "Its design is based on being user friendly and, while we have a 24/7 customer support team on call, even without such assistance a customer can get to grips with it inside just a few hours. It's that intuitive."
One of the key advantages of the product is its adoptability. Fieldwire can be scaled up through a whole company within four weeks if required; it's that simple to put in place, thanks to a series of tutorials which guide a new user, step-by-step, through the process.
Adds Hunter: "How long it takes you to get on board just depends on how quickly you want to get up and running with the technology.
"We regularly hear that those using Fieldwire day in, day out, really enjoy the experience. We know it saves our customers time and money, helping them deliver their projects to the satisfaction of everyone.
"These are our value propositions. We are very proud of them."
Register for free and continue reading
This is not a first step towards a paywall. We need readers to register with us to help sustain creation of quality editorial content on Construction Management. Registering also means you can manage your own CPDs, comments, newsletter sign-ups and privacy settings. Thank you.