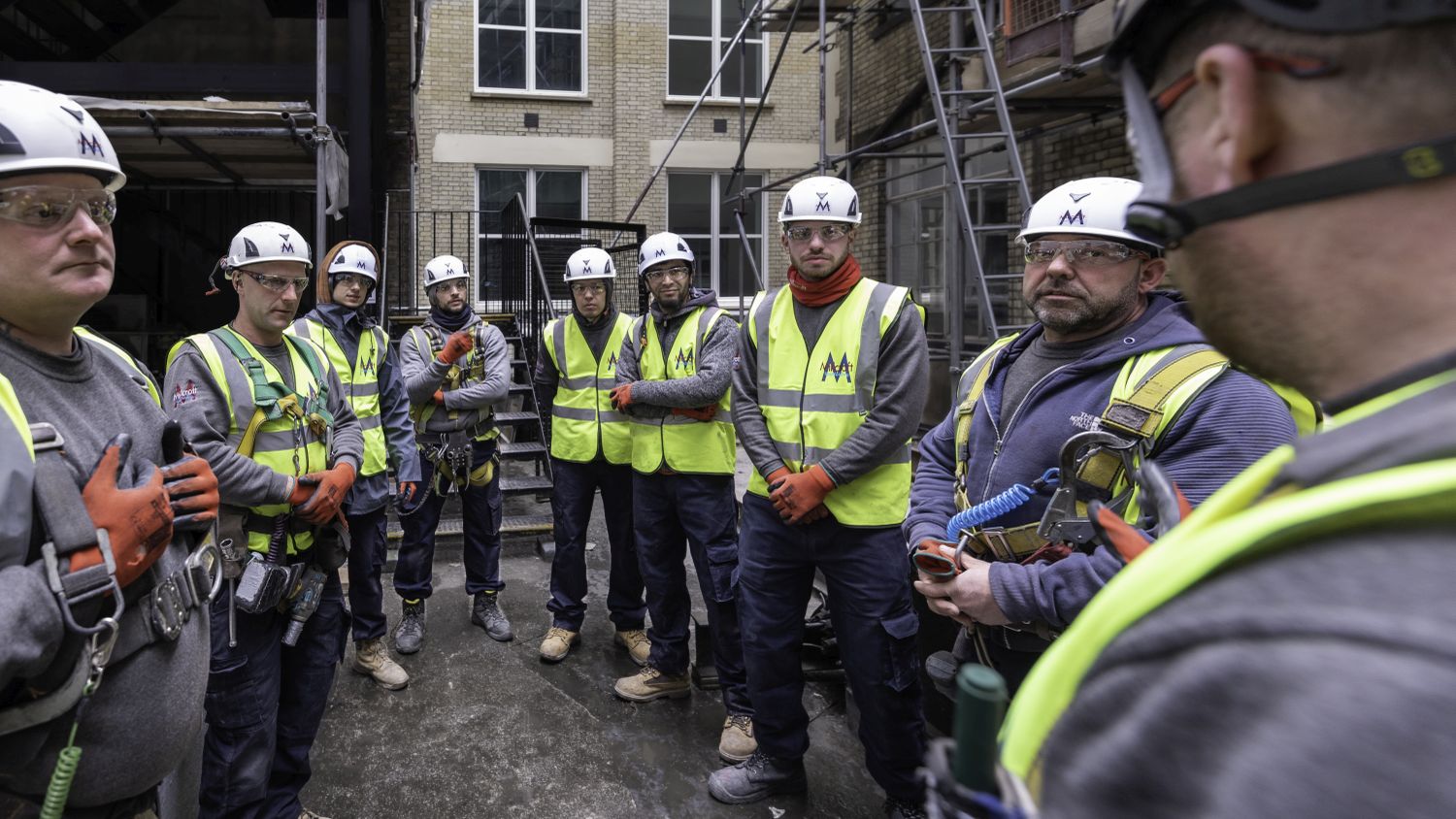 A supportive company culture should not be dismissed as 'woke' – it's critical to improving mental wellbeing, says Mike Wright.
It's not unusual for the Mail Online to cause controversy. This week, however, the site sank to a new low by referring to construction workers as 'woke' for talking about their feelings.
The headline was stirred by a survey of 2,000 construction professionals, in which two-thirds said they regularly talk to friends and colleagues about their feelings. In an industry where there are two suicides every day, talking openly about how we're feeling should be heralded as an achievement, not derided.
Changing mental health perceptions
Here at Millcroft, we have worked hard to change perceptions about mental health. We want to encourage a healthier, more inclusive construction industry.
Our mental health awareness journey began two years ago when we devised our mental health training. The initial workshop session with 12 members of the team was an eye-opener. We learned how poor mental health affects so many colleagues within their own circle of family and friends. We rolled the programme out to every member of the team, shared it with clients and followed it up with the appointment of a mental health champion and mental health first aiders.
The training programme now forms part of the induction process for each member of staff – and we maintain that awareness with toolbox talks.
We have also provided employees with a copy of John Timpson's A Guide to Mental Health at Work. This is a book designed to help staff and leaders understand the symptoms of poor mental health, support their colleagues, and learn self-help techniques. It's a great starting point for any company that wants to prompt the conversation about mental health and support their team. All profits go to the Heads Together charity.
Millcroft sent the books, along with a letter, to every employee, to mark the beginning of Mental Health Awareness Week (MHAW) in May. The letter highlighted that work-related stress accounts for more than half (57%) of all working days lost to ill health in the UK. More than 600,000 workers reported symptoms of stress, depression, or anxiety during the past 12 months.
They are staggering statistics and a mental health quiz we did with our team indicates that most construction professionals are still unaware of the scale of the problem. That's why the most important message is that poor mental health can affect any of us, at any time.
Far from being 'woke', a company culture that encourages talking to colleagues, understanding symptoms and seeking support – personally or for someone else – is critical to bringing suicide rates down and improving wellbeing.
Mike Wright is group head of HSEQ (Health, Safety, Environmental & Quality) at Millcroft Services
Register for free and continue reading
This is not a first step towards a paywall. We need readers to register with us to help sustain creation of quality editorial content on Construction Management. Registering also means you can manage your own CPDs, comments, newsletter sign-ups and privacy settings. Thank you.