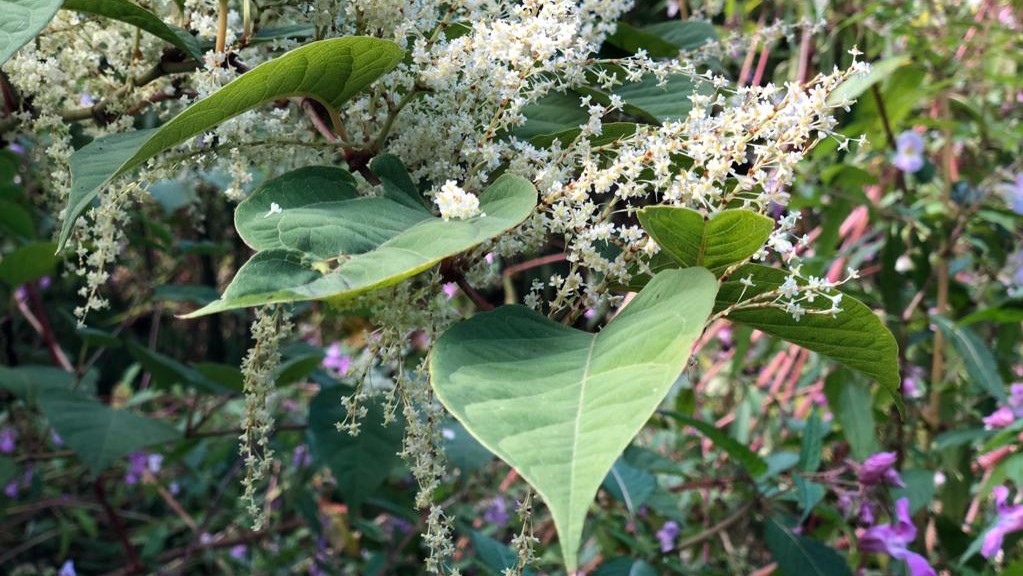 Drying out Japanese knotweed has a 100% success rate in killing it under lab conditions, a new study by Aecom, the National University of Ireland, Galway, and the University of Leeds has found.
The study concluded that the removal of moisture could act as a potential control strategy for smaller infestations of the invasive weed.
It found that incorrect herbicide treatment cannot control the growth and regeneration Japanese knotweed, but that fully drying the plant material in a lab environment allowed it to be returned to the soil without risk of regrowth. The research also showed that if there are no nodes attached to the rhizomes, there is no regeneration.

Japanese knotweed can grow up to two to three metres in height and is able regenerate from small fragments of plant material. It stubbornness means that it can cause problems with mortgage acquisition in the UK.

The study, published in the journal PeerJ today (12 August 2021) investigated the ability of crowns (underground mass from which rhizomes and shoots emerge) and rhizomes with different numbers of nodes to regenerate successfully from three sites in Yorkshire and Lancashire in the north of England. Two of the sites had been subject to herbicide treatment for two years prior to sampling and the third site had no history of herbicide treatment.
The study found that the success of regeneration is related to plant fragment size, with larger fragments more likely to successfully regenerate and, for rhizomes, if there is no node, there is no regeneration. It was also found that the removal of moisture on living material resulted in 0% regeneration after plant material was dried and replanted.

Senior author of the study, Dr Karen Bacon, lecturer in Plant Ecology, Botany and Plant Sciences, Ryan Institute, NUI Galway, said: "Japanese knotweed is one of the most invasive plant species in the world and has major negative impact on ecology and biodiversity. The findings of this study that showed virtually no difference between the regrowth of treated and untreated Japanese knotweed samples suggest that herbicide treatment, which is often the most suitable approach to tackle the species, is not always being done effectively.

"We also show clearly that the size of the plant fragment is critical to the initial regrowth, with smaller fragments producing much smaller regrown plants. Additionally, if there are no nodes, there is no regeneration, which may suggest potential management strategies in the future. This also highlights that small infestations and plants should not be viewed with the same concern as larger ones and that rapid management should be a goal of tackling this problematic species."

Dr Bacon added: "Our finding that the removal of moisture has a 100% success rate on killing Japanese knotweed plants and preventing regrowth after they were replanted also raises an important potential means of management for smaller infestations that are common in urban environments. This requires additional field trials, which we hope to undertake in NUI Galway soon."

Dr Mark Fennell, associate director at Aecom and co-author of the study, said: "Our latest research sought to add to existing knowledge about how to manage and remove Japanese knotweed. Our key finding, that drying out the plant effectively kills it, should provide reassurance to landowners that the plant is not as indestructible as is often stated. While this invasive species remains a problem plant that can have a negative impact on biodiversity, our research provides a better understanding of the plant, paving the way for the development of more efficient and cost-effective ways of dealing with it. We hope our research helps to challenge some of the popular stigma that surrounds Japanese knotweed."

Dr Karen Bacon and Dr Mark Fennell are both members of the Japanese knotweed specialist group advising the Royal Institute of Chartered Surveyors. The new guidelines are currently out for public consultation with the hope that final versions may be released later in the summer or early autumn.