In this CPD, Knauf Insulation examines how housebuilders can find their optimal route to Approved Document L compliance, while continuing to close the broader performance gap.
In 15 June 2023, the grace period for compliance with the updated Approved Document L (Part L) of the Building Regulations for England ended, after coming into effect the previous year. The regulations address the conservation of fuel and power and apply to all building projects in England. Their aim is to lower the operational carbon emissions of new homes, raise fabric efficiency standards and introduce a new level of quality control.

What you will learn about in this CPD
How to comply with new carbon emissions standards
What the rules say
Examples scenarios
All new homes must now produce 31% fewer operational carbon emissions than required in the previous 2013 regulations. This can be achieved through any combination of fabric, heating systems and renewable technologies.
The regulations act as a 'stepping stone' towards a 75% target by 2025 outlined in the Future Homes Standard.
New 'primary energy' metric
Part L raises energy efficiency standards, by introducing tighter limiting U-values for new fabric elements and air permeability in new builds (see table below left).
Housebuilders must also ensure new homes meet targets for:
primary energy – a new metric, influenced by fabric and fuel;
emissions – influenced by fabric and fuel; and
fabric energy efficiency – influenced by fabric only.
U-values for new fabric elements in new dwellings
| | | |
| --- | --- | --- |
| | Approved Document L 2021 W/(m2K) | Approved Document L 2013 W/(m2K) |
| Roof | 0.16 | 0.20 |
| Wall | 0.26 | 0.30 |
| Floor | 0.18 | 0.25 |
| Party Wall | 0.20 | 0.20 |
Part L defines 'primary energy' as energy from renewable and non-renewable sources that has not undergone any conversion or transformation process.
Housebuilders can meet the 'emission' and 'primary energy' target rates through a combination of fabric and fuel. However, insulation must be used to meet a home's target 'fabric energy efficiency' rate.
All three target rates must be calculated using the latest version of the government's Standard Assessment Procedure (SAP), via the latest SAP software.
Housebuilders must now demonstrate continuity of insulation, using a new Buildings Regulations England Part L (BREL) report. Two BREL reports must be submitted for a new build:
design stage BREL: showing that the house specification has the potential to meet its target rates; and
as-built BREL: showing that the target rates have been met.
The as-built BREL report requires photographic evidence to show thermal continuity and quality of insulation.
The photos must show typical details of the build, such as insulation at external door thresholds and junctions. Photos must be digital, stamped with geolocation, date and time, and be of high enough resolution for auditing purposes.
This increased scrutiny indicates a clear shift towards measuring real home performance. While the immediate focus is on energy efficiency, housebuilders will soon need to consider the bigger picture, including factors such as fire safety and low-embodied carbon.
How does the bigger picture look?
The 2018 Independent Review of Building Regulations for Fire Safety (the 'Hackitt Review') recommends an 'outcomes-based approach to regulations', with guidance focusing on informed assessment and demonstration of safety.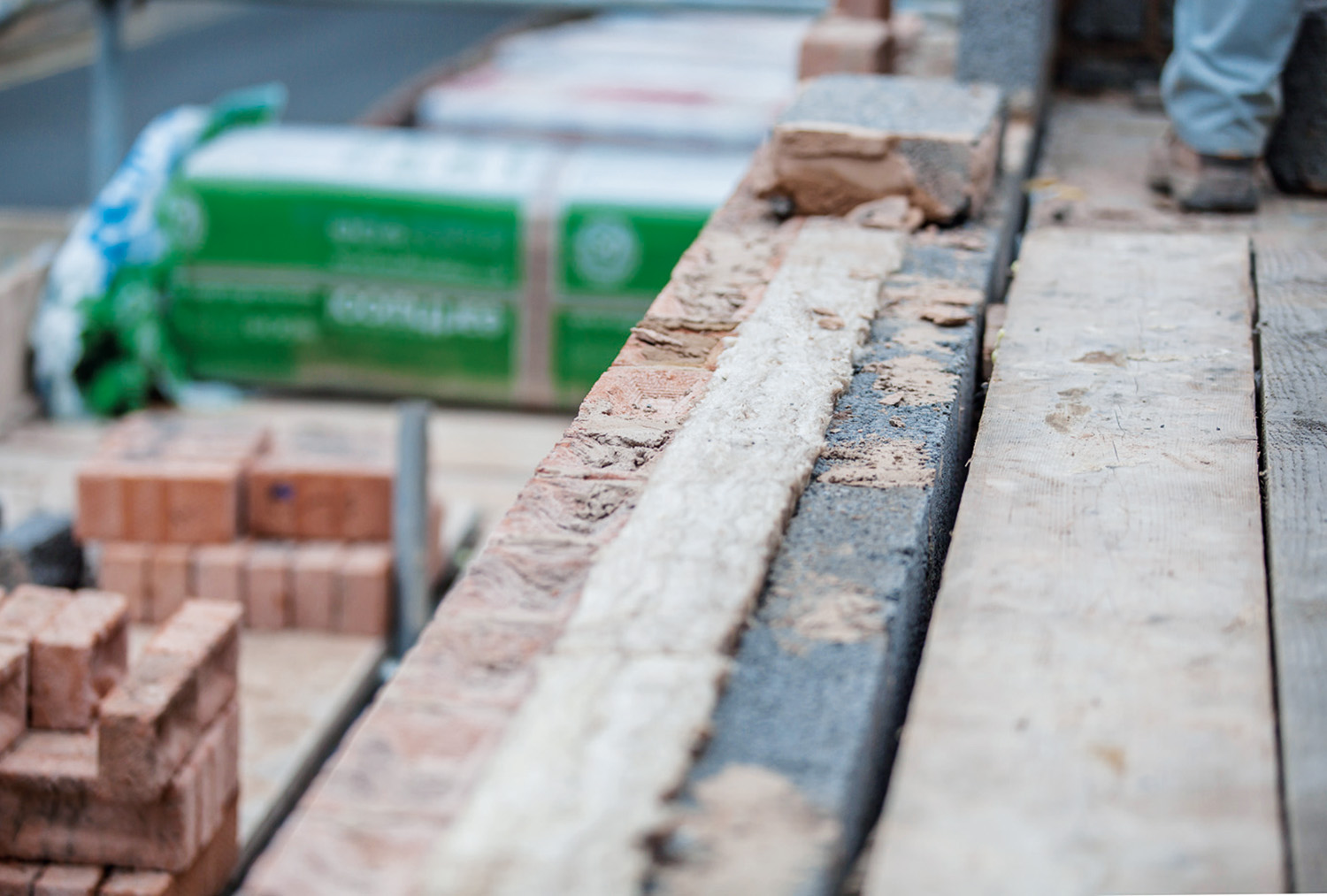 The government's Building Safety Act is also introducing new requirements to ensure more products are safe, and the New Homes Ombudsman Scheme empowers homeowners to dispute substandard work.
Since 2018, Building Regulations for England and Wales have banned combustible materials in the external walls of relevant buildings over 18m tall. (They're now banned on certain external wall build-ups of all residential buildings between 11m and 18m tall unless a full-scale fire test has been undertaken).
However, the mayor of London restricted the use of combustible materials on external wall systems on all developments on Greater London Authority-owned land, irrespective of height or use.
This 'go further, faster' approach also applies to carbon reductions. While the Future Homes Standard has established targets for 2025, the RIBA 2030 Climate Challenge recommends its 2025 target of 800kgCO2e/m2 be adopted 'as a minimum' for new builds in design today.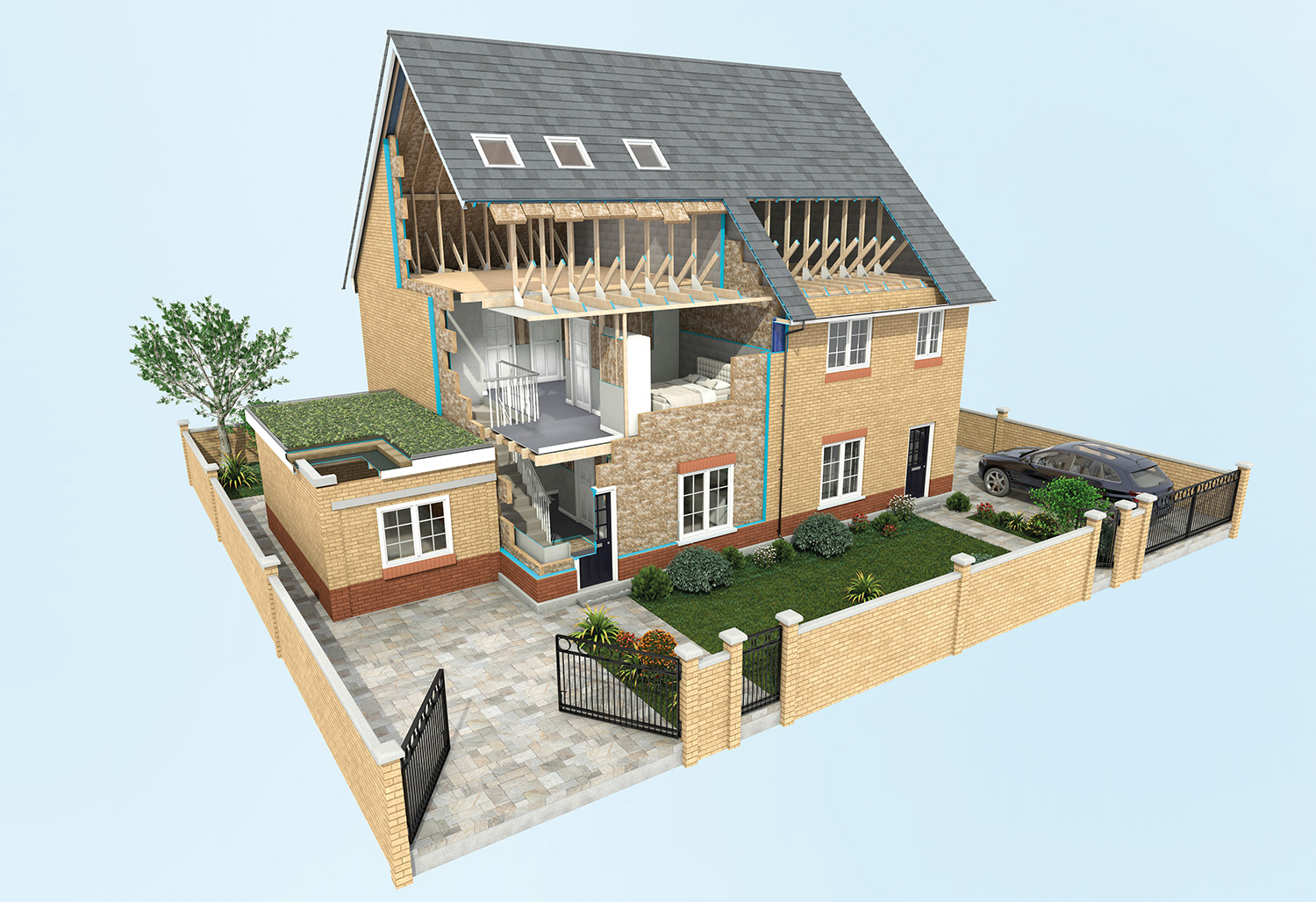 Homeowner awareness is also increasing: 86% of respondents in a recent Knight Frank survey rated energy efficiency as either 'important' or 'very important'.
Growing customer expectations, tighter regulations and a focus on performance are increasingly putting pressure on housebuilders to close the performance gap.
While a product might 'tick the box' on paper, it can fall short of its performance potential. Building designs often rely on a perfect installation to achieve optimal thermal performance. Because conventional rigid board insulation doesn't flex, if a substrate isn't perfectly uniform, it won't sit flush, leading to gaps and heat loss.
By contrast, mineral wool's flexible structure adapts to minor imperfections, maintaining close contact, and slabs 'knit' together, minimising air gaps. This 'buildability' quality makes mineral wool easier to install correctly, maximising its real-world thermal performance.
Similarly, passive fire safety measures like insulation function as part of larger systems within the cavities of a building. Deviation from the specification can prevent these systems from performing correctly. The use of combustible materials creates further risks.
The simplest approach is to specify non-combustible (A1 or A2-s1,d0) materials, like mineral wool, from the outset. These products achieve thermal performance without compromising on safety.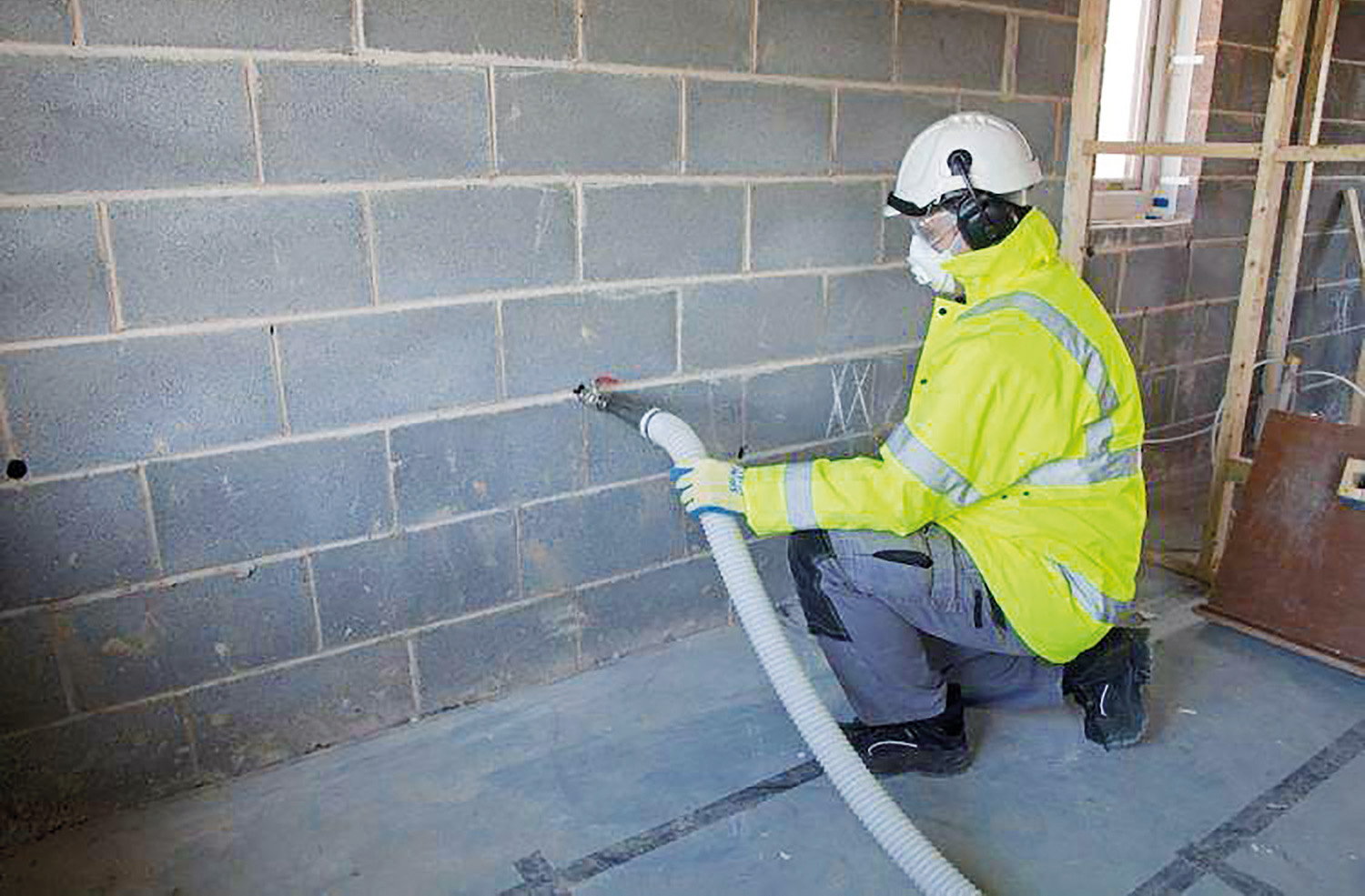 When it comes to achieving long-term sustainability goals, such as net zero homes, lowering a building's operational carbon will not be enough. Housebuilders also need to consider a building's embodied carbon (the emissions produced throughout its whole life, from raw material extraction to eventual demolition).
It's also worth keeping in mind that, as operational carbon is driven down, a building's embodied carbon will make up a larger proportion of its overall emissions – a change which could become significant as regulations continue to evolve.
Glass mineral wool has the lowest embodied carbon of any mainstream insulation material. With it, housebuilders can lower the overall carbon footprint without compromising on other qualities such as reliable thermal and fire safety performance.
What's the best way to comply?
Different builds require different approaches and under the updated Part L regulations, housebuilders still have the right to choose their optimal solution.
Part L contains a 'notional dwelling' example. However, this is purely illustrative and is rarely an effective route to compliance. Instead, housebuilders should decide on the ideal balance of fabric and technology to meet Part L requirements and suit their own priorities.
The charts below show some example scenarios, along with Part L-compliant options that use non-combustible A1 or A2-s1,d0 low embodied carbon materials.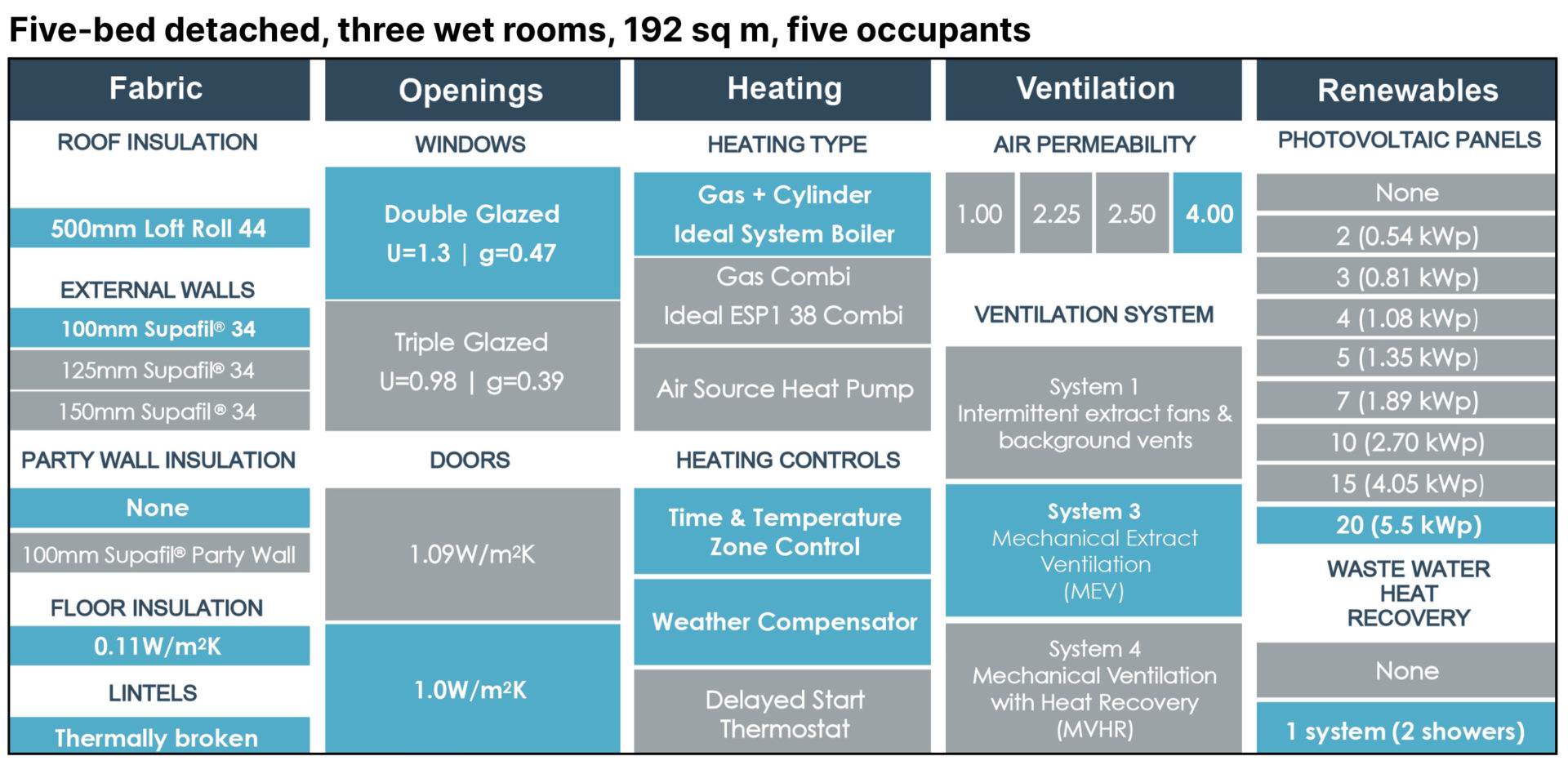 Example 1: Prioritising simplicity
For simplicity, a volume housebuilder might change little about their fabric and heating specifications and install rooftop photovoltaic panels to increase energy efficiency. This reduces the need for costly redesign work.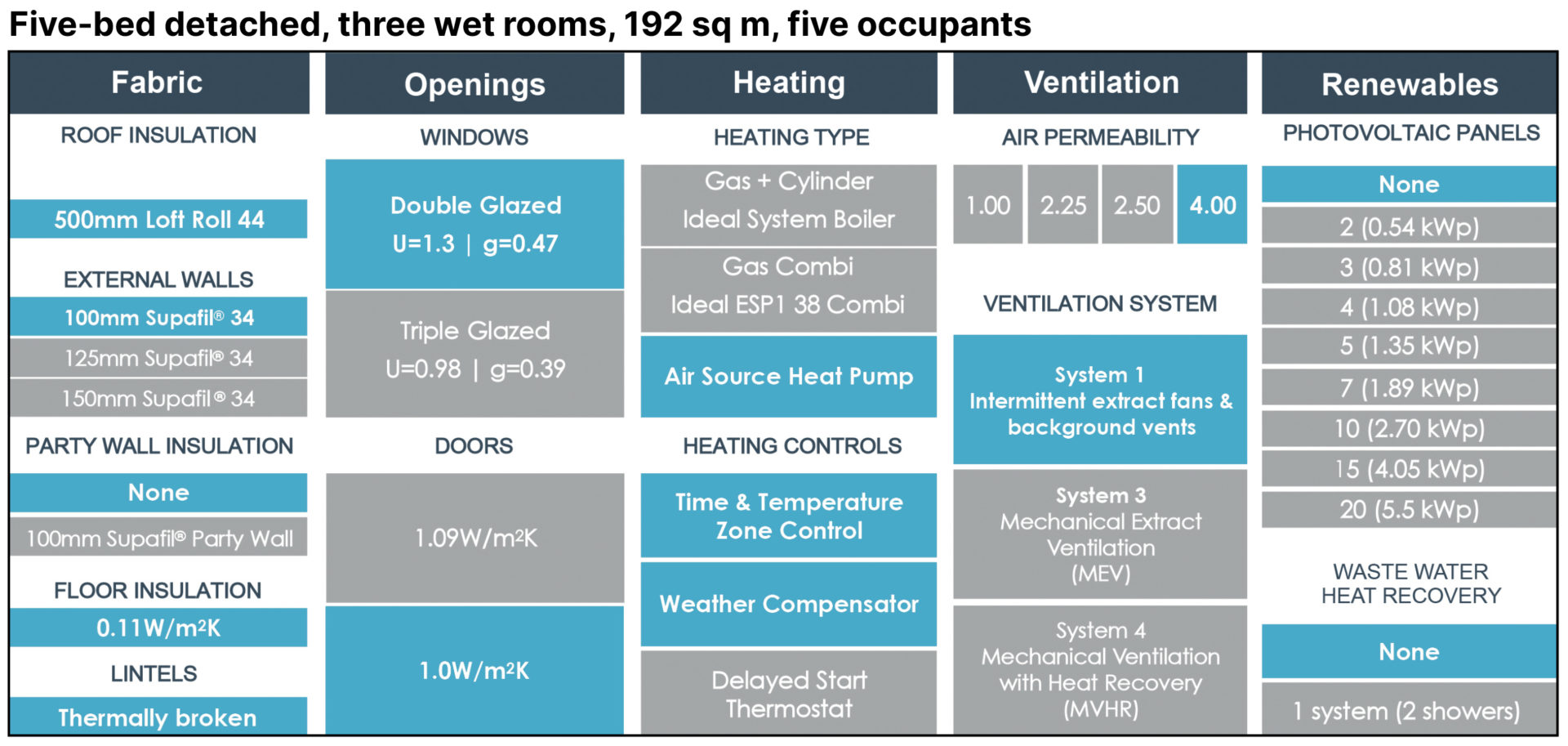 Example 2: Prioritising technology
For larger sites, some housebuilders might continue with their usual fabric specification but introduce air source heat pumps. This gives more time for design work to account for alternative technology, for supply chains to adapt and for products to become available in the required quantities.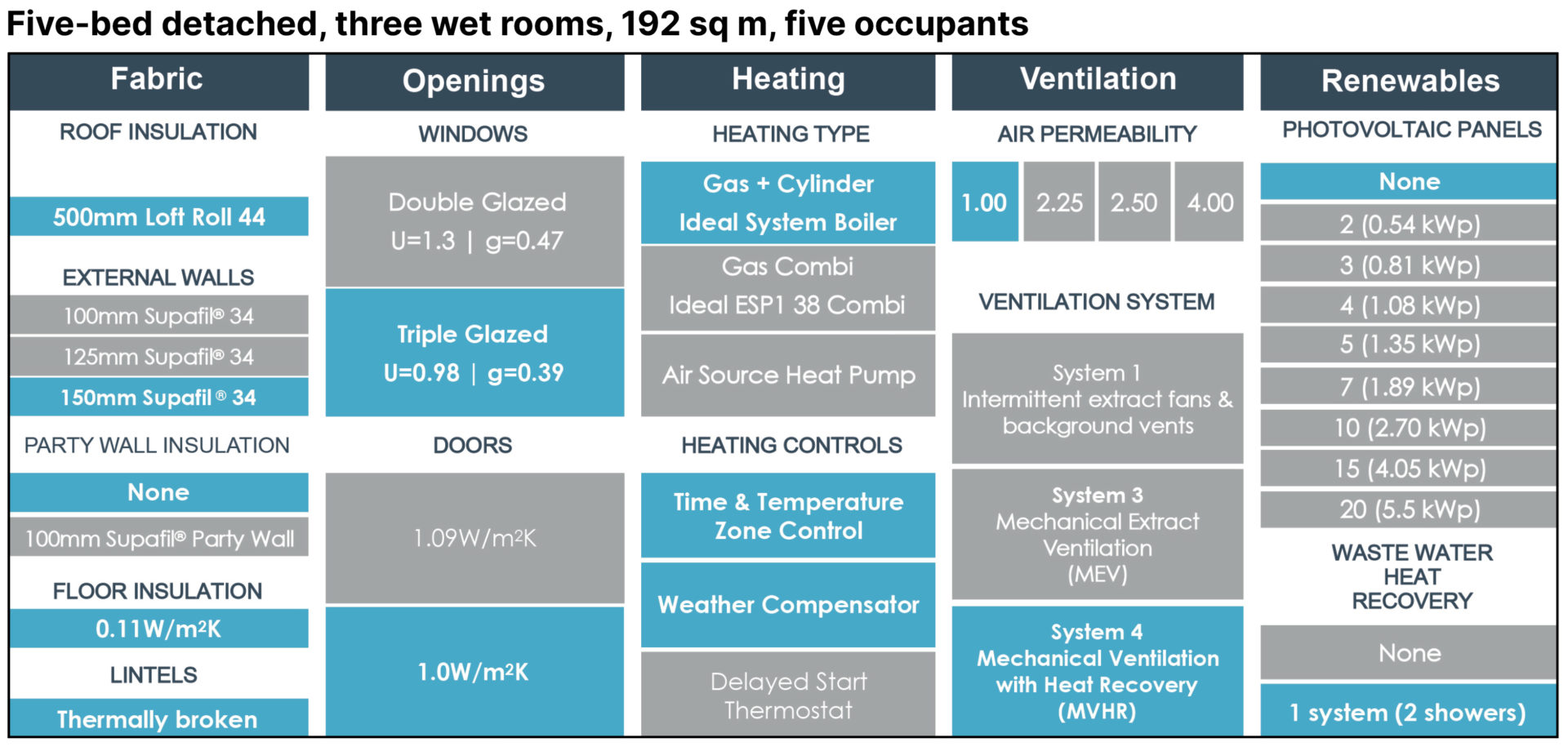 Example 3: Prioritising longevity
A more bespoke build might call for a higher efficiency insulation and wider cavities, allowing flexibility to consider different types of heat source. Building to 150mm cavities prioritises the reliability and longevity of fabric, while allowing technology to be based on project-specific factors. It will also futureproof larger developments in design today against further changes when the Future Homes Standard comes into force in 2025.
Information in this CPD was correct at the date of publication.