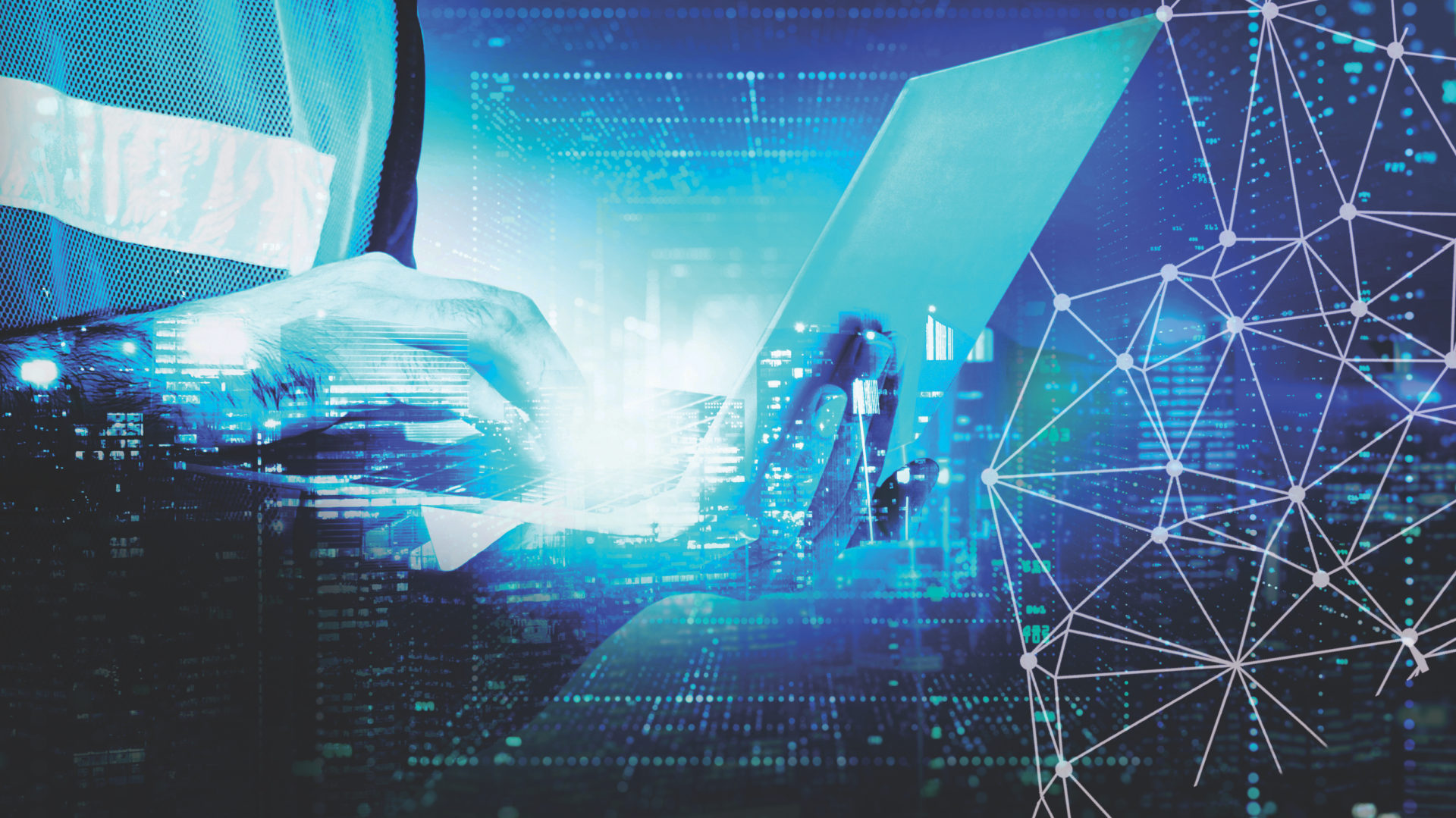 As construction companies continue to harness new technology solutions to overcome the challenges of the covid-19 pandemic, this article in association with Sopra Steria explores how its new Competency Training Marketplace (CTM) solution helps to digitalise workforce training records
The past 12 months has been a transformative year for digitalisation, and the pandemic has led us to different ways of working. Some 86% of people working from home in April this year were doing so due to the pandemic and there were 115 million active users worldwide on Microsoft Teams as of November 2020, compared to just 20 million in November 2019.
Over the last two years, construction has been taking steady strides towards a more digital future. Last year saw the construction of the first ever robot-built house in Yorkshire, while hundreds of industry events in 2020 took place online via webinars and applications like Zoom.

In association with:
At the end of 2020 we saw the release of The Construction Playbook – 14 key policies for how the government should assess, procure and deliver public works, projects and programmes. The release of this game-changing document at the 11th hour is a clear indication of where the industry is headed, with its intention to allow an 'open digital marketplace for building parts'.
Offsite advocate Jaimie Johnston, director at Bryden Wood, says: "Modern methods of construction underpin the playbook." Johnston comments that "those resistant to modernisation should be left by the wayside, but for those who can see the potential and are willing to adapt, the opportunity is enormous".
His opinion exemplifies how the 'new normal' includes a technology-driven future, and digitalisation is certainly the theme of the moment.
Meanwhile, the industry is witnessing increasingly complex workforce compliance requirements. With huge projects such as the ongoing construction of the HS2 rail line and Hinkley Point C power plant, there is no doubt the industry needs a smarter way of managing workforce competencies to ensure onsite safety and keep projects on track.
Sopra Steria, which offers consulting, digital services and software development across Europe, has been working to create a solution for this: Competency Training Marketplace (CTM).
CTM has been developed to allow companies to keep track of workforce training records in real time. The simple interface means project managers can make sure that their workforce is up to date and safe to work. The platform also offers a training marketplace which, in conjunction with training providers across the UK, lists courses available to book in one location.
CTM is an example of how technological progress can help ensure the operational safety of workers. Both leaders and business owners have the responsibility to improve their business processes, making the most of this new wave of digitalisation. While The Construction Playbook has been called an "Amazon for manufacturers", CTM aims to provide a similar solution for training.
The combination of a training marketplace and easy-to-use management software is an industry first which not only helps to ensure workers' safety but also allows significant savings in time for HR teams and project managers.
CTM has been developed to help keep the industry on the right track – more and more companies are turning to it as the smarter way of managing workforce competencies. Five times the number of companies have signed up to CTM since March and are reaping the benefits of a more streamlined process for managing their training.
Ian Pretty, CEO of Collab Group, says: "CTM has the potential to deliver a step change in how training providers connect with employers. It poses to simplify and streamline the training procurement process and deliver clear benefits for employers and training providers alike. We look forward to working together and welcome the many opportunities that lie ahead."
The technology world is under the same pressure to progress as the construction industry and CTM has been advancing over 2020, constantly improving its features.
Sopra Steria's CTM team has been working to make sure that the brand and website reflects the easy-to-use nature of the marketplace and portal, with a fresh new look and website which reflects CTM's connection to its parent company Sopra Steria – which, along with CTM, is committed to innovation and excellence.
Frequently asked questions
It takes minutes to sign up to CTM and you can get going in two easy steps:
Whether you are an employer in need of training or a training provider you will input basic company information and accept our terms and conditions.
Sponsor organisations: Once registered, you can add worker data and start tracking their competencies immediately, free of charge. There is no limit to the number of workers you can track or competencies you can add.
Training providers: Once registered, you can add courses and begin taking enquiries immediately. A small referral fee is only payable once your course has been booked as per the terms and conditions.
CTM's competency management tools are completely free to use and employers can book training free of charge on the marketplace. Training providers will be charged 5% of the value of the training courses booked through CTM enquiries.
This article has been created by Construction Manager in partnership with Sopra Steria
Register for free and continue reading
This is not a first step towards a paywall. We need readers to register with us to help sustain creation of quality editorial content on Construction Management. Registering also means you can manage your own CPDs, comments, newsletter sign-ups and privacy settings. Thank you.