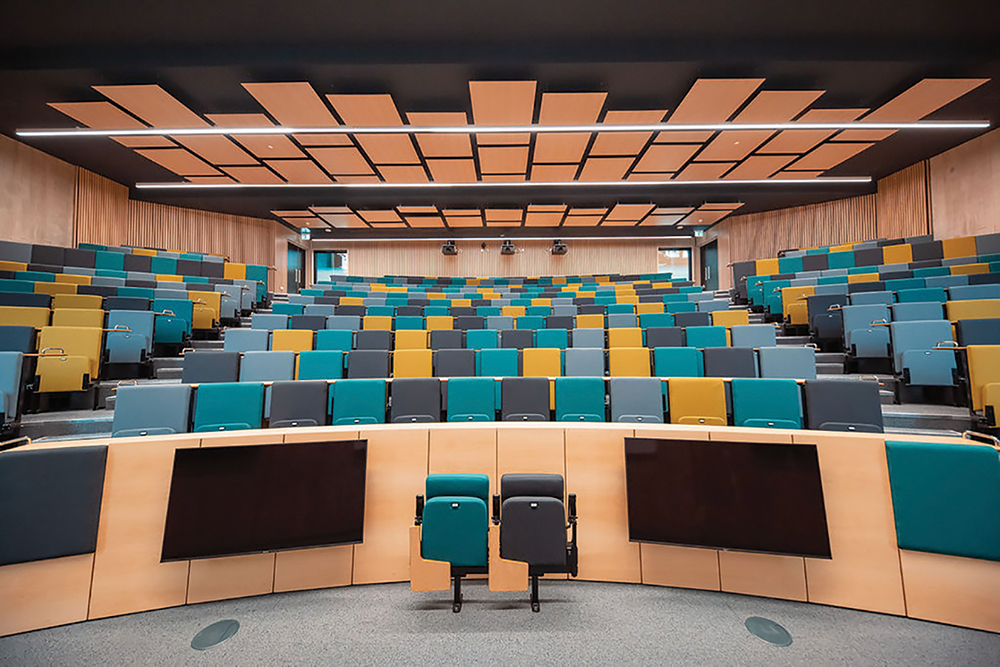 GOLD: Nick Preedy MCIOB – Willmott Dixon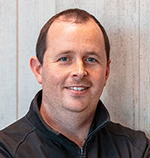 Project: Interdisciplinary Biomedical Research Building, University of Warwick
Scope: Construction of 7,000 sq m research and teaching block, completed in 118 weeks
Client: University of Warwick
Contract: JCT, design and build
Value: £36m
On this five-storey showcase for modern methods of construction, Nick Preedy took his passion for prefabrication to new heights, cutting six weeks off the programme while delivering to a consistently high quality.
Other finalists
Richie Carter MCIOB  Beard Construction, Dr Lee Shau Kee Building, Wadham College, Oxford
Nick Claessen  Willmott Dixon, Institute of Sport, University of Hertfordshire
Rob Cooper MCIOB  Laing O'Rourke, Biochemistry Completion, Oxford
Ashley Dale MCIOB  Sir Robert McAlpine – Durham University – Mathematical Sciences and Computer Science Building
Liam Davies  ISG – University of Wolverhampton School of Architecture and the Built Environment
Andrew Greaves MCIOB  Henry Boot Construction – Royce Discovery Centre, Harry Brearley Building
Darren Hancock MCIOB  Willmott Dixon, Aberystwyth Innovation Enterprise Campus
Steve Lambourne MCIOB  Beard Construction – St Hilda's College, Anniversary Building and Riverside Pavilion, Oxford
Nick Proverbs MCIOB  Willmott Dixon, University of Birmingham, Engineering Building
Neil Sleigh  Henry Brothers Midlands – Nottingham Trent University – Dryden Enterprise Centre
He championed a hybrid precast concrete frame tied to a glulam and cross-laminated timber frame. When Covid-related delays held up deliveries of the 2,000 sq m of preglazed double-storey concrete units, Nick installed temporary weather protection and rerouted perimeter services affected by the need to keep the scaffolding in place for the cladding.
Nick's innovation derisked installation and programme. He instigated the design of a 27m-tall factory-assembled mega riser that could be dropped into the shaft off a single tower crane in just two days, compared to 18 weeks on a traditional programme.
More than 2,000 penetrations were created off site and over 100 horizontal multiservice module frames.
The volume use of factory-manufactured products halved the number of deliveries to around 2,200 when compared to a traditional build.
Far fewer workers were needed to complete the works – eight installers and two supervisors assembled the entire precast concrete frame on site, three people put the timber frame together, and four installed the 2,000 sq m of concrete cladding using one tower crane.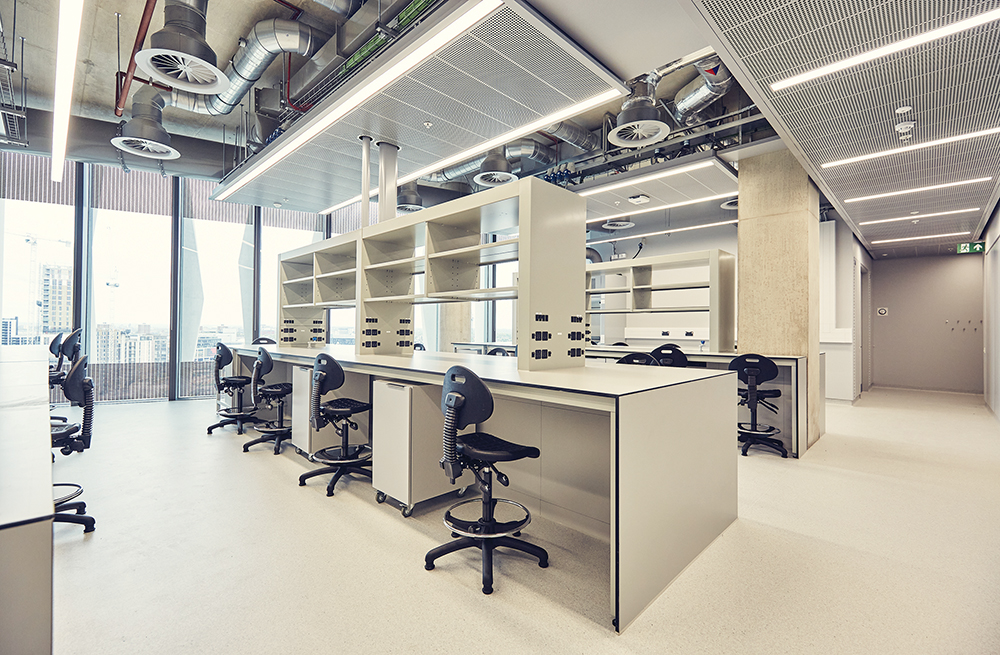 SILVER: Jack Pitt MCIOB – ISG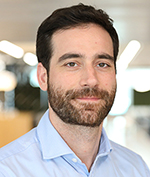 Project: The Sir Michael Uren Hub, Imperial College London
Scope: Fit-out of three upper storeys of a new-build office block as research labs and offices, completed in 54 weeks
Client: Imperial College London
Contract: NEC 3, option A, design and build
Value: £13m
On this state-of-the-art fast-track fit-out, Jack Pitt delivered early handover, budget and quality. A champion of modern methods of construction, he based his success on the use of 4D BIM.
His value engineering was equally significant. He saved £80,000 by replacing 72 bespoke metal service poles for proprietary anodised equivalents, also saving on installation time. And he identified an alternative floor screed that could be installed more economically.
By modelling resource and sequencing, Jack demonstrated that the scheme could go forward in lockdown with socially distanced working. Reliable and proactive, he showed great technical and leadership skills in delivering the scheme.