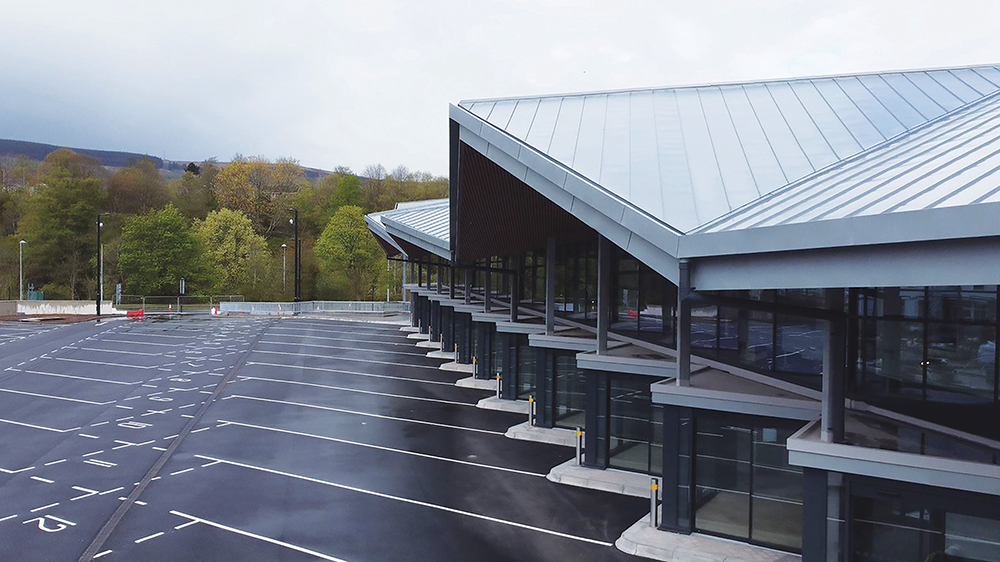 Alun Evans – Merthyr Tydfil County Borough Council
The construction of a new bus station in Merthyr Tydfil was already well advanced when a change in Welsh government policy caused Merthyr Tydfil County Borough Council to reconsider its plans.
The Welsh government announced its goal of electrifying all public transport by 2028 and so, rather than proceed with the project as planned, the council took the bold decision to move to ultra-low emission vehicles (ULEVs) and electrify the station itself.
The result is Wales' first bus station with ULEV charging for both buses and taxis. Led by Alun Evans, infrastructure project manager at the council, the project team elected to go much further, deploying renewable energy, rainwater harvesting and designing the facility for dismantling at the end of its service life.
Other finalists
Jonothan Cooil  Almac Group
Hannah Capel  Aneurin Bevan University Health Board
David Ayres  AstraZeneca Macclesfield, FM Campus Project Solutions
Steven Lamb  University of Wolverhampton
Rodney Hing  Wokingham Borough Council
Making such significant changes to the scheme, after it had been designed and framework contractor Morgan Sindall had been appointed, required cooperation and collaboration between the many parties involved. Alun, supported by the council's head of regeneration Chris Long, the Capita design team with project manager Stephen Phillips and Morgan Sindall project manager Ross Williams, set the behaviours and ethos which would help deliver success.
Contractual change was managed using NEC3 Option A with 19 Contractor Design Portions (CDP). Risks were fairly apportioned and dealt with; for instance, the council retained risks associated to existing infrastructure which led to it replacing fragile utilities that ran across the site.
The new bus station – Wales' third busiest – was always going to be important for Merthyr Tydfil. Situated next to the railway station, it will be an integral part of a new transport hub and a vital step in wider plans to reinvigorate the town centre. Now it has also become a trail blazer, with lessons learned shared with other councils, the Welsh government and the Cardiff Capital Regional Transport Authority which co-designed the scheme.