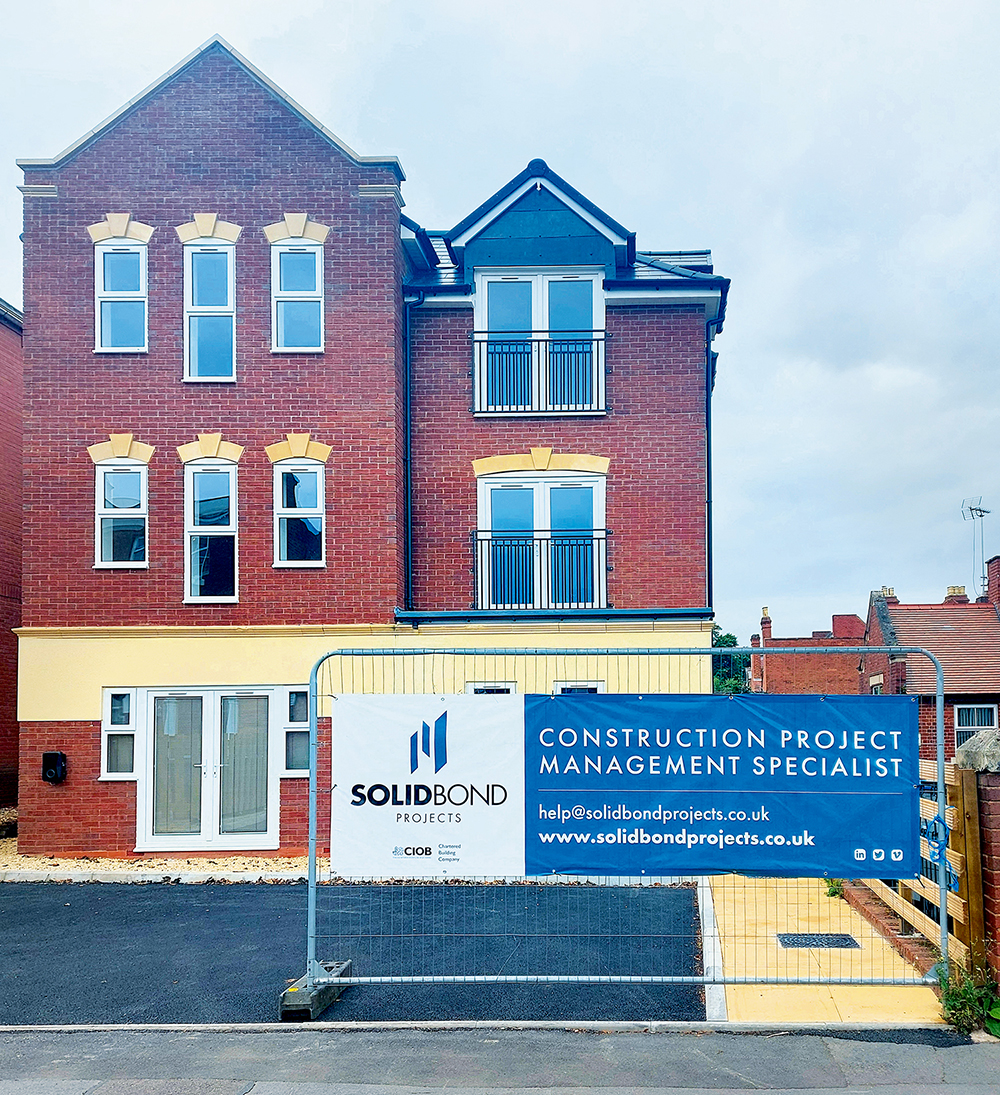 A West Midlands CBC's work on an assisted living project shows the value of collaboration.
When property developer Greg Dickens embarked on a project to build six new flats on a plot of land in Dudley in the West Midlands, he didn't expect to have to change contractors part way through.
Thankfully, a building company which shared his vision for collaboration between builder and clients was on hand to deliver a project that is now helping adults with complex needs to have a place to call home.
Unhappy with the building contractor he had originally appointed for the Tudor Court project, initially designed to be six regular flats, Dickens turned to Ben Dunn from Solidbond Projects, a CIOB chartered building company (CBC), to take over.
Thanks to Dickens' links with a number of care providers in the area, the project evolved from a block of flats to an assisted living facility. This meant several last-minute changes to ensure the flats were accessible for people with physical disabilities and their care providers.
Dickens, who knew Solidbond's work, said: "From day one Ben and his team were brilliant to work with and their professionalism and high standard of work was evident every step of the way. It turned out to be a challenging project, due to the switch from six regular flats to ones suitable for people with 24/7 complex care needs."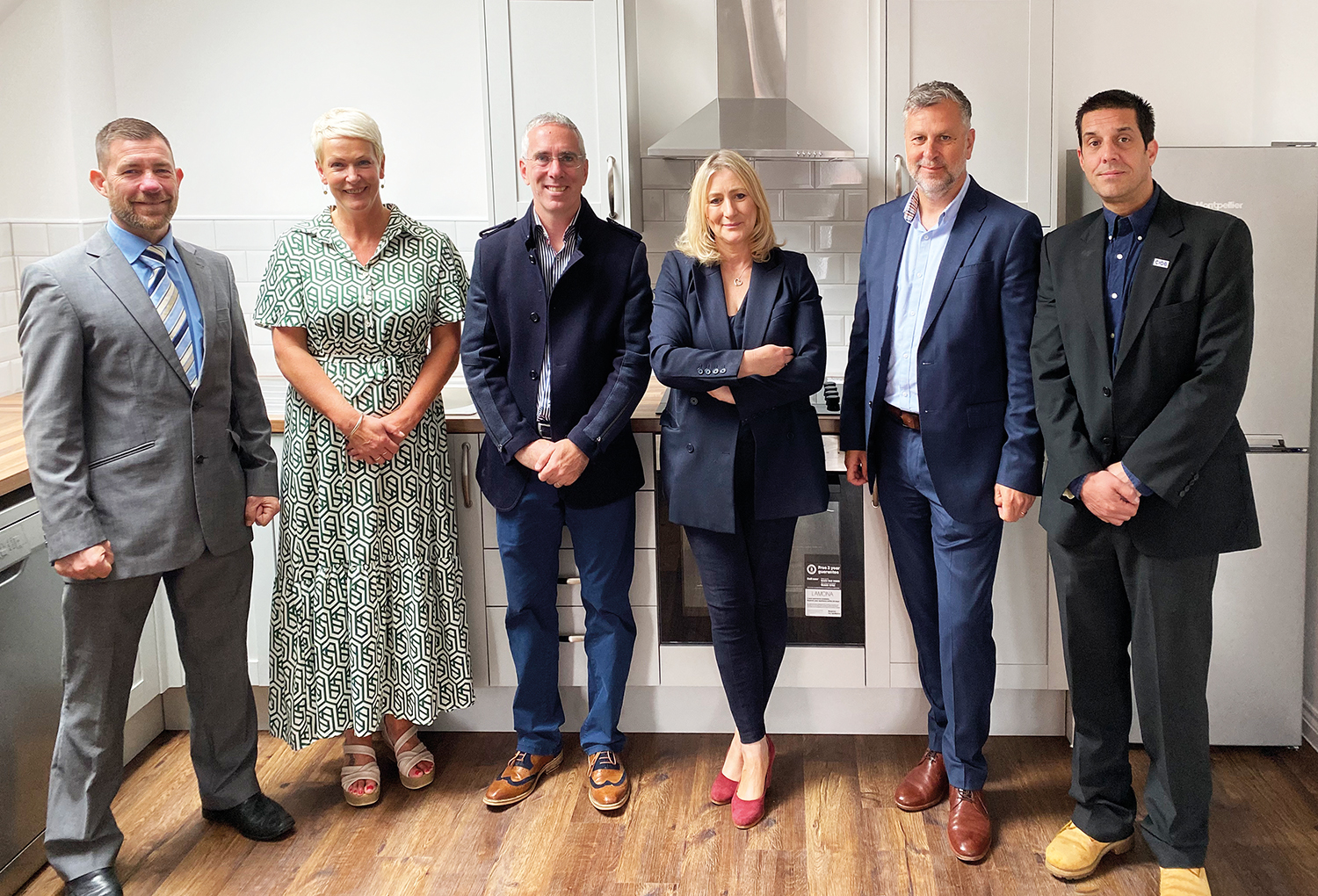 He added: "Collaboration between Ben, myself and the care provider, Complesso Healthcare, as well as Future Housing Solutions, who are the lead tenants, was vital. Having so many parties involved was at times difficult but we all wanted the same outcome: quality long-term accommodation for people who need help and support but also a sense of having their own space to call home."
Go-to for future projects
Dickens' development portfolio comprises social projects such as care homes and accommodation for people escaping domestic violence. He says that using contractors who share his passion for delivering social value and are approved by a professional body is now key for him.
He explained: "Having now completed one successful project with Ben and the Solidbond team, they'll be my go-to for any future projects for sure."
He added: "The Tudor Court experience has proven how important using accredited building companies, such as a CIOB company member, is if you want a safe and high-quality project – delivered by professionals for whom it's more than just a job."
Dunn said: "It's amazing now to see the building finished and providing a safe and accessible home for people who would otherwise struggle to have their own place.
"It was a great project to work on, and the end result is all down to the strong working relationship the Solidbond team, managed by Kai Wilson, had with Greg and the care providers who now use it."
He concluded: "Collaboration between builders and clients is vital – and the more that happens, the better a project will be for everyone involved, including the end users, which in this case was clearly more important than ever."
Tudor Court was officially opened by Stourbridge MP Suzanne Webb on 8 August.
Register for free and continue reading
This is not a first step towards a paywall. We need readers to register with us to help sustain creation of quality editorial content on Construction Management. Registering also means you can manage your own CPDs, comments, newsletter sign-ups and privacy settings. Thank you.