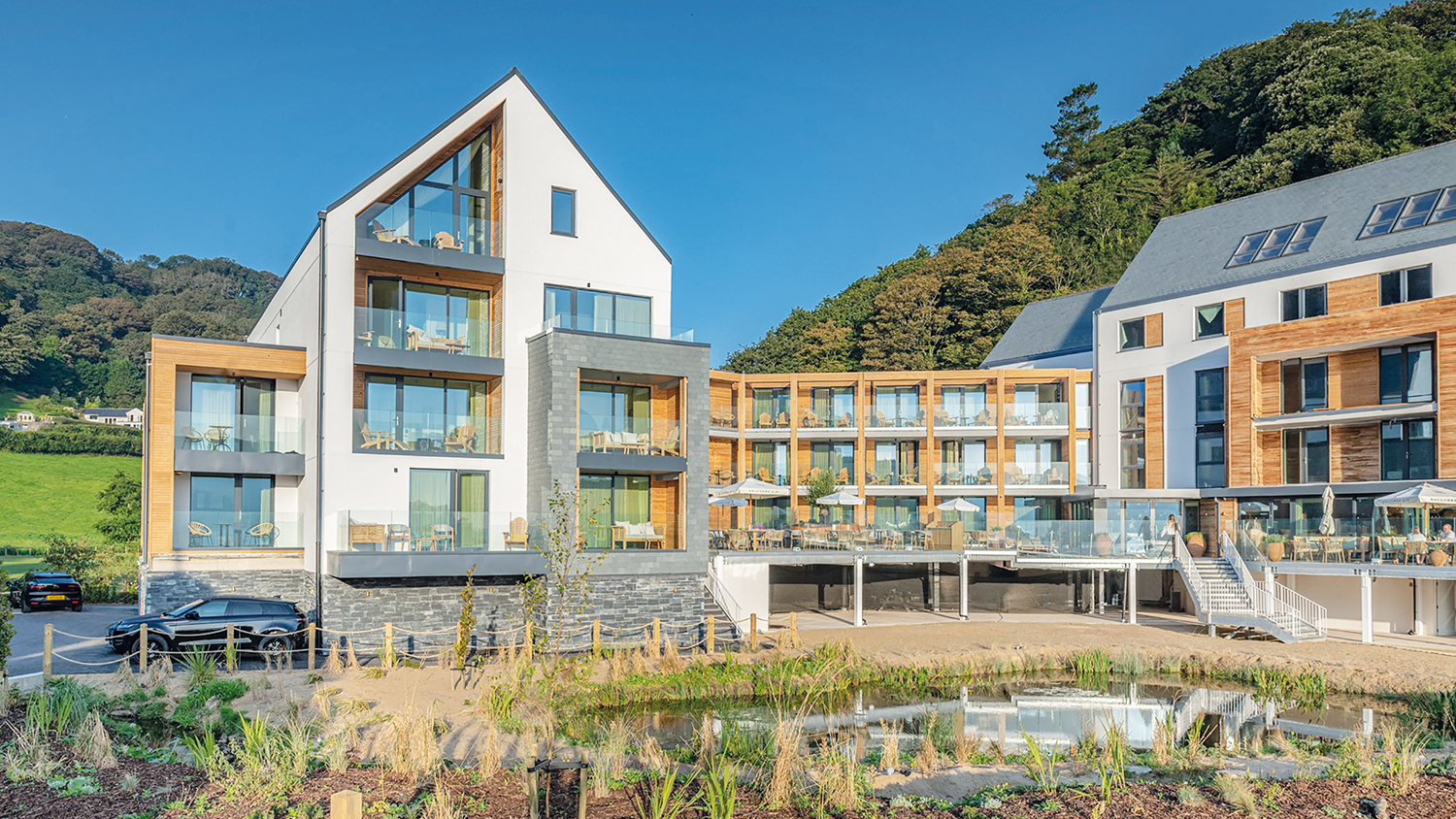 Chartered Building Company We Are Ease recently completed the Tides Reach project in Salcombe, Devon. Project manager Liam Gooding reports on his experience.
The Tides Reach project adds a stunning facelift to South Sands Beach in Salcombe. We recently completed Apartments 1-9 and the spa section of the development following a successful handover of the main hotel last July.
The project certainly provided a number of challenges for the Ease team to overcome. We started on site in June 2019 and soon found that the constrained site and its location would provide more challenges than we expected.
Given the site's location in an Area of Outstanding Natural Beauty and a sensitive residential location, several restrictive planning conditions regarding traffic and public management were in place that we needed to comply with and managing these throughout the complex build provided tricky.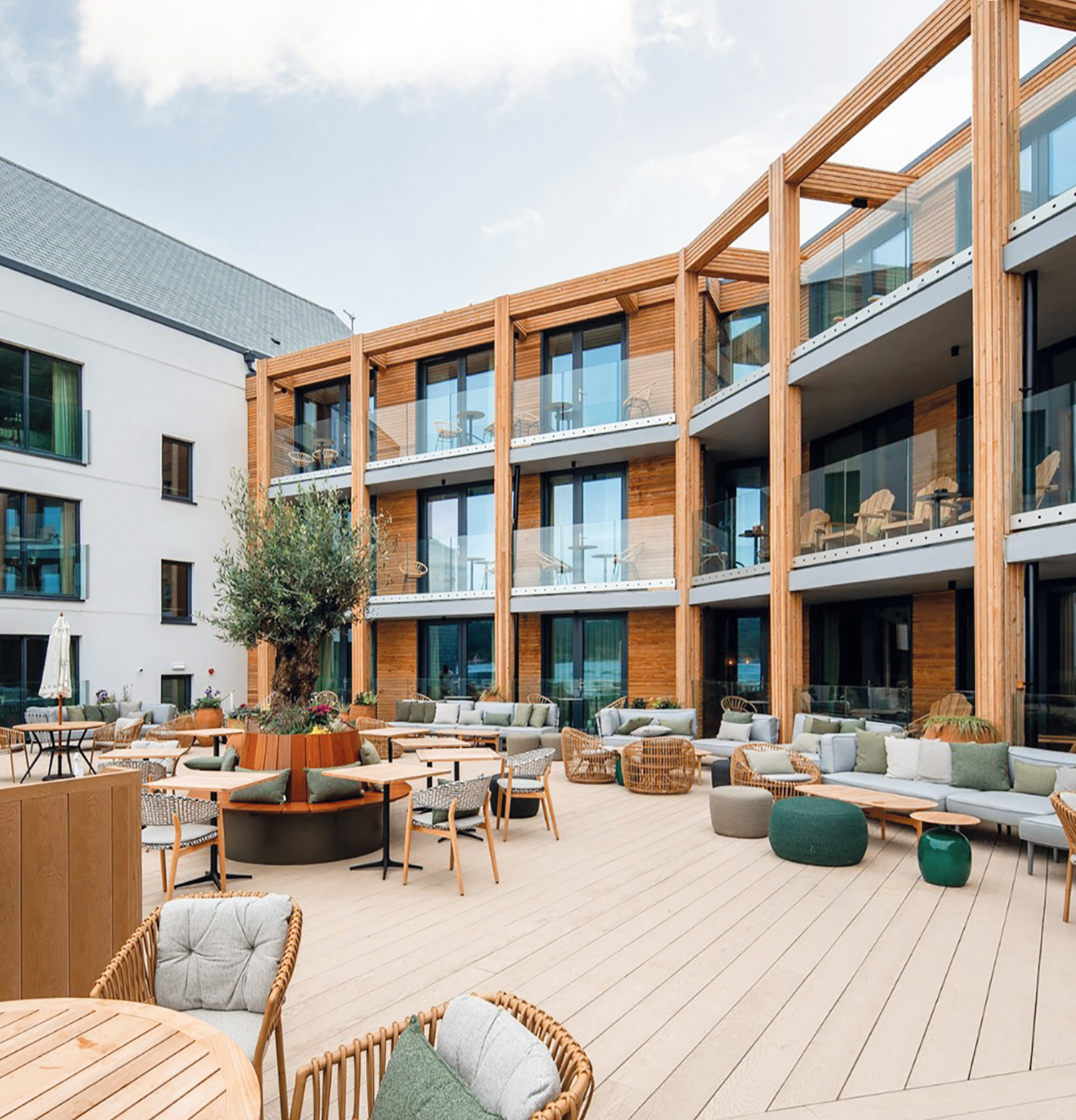 The original scheme comprised a new, 50-bed luxury hotel and 10 residential apartments, with We Are Ease initially getting involved to assist with the value engineering and buildability. But in March 2021, an additional aspect was added: the refurbishment of the spa building.
This element really added further complications. We were at a stage of the build whereby accessing the existing spa building at the rear of the site could only be achieved via narrow access routes meaning we really had to consider our working methods.
Liam Gooding CV
Project manager, We Are Ease 2015-present
Site manager, Ease Development Services, 2010-2015
Carpenter, ROK Building, 2006-2010
Apprentice carpenter, ROK Building, 2003-2006
Education:
Coombeshead College, Newton Abbot
NVQ Level 3: Carpentry & Joinery, 2006 South Devon College, Torquay
Completion of CIOB CMP, 2020
Of course, one of the main complications was the onset of the Covid-19 pandemic, which struck just short of a year into the build. We ended up having to suspend works during the first lockdown period and then slowly remobilise, bringing trades back to site gradually to achieve a meaningful restart.
We then had the difficulty of ensuring the safety of the workforce in terms of Covid-19 restrictions while trying to maintain progress. This could only be achieved through close partnerships with the trades on site and detailed programme sequencing to ensure everyone was kept safe and exposure minimised.
The main thing I have learned from the project is a greater appreciation of how getting the right contractors on board for the scheme allows a smoother delivery. I can confidently say that without the understanding and close relationships I built with each of the contractors and the client over the three years involved with the scheme, it would not have been delivered as successfully as it was.
We are Ease is a Chartered Building Company.
Register for free and continue reading
This is not a first step towards a paywall. We need readers to register with us to help sustain creation of quality editorial content on Construction Management. Registering also means you can manage your own CPDs, comments, newsletter sign-ups and privacy settings. Thank you.