A groundbreaking housing partnership between Cardiff Council and Wates aims to show that net zero homes are worth more. Kristina Smith finds out how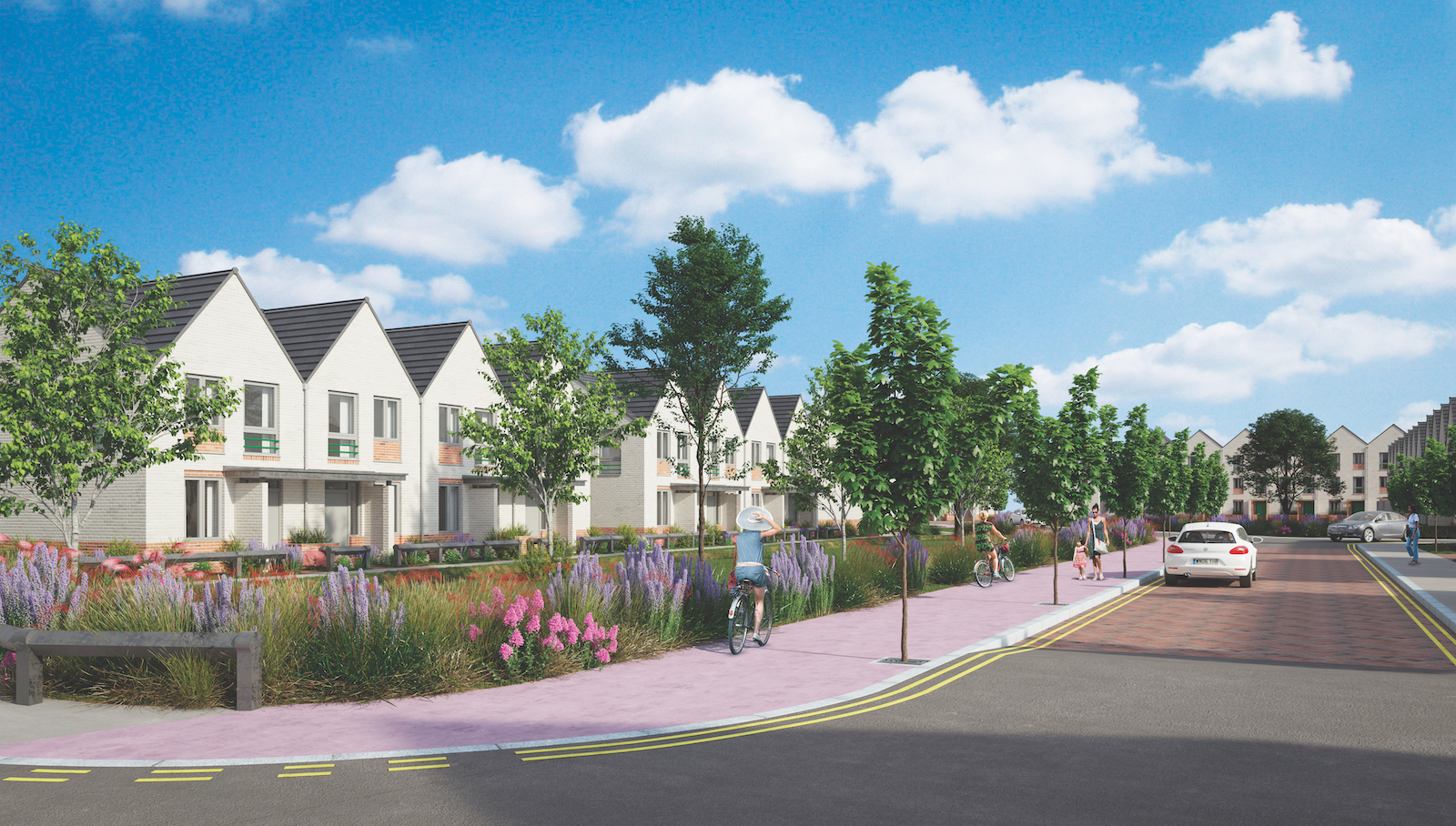 Would you pay £6,000 more for a low-carbon home? That is the question that the Eastern High housing development in Cardiff is asking.
Cardiff Living – a partnership between Cardiff Council and Wates Residential – is developing a mixture of affordable homes and homes for sale which promise significantly lower energy bills and a trajectory to net zero carbon by 2035, when grid decarbonisation is factored in. To do this, the homes will be equipped with a raft of low-carbon technologies and an innovative energy management system which pushes and pulls electricity from the grid at the optimum times.
However, it isn't the technology that will be the biggest hurdle on this development, according to Stuart Jones, principal design manager at Wates's Cardiff office. It may be unusual to use so many low-carbon elements at this scale for general-needs housing, but there's nothing that is not proven.
"The supply chain was trying to build what they have always built, but our QA system picked that up"
Stuart Jones, Wates
"The new element is the marketing and sales. Will it demonstrate that we can realise enhanced sales values to pay for the cost of the uplift in energy performance?" says Jones, who has been involved since the scheme's inception.
Eastern High will be a testing ground for a new green mortgage from Monmouthshire Building Society which, for the first time, takes into account the lower energy bills these homes will have (see below). This could have wider implications for both new-build and retrofit projects in establishing that low-carbon homes are worth more than those with more standard energy consumption.
Rising energy performance
The 214-property development, on the former site of Eastern High School off Newport Road in Cardiff, is part of the 1,500 homes that Wates is delivering for Cardiff Council, from concept through to delivery. It comprises a 44-apartment Community Living scheme for older people, 21 two- and three-bed council houses and 149 properties for sale.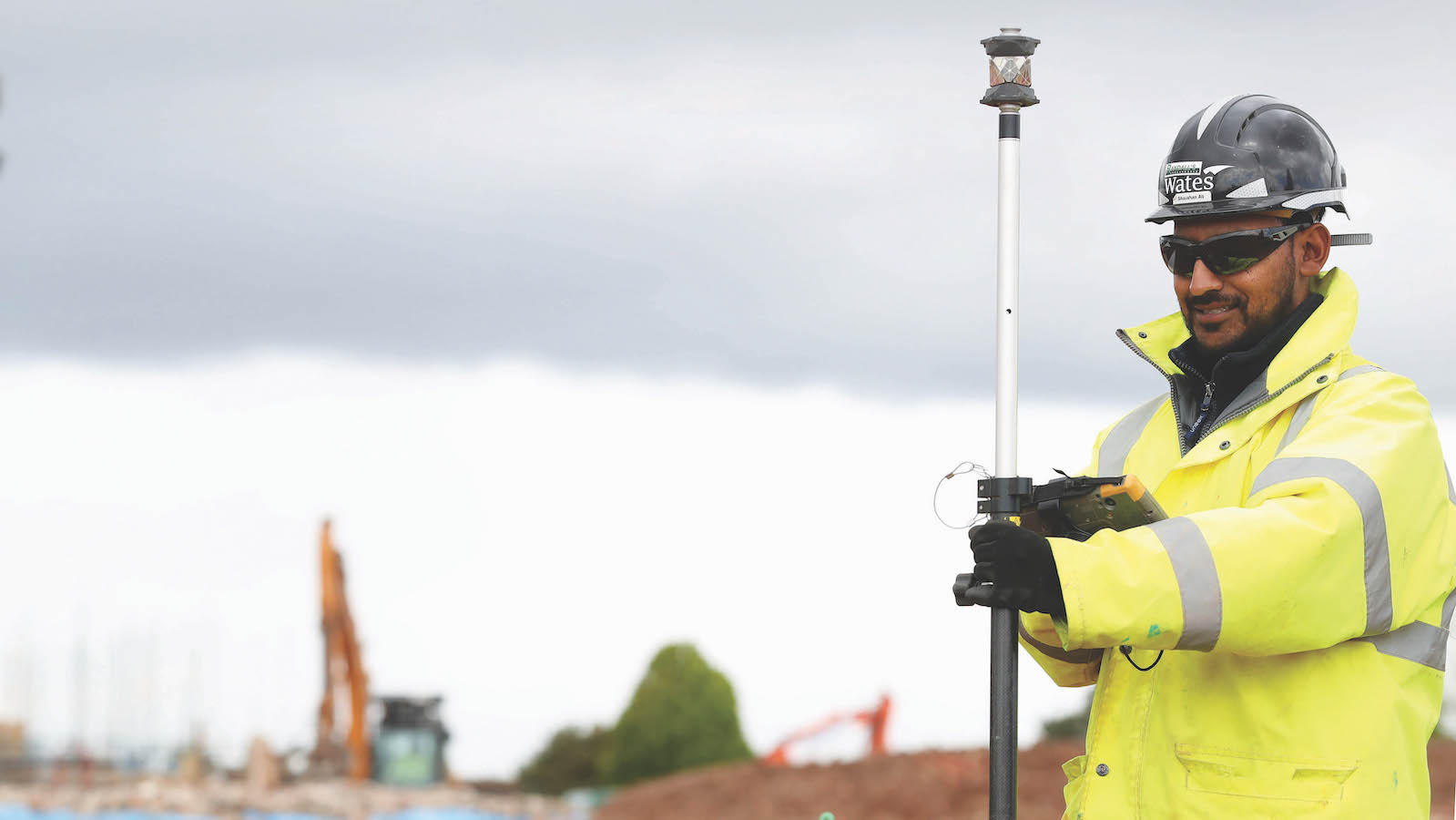 Improving energy efficiency has always been part of Cardiff Living's remit. Phase one schemes are being delivered with a 17% uplift in energy performance compared to current Building Regulations. Phase two, which includes Eastern High, must go further. So, as well as an improved fabric that delivers the 17% uplift, Eastern High homes will benefit from ground source heat pumps, smart thermal storage, PV panels, batteries and electric vehicle (EV) charging.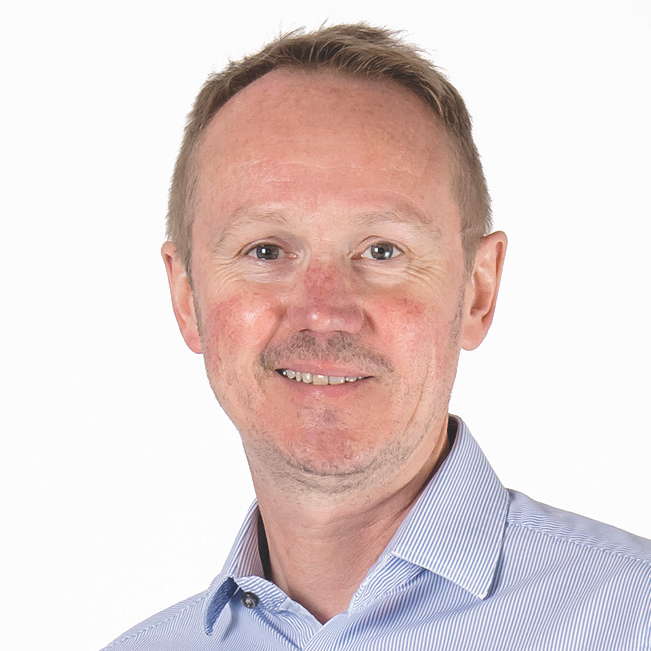 Construction manager CV: Stuart Jones
Stuart Jones is principal design manager for Wates's Cardiff office, with responsibility for the region. Before joining Wates just over three years ago, Jones was development director for Morganstone and before that Greenhill Construction. Previously, he spent nearly nine years as technical director for Leadbitter. Having gained a Geography degree at the University of Wales, his career began in the social housing sector with jobs at Hendre Housing Association, Lovell Partnerships and Kier Partnerships.
The clever bit is the low-carbon 'brain', a home energy management system provided by low-carbon housing specialist Sero (see 'The net zero evangelist').
"We run energy in residents' homes on their behalf and they get a lower energy bill, without them needing to do anything," explains Andy Sutton, Sero's founder and design and innovation director.
"We run the homes to get the outcomes that the residents want, such as hot water, the right level of heating in each room, EV charging, and we do it at the lowest possible cost and the lowest carbon footprint." Monthly energy bills could be between £30 and £40.
Part of the additional cost of the low-carbon technology and grid management software will be paid for via a grant from the Welsh government's Innovative Housing Programme (IHP). Wates and Sero – which hooked up for the scheme because they happened to be co-located in the same building – worked together on a funding bid which resulted in a £4.1m grant which will cover all the technology costs for the affordable housing and some of those for the properties for sale.
With enabling works underway in early 2021, Wates planned to start work on its first show home in April. Construction of the Community Living block was due to start in August, in parallel with the first few phases of general needs low-rise housing. The whole build-out is scheduled to take until 2025.
Project team: Eastern High, Cardiff
Client: Cardiff Living (Cardiff Council-Wates Residential partnership)
Contractor: Wates
Value: £61m
Contract form: JCT D&B
Energy management service: Sero Energy
Ground source heat pumps contractor: Thermal Earth
Groundworks: Randalls
Start on site: December 2020
Completion: 2023
Jones foresees few problems with installing the low-carbon technology. Care needs to be taken with setting out the borehole arrays for the ground source heat pumps – three boreholes to feed between four and five houses – due to future easement issues, and once installed they must be protected. But this is established technology, he says, installed by specialists.
On the other hand, site management must keep an eagle eye on the standard trades – these houses are traditional brick and block – to make sure the thermal bridging details are right.
"We have had the odd glitch on earlier schemes," says Jones. "We have bespoke thermal bridge details which are not radically different from standard ones, but they are a little bit different. At times, the supply chain was trying to build what they have always built, but our QA system picked that up and many of our supply chain work on multiple repeat sites, so the same mistakes are avoided next time."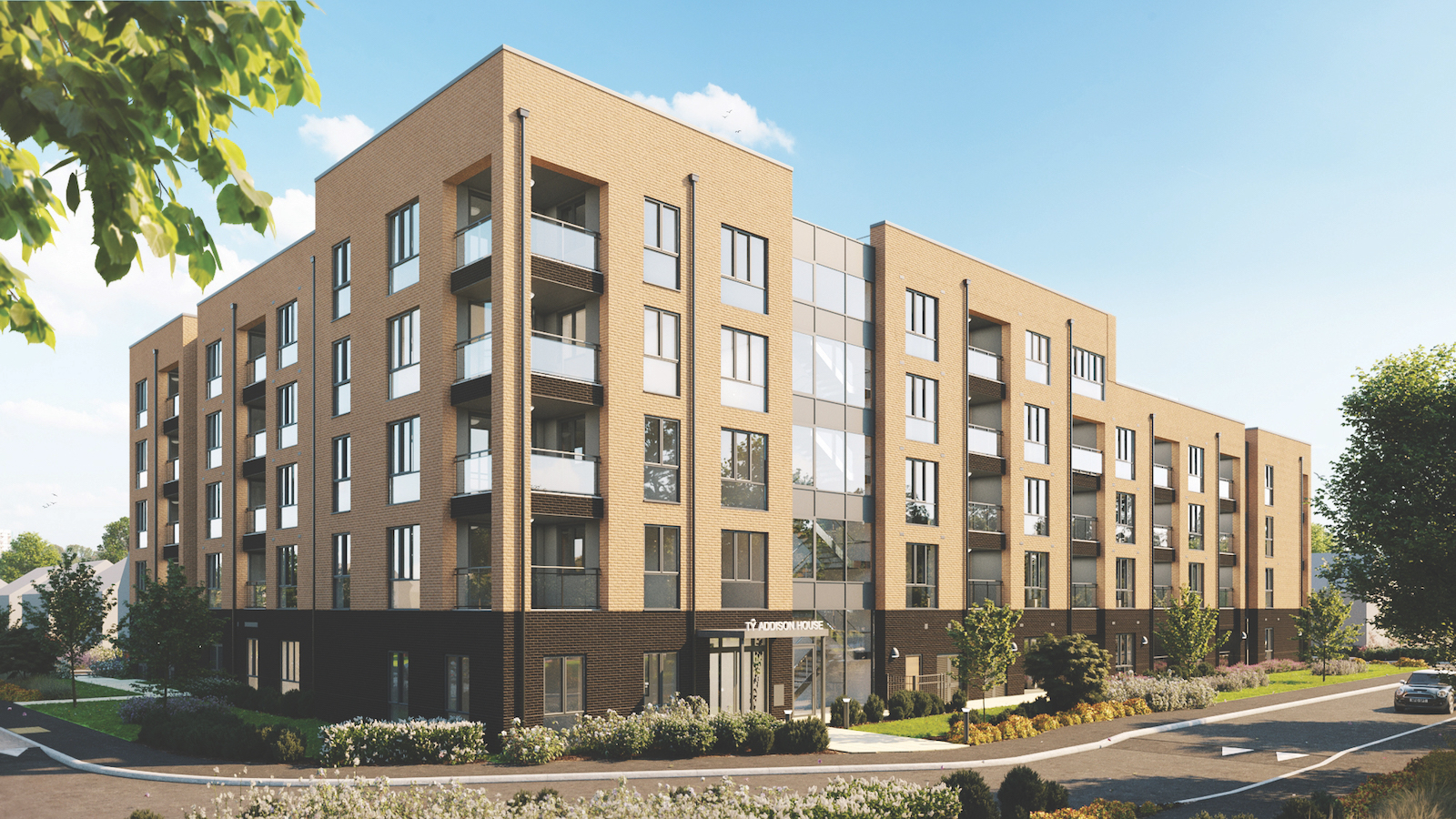 The most challenging stage in terms of the technology will be its commissioning, says Jones.
"Typically, someone would commission the boiler, someone else the MEV heat recovery. Now all the systems are interlinked and need to be commissioned together: grid management software, PV, battery, hot water storage, ground source heat pumps. It needs more work and that needs to be factored into the programme."
"Typically, someone would commission the boiler, someone else the MEV heat recovery. Now all the systems need to be commissioned together"
Stuart Jones, Wates
Sero will oversee the commissioning, with Wates planning fact-finding missions to some of Sero's other developments – including Parc Eirin at Tonyrefail and another scheme at Ely Mill, Cardiff, where just three houses are getting the low-carbon treatment.
Though Sero is 'agnostic' when it comes to hardware suppliers, it has been forced to play a closer role in sourcing the home control systems which monitor energy use and send signals to the batteries or EV charger. "There are a couple of small-scale providers, but not many," says Sutton.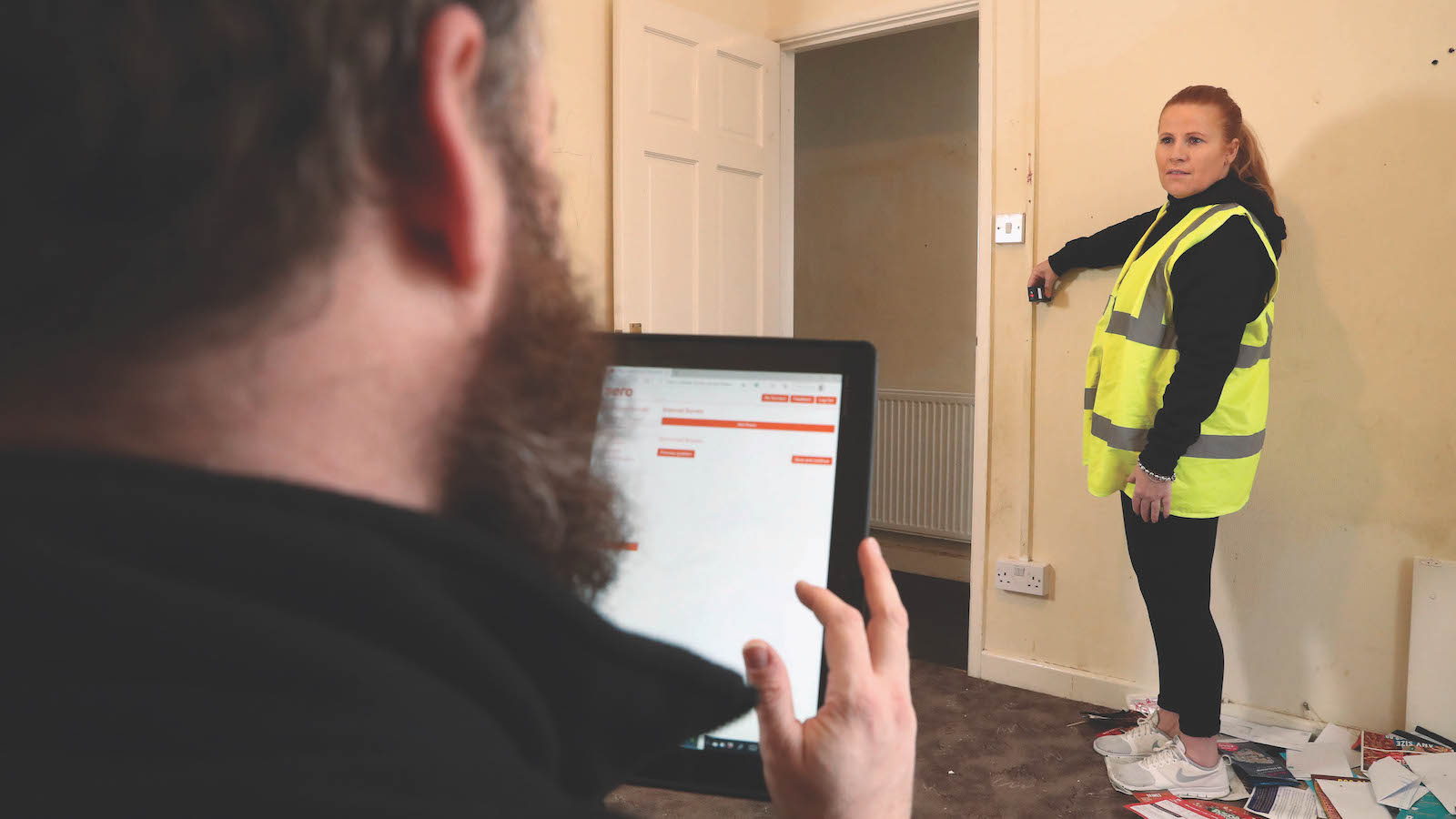 When CM spoke to Sero, it was about to sign a deal with a large electronics hardware manufacturer to ensure robust and warrantied control systems are available for the new-build and retrofit homes it plans to service.
It remains to be seen whether the Eastern High scheme will prove that low-carbon homes are worth more than bog-standard ones. Without the IHP grant, the additional cost added to each for-sale property would be far higher than £6,000.
However, the cost of low-carbon technology is falling fast, according to Sutton. "For the very first schemes, the uplift was £30,000. Now, it is just under £20,000. Next April we expect the cost to be under £10,000 and potentially around £5,000," he says.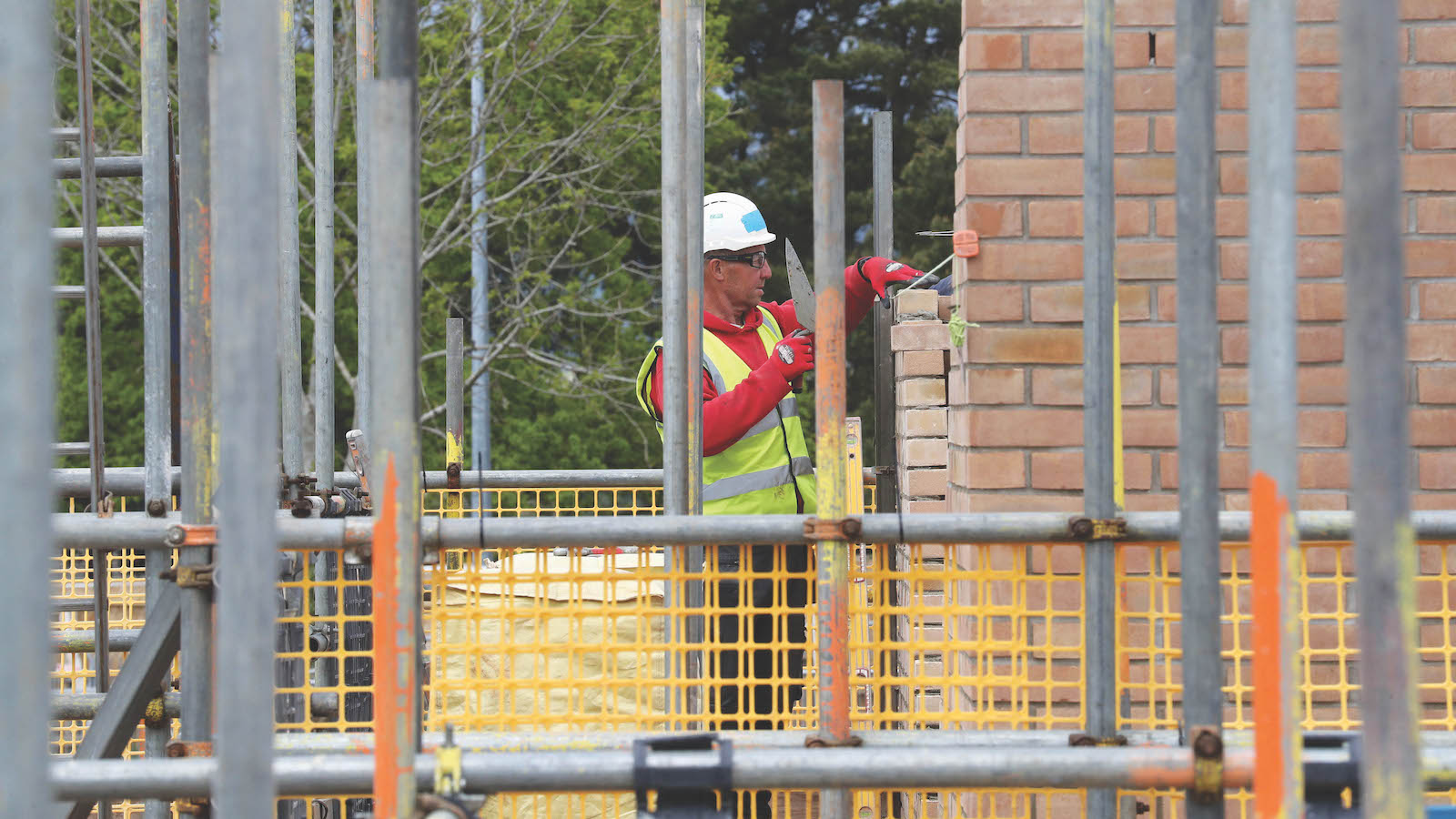 On subsequent developments for Cardiff Living, the plan is to use similar low-carbon technology combinations for the affordable housing but not for the homes for sale.
Green mortgages for net zero homes
New finance models are recognising the value of energy reduction in the housebuying process
Homebuyers on the Eastern High development will be able to take advantage of the first-of-its-kind mortgage from Monmouthshire Building Society.
"The society has developed a tool that recognises the efficiency of owning a higher EPC (energy performance certificate) property," explains Monmouthshire Building Society's lending operations manager Graham Sumsion. "As such, it lowers the contribution you make to energy costs as part of the affordability calculation and enables a higher amount for the borrower versus a lower rated property."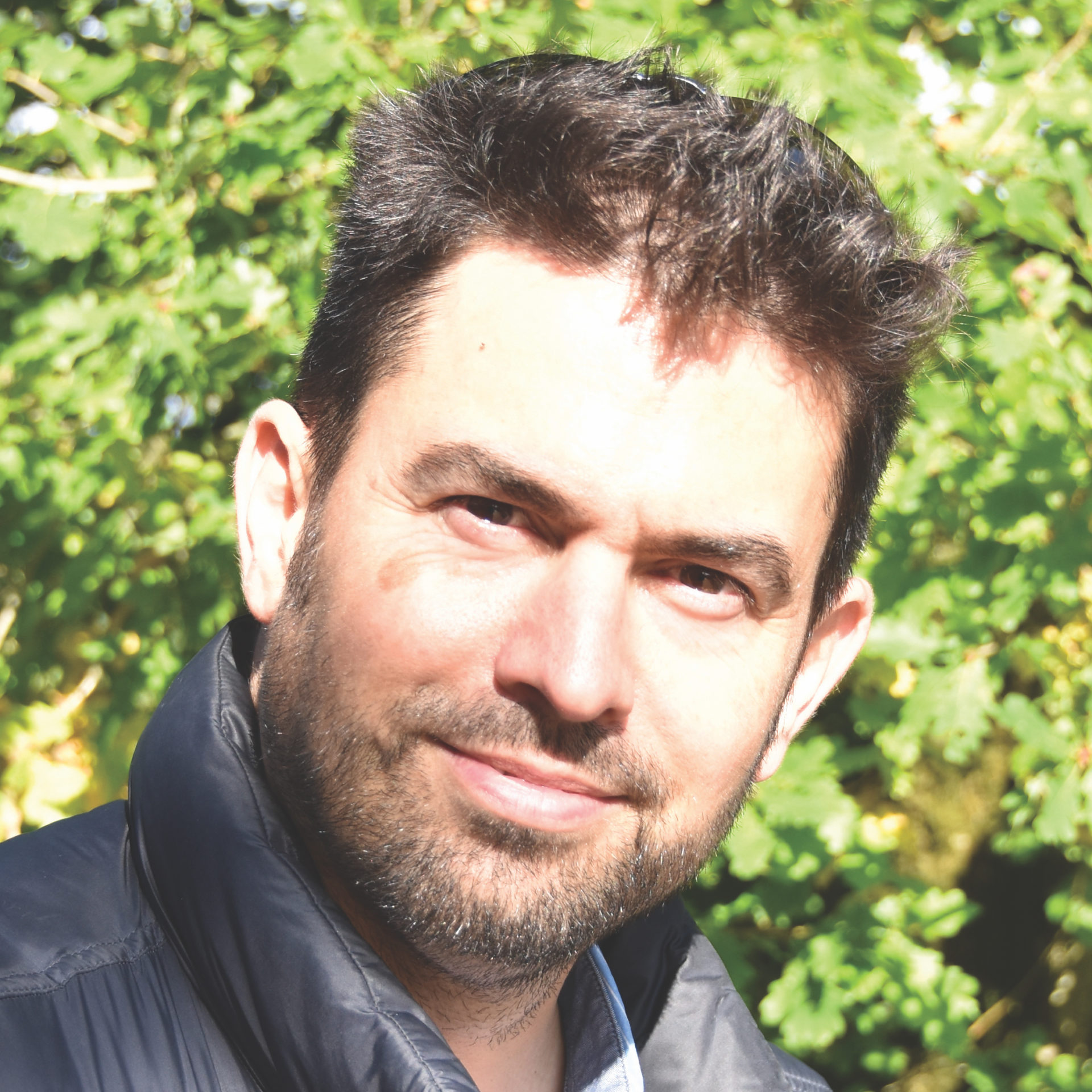 "One of the problems is that net zero typically costs more in capital construction cost"
Andy Sutton, Sero
This mortgage represents a significant step forward for housing valuation and green mortgages, an issue Sero's Andy Sutton pursued in a previous role at BRE Wales. There, he led a project called LENDERS (Levering Economics for New Drivers to Energy Reduction and Sustainability) which proposed a system to better reflect energy costs in mortgage applications.
"One of the problems is that net zero typically costs more in capital construction cost," says Sutton. "But the person who pays typically is not the one who pays the energy bill."
Monmouthshire Building Society will also be offering the mortgage at a development in Parc Eirin in Tonyrefail, where the second tranche of housing is about to be put on the market. This 225-home development – a partnership between Pobl, Tirion Homes and Sero Energy – also benefited from an Innovative Housing Programme (IHP) grant to the tune of £7.6m, which paid for a much higher proportion of the low-carbon technology on the homes for sale.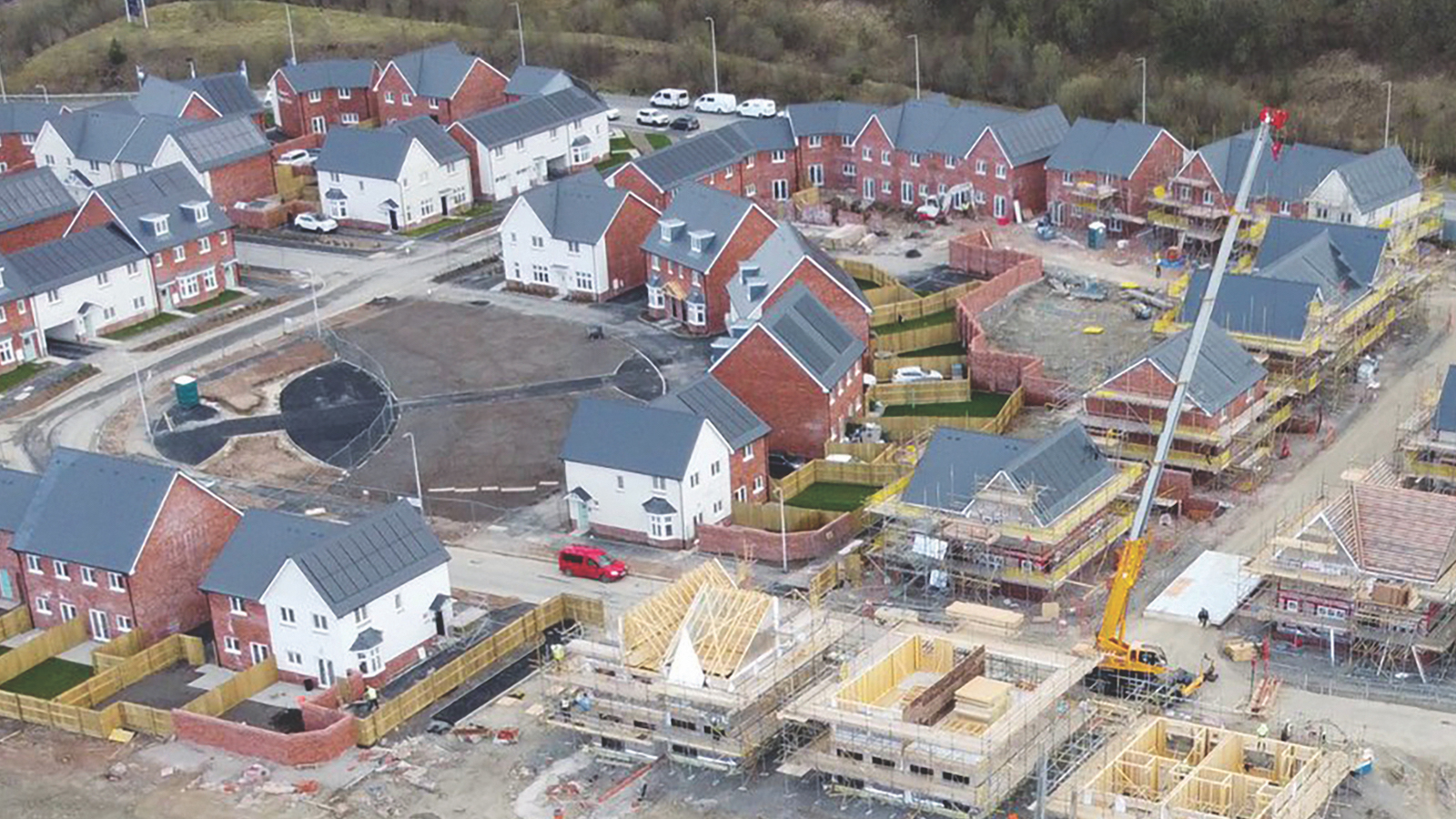 The first phase of Parc Eirin sold out before the green mortgage was ready for market. Eastern High, where an additional £6,000 will be added to the properties for sale to part-fund the low carbon technology, could be the real testing ground.
An alternative finance model at Eastern High could see an arrangement where the homeowner does not pay the additional £6,000 uplift cost. Instead, Sero will pay the cost and take payment over a 10-to-15-year period, using some of the energy bill savings each month. So, the householder would still pay less for their energy, but not as little as those who had paid the £6,000 extra upfront.
There is still a question mark over how this alternative model might be received by potential buyers, says Jones: "Is that going to introduce another level of complexity and uncertainty?" Wates also wondered whether buyers might baulk at signing up with Sero to manage their energy, but they don't have to and it hasn't been an issue at Parc Eirin, reports Jones.
Register for free and continue reading
This is not a first step towards a paywall. We need readers to register with us to help sustain creation of quality editorial content on Construction Management. Registering also means you can manage your own CPDs, comments, newsletter sign-ups and privacy settings. Thank you.