Increasing air quality risks and a wave of impending legislation could change how the built environment sector operates, writes Helen Mitcheson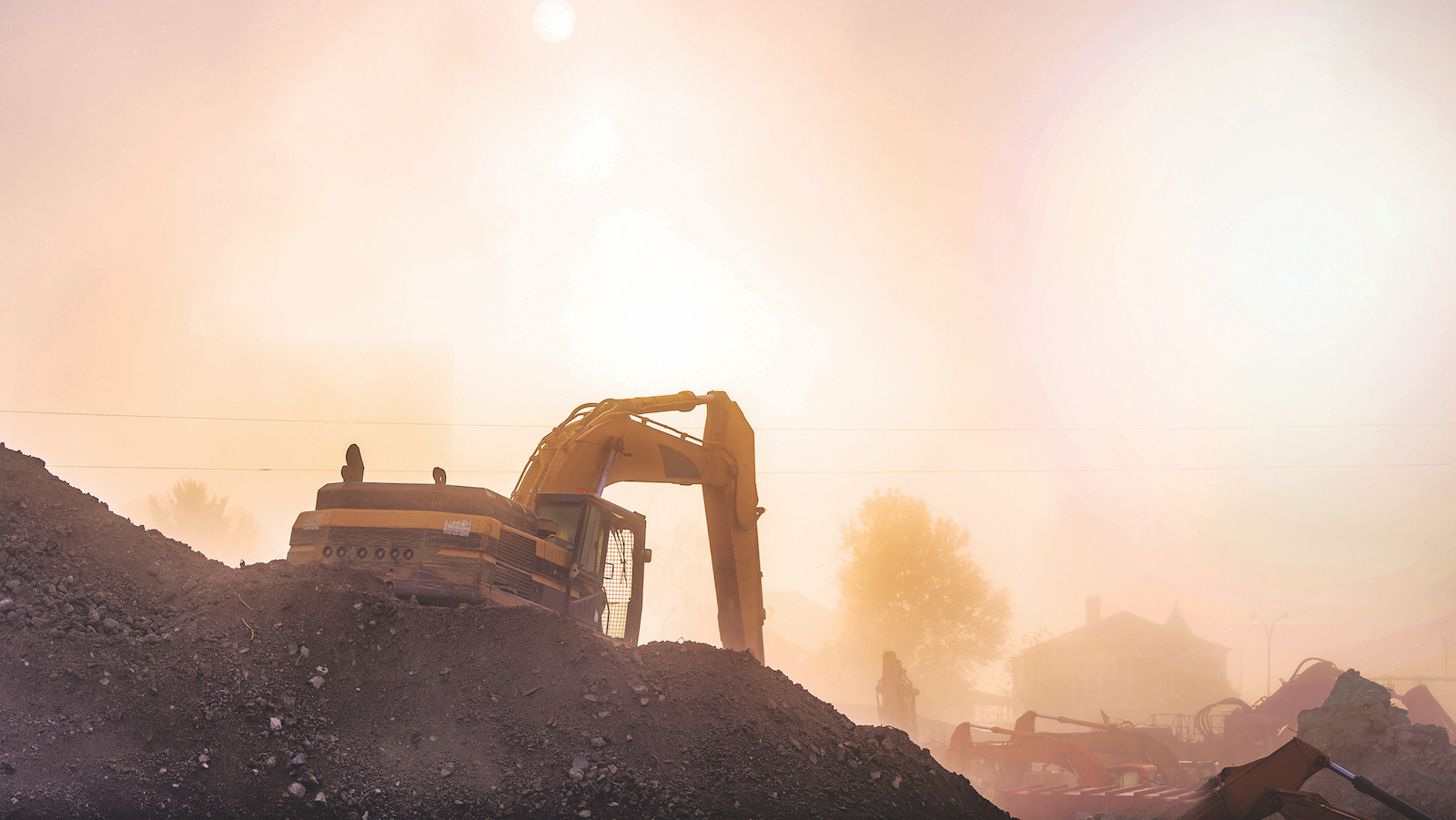 Recent judgements and policies have brought air quality to the fore and are likely to have a significant impact on the construction industry.
In late 2020, London Inner South Coroner's Court concluded that poor air quality near Ella Kissi-Debrah's home made a "material contribution" to her death, aged nine, in 2013.
Kissi-Debrah lived close to the South Circular Road in Lewisham and the coroner's inquest recorded that she had been exposed to traffic emissions in excess of World Health Organisation (WHO) guidelines and "air pollution was a significant contributory factor to both the induction and exacerbation of her asthma". She became the first person in the UK to have air pollution listed as a direct cause of death.
Construction projects and air quality – five key questions
1. Is the proposed development in an Air Quality Management Area or a Clean Air Zone? If so, the developer must show it is consistent with the local Air Quality Action Plan, as set out in the National Planning Policy Framework.
2. What will be the likely impact of the proposed development, given any recent air quality monitoring data? For example, is the development likely to lead to changes in vehicle-related emissions in its immediate vicinity or further afield?
3. Throughout the construction phase, what will be the impact of heavy goods vehicles and machinery?
4. In terms of the scheme design, where will the sources of air pollution be located? If the development introduces new sources, such as incinerators or heating and cooling systems, where could they be located to mitigate impact?
5. Given the likelihood of air quality impacts from all new development, how might these be offset, or even used as an opportunity to improve air quality, whether through construction management and logistics plans, traffic and travel management strategies or provision of greener infrastructure?
In April 2021, the coroner's 'Report to Prevent Future Deaths' said the government should set legally binding targets for particulate matter in line with WHO recommendations.
In March 2021, the Court of Justice of the European Union (the ECJ) held that the UK had not complied with the ambient air quality limits of the EU Air Quality Directive, had "systematically and persistently" exceeded the annual limits for nitrogen dioxide in major urban areas since 2010, and had failed to take action to ensure limit values were exceeded for the shortest period possible.
The UK government is therefore under pressure to improve air quality. The Environment Bill sets out new legal frameworks, including for air pollution. It also establishes a watchdog – the Office for Environmental Protection – to hold public bodies to account.
The bill, currently deferred until autumn 2021, will require the government to set air quality targets for fine particulate matter by October 2022. This has prompted much criticism, as there is no legally binding target set in the bill itself, only a target to set a target.
Future development schemes and infrastructure projects will have to be considered against these targets, plus the backdrop of the inquest into Kissi-Debrah's death, and a growing body of human rights law that remains unaffected by Brexit.
Construction projects will need to navigate an increasingly complex web of air quality legislation and policies, which will have to take place at an early stage (see box). The current momentum around air quality is not likely to dissipate, particularly when the eyes of the world focus on the UK and COP26 in November.
Helen Mitcheson is a solicitor at Trowers & Hamlins.