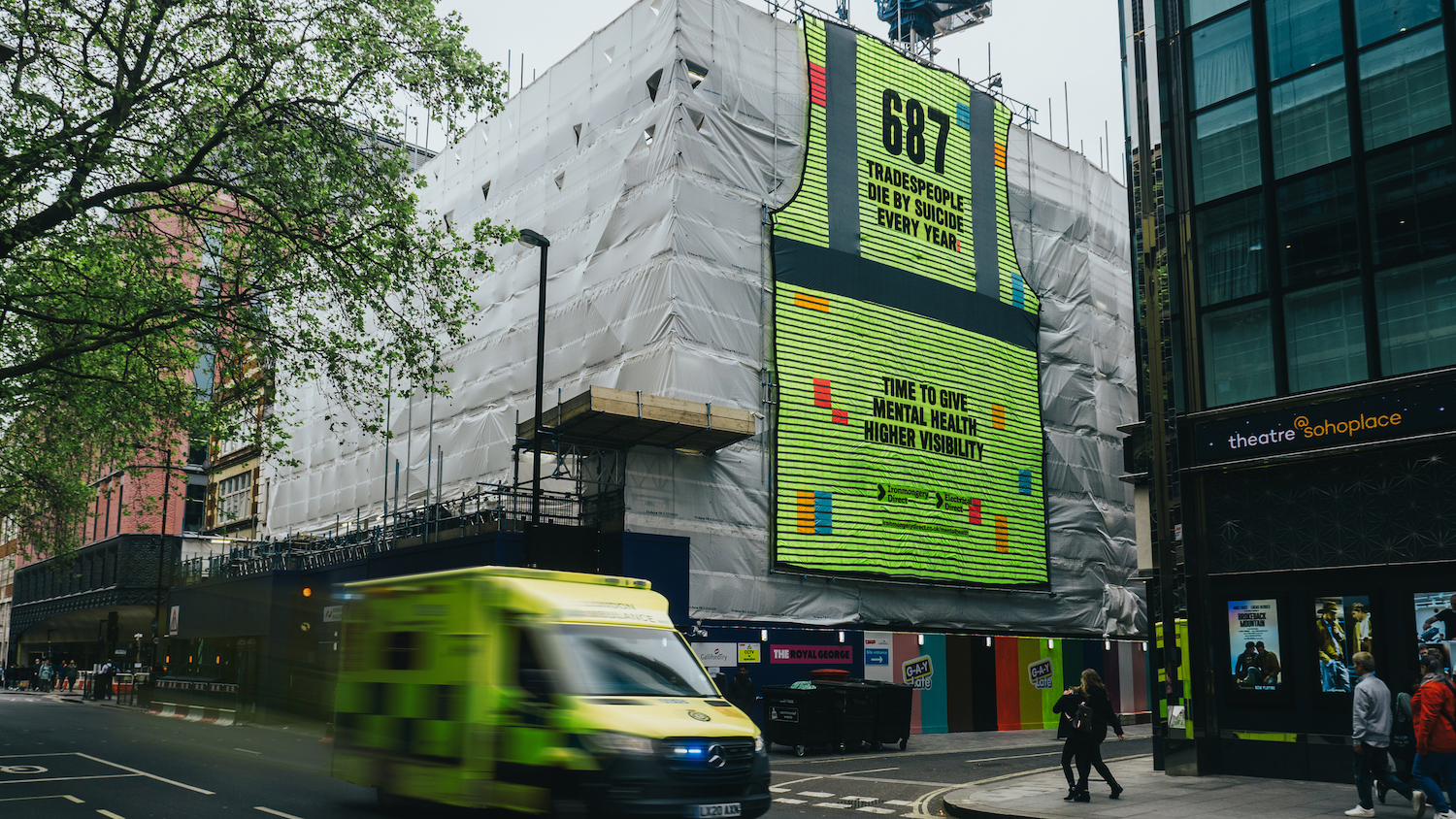 A poignant art installation has been erected in London to mark Mental Health Awareness Week (15 to 21 May).
The mural includes 687 high-vis vests, representing the annual number of construction suicides in the UK.
An average of 687 skilled trade workers died by suicide each year between 2019 and 2021, according to the latest government data. This equates to 13 people each week, or almost two a day, on average.
In 2021, tradespeople accounted for 15% of suicides across all industries, which is more than any other occupation. In fact, construction workers are nearly four times as likely to die by suicide than some other sectors.
The high-vis vests were stitched together into one garment by fabric manufacturer J&C Joel.
The display was unveiled alongside IronmongeryDirect and ElectricalDirect's annual Mental Health in the Trades report. The survey of 500 UK tradespeople found that more than four in five (84%) experience mental health problems due to work-related issues.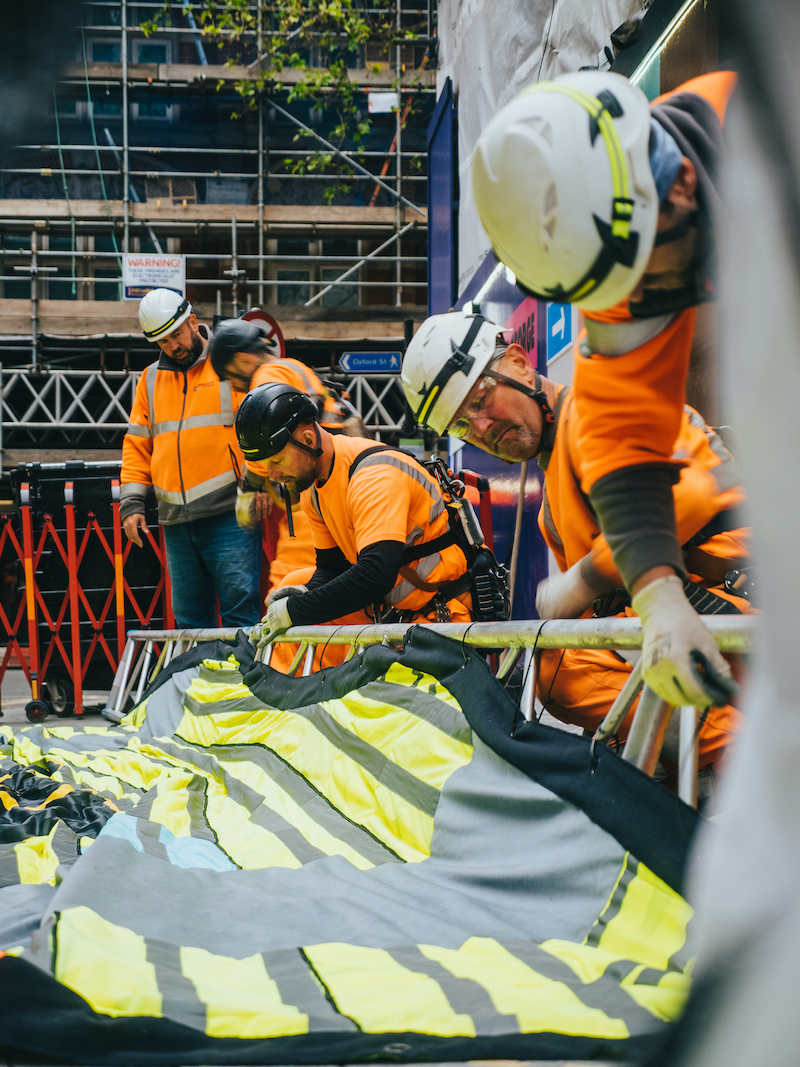 Dominick Sandford, managing director at IronmongeryDirect and ElectricalDirect, said: "We hope that this artwork serves as a poignant reminder of the devastating impact of mental health issues within the trades industry.
"By bringing this issue to the forefront of people's minds, we hope to encourage more open conversations around mental health and continue our efforts to support those who may be struggling."
As part of the campaign, the Essex-based companies have partnered with the mental health charity, Basildon Mind, and are donating over £5,000 to support its services.
Emma Mamo, head of workspace wellbeing at Mind, said: "In male-dominated industries such as construction, employees are often less willing and able to open up about their mental health and ask for support. This can be problematic because mental health problems often become worse if left untreated, and the consequences can be fatal.
"We urge employers to create cultures where employees can speak openly and honestly about their mental health."
24/7 Construction Industry Helplines
0345 605 1956 (UK)/ 1800 939 122 (ROI)
Text HARDHAT to 85258 (UK) / 50808 (ROI)
Via the Construction Industry Helpline website
Register for free and continue reading
This is not a first step towards a paywall. We need readers to register with us to help sustain creation of quality editorial content on Construction Management. Registering also means you can manage your own CPDs, comments, newsletter sign-ups and privacy settings. Thank you.