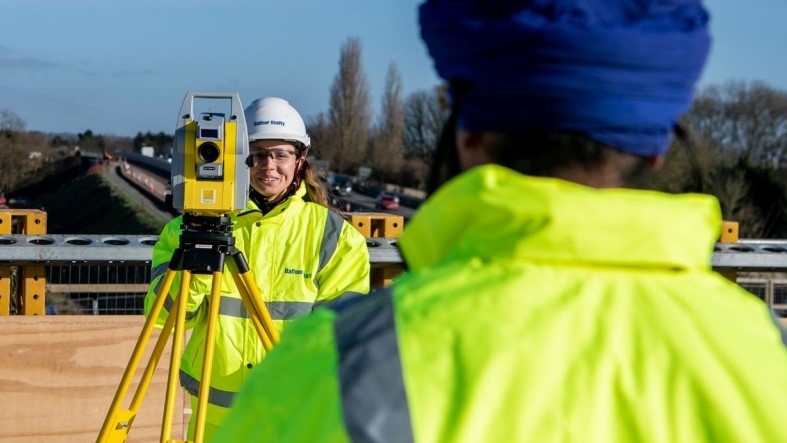 Balfour Beatty has narrowed its mean and median gender pay gap to 15% and 18% respectively, down from 21% and 26% the year before.
The news came in its 2020 Gender Pay Report, which also showed a reduction in the mean and median gender bonus gap, which has been closed to 14% and -1%, from 28% and 28% respectively.
Meanwhile, the company has increased the number of female graduate and apprentice recruits, with the figure now standing at 27%, from 22% in 2019.
The figures show an improvement from its first report in 2017/18 which showed the mean pay gap between male and female employees was 27% and the median gap was 33%.
Companies with 250 or more employees are required to produce the statutory report analysing the difference between the average pay of male and female employees across all roles annually.
In construction, the gender pay gap between median salaries in 2019 was 20.43%, according to the 20th RICS and Macdonald & Co Rewards and Attitudes Survey.
Balfour Beatty has a rolling three-year 'Diversity and Inclusion action plan', which sets out its aims and actions to create a diverse workforce and an inclusive culture. Among initiatives it has introduced to support women in the business are a reverse mentoring programme for all UK executive committee members to help senior leaders understand the perspectives and experiences of those in under-represented groups.
The company has also invested in development programmes such as its 'Empower' and 'Future Leaders' training modules aimed at supporting women in their careers through learning opportunities, as well as a mandatory e-learning module to equip all employees with awareness to improve diversity and inclusion within the company.
Register for free and continue reading
This is not a first step towards a paywall. We need readers to register with us to help sustain creation of quality editorial content on Construction Management. Registering also means you can manage your own CPDs, comments, newsletter sign-ups and privacy settings. Thank you.